On this date, Feb. 21, 1974, we lost Hockey Hall of Famer and all-around good guy Tim Horton in an automobile accident. Horton, a six-time NHL All-Star, played 22 seasons with the Toronto Maple Leafs, New York Rangers, Pittsburgh Penguins and Buffalo Sabres.
In honour of his life, professional accomplishments and personal contributions to society we wanted to share this great article from the THW Archives. Written by former contributor Nicco Cardarelli and originally published Aug. 10, 2014.
---
---
While the 2013-14 Toronto Maple Leafs had some significant defensive issues which probably cost them a potential playoff birth, it got me thinking about the kind of defensive player that the current version of the Maple Leafs desperately covets. And while we can't go back in time and pluck out some of the best defensemen to ever don the Maple Leaf on their chest, there's certainly no reason why we can't look back at what this author considers to be the top four "Top 4" in Maple Leafs history. Enjoy, debate, and feel free to suggest your own list of the four all-time best ever to patrol the blue line for the Toronto Maple Leafs.
4) Ian "Bull" Turnbull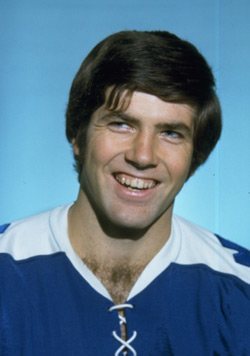 He played nine seasons in a Maple Leafs uniform, but it was his performance on Feb. 2, 1977 that would launch Ian Turnbull into the record books. Still an NHL single-game record among defenceman, Ian Turnbull lit the lamp five times on five shots, in an eventual 9-1 win against the Detroit Red Wings.
The "Bull" ranks fourth in career assists (302) and points scored (414) among Leafs defenseman. His 79 points during the 1976-77 season still rank atop the Maple Leafs record books for most points in a single season by a defenceman. That same season Turnbull scored 22 goals, a feat that has only been reached once since in any single season by any other single Maple Leafs defenceman.
His +47 rating from that magical 1976-77 season is a team record, and in the past 14 years, the closest any Leafs defenceman has come to matching that total was when Bryan McCabe tallied +22 in 2003-04. Turnbull was a physical defender that also had a knack for the offensive side of the game. In his 580 games with the Toronto Maple Leafs, Turnbull posted 651 PIMs and more than his share of fighting majors.
Named to the NHL All-Star team just once in 1977, Ian "Bull" Turnbull was drafted 15th overall by the Maple Leafs in the first round of the 1973 NHL amateur draft. And while Turnbull would go on to score 112 career goals in a Maple Leafs uniform, it was his five-goal performance on Feb.2, 1977 that would forever endear him in the hearts of Leafs fans.
3) Tomas Kaberle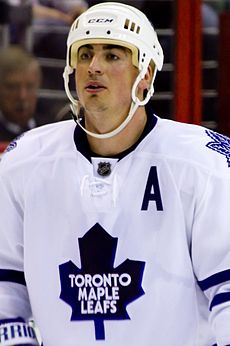 His legacy may have been sullied, if not tarnished, by the whole "Muskoka Five" saga back in 2008, but like him or hate him, Tomas Kaberle deserves to be on this list.
In his 12 seasons with the Maple Leafs, Kaberle ranks second in career assists (437) and points scored (520) among Leafs defenseman. Selected 204th overall by Toronto in the eighth round of the 1996 NHL Entry Draft, Kaberle would score 28 points in 77 career playoff games for the Maple Leafs.
His best statistical season came after spending the 2004-05 NHL lockout playing with his brother Frank for HC Kladno of the Czech Extraliga, as Tomas would return to the Maple Leafs posting a single season career high in power play goals scored with six, assists with 58, and points scored with 67.
A member of the Czech National program since 1995, Kaberle has played in four Olympic games, winning a bronze medal in Turin 2006. He has played more than 50 games at the senior international level for the Czech Republic.
Tomas Kaberle represented the Maple Leafs four times at the NHL All-Star game, with his last appearance in 2009. Kaberle would eventually win a Stanley Cup with Boston, and even in celebrating back in the Czech Republic, Kaberle proves to be a pass-first kind of guy.
An accomplished Maple Leaf and a star in his native home, Tomas Kaberle should be heralded for his career in Toronto.
2) Tim Horton
Miles Gilbert "Tim" Horton's lasting legacy to the world may be coffee and donuts, but for the Leaf fans who watched Horton play, what they probably remember most is his tenacity, longevity and reliability as a Leaf.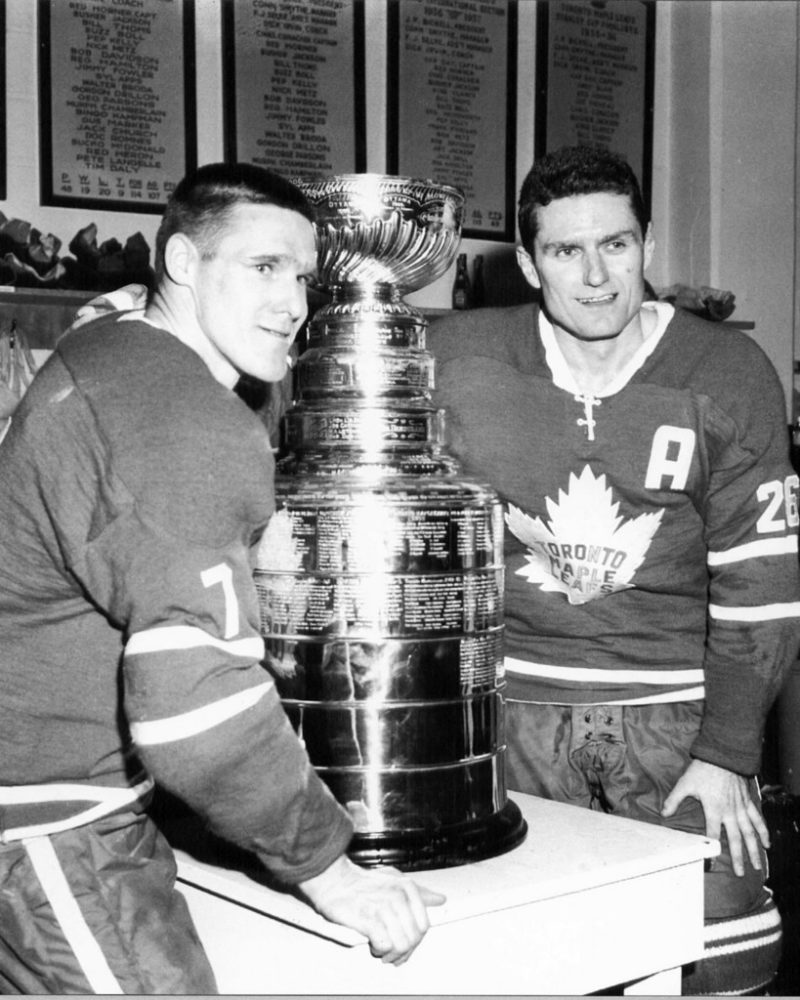 A four-time Stanley Cup champion (those were the days, eh) and six-time NHL All-Star, Horton holds the team record for longest consecutive games streak at 486. He has the most career penalty minutes among Maple Leafs defenseman with 1,389 PIMS, and his name is all over the Leafs team record book. Horton is second in most games played with 1185, and seasons played with 20 and ranks third in career assists and points scored on the Leafs blue line.
I started this article by alluding to the type of defensive dynamo that the current version of the Toronto Maple Leafs sorely need. Frankly, Tim Horton is the mold of that guy. Horton never quit on a play, he was a pillar of the community and he carried himself as a true professional who embraced the essence of what it meant to be a Maple Leaf. Watch this post game interview after the 1967 Stanley Cup Finals, it's hard not to wish the current day Maple Leafs had an old-school guy like Tim Horton.
1) Borje "The King" Salming
There's always room for debate, but in my opinion, Borje Salming is the best defenseman to ever wear the blue & white. He's ranked 18th in all-time career points, and 15th in assists scored by NHL defenseman.
"The King" was a Norris Trophy runner-up twice, and he holds a number of Toronto Maple Leafs franchise records amongst defenseman including most career goals, assists, and points. Salming ranks second in games played and PIM, second in single-season points scored, and his 66 assists during the 76-77 season still hold up as the most assists posted in a single season by a Leafs defenseman.
Salming was more than a hall-of-fame player; "The King" was a generational star that transformed the game. Salming was able to change the perception of European players, and ultimately his success led the way for future generational stars like Nik Lidstrom and Zdeno Chara.
I can't say that I have a distinct memory of Salming as a player, mainly because I was only 5 when he played his last season as a Leaf, but that doesn't mean I can't appreciate this piece of Canadian TV gold from the late 70's skills competition "NHL Showdown". While the whole six minutes is worth watching, skip ahead to 4:10 to get a peak of Borje's sniping abilities.