It's almost as if the Montreal Canadiens have a love-hate relationship with their prospects. They seemingly love over-seasoning them in the American Hockey League and hate it when they can't produce on the fourth line once they're called up.
The hope is that the recent Andreas Martinsen deal wasn't as much a sign of things to come as it was an outlier, that the team is poised to finally give some of their youngsters a lasting shot in the NHL. Of course, with recent reports stating the team is in discussions to get pending-unrestricted-free-agent and depth-forward-extraordinaire Brian Flynn back under contract, the number of projected open rosters for next season continues to dwindle.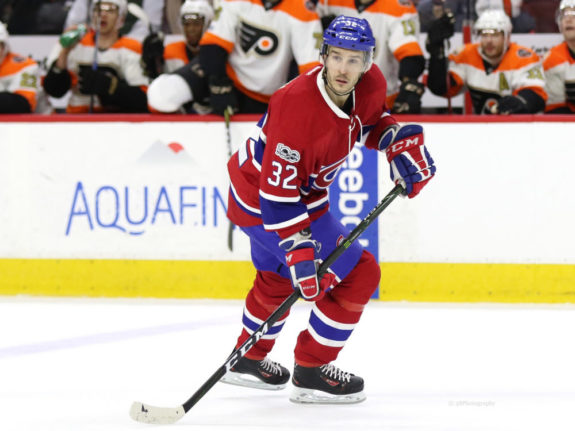 Which players in the pipeline have the best shot at beating the odds and becoming full-time NHLers next season? Here they are, ranked from least to most likely:
5. Mikhail Sergachev
Technically, last year's first-round pick Mikhail Sergachev already made the team once out of training camp. Of course, the four games he got in early last season were more a trial run for the future than an audition to stay with the Habs.
Canadiens Salary Cap Info (Including Prospects)
Well, after one more season with the Windsor Spitfires, during which he continued to develop (and dominate) and won a Memorial Cup, the future is now for Andrei Markov's heir apparent on the left side.
The only issue, aside from whether he's ready to make the leap directly to the Canadiens, is a lack of space. The Canadiens currently have five defensemen under contract, which doesn't include Markov, who's a UFA, or Nathan Beaulieu, who's still restricted. Markov is expected back with the only NHL team he's ever known. Barring a(nother) major trade of a puck-moving defenseman out of Montreal, so is Beaulieu.
You also have to believe Jakub Jerabek, who just signed with the Habs from out of the Kontinental Hockey League, has the inside track to any spot that opens up, whether it be via trade or Expansion Draft selection.
4. Jacob de la Rose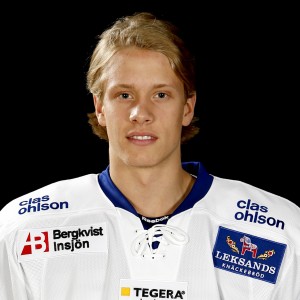 On the plus side, the traditionally offensively challenged Jacob De La Rose discovered something of a scoring touch last season in the AHL, with 14 goals and 31 points in 62 games with the St. John's IceCaps. On the negative side, his number of Canadiens appearances continued to dwindle year over year.
In 2014-15, he played 33 games with the Habs. In 2015-16, it was down to 22. Last season, he played only nine Canadiens games. If the trend continues, he should be down to negative values next season.
De la Rose was the prototypical Michel Therrien type of player, hard-working and defensively responsible. If he couldn't succeed under that regime, the restricted free agent may have a hard time earning a lasting shot under Claude Julien, who may preach play in the defensive zone, but also does movement from out of it.
3. Charles Hudon
Charles Hudon has accomplished most everything he possibly could from a personal perspective in the AHL, with 159 points in 198 games. The few times he's made it into Montreal's line-up, he's also done all right, with four assists in six games.
Logically speaking, a scoring threat like Hudon has long since deserved a lasting look in Montreal. Conspiracy theorists will say the team kept him down longer than they should have so as not to give the Las Vegas Golden Knights all that close of a look at what he can do in the NHL.
Those who are slightly more realistic might argue it was just an egregious oversight and yet another example of general manager Marc Bergevin and Therrien failing to recognize talent right in front of them.
The good news is that Bergevin seemed to give at least some indication that the team is finally ready to give Hudon a shot at the team's post-trade-deadline press conference.
"We felt comfortable moving Sven because of what we believe players like Charles Hudon can do for us down the road." – Marc Bergevin

— Canadiens Montréal (@CanadiensMTL) March 1, 2017
The bad news? It's because they traded away Sven Andrighetto to the Colorado Avalanche for Martinsen. The former ended up scoring 16 points in 19 games with his new team to end the season. And, again, they just re-signed the latter to a one-way contract. Don't hold your breath.
2. Daniel Carr
Daniel Carr didn't have a good season, but it was far from a bad one. He scored the same amount of points as he did in 2015-16 with the Canadiens (nine). And, while his point-per-game average took a hit, it's because he got in 10 more games than he did a year ago.
The season obviously didn't turn out the way Carr, who made the team out of training camp intended, but it wasn't as if he had much control over the situation (a recurring theme on this list). He was mostly a victim of the team's hot start and Therrien's tendency to keep with a winning line-up, getting in just two of the Habs' first 12 games.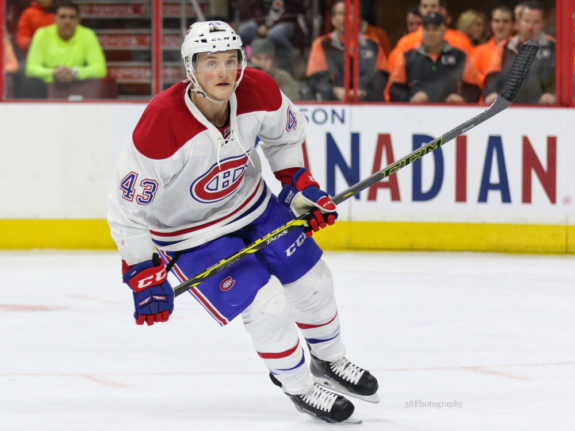 It's interesting to note that he did earn an assist in the team's season-opening win against the Buffalo Sabres and stayed in the line-up for the next game against the Ottawa Senators, which turned out to be a shootout loss. He didn't play again until November 8.
One factor that plays in Carr's favor is his cheap $725,000 contract. If Julien is looking for another Brendan Gallagher-type player who can fit in on his bottom-two lines and provide the odd point, that's Carr.  There really is little downside to actually playing the guy.
1. Michael McCarron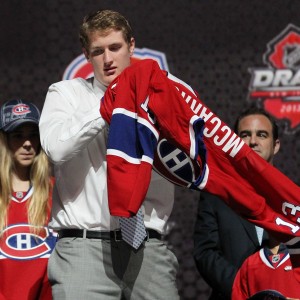 The Canadiens' 2013 first-round pick looks like he's NHL ready. That's in the sense that he looks like he's 10 years older and is the biggest player on the ice whenever he's out there. Considering the Martinsen re-signing, it's clear that the Canadiens are looking for added size… so much so that they would sacrifice skill to get it. Well, McCarron has some of that too, with a 38-point AHL rookie season to his credit (58 games).
Seeing as McCarron got in 31 NHL games this past season (just one less than he played in the AHL), up from the 20 he played in 2015-16, it looks more and more like he's in the Habs' future plans. He also got in a playoff game, which is nothing to scoff at (in spite of the team's disappointing performance as a whole). Granted, it was the game that got them eliminated and he was a minus, but that shows trust (at least up to that point, anyway).
With one more year left on his entry-level contract, Bergevin and Julien will likely want to see what exactly they've got in the 6'6" behemoth. Look for him to get every opportunity to get into the line-up next season… on the fourth line, of course.