The best case scenario for every single National Hockey League team is to win the Stanley Cup. One lucky team will have the season fall their way and will hoist the Cup in June. On the contrary, the worst case scenario is missing the postseason, and in a way that leaves you no better off for the following season. The Toronto Maple Leafs are no exception.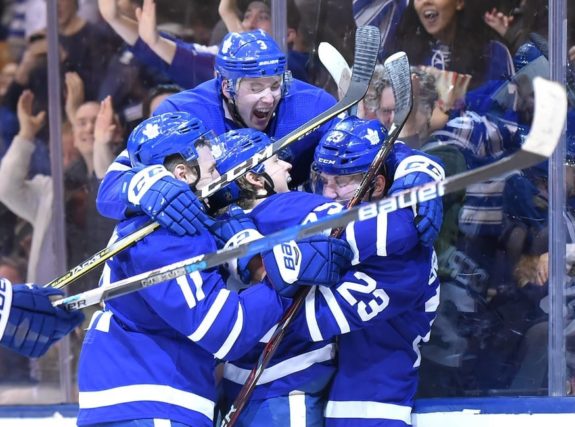 There is a lot of buzz about the Leafs, and rightfully so. They signed an elite NHL talent, prying him away from the only team he's known after bursting into the league in 2009-10. The Leafs have a young core and talent on every line, including the third line which should feature Nazem Kadri between Andreas Johnsson and Connor Brown. And lastly, they have a general manager in Kyle Dubas who has done a quality job so far.
Worst Case Scenarios for 2018-19
Without a doubt, the worst case scenario for the Maple Leafs, or any NHL team, would be injuries to key players resulting in a down season.
The next worst case scenario would be trotting out a defensive unit that is no better than last year's. As of right now, with the projected lineup of Morgan Rielly, Ron Hainsey, Jake Gardiner, Nikita Zaitsev, Travis Dermott, and Conor Carrick, the defense has not improved. The Leafs gave up 230 goals last season, ranked 12th overall for most goals allowed. They left their goalie, Frederik Andersen, to face 2,211 shots, the most in the league by more than 100. All that rubber on Andersen took its toll because in the postseason against the Boston Bruins, "Freddy" looked tired and was not the best version of himself.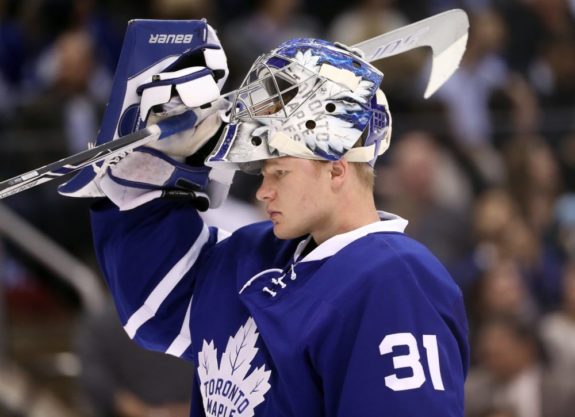 If it wasn't for Andersen stealing games every other night, the Leafs would have fallen short of setting the franchise record for points in a season with 105. The team will need Andersen to be at his best again and a major dip in numbers could put the Leafs in serious trouble.
Another worst-case scenario for the 'Buds' is if the forwards don't give 100 percent effort in the defensive zone. We've seen it before in offense-first players like Alex Ovechkin. They tend to take defensive-zone coverage lightly and end up getting beat by their opponent. If the Leafs forwards are constantly thinking offense, leaving the defense and Andersen hung out to dry, the finger-pointing will start.
What about the forwards? That's a good question. Head coach Mike Babcock is going to have one hell of a time divvying up ice time amongst his top three lines, including two power-play units. We saw a bit of a rift between Auston Matthews and Babcock in the postseason last year as Matthews' ice-time decreased. In order to be effective, both Matthews and Tavares will need to play at least 20 minutes a night.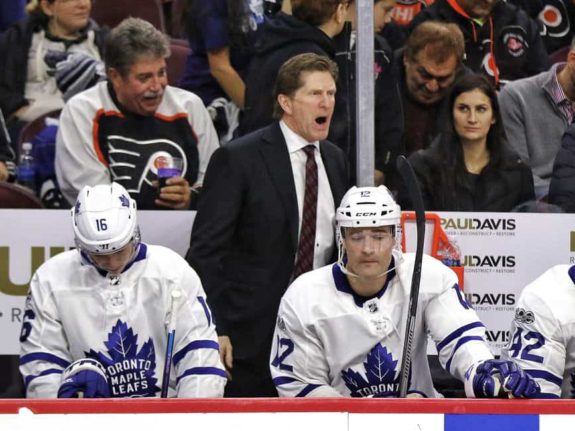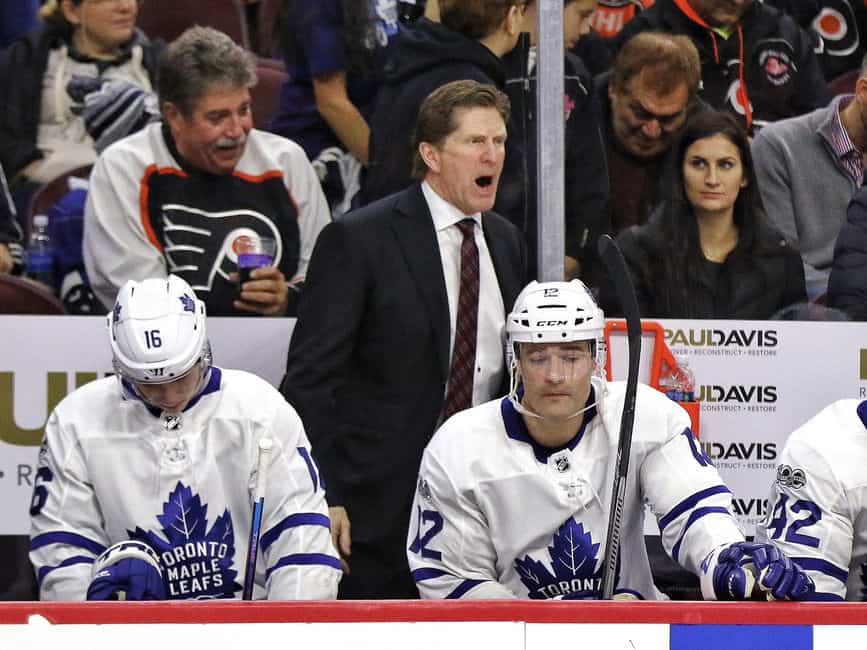 If Babcock gets stuck in his ways like he did during last year's playoffs, there will be a problem in Leafland, which would be a waste of depth and talent up front. If your best players aren't given enough ice time because you are worried about the other team scoring, then your best players must figure out how to play better defense. Babcock can't shy away from his forwards, he has to challenge them to be better defensively.
Best Case Scenarios for 2018-19
For those who dare to dream, the best case is winning the Stanley Cup. For realists, it would be winning their first playoff series since 2004. The Leafs were always going to be top-heavy this season with or without the addition of Tavares. Tavares adds a level of composure and leadership that the Leafs missed at times last year, so I expect him to slot in perfectly on line 1A or 1B, depending on how you look at it.
The best case scenario for this offensive unit is that they continue to put the puck in the net and match or exceed their 270 goals from last year, ranked third in the league. In order to reach that goal, Babcock will need to find a way to play both Matthews' and Tavares' line around 20 minutes per night, leaving their opponents with a matchup nightmare.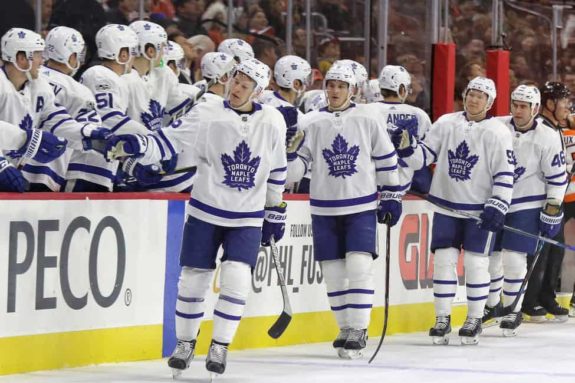 To take it a step further, if Kadri can contribute similar to what he did last season, where he scored 32 goals and registered 55 points from the third line, this Leafs team will be nearly unstoppable. He may not get enough ice time to produce those exact numbers but the Leafs will gladly take 20-25 goals and 45-50 points from their third line center.
Regarding the offense, if William Nylander would like to get paid as much as he wants, it's the ideal time for a breakout year, as he's playing for a contract, and for the Leafs who will welcome the uptick in production. The same can be said for Mitch Marner, who has one year left on his ELC before becoming an RFA at the start of the 2019-20 season.
Defensively, well, the best case scenario would be the entire unit stepping up and playing well above their pay grade. That means Morgan Rielly will need to take the next step, Jake Gardiner will need to play with more urgency, Hainsey will not be given 20 minutes of ice time a night and Connor Carrick, Travis Dermott and Nikita Zaitsev will grow up quickly and establish themselves as capable and reliable NHL defensemen. Easier said than done, I know, but optimism is at an all-time high in Leafs Nation.
Hey. I'm Chris. I currently reside in Toronto. Sports – hockey in particular – have played an integral part in my life and I'm excited to be able to put my writing talents to use and write about the sport I love most. Leafs Nation stand up!