With the Toronto Maple Leafs having just hit the midway mark of the season, it's time to start gearing up for the playoffs. But with Tampa Bay and Boston beginning to pull away from Toronto in the standings, it begs the question as to whether or not Toronto has the team they need to make in deep in the postseason.
Feb. 26 marks an important date for the NHL and it should mark one for the Leafs as well— it's this season's trade deadline. Before then, Toronto needs to decide whether they want to stick with the guys they have or if they should look to add pieces to the roster.
Where Do the Leafs Need to Improve?
Looking down the middle, Toronto is probably set with the pieces they have. Auston Matthews and Nazem Kadri are locks, and now that Tyler Bozak has picked up his production, he's more than likely safe as well. Even Dominic Moore has been pretty decent for a fourth line centre. The same can be said about the left wing, where Patrick Marleau and Zach Hyman are safe, James van Riemsdyk will probably be kept as a rental himself and we already know that Matt Martin will steer clear of the press box.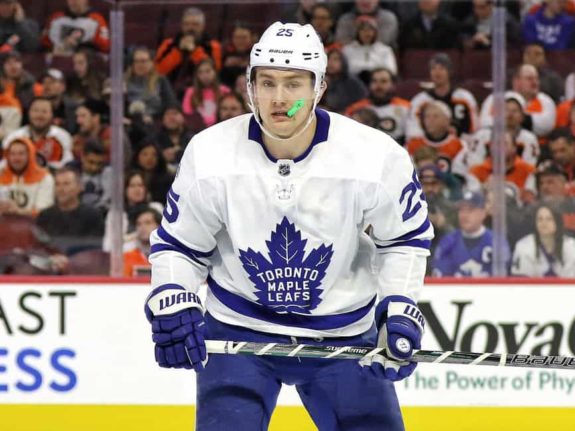 This is where the first area of improvement comes up. Down the right wing, Mitch Marner, William Nylander and Connor Brown are all sticking around for many years to come. But the last winger down the right side, Leo Komarov, is not. He's on an expiring contract, his production is down pretty significantly, and many are calling for him to placed on the fourth line. If Toronto was to replace a forward heading into the playoffs and management sticks to their plan that Martin is going to play, then Komarov would be the best option to be scratched or traded.
This scenario isn't very likely, however, because if Toronto wanted more scoring, they have NHL-ready players like Josh Leivo and Kasperi Kapanen to fill the gaps for free. Seeing as though neither Leivo nor Kapanen have seen major ice time this season, it seems like the Leafs would stick with Komarov. On top of that, whoever they bring in would either play on the fourth line with Moore and Martin, or they'd play in a different spot and in turn, bump Connor Brown down to the fourth line, which is a waste of use for him.
The more likely scenario is that Toronto gets a rental on defence. Morgan Rielly has been far-and-away Toronto's top defender and his pairing with Ron Hainsey has been very solid. With Jake Gardiner and Nikita Zaitsev in the lineup and Andreas Borgman playing well enough to stick around, the position that would be most likely to change is the last right-handed defence spot. Connor Carrick and Roman Polak have been sharing time in the role and though neither has been a liability, neither can really contribute much.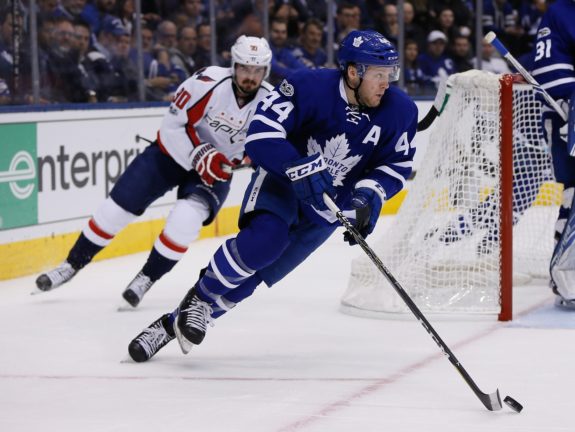 Who Would Be a Fit?
If Toronto was going to trade for a rental defenceman, there's one name that sticks out amongst others. Mike Green may be one of the most sought-after rentals this season and if Toronto was going to target someone, he's the guy. Ron Hainsey and Nikita Zaitsev are going to stick around on the right side regardless of what happens at the trade deadline, so if the Leafs were going to bring in a rental, they need to be better than Connor Carrick or Roman Polak. If the only option is someone like Johnny Oduya who could bring "veteran experience", a rental move shouldn't be made just for the sake of it.
Mike Green has consistently put up points in the mid-thirties range and has even continued the trend in the past few years with a weaker Detroit squad. He's been criticized for his defensive play, but he's seemed much more solid recently, especially this season with the Red Wings. His minus-three rating is actually the sixth-best among skaters on the team who have played more than 15 games. Considering Toronto's lack of depth on defence, Mike Green would be the perfect rental.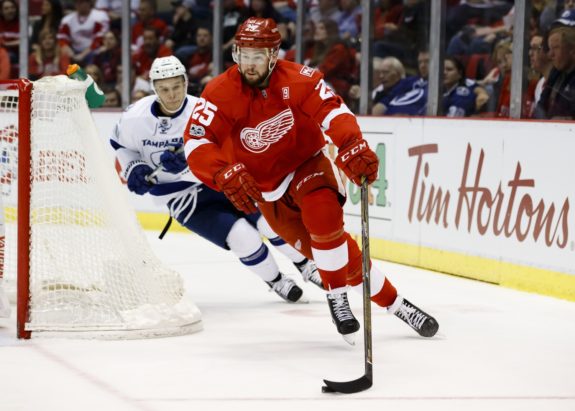 Another option could be Deryk Engelland, who has been having a great season so far and fits the bill as a veteran right-handed rental defenceman. However, judging on Vegas' success and Engelland being a hometown guy there, Mike Green seems to be much more likely to be moved.
The Cost
Judging on how much Kevin Shattenkirk and Brendan Smith went for last year, getting a high-end rental like Mike Green isn't going to be cheap. If a first-round pick needs to be part of a rental deal to make it work, Toronto should back out. In full honesty, the Leafs probably aren't making the Conference Final this year even after adding a big-name rental with Tampa Bay in the mix. Of course, Toronto has a great team, but it's not worth giving up the future to make a run this year considering the position they're in right now.
But if they can avoid giving up a first-round pick, then there are some options. Toronto does have two second-round picks in this year's draft, and, similar to how the Leafs traded for Brian Boyle last year, we could see one pick get moved. Since Toronto has first and second-round picks in each of the next three drafts, it gives them the option to move a third-round pick as well, without any draft year taking too much of a hit in terms of picks. Even with picks as part of a package though, the price could be higher. But if Toronto needed to throw in a prospect, it shouldn't be someone like Kasperi Kapanen. Toronto could, however, look at moving the likes of Kerby Rychel or even Jeremy Bracco considering how much prospect depth they have on the wings.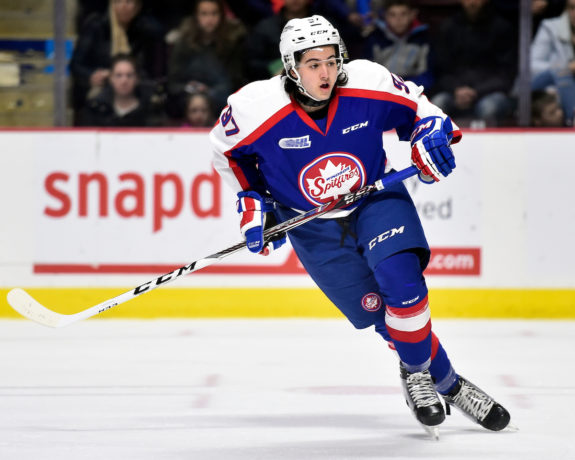 Altogether, the maximum Toronto should give up for a rental this year shouldn't be more than a second-round pick, third-round pick and a prospect. Anything more and Toronto could be compromising the future for a very short-term gain. There could come a time that Toronto gives up more for a rental, but this isn't the year. If the Leafs can work within those means to bolster their blue line though, why not do it?
A Rental Versus a Contract
There are a few reasons Toronto should look for a rental like Mike Green versus a player with a multi-year contract like Kris Letang. First, a lot of the defencemen worth acquiring will be past their prime when a contract expires and it's becoming clearer that Toronto likely isn't ready to make a real Cup run this year. While someone like Kris Letang would be great to acquire, he'll be on a decline in the next few years when Toronto starts to make real runs and his contract will be more of a burden than anything. It also means giving up more assets. Trading for an elite player with term on their deal isn't going to be cheap. It could mean putting Toronto's future in jeopardy and that's something the Leafs need to be cautious of.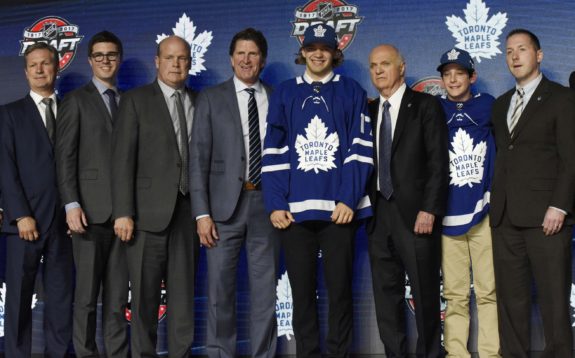 But perhaps the biggest reason is because of what it says about prospects like Timothy Liljegren. Nikita Zaitsev is locked up long-term and Ron Hainsey will be around at least another year. If Toronto was to acquire an elite defenceman long-term, not only would it have terrible cap implications, it also means Liljegren may have trouble finding a spot on the Leafs, even though he's seen as Toronto's top defence prospect.
Although it's not by any means a bad move to look at trading for a rental, the Leafs need to be very cautious when doing so. They likely aren't in a position to win the Cup this year and the future shouldn't be comprised when looking for an extra piece, but that being said, getting a rental could put Toronto in a position to have more success in the playoffs.
Ben is a journalism student at Ryerson University and covers the Toronto Maple Leafs.