The St. Louis Blues weren't among the most active teams at the trade deadline (or the least), but they were the most newsworthy. They took what was already an amazing team, and tweaked it to become a truly legitimate Stanley Cup contender, possibly even a favorite. The excitement and tension in the St. Louis area are both palpable, and with the March playoff race heating up it's do-or-die time for the storied franchise.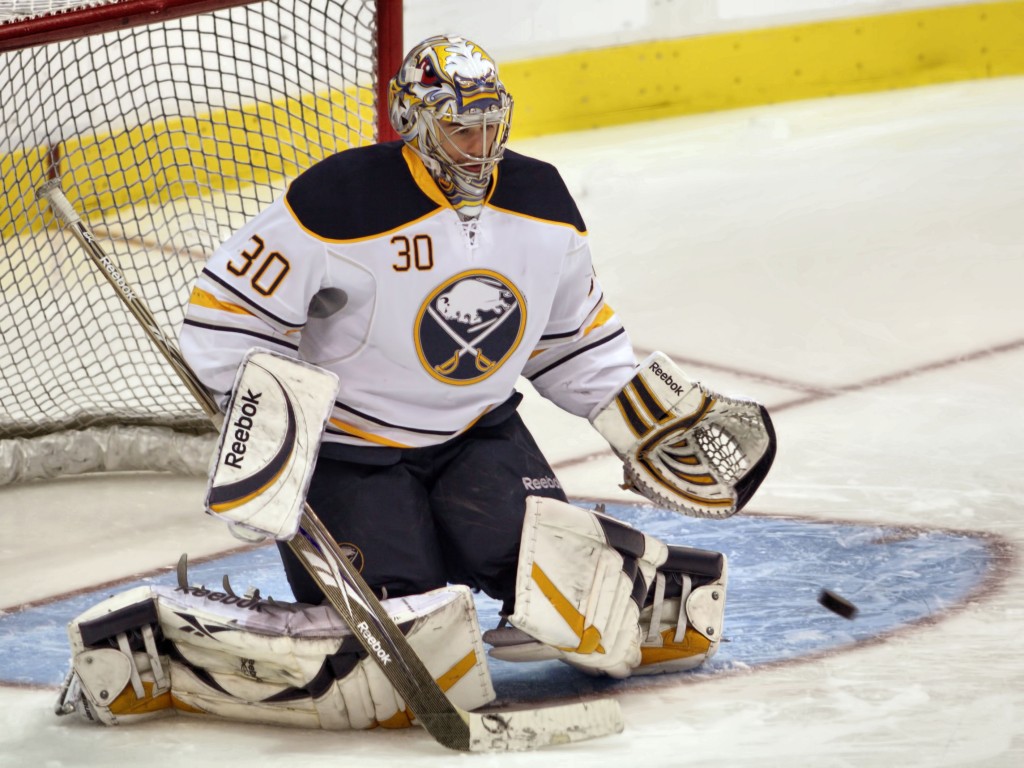 Trade Deadline Recap
Most everyone in the area and even the nation already knows exactly what GM Doug Armstrong was able to pull off at this year's trade deadline.  What people may not remember is exactly how he got there.  Armstrong was able to come to terms with power forward and former Buffalo Sabres captain Steve Ott, and goaltending All-Star Ryan Miller.  However, we must not forget about Armstrong's uncanny ability to build a team so stacked with talent that the rest of the league shakes in their boots.
Trade: Blues acquire Jordan Leopold from Sabres for two 2013 draft picks: Is it housecleani… http://t.co/7K4XF7KWkd #NHL #StLouisBlues

— NHL Arena Blues (@NHLArenaBlues) March 31, 2013
The crafty St. Louis GM was able to gain both Jordan Leopold and Jay Bouwmeester at last year's deadline to solidify the already stout back end, which is a big reason the team lets up the 2nd least amount of shots per game (26.4) this season.  Though Leopold has been injured since before the Sochi Olympic break, he is expected to return in the coming weeks and he'll be ready to step up with former teammates surrounding him.
Cultivating the Farm
When you see the moves the St. Louis Blues' front office has made over the past several years, you can't help but crack a smile.  The organization has done a tremendous job developing it's talent into top NHL players who come together cohesively to carry out Blues hockey at its finest.  If you look at our draft picks in the game today you'll recognize all the leaders on the team, with the exception of Alexander Steen (who was brought in from Toronto with Carlo Colaiacovo in 2008), Vladimir Sobotka (who was traded from Boston for a draft pick in 2010), and Kevin Shattenkirk (who was brought in with Chris Stewart in exchange for #1 overall draft pick Erik Johnson and pesky power forward Jay McClement in 2011) are home grow products that play a gritty, hard-nosed game every single night.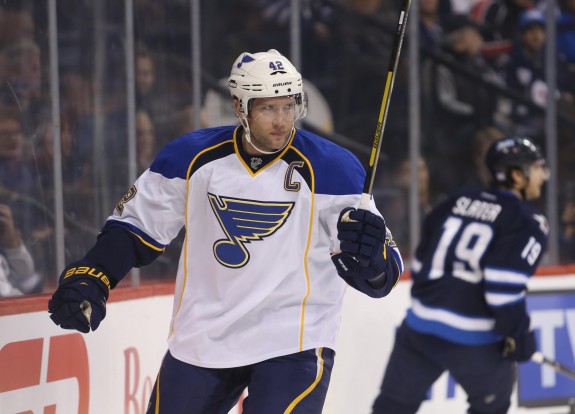 David Backes, TJ Oshie, Alex Pietrangelo, Patrik Berglund, Roman Polak, Barret Jackman, Ryan Reeves, Vladimir Tarasenko, Jaden Schwartz, Ian Cole, and Dmitri Jaskin are all home grown products that give the Blues their tenacious spirit and never-say-die attitude that makes playing the team a nightmare for most opponents.  Their growth as individuals and teammates rivals none other, which is why the Gateway to the West is excited for what's to come in this year's Stanley Cup playoffs, and it's all thanks to the front office who has seen their vision become a reality through excellent developmental procedures and superb coaching.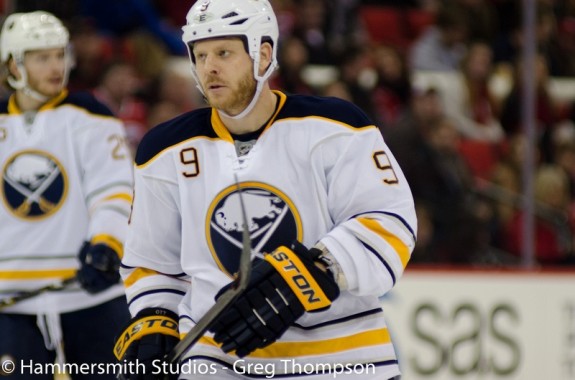 The Final Puzzle Pieces are a Great Fit
While it has taken years to get every other piece in place, the final pieces to the Blues' Stanley Cup puzzle came in the blink of an eye.  Steve Ott and Ryan Miller arrived in Phoenix for their first game with the team just under 24 hours after being traded from their long time home in Buffalo.  Ott is the perfect replacement for Chris Stewart because he plays the same hard-nosed hockey that the former Blue did, but he doesn't carry the same baggage.
AUDIO: Listen to the @KMOX broadcast as @otterN9NE and @RyanMiller3039 are introduced in the starting lineups. http://t.co/Na4irErCcU

— St. Louis Blues (@StLouisBlues) March 5, 2014
Chris Stewart played excellent when he felt like it, and when he didn't, well he put up numbers such as his current year's stats (15G, 11A, 26P, 112 PIM, even plus/minus).  Stewart was simply too up and down to keep the club consistent, and he was greatly overpaid for his role on the team. Steve Ott will have the same effect on the ice, but with his added grit and determination he will go the extra mile that Stewart was unwilling to, to ensure that the Stanley Cup comes to St. Louis.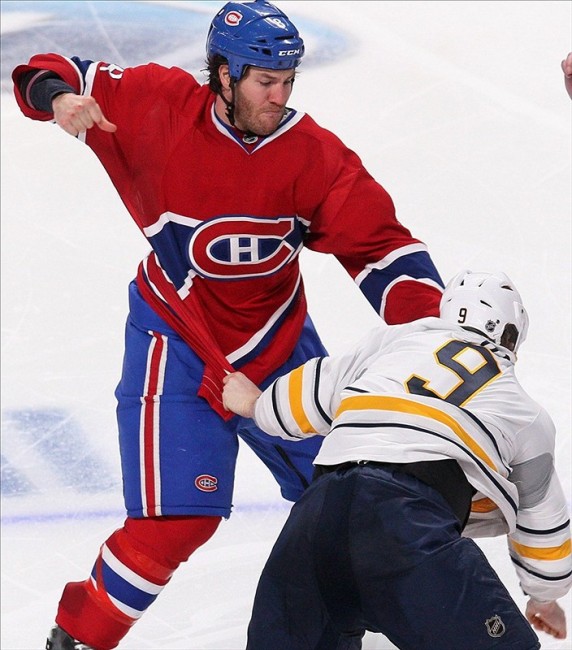 His style of play was built for this team, and that is exactly why Doug Armstrong made sure he was included in the deal that sent Jaroslav Halak and Stewart to Buffalo, and Ryan Miller to the Notes.  Although Ott will need to revisit and further develop his defensive game (he currently sits at a minus-26 on the season) to align himself with the Blues style of play, he will be a great addition to the playoff roster and should help the team go for a deep Stanley Cup playoff run.  Don't be too concerned about his current plus/minus record, as he was just traded from the worst team in the league, where he saw a lot more ice time than he will here in St. Louis.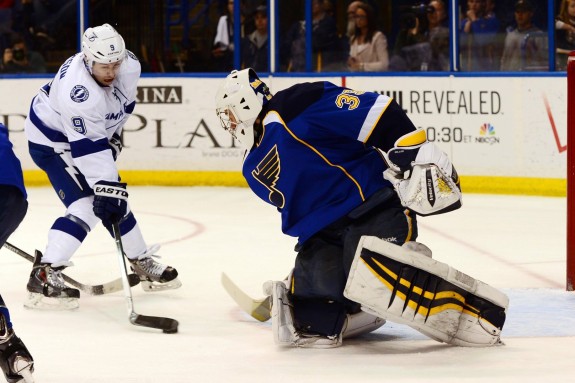 It's Miller Time at the Anheuser-Busch HQ
I would be remiss if I didn't comment on the biggest trade of the year so far, one that I've eluded to throughout this look into the Blues playoff chances.  Ryan Miller is the final piece of the puzzle because he is that consistently great goaltender the Blues have been searching for since as the Mike Liut days.  Miller has made it known that long time Blues' great Curtis Joseph was always one of his favorite goalies growing up, and now he has a chance to take the team where Cujo never could.
Ryan Miller will start in goal tonight and is 2-0-0 with a 1.00 GAA and a .966 save percentage in his career at Bridgestone Arena. #stlblues

— St. Louis Blues (@StLouisBlues) March 6, 2014
Ryan Miller was traded from the 30th overall team to the 2nd which is an impressive jump for the 33 year old, but not as impressive as the fact that while with Buffalo he was still in reach of his 2nd career Vezina Trophy (best overall goalie in the regular season).  His 2.72 GAA and .923 save percentage should continue to help the Blues gain points leading in to the playoffs, and the Blues should make Miller feel more comfortable in net, now that he has some offensive (and defensive) support in front of him.  His success on the world stage (leading the 2010 USA Men's Hockey Team to a Silver Medal finish in Vancouver), and calm/cool demeanor will give the Blues a true edge once they get into the big dance.
 Is This THE Year?
The true question remains, now that the puzzle is seemingly complete will the Stanley Cup be calling St. Louis home this summer?  I can't speak for what will unfold leading into the playoffs and what will happen once they start, but one thing is certain, the Blues are primed to go further than they ever have before (hint, hint).  This is the first year since I can remember that we have had a truly complete team from top to bottom, with prospects ready to jump in the lineup at a moment's notice and not miss a beat.
Could this be the year? Could this be the guy? http://t.co/cXpj4kUJki

— Blues Fan Nation (@Blues_FanNation) March 6, 2014
As long as the team can stay healthy and focused on each shift of every game, it's looking like they may just finally crack through the Western Conference playoffs, and in to the Stanley Cup Finals. If they do stumble in the playoffs again this year, we will all quickly look forward to next season, as a dynasty may just be brewing in the city of Blues (if we can retain Ryan Miller without losing our team's core that is).
Like what you've just read? Follow me on Twitter: @pep30