• Trade Deadline Predictions, click here.
• Trade Deadline Rosters, click here.
---
The trade deadline is fast approaching and deals are becoming imminent.
By mid-afternoon on March 2, at least a dozen swaps should be made and potentially twice that many. As is always the case, there will be buyers and there will be sellers. Pending unrestricted free agents will undoubtedly be on the move, probably destined to join playoff-bound teams in exchange for draft picks and/or prospects.
Chances are, none of this is news to you. The trade deadline plays out much the same every year, with the occasional surprise. Blockbusters, like the recent Evander Kane-for-Tyler Myers mega-deal, are rare because of salary-cap complications. It is unlikely we'll see another 8-asset shakeup, but some more big names could be changing addresses too.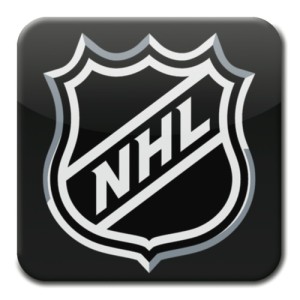 Taking a look at the current standings, there are obvious sellers — Buffalo, Edmonton, Arizona, Carolina and Toronto. Those five bottom-feeders will certainly be active. New Jersey also has assets to sell and is 10 points out of a playoff spot.
There will be even more buyers, so expect some bidding wars and inflated returns. Nashville got a head start by acquiring Cody Franson and Mike Santorelli from Toronto, so other teams will be playing catch-up and basing the market off that deal to some degree. From Stanley Cup contenders to bubble clubs just trying to crack the post-season, there should be plenty of wheeling and dealing between now and Monday.
Keep an eye on San Jose and Vancouver in the West, Detroit, Washington and Philadelphia in the East. Those five teams seem the most in need of certain additions, while the Bruins, Lightning, Ducks and Stars could use an upgrade here or there.
By my math, that's 14 probable buyers and just 6 sure sellers. There will be other trades between teams in contention, like the anticipated Curtis Glencross move from Calgary, but those are tougher to predict. For now, let's just take a closer look at the aforementioned sellers in terms of who's available and what the asking price will be, along with some potential suitors.
Buffalo Sabres
CHRIS STEWART! COME ON DOWN, YOURE THE NEXT CONTESTANT ON LETS TRADE EVERYONE: SABRES EDITION 2015!!!!!! #BUFtrade

— BG⚡️ (@B_Galligan92) February 11, 2015
Available: Chris Stewart, Andrej Meszaros, Michal Neuvirth, Torrey Mitchell.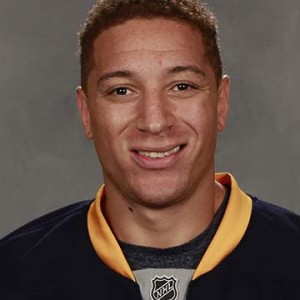 Asking Price: Stewart is one of the big fish even though he hasn't had a great season statistically. Can he fetch a first-rounder? Maybe, but a second would seem more likely, along with a prospect or younger roster player. Meszaros will go to a team in need of a depth defenceman, probably returning a mid-round pick. Neuvirth is an interesting case, because Buffalo already moved Jhonas Enroth, but Neuvirth is also set to be a UFA in the summer, so unless the Sabres sign him by Monday, he'll be in play too. Neuvirth has been playing great since Enroth left the fold, so his value is increasing and could bring the same return (third-round pick). Mitchell is a serviceable bottom-six forward, a hot but cheap commodity at the trade deadline, so Buffalo will take what it can get for him. Cody Hodgson is another name getting tossed around because of his dreadful season, but that move likely waits until the draft or summer.
Suitors: Stewart will have a lot of teams kicking tires, including Boston and Anaheim, neither of which would be surprising destinations. Meszaros might end up in Tampa Bay or Vancouver depending on the injury outlook for those banged-up blue-lines. Neuvirth is anybody's guess, but don't rule out Boston or even Chicago, although it may take another injury elsewhere to reveal his landing spot. Mitchell could end up anywhere, but perhaps San Jose, Montreal or Pittsburgh.
Edmonton Oilers
Gotta figure Craig MacTavish pulls the trigger on a Jeff Petry deal before the trade deadline. He's back in the line-up tonight.

— Terry Jones (@byterryjones) February 24, 2015
Available: Jeff Petry, Andrew Ference, Derek Roy, Teddy Purcell, Viktor Fasth.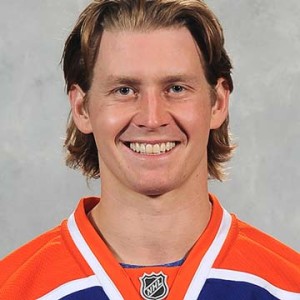 Asking Price: Petry might be the only guy to move from that list, but the Oilers are apparently trying to extend his contract ahead of the deadline, so it's actually possible that they stand pat. But if Petry's dealt, which is still the more likely scenario, he should return a second-rounder or quality prospect. Ference is Edmonton's captain, but he's getting passed over on the defensive depth chart. He's won a Cup and been a strong playoff performer in the past, so now might be the time to cash in on that value. Teams will be calling on Ference, so his fate will ultimately be up to Craig MacTavish. Edmonton's GM doesn't plan to deal Roy, a pending UFA, because he's developed chemistry with Nail Yakupov and might be a longer-term fit. Purcell has been a good fit too, but contenders will be making offers on him. Fasth is probably too injury-prone to garner much attention. Boyd Gordon and Matt Hendricks would be solid additions for a contender, but MacTavish would like to keep Edmonton's fourth line intact for next season with those two, plus recently acquired then extended Rob Klinkhammer.
Suitors: Detroit would seemingly have interest in Petry, a Michigan native and right-hand shot. Same with Ference, but Tampa Bay, Dallas, the Penguins, Rangers and even Kings might also explore those options. Call it a hunch, but Purcell to the Ducks could be plausible if they don't land Glencross or Stewart.
Arizona Coyotes
https://twitter.com/_NYRvana_/status/569306646041784320
Available: Antoine Vermette, Zbynek Michalek, Keith Yandle.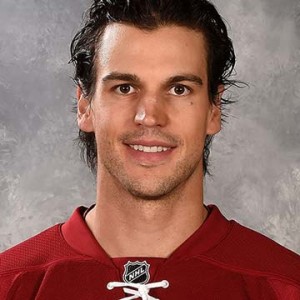 Asking Price: Aside from Toronto, this team might be the most willing to "blow it up." Other than franchise defenceman Oliver Ekman-Larsson, overpriced goalie Mike Smith and injured forwards Martin Hanzal and Mikkel Boedker, everybody is fair game. Vermette has been on the market all season and his value is high as a quality top-six centre. He could land the Coyotes a first-round pick or a top prospect. Michalek is sidelined right now, but he was apparently close to being dealt prior to getting hurt. He's a good shutdown defender, worth at least a mid-round pick and maybe a second. Yandle is an interesting name that has come up in rumours over the course of the season. He could potentially put a team over the top, but it would probably cost a young roster player, a decent prospect and a first-round pick. Other depth forwards like David Moss, Kyle Chipchura and Lauri Korpikoski are likely being shopped as well.
Suitors: Watch out for Washington on Vermette, that would seem like a good fit on paper. Boston could inquire about him, with David Krejci now injured, and Detroit may have interest too. Michalek has been linked to Tampa Bay, but all those aforementioned teams in need of defence will be considering him. If somebody wants to take a swing for the fences, then Yandle would be a worthwhile target.
Carolina Hurricanes
#NHL Trade Rumors: Andrej Sekera placed on the trade market by the Carolina Hurricanes http://t.co/6HCsWgZFef #Canes pic.twitter.com/KgsJnzCrPz

— Cardiac Cane (@CardiacCane) February 11, 2015
Available: Andrej Sekera, Jiri Tlusty, Tim Gleason, Ron Hainsey, John-Michael Liles, Alexander Semin, Cam Ward.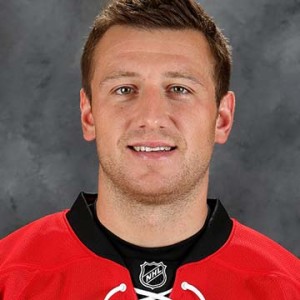 Asking Price: Ron Francis has his hands pretty full as his first trade deadline approaches. Sekera, Tlusty and Gleason are UFAs, so they are as good as gone. Sekera is another quality top-four defenceman that should return a top-90 draft pick. Tlusty is young to be a rental, but that's what he might amount to. He's hit-and-miss, but once he develops chemistry, he can be a good source of secondary scoring. Tlusty should be worth a second. Gleason, Hainsey and Liles are all veteran blue-liners that bring different things to the table. Liles is the least desirable, but the other two could fetch mid-round picks considering the numbers of teams in need of defence. Semin is playing better lately, but the Hurricanes would definitely part with him at this point and probably retain a decent chunk of salary too. Same with Ward, who is also improved but expensive. Not sure what it would take to land either of them, but it's safe to assume Francis would be fielding offers. Jay McClement is another guy who could be valuable as a depth forward for a team like San Jose and should come cheap.
Suitors: Carolina will be getting calls from, in no particular order, Detroit, Vancouver, Tampa Bay, Los Angeles, Dallas, the Rangers and perhaps the Penguins in regards to the four available defencemen. Anaheim swapped Devante Smith-Pelly for Jiri Sekac on Tuesday, but the Ducks might prefer Tlusty as a top-six winger. Minnesota dealt a draft pick for Sean Bergenheim, but Tlusty might be a better fit there too. Maybe one of those teams make a pitch for Semin. There would be less takers for Ward, barring a significant goaltending injury. With Ryan Miller hurt, maybe just maybe Vancouver puts in a call, but Eddie Lack and Jacob Markstrom should be able to hold the fort until Miller returns.
Toronto Maple Leafs
Daniel Winnik went from journeyman winger to highly sought after trade target. I don't get it.

— CtA (@CheerTheAnthem) February 24, 2015
Available: Daniel Winnik, Olli Jokinen, David Booth, Tyler Bozak, Phil Kessel, Dion Phaneuf, James Reimer.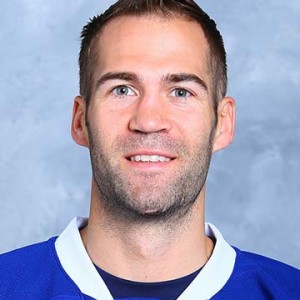 Asking Price: Essentially everybody but Morgan Rielly is available. Winnik is the best bet to be moved, but the Leafs might have to lower their return expectations. A third-rounder should suffice, because teams have learned from past mistakes such as the Predators parting with a first for Paul Gaustad at the 2012 deadline. Jokinen and Booth will bring sixth or seventh rounders, possibly conditional. Reimer is still in Toronto and will probably stay there through the end of the season given the lack of a market for goalies. Bozak, Kessel and Phaneuf are all intriguing, with the latter two right up there with Yandle for overall value. The Leafs would want that same package — young roster player, decent prospect and a first-round pick — for either of them, while Bozak could probably be had for lesser picks and prospects.
Suitors: A return to San Jose could be in the cards for Winnik, but a lot of teams will value (perhaps overvalue) his versatility. Washington and Boston might be in on Bozak, but he wouldn't be their first choice as an upgrade at centre. Florida seems like a good place for Kessel, maybe even for Phaneuf, one or the other but not both. Those deals probably don't happen until the draft weekend. And no, Aaron Ekblad won't be coming back to Toronto.
New Jersey Devils
Jaromir Jagr on possibly being traded: 'What's the reason to keep me?' http://t.co/8vKl0liv0X #sport

— Sport Agent (@Sport__Agent) February 17, 2015
Available: Jaromir Jagr, Scott Gomez, Michael Ryder, Martin Havlat, Marek Zidlicky.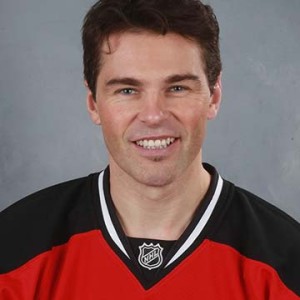 Asking Price: Want forwards? The Devils have them, if they are willing to part with them. New Jersey is on a four-game winning streak and inching into the playoff race, which will make for tougher deadline decisions. All these guys are UFAs that may or may not be back. Jagr is a big, strong, proven scorer and future Hall-of-Famer that should net a top-60 pick. Gomez has resurrected his career this season, while Ryder and Havlat have regressed into healthy-scratch status. That trio won't bring much, mid-to-late-round picks or mediocre prospects. Zidlicky is an older defenceman who doesn't seem to be slowed by age. Jagr must be sharing his secrets with him because Zidlicky is still serviceable and capable of chipping in offensively. He's worth a third-rounder.
Suitors: Detroit could swoop in to land both Jagr and Zidlicky. Anaheim and Boston might be interested in Jagr too. Boston would probably take Ryder for another tour of duty as a consolation prize. The teams that strikeout on Vermette may consider Gomez as a fallback option. Havlat is a tougher sell. Zidlicky could garner the most interest among available Devils, just because more teams need defencemen and he's one of the better ones as a pure rental.
Honourable Mentions
Columbus #BlueJackets have asked D James Wisniewski for his 10-team no-trade list as they intend to trade him before Monday's trade deadline

— Karan Thakur (@KThakur20) February 25, 2015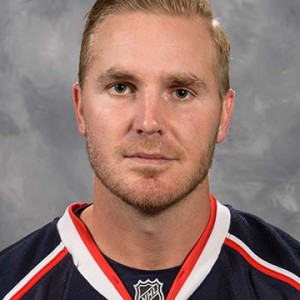 Speaking of defencemen, James Wisniewski of the Columbus Blue Jackets is rumoured to be on the trade block. Columbus isn't necessarily planning to sell, but Mark Letestu is a decent depth forward who will probably be available, and Fedor Tyutin would bolster the back end of a lot of teams should he be deemed expendable.
The Ottawa Senators will be shopping scrappy winger Chris Neil, who is currently hurt. David Legwand has another year left on his contract, but hasn't been a great fit in Ottawa, so he could be on the market again despite disappointing in Detroit as a deadline addition last year. Jared Cowen, Eric Gryba and Patrick Wiercioch are defencemen that the Senators could at least gauge interest on. If a goalie market emerges, they might decide to dangle Craig Anderson.
The Colorado Avalanche could cause a stir as well. They have Ryan O'Reilly making rounds in the rumour mill again, and he'd be right up there with Vermette and Bozak among the top available centres. The Avs have no real use for Danny Briere, who has always been a big-time playoff performer. Max Talbot would also be a wanted man, and maybe John Mitchell too. Jan Hejda and Brad Stuart are shutdown defenders who could fill roles for contenders.
Drawing Conclusions
Obviously, not all these guys are going to get traded. Of the 52 names mentioned as possibilities, a realistic over-under is probably 20. If an arms race develops for defencemen, which is plausible, then bet the over. If the sellers play hard to get, then the under will prevail and it'll be a fairly quiet deadline.
For my money, I'll take the over and guesstimate that we will see 26 total trades between Wednesday morning and Monday afternoon. Feel free to speak up with your predictions in the comments section below.
Larry Fisher is a sports reporter for The Daily Courier in Kelowna, British Columbia, Canada. Follow him on Twitter: @LarryFisher_KDC.