• Trade Deadline Preview, click here.
• Trade Deadline Rosters, click here.
---
This is an exciting time of year for hockey fans.
The annual trade deadline — set for Monday afternoon — sparks interest and optimism for all 30 fan bases, as some teams load up for playoff runs while others retool for future seasons.
I took a look at the likely buyers and sellers earlier this week, listing 52 players potentially on the move and predicting a total of 26 trades. Now, I'm taking it a step further and attempting to boldly predict the details of those deals.
This is, of course, easier said than done and shouldn't be tried at home. Admittedly, I've never been all that good at coming up with realistic proposals, and I'm still getting roasted for my failures from last year's deadline. I'll never live down my suggestion of Evander Kane straight up for Cam Ward, which made sense to me, but only me apparently. I'm still dead to Jets fans for that one — which was just 1 of 28 trades I (wrongly) predicted last year — but nevertheless, this is a new year, a new deadline, and who doesn't love playing armchair GM every once in a while?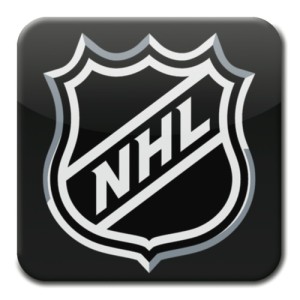 For the most part, I based these predictions off my trade deadline preview, but the Chicago Blackhawks now have to be considered buyers — or at least shoppers — with news that league-leading scorer Patrick Kane has been placed on long-term injury reserve as of Wednesday. He'll miss a minimum of 10 games but upwards of three months after suffering a broken collarbone that required surgery on a hit from Florida's Alex Petrovic during Tuesday's game.
With the Washington Capitals holding down a playoff spot, it seems unlikely, or less likely, that they will move pending unrestricted free agent Mike Green. That is, unless, they could get a similar defenceman in return, somebody like James Wisniewski out of Columbus. I gave that swap some thought, but decided it didn't make sense for Washington.
There is, however, another Mike that might still be traded. That being, Mike Richards of the Los Angeles Kings. His contract is a hindrance, but he's been a point-per-game player since getting demoted to the AHL, and a few teams have been scouting him down there. Topping that list is the Toronto Maple Leafs, but will Dave Nonis — or should we say, Brendan Shanahan — pull the trigger on that kind of deal? Well, you'll have to wait and see. No spoilers here.
Without the trusty website Capgeek.com — yes, Gary Bettman, we do miss it and long for a successor — it was difficult to track down some contract and salary-cap information. Math has never been my forte, but I tried to be mindful of those numbers when coming up with these deals.
No further a do, here are 26 trades I could see happening between now and Monday, listed in order of likelihood, but beginning with a blockbuster!
Trade 1
To Tampa Bay: Keith Yandle
To Arizona: Radko Gudas, Brett Connolly, Adam Erne and a conditional 2015 first-round pick (higher selection of Lightning/Rangers)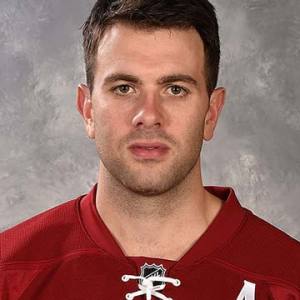 ANALYSIS: The Lightning need a defenceman, with Gudas and Matt Carle hurt, and Yandle be a huge addition. He'd complement Victor Hedman and round out Tampa's top four with Anton Stralman and Jason Garrison. When Carle gets healthy, that's one of the best defence corps in the entire league. The Coyotes do well in return, getting Gudas, who is a physical shutdown defenceman to fill the pending void of Zbynek Michalek. Connolly and Erne are both high-potential forwards, something Arizona doesn't have an abundance of and two guys who could complement Max Domi and Henrik Samuelsson, among others in this desert rebuild. The Coyotes opt for Erne over goaltender Kristers Gudlevskis as part of this package due to ongoing negotiations on another front (stay tuned). That first-round pick will likely be between 20 and 30 in what is considered a deep draft. It is a steep price to pay, but Steve Yzerman can afford to make this type of deal based on Tampa's organizational depth. Yandle could put the Lightning over the top this season and keep them as Cup contenders for a few more years, so that makes this trade worth it for both teams.
Trade 2
To Anaheim: Curtis Glencross
To Calgary: Emerson Etem and a 2015 second-round pick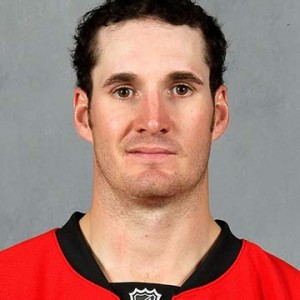 ANALYSIS: Anaheim adds a top-six winger to flank either Ryan Getzlaf and Corey Perry on the first line or Ryan Kesler on the second line. It is an area the Ducks would like to upgrade and Glencross is one of the better available options. The Ducks are also reportedly on his list of teams that he'd be willing to waive a no-trade clause to join. Calgary acquires a former first-round pick with more speed than Glencross and similar upside. Etem is less polished at this point, but could turn out to be the better player. There will be a market for Glencross and Etem alone won't get a deal done, so the Ducks are forced to add a second-round pick. The Flames have been forced to juggle their forward lines all season due to injuries, so as much as they will miss Glencross in their playoff push, Etem and others will be capable of plugging that hole. It would be hard for Brad Treliving to turn down that kind of return for a player that won't be back in Calgary next season.
Trade 3
To Boston: Chris Stewart and a 2015 fourth-round pick
To Buffalo: Alex Khokhlachev and Joe Morrow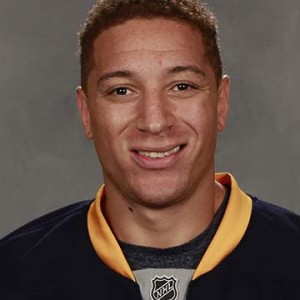 ANALYSIS: The Bruins have long been linked to Stewart, probably because his playing style closely resembles Jarome Iginla, whose presence has been sorely missed on the top line with David Krejci and Milan Lucic. Stewart would plug that hole nicely once Krejci returns from injury, which should be just in time for the playoffs. The Sabres are rebuilding and add two more prospects on the cusp of being NHL players. There is a good chance that Khokhlachev and Morrow would both be in Buffalo's opening-night roster for next season. Buffalo is loaded with draft picks and can afford to part with a fourth-rounder to get Morrow included in this package. But poor Morrow, traded again, for the third time in his young pro career. He's not a cancer by any means, but rather a wanted commodity, which has made him a suitcase with stops in Pittsburgh and Dallas before Boston. Morrow could develop into a top-four defender and Khokhlachev has the potential to be a top-six scoring forward. If either of them reach their ceiling, Buffalo probably wins this deal, but if Boston wins a Cup in the meantime, then call it even. Peter Chiarelli is willing to take that chance to land Stewart, presumably his top trade target.
Trade 4
To Washington: Antoine Vermette
To Arizona: Philipp Grubauer and a 2015 first-round pick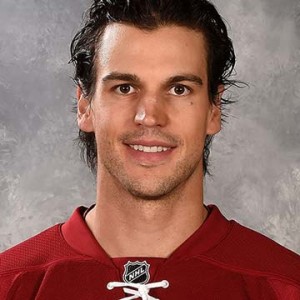 ANALYSIS: Vermette is arguably the top centre available and Washington arguably needs a centre more than any other playoff-bound team. This move takes some pressure off sophomore Evgeni Kuznetsov and allows Eric Fehr to shift back to his natural wing position. Rather than Gudlevskis from Tampa Bay, where Mike Smith came from, the Coyotes target Grubauer as their future backup with starter potential to pair with Smith for next season. The Capitals are very set in goal with Braden Holtby, so Grubauer is expendable much like Michal Neuvirth was last year. Nobody likes giving away their first-round pick, but it's the cost of doing business at this stage of the season.
Trade 5
To Detroit: Jaromir Jagr and Marek Zidlicky
To New Jersey: Teemu Pulkkinen, Tyler Bertuzzi, rights to Adam Almqvist and a 2015 fifth-round pick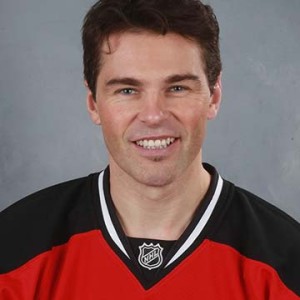 ANALYSIS: The Red Wings could be the busiest team at this trade deadline. They have positioned themselves for one more Cup run under coach Mike Babcock, whose contract expires at season's end, while their core of Pavel Datsyuk, Henrik Zetterberg, Johan Franzen, Nicklas Kronwall and Jimmy Howard aren't getting any younger. The window is closing on Detroit and this might be Ken Holland's last chance (or best chance) to capture another title. With that said, Jagr would be a great addition to their top-six forwards and Zidlicky is a right-handed shot on defence, which Detroit could certainly use. With Kyle Quincey's health a question mark, Zidlicky fills that hole and is capable of chipping in more offensively. The Devils would be foolish not to sell at this point, but Lou Lamoriello, their GM-turned-coach, has always beat to his own drum. Assuming he sells, this would be a nice return package for two veterans that probably wouldn't have been returning anyway. Pulkkinen has been a proven scorer at the AHL level and in Europe, the latest of Detroit's stable of steals. Bertuzzi is a physical forward with good hands, much like his uncle Todd. Almqvist is currently playing in the KHL, but would probably return, especially at the prospect of pairing with his compatriot Adam Larsson. The fifth-rounder is a throw-in to satisfy a reluctant Lamoriello.
Trade 6
To Los Angeles: Jeff Petry and a 2015 fourth-round pick
To Edmonton: Brayden McNabb and Kyle Clifford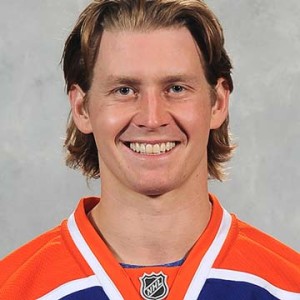 ANALYSIS: The Kings apparently have interest in Petry, who they would know well from playing in the same division over the years. Likewise with the Oilers and Clifford. That swap doesn't work as a 1-for-1 but McNabb would be a nice long-term replacement for Petry on Edmonton's blue-line, while a fourth-rounder helps offset that loss for L.A.
UPDATE: This trade is probably nixed now that the Kings have acquired Andrej Sekera from Carolina for a conditional first-round pick and defence prospect Roland McKeown, a second-rounder in 2014. If the Kings make the playoffs, which is now looking likely, then it is a 2015 first, but if they miss the playoffs, then that pick is a 2016 first. Further, Clifford reportedly agreed to a 5-year, $8-million extension with the Kings in the midst of compiling this piece.
Andrej Sekera is slated to fly into LA tonight depending on the (snowy weather) conditions on the East Coast … temp in LA is 70 degrees.

— LAKingsPR (@LAKingsPR) February 25, 2015
Welcome to @LAKings #AndrejSekera! You'll enjoy it 100per. Happy to have fellow Slovak on the team.

— Marian Gaborik (@MGaborik12) February 26, 2015
Trade 7
To N.Y. Rangers: Andrej Sekera
To Carolina: J.T. Miller and a conditional 2015 second-round pick (higher selection of Rangers/Lightning)
ANALYSIS: The Rangers aren't thrilled with John Moore or Matt Hunwick on defence, with those two swapping out almost every game and neither of them being able to stay in the lineup. Sekera would be a big upgrade and could bring much the same qualities as Anton Stralman did last season while paired with Marc Staal in New York's run to the Cup final. The Hurricanes might be able to give Miller more opportunity than the Rangers, where he's struggled to find a regular role despite scoring at a good clip in the AHL. Miller might end up being one of those tweeners, like Carolina already has in Zach Boychuk, but the second-rounder between 50th and 60th overall helps sweeten the pot.
UPDATE: Scratch this deal too, as you already know Sekera is headed for Hollywood. Maybe the Rangers dangle the same package for Petry? Glen Sather and Craig MacTavish go way back, so that just might make sense.
Trade 8
To San Jose: Daniel Winnik
To Toronto: Freddie Hamilton and Konrad Abeltshauser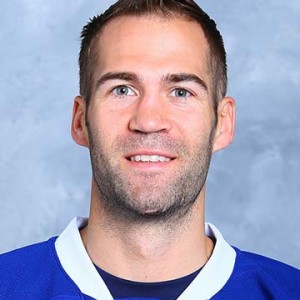 ANALYSIS: Winnik is getting a lot of hype ahead of the deadline, thanks in part to playing in the Big Smoke. He's a versatile winger with size, something that every team needs come playoffs. Leafs fans seem to think he'll land a second-round pick and a prospect, but that might be ambitious. The Sharks are pretty desperate to upgrade their fourth line or bottom-six forwards and Winnik would obviously be a huge upgrade over a guy like John Scott or even Tyler Kennedy. San Jose might prefer to part with prospects over picks in a deal like this, and Toronto would be getting two guys who could potentially play in the NHL as early as next season. Hamilton is a slightly smaller but similarly skilled forward to Winnik, while Abeltshauser is a 6-foot-5 defenceman from Germany who played in the CHL as an import and was on the same power play as Nathan MacKinnon and Jonathan Drouin in junior when they won the 2013 Memorial Cup. They might not be sexy names or top picks, but they would both be good fits for Toronto's future rebuild.
UPDATE: So much for that deal too . . . with Winnik off to Pittsburgh in exchange for Zach Sill in a UFA swap, with the Penguins adding two picks, a 2016 second-rounder and 2015 fourth-rounder. The 2016 draft isn't expected to be as strong as 2015, so that second-rounder loses a bit of lustre. It's still an OK return for Toronto as Winnik was an expiring asset, but I would have preferred my package if it was on the table.
.@PenguinsGMJR speaks to the media about acquiring @Danwinnik34: http://t.co/WcAce1RZhA

— Pittsburgh Penguins (@penguins) February 26, 2015
Trade 9
To Chicago: Jiri Tlusty and Ron Hainsey
To Carolina: David Rundblad, Tim Erixon and a 2015 third-round pick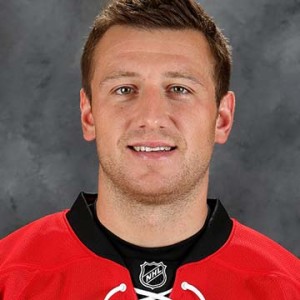 ANALYSIS: He's no Patrick Kane, but Tlusty could be a good fit for Chicago's top-six going forward. If he clicks with Patrick Sharp and Brandon Saad, or Brad Richards and Kris Versteeg, that could still be a decent scoring line. But there really is no replacing Kane's dynamic skill-set. That blow cannot be understated. The Blackhawks might also want to add another veteran on defence and Hainsey would fit that bill. He's probably a better short-term option than Rundblad, Erixon, Kyle Cumiskey, Trevor Van Riemsdyk or even Michal Rozsival. The Hurricanes would be enticed by the potential of both Rundblad and Erixon, two blue-liners with offensive upside but two guys who haven't lived up to expectations in North America and have subsequently bounced around a bit already. Carolina could offer them more opportunity with less immediate pressure. The third-rounder helps in case either (or both) of them go bust.
UPDATE: Are you kidding me, right now? Did teams forget that the trade deadline is Monday? In case you missed it, the Jets swooped in and landed Tlusty from Carolina for a 2016 third-round pick and conditional 2015 sixth-round pick. The condition is that Winnipeg makes the playoffs. Carolina probably could have held off and done better, but then again, maybe the Blackhawks and others just weren't that interested in Tlusty and had their sights set on other scoring wingers. As a side note, there are a lot 2016 picks being moved, which is pretty telling in terms of that draft year in comparison to 2015, which is said to be strong throughout.
Listen to #NHLJets GM Kevin Cheveldayoff's comments on the acquisition of Jiri Tlusty >> http://t.co/GoM5VG1HVy pic.twitter.com/znJPe4vAOK

— Winnipeg Jets (@NHLJets) February 25, 2015
Trade 10
To Minnesota: Tim Gleason and Jay McClement
To Carolina: Jonathon Blum and Cody Almond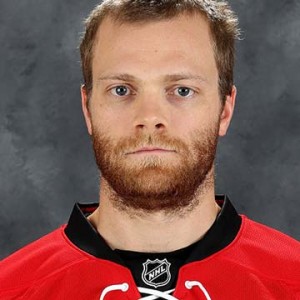 ANALYSIS: The Wild are looking to improve their depth up front and on the back end. This deal kills two birds with one stones. Minnesota already added Sean Bergenheim from Florida for a 2016 third-round pick, but McClement is better suited to the bottom-six and could fit nicely between Kyle Brodziak and Matt Cooke if the latter is healthy for playoffs. The Wild have been fairly happy with the play of their young defencemen, Matt Dumba and Christian Folin, but they could use a veteran depth guy like Gleason for added competition. Jonas Brodin is still young too and Nate Prosser is more of a journeyman, so Gleason could certainly fill a role in Minnesota. The Hurricanes continue to makeover their blue-line with high-risk, high-reward types, adding Blum to the mix with Rundblad and Erixon. If any of those three breakout next season, Carolina is one step closer to being a playoff team again. Cody Almond came back from Switzerland in a bid to crack the Wild roster this season, but returned overseas after getting demoted to the minors. He's one of those close but not close enough type prospects, and would be in a battle for ice-time in Carolina with the likes of Victor Rask, Andej Nestrasil and Chris Terry.
Trade 11
To Detroit: Zbynek Michalek
To Arizona: Ryan Sproul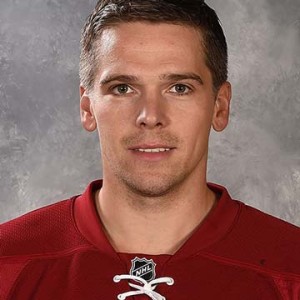 ANALYSIS: I mentioned the Red Wings as a team to really watch, and here comes a run of potential Detroit deals. Michalek is a defensive stalwart, a shutdown type that would fit great into Babcock's system, paired with any of Kronwall, Danny DeKeyser or Brendan Smith. The Coyotes, on the other hand, land a top defence prospect who is having a bit of an off-year in the AHL but possesses big-time offensive upside. Not to put too much pressure on Sproul, but he could develop into a Yandle type.
Trade 12
To Detroit: Mark Letestu
To Columbus: Jakub Kindl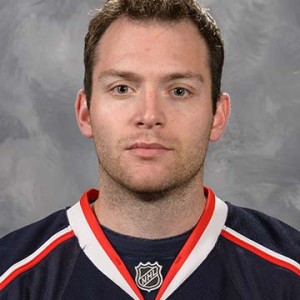 ANALYSIS: If the Red Wings were to add Zidlicky and Michalek, it would probably push Kindl out the door. He's always had one foot in Babcock's doghouse, so that wouldn't be entirely surprising. Letestu is a pending UFA but he's a gritty winger with scoring ability, sort of like Dan Cleary a few years back. Cleary and Stephen Weiss are suiting up almost out of necessity these days, so Detroit would be wise to shop around for upgrades. The Blue Jackets would be willing to take a chance on Kindl's skill-set, especially if they are moving out Wisniewski. Kindl has been a tease to date because the talent is there but the consistency hasn't been. Maybe a change of scenery is all it will take to get him going on a regular basis. It seems to have worked for other defencemen in Columbus.
Trade 13
To Detroit: John Mitchell
To Colorado: Landon Ferraro and Marc McNulty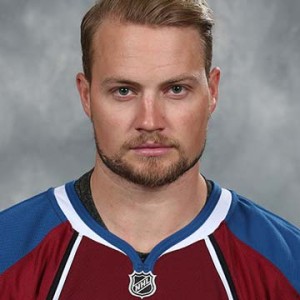 ANALYSIS: The Red Wings put the finishing touches on their deadline-day overhaul with this move — their fourth for those keeping count. Not that they needed an overhaul, but these trades would definitely bolster Detroit's roster with five players coming in and only Kindl and technically Pulkkinen going out. The Avs like Mitchell, but this season hasn't gone according to script and they may want to switch things up a bit. Ferraro isn't far off being an NHL player and could be an up-and-down the depth chart type guy much like Mitchell. McNulty is a big defenceman with decent mobility, but he's probably a couple years away.
Trade 14
To Nashville: Chris Neil
To Ottawa: Austin Watson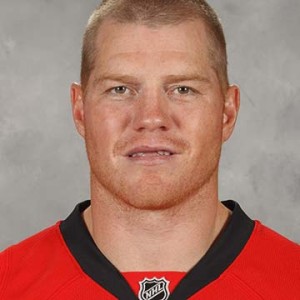 ANALYSIS: The Predators were apparently close to acquiring Neil before he broke his thumb in a fight with Edmonton's Luke Gazdic, but he should be ready to go for the playoffs. The Preds like his toughness and Mike Fisher would obviously be vouching for his character. The Senators are going through a changing of the guard and Neil is one of the last remaining guys from when Ottawa was a perennial contender in the East. The Senators look at Watson and see a big power forward type, albeit not as scrappy as Neil. Watson could challenge for a roster spot next season.
Trade 15
To Vancouver: Patrick Wiercioch
To Ottawa: Brendan Gaunce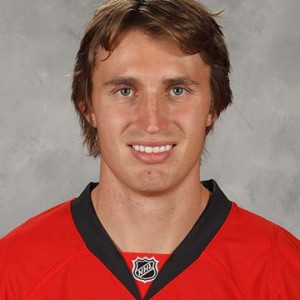 ANALYSIS: The Canucks are really hurting on defence, currently without three of their top four in Alex Edler, Kevin Bieksa and Chris Tanev. Those guys will eventually be back, but Vancouver could use some filler in the meantime, and filler that could continue to play a role come playoffs if the Canucks make the cut. Wiercioch would be one of those guys, standing 6-foot-5 with a heavy shot and above-average mobility. He hails from Burnaby, a suburb of Vancouver, so this would be a welcomed homecoming for Wiercioch. The Senators have a logjam on defence, with Wiercioch in and out of the lineup, so they could be looking to move a body from their back end. Ottawa would be familiar with Gaunce from his OHL days, and he's another big-body like Watson that could make their bottom-six a "heavier" (and harder) group to play against.
Trade 16
To Vancouver: Andrej Meszaros
To Buffalo: Fifth-round pick in 2015 (lower selection of Canucks/Rangers)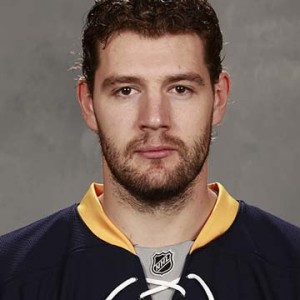 ANALYSIS: Same idea here, but the Canucks could probably use two blue-liners for their stretch run. Meszaros is familiar with Vancouver, having enjoyed a successful junior stint there with the WHL's Giants. The cost is next to nothing, but the Sabres take what they can get because Meszaros is a UFA and won't likely be back in Buffalo. It would be the second season in a row that he's moved as a deadline rental, having went from Philadelphia to Boston last year.
Trade 17
To Boston: Scott Gomez and Michael Ryder
To New Jersey: 2015 second-round pick and conditional fourth-round pick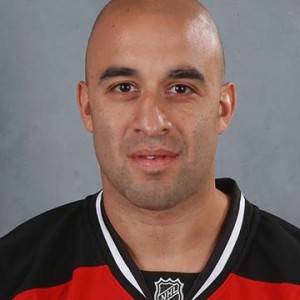 ANALYSIS: The Bruins will probably want to add some more veterans, especially somebody to serve as a stopgap until Krejci is healthy again. Ryan Spooner is filling that role for now, but he's unproven and if Krejci isn't ready to go for the first round of playoffs, Boston better have a backup plan. Enter Gomez, who has resurrected his career in the place it began and become a point producer again. Ryder has been a healthy scratch in New Jersey, not nearly as effective as Gomez, but Boston is familiar with him and might be willing to bring him aboard for the playoff run. Ryder has always been a streaky scorer, so if he gets hot at the right time, he could be a bigger addition than Gomez and potentially even bigger than Stewart. The fourth-rounder is conditional on the Bruins making it past the first round, with both Gomez and Ryder in their lineup. Even if they don't, the Devils will gladly take a second-rounder as compensation for two guys that weren't in the long-term plans for New Jersey.
Trade 18
To San Jose: Max Talbot and Jan Hejda
To Colorado: Matt Tennyson and Colorado's 2016 second-round pick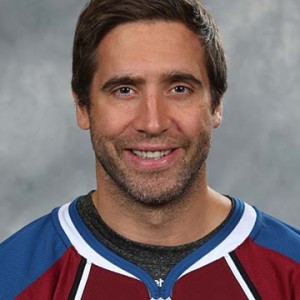 ANALYSIS: Again, the Sharks could use some help in their bottom-six, and Talbot has the intangibles that San Jose perhaps lacks. He's a glue guy in the room and on the bench, and he's got a lot of playoff experience. Hejda is probably a rental, but he's a solid stay-at-home blue-liner and an upgrade over Scott Hannan or Matt Irwin on the third pairing. The Avs are trying to find the right mix on their blue-line and, with Hejda likely gone next year anyway, Tennyson is a younger option that showed well in his call-ups to San Jose this season. Colorado also gets its second-rounder back, the pick the Avs previously sent to San Jose for Brad Stuart last off-season.
Trade 19
To Nashville: Daniel Briere and a conditional 2016 fourth- or 2015 sixth-round pick
To Colorado: Colton Sissons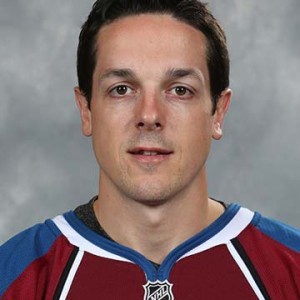 ANALYSIS: The Predators couldn't find room for Olli Jokinen and Briere has been a healthy scratch for the Avs, who aren't as deep up front, but — and it's a big BUT — Briere is a proven playoff performer. Even last year with Montreal, he was a spare part most of the regular season, then scored a few key goals when it mattered most, including an overtime winner. If Briere dresses for 20 or more games, including at least 4 playoff games, the pick is a sixth-rounder in 2015. If he doesn't meet those requirements, then the pick is upgraded to a fourth-rounder in 2016. The Avs get Sissons, a two-way centre and former second-rounder who played junior alongside Tyson Barrie with the WHL's Kelowna Rockets. Sissons could potentially make the jump from AHL to NHL for next season.
Trade 20
To Anaheim: Martin Havlat
To New Jersey: 2015 sixth-round pick
ANALYSIS: Ducks GM Bob Murray loves these low-risk, high-reward guys. He's already tried (and failed) with Dany Heatley and Rene Bourque this season, so perhaps the third time will be the charm with Havlat. The odds of a sixth-rounder suiting up for a single NHL game are relatively low, so any help from Havlat would make this deal worthwhile. He can't be worse than the first two . . . or can he?
Trade 21
To Washington: Torrey Mitchell
To Buffalo: 2015 seventh-round pick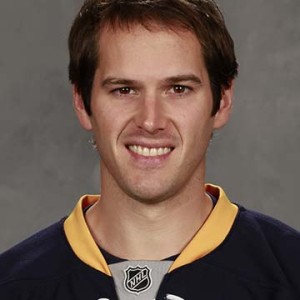 ANALYSIS: Again, the Capitals could use a bit more depth up front and Mitchell might be a better option come playoff time than Michael Latta. That's debatable, but what do you have to lose by disposing of a seventh-rounder? If an injury strikes — Brooks Laich and Eric Fehr have a history of getting hurt — the Caps will be happy to have Mitchell in the fold. The Sabres are just happy to get anything in return for another pending UFA.
Trade 22
To Washington: Olli Jokinen
To Toronto: 2015 sixth-round pick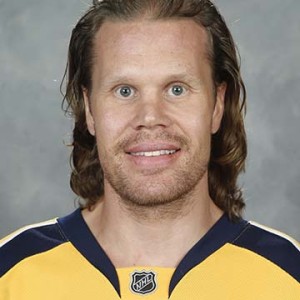 ANALYSIS: Same thing here, better safe than sorry from the Capitals' standpoint. By adding Vermette, Jokinen and Torrey Mitchell, they are much deeper up front, which often translates to playoff success. Toronto gets another pick for a guy they just acquired as a throw-in from Nashville in the deal for Cody Franson and Mike Santorelli. Solid asset management for the Leafs even if this sixth-rounder doesn't amount to anything.
Trade 23
To Chicago: Jordan Leopold
To Columbus: 2015 sixth-round pick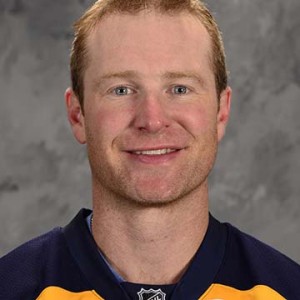 ANALYSIS: As mentioned with Hainsey, the Blackhawks could use another veteran or two on their back end. Leopold would simply be an insurance policy should injuries occur, and Chicago may take extra precaution after losing Kane. The Hawks have an extra sixth-rounder in this year's draft, acquired from L.A., so no big loss there.
Trade 24
To Dallas: Andrew Ference (1/3 salary retained), Curtis Hamilton and a 2016 fourth-round pick
To Edmonton: Brett Ritchie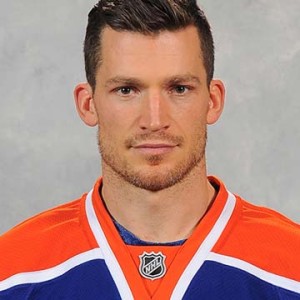 ANALYSIS: These last three are, for lack of a better term, farfetched and less likely to come to fruition, but you just never know on deadline day. Stranger things have happened. The Stars do seem to like ex-Oilers with a roster that already includes Shawn Horcoff, Erik Cole and Ales Hemsky. The first two predate Ference's tenure in Edmonton, so there isn't much of a connection there, but Dallas could use some more experience on the back end. A steady, defence-first guy to play bottom-pairing minutes, which Ference should still be capable of. He's been miscast as a top-four guy in Edmonton and been a bit overwhelmed at times, but in the right role, he could really help the Stars in their goal is still to make the playoffs. Hamilton is a former second-rounder that was looking like a bust until this season, which has been by far his best as a pro. He still projects as a bottom-six checker, but he's a big body with speed, so he could eventually be an NHL player. The Oilers really need a player like Ritchie to fill out their top-nine forwards. He's a big, physical sniper with a lot of upside, only turning 22 years old on July 1. Edmonton would gladly throw in a mid-round pick to add this type of talent. If the Stars don't have any interest in Ference, the Oilers might consider a straight-up swap of Martin Marincin for Ritchie.
Trade 25
To Carolina: James Wisniewski and Jack Skille
To Columbus: Alexander Semin and Ryan Murphy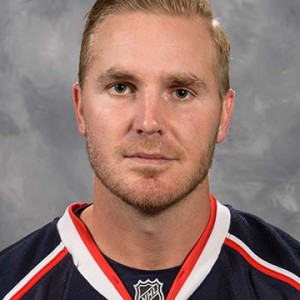 ANALYSIS: Will the Hurricanes be on Wisniewski's list of 10 teams he'd waive for? If not, then there is no trade to be had here. If Carolina is a potential suitor, then this deal might just make sense. The Hurricanes could use another top-four defenceman locked up long-term to take over Sekera's role and Wisniewski might actually be an upgrade. Skille is injured and out for the rest of this season, but the former first-rounder finally established himself as an NHL player in Columbus and might slot in even higher on Carolina's depth chart for next season. Or he might be in that same group as Almond, scratching and clawing for his ice-time, but there is nothing wrong with healthy competition. The Blue Jackets might be willing to roll the dice on Semin, a former 40-goal scorer turned healthy scratch who has been gradually improving since getting back into Carolina's lineup. He turns 31 next month, so he should still be in the prime of his career and a change of scenery to Columbus could definitely rejuvenate him. Paired with his countryman Artem Anisimov, they could be a force. The Blue Jackets still have a void in their top-nine with Nathan Horton's career in jeopardy because of a lingering back injury. Semin has a big contract, but if Horton is off the books, along with Wisniewski, that shouldn't be an issue for Columbus. Carolina would seemingly have to retain some salary on Semin, unless they sweetened the pot with a player like Ryan Murphy. Another former first-rounder, he hasn't lived up to the hype yet, but defencemen do tend to take longer to hit their stride. Murphy's career could take off in Columbus, but that would make for a broadcaster's worst nightmare — Ryan Murphy and Ryan Murray on the same team, the same blue-line and potentially the same pairing for a decade to come.
Trade 26
To Toronto: Mike Richards (1/3 salary retained)
To Los Angeles: David Booth, Stephane Robidas and Tyler Biggs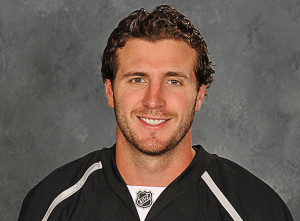 ANALYSIS: Last but not least, the one all you Leafs fans have been waiting for. Mike Richards is coming home to Ontario. Shanahan is big on character and Richards is a born leader who has drawn comparisons to Doug Gilmour throughout his career. Richards has been criticized for not training properly in the off-seasons, but his effort between the whistles, especially come playoffs, is usually second to none. He wants to win and he'll be motivated for this second chance, even more so if he's suddenly playing in front of family and friends on a regular basis. It's a risky move for the Leafs because Richards has a long-and-pricey contract and Toronto already has David Clarkson as an expensive underachiever. But, as strange as it sounds, Richards and Clarkson might actually be good for each other and work well together. Put Leo Komarov on the other wing and you could have the makings of an impressive line — a line that Shanny could take a liking to. The Kings can't expect much in return, not after they made the decision to bury Richards in the minors and publicly shame him. A decent draft pick or top prospect is probably out of the question. Booth would be hard-pressed to make L.A.'s roster, but in the event of injuries, he'd be a good guy to have around. He's playing for a contract next season too, so if he ended up on a playoff contender like the defending champs, Booth could possibly raise his level of play and force his way into the lineup. Robidas would be a bottom-pairing guy, but a veteran who is tough to play against. He can go into "warrior" mode for the playoffs too, and be a poor-man's Francois Beauchemin. Neither would have a big impact, but they provide depth in exchange for a player who wasn't even in the picture at present. Just shedding Richards contract is a win for Los Angeles regardless of the return. Biggs is a throw-in, a former first-rounder that has earned a bust label. Maybe he can turn it around in the Kings' organization and develop into a Dwight King or Jordan Nolan type player, but the odds are against him at this point.
Larry Fisher is a sports reporter for The Daily Courier in Kelowna, British Columbia, Canada. Follow him on Twitter: @LarryFisher_KDC.
Larry Fisher is a senior writer and head scout for The Hockey Writers, having been an at-large contributor for THW since August 2014. Fisher covers both the NHL and the WHL, specializing in prospects and NHL draft content, including his annual mock drafts that date back to 2012. Fisher has also been a beat writer for the WHL's Kelowna Rockets since 2008, formerly working as a sports reporter/editor for The Daily Courier in Kelowna, British Columbia, Canada from 2008-2019. Follow him on Twitter: @LarryFisher_KDC.