As the March 2 NHL Trade Deadline draws closer, smaller pieces are starting to change hands. In one of the more recent moves, Marc Bergevin and the Montreal Canadiens shipped out forward Jiri Sekac to Anaheim in exchange for another young forward, Devante Smith-Pelly.
Reaction on Twitter from the Montreal faithful immediately demonstrated the disappointment in trading the young Sekac, with many questioning the reasoning behind the move.
Jiri Sekac For Smith Pelly. Terrible trade.

— Logan Phillips (@logan__17) February 24, 2015
Still rattled about the Sekac trade. He is so much better than smith-pelly

— Josh Gantman (@Josh_Gantman) February 25, 2015
As Ryan Dixon of Sportsnet.ca writes, Sekac's time in Montreal developed a "chicken-and-egg aspect to it." He was consistently a healthy scratch throughout the season and maybe wasn't offered the opportunities he was expecting when he sign as a free agent with the Canadiens prior to the season.
Au Revoir Jiri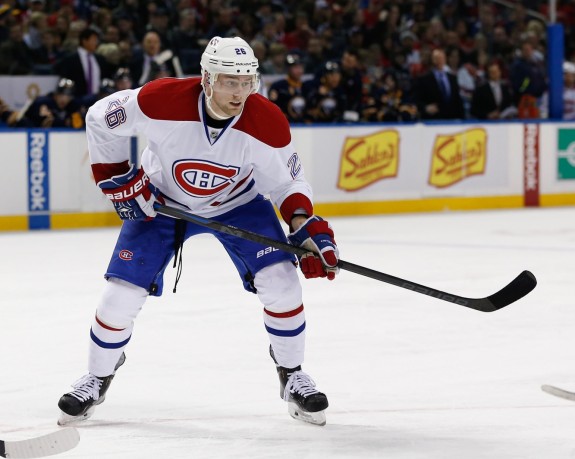 While Sekac did show glimpses of NHL ability during his short tenure with Montreal, some still believe that he has a ways to go before he's considered a top six forward.
"Anytime you come from Europe, it's a learning process. He had some ups and downs just like any young player. But, by far, he was on the right track," said Bergevin in a post-trade scrum in St. Louis.
"We're giving up a really good player also," said the Habs GM. "So there's a price to pay to get something that you want."
As Matt Larkin of The Hockey News writes, "the Ducks acquire the lower-floor, higher-ceiling guy in Sekac" which could end up being the riskier move in this trade. While they didn't have the space for a guy like Smith-Pelly who plays a similar game to the gritty and sizeable pieces they already have (Perry, Getzlaf, and Maroon), they do acquire a guy who – if he plays to expectation – could add another dimension to an already interesting prospect pool.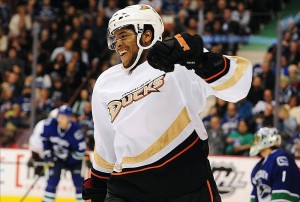 Devante Gets A Better Opportunity
On the other hand, in Montreal Bergevin's been known to make some relatively good moves as the GM of the Montreal Canadiens. While this tends to be a safer acquisition for Montreal, Bergevin discussed just how Smith-Pelly would fit in with Montreal's plan.
"I think he fits what we're looking for," said Bergevin in a post-trade scrum. "He's a big body, right shot that goes to hard areas and that goes to the net."
Bergevin went on to say that he will leave it up to head coach Michel Therrien on whether or not Smith-Pelly will fit right into the top two lines when he puts on the Montreal jersey for the first time.
"He has some playoff experience. He's a kid that, I think, once you get in he could help you do some damage," said Bergevin.
Winners and Losers
While some will argue that it's far too early to even discuss this kind of outcome, the question many of us ask following a trade is who wins and who loses.
I find myself thinking 'wow, Habs gave up Sekac' followed by 'holy, why would Anaheim trade Smith-Pelly?' So it's an even trade #hot #take

— Lowetide (@Lowetide) February 24, 2015
Short term, this trade seems to help out Montreal more so than it does the Ducks. Forget that Smith-Pelly is a lopsided four days younger than Sekac, and let's break it down just a bit. Both players have one year remaining on their contract.
Sekac will earn $925,000 next season, while Smith-Pelly will be paid slightly less at $800,000. Not a big difference right? Well it does save the Canadiens $125,000 next season – something that could play into a later deal if the team should want to go that route.
Smith-Pelly's played in 129 career regular season games with 40 points (14g-26a) over that span. He adds 12 games of playoff experience where he's added five goals. This season, he's already reached a career high with 17 points (5g-12a) in 54 games and could potentially break the 20-point plateau if he were maintain a similar point-per-game average over the Canadiens final 22 games.
Sekac has played in 50 games this season – his first in the NHL – added 16 points (7g-9a). While it remains that his NHL and North American experience is one of his current downfalls, he has an incredibly high ceiling as THN's Larkin pointed out in his article.
So, while Habs fans have a right to question this move, it does seem that the short term win is on their side. Smith-Pelly will likely play a role – of some sort – in helping the small-sized Canadiens in their playoff push. But the long-term could be more of a question if Sekac lives up to expectations in Anaheim.
However, with both teams in playoff contention and looking to dig deep come playoff time, Bergevin's ability to make a strong hockey move may have landed his team a significant piece heading into the postseason – a player with size, grit and skill. For now, I'd give the edge to the Montreal Canadiens, but this is one that will definitely need to be revisited a few years down the road.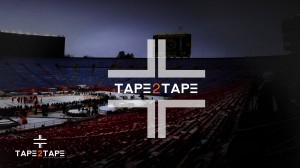 Have some thoughts about this week's column, let me know at @Tape2TapeTHW or @AndrewGForbes on Twitter.
Tape2Tape is a column looking at some of the biggest stories from around the world of hockey. Discussing different topics, it focuses on one major story each week. Agree or disagree, writer – Andrew Forbes – would love to hear what you have to say.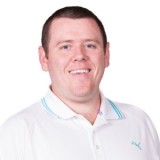 Andrew is in his 8th year reporting for The Hockey Writers covering the Toronto Maple Leafs. He began his broadcasting with CBC's Hockey Night in Canada team as well as being part of their coverage of the 2014 Winter Olympic Games in Sochi. He's the former play-by-play voice of the London Jr. Knights for Rogers TV and currently hosts the Sticks in the 6ix podcast. You can follow him on Twitter at @AndrewGForbes.