The Travis Hamonic trade saga is finally over. After the young defender made a request to be traded to be closer to his family in Western Canada followed by a rescinding of that trade request, the Islanders have moved Hamonic to the Calgary Flames, Sportsnet's Elliotte Friedman reported Saturday during the second round of the 2017 NHL Entry Draft. The return for the Islanders is a 2018 first round pick and a 2018 second round pick and a conditional second-round pick in either 2019 or 2020 while the Flames receive a conditional fourth-round pick in return, according to the Flames Twitter account. This deal came much later than expected and followed the original trade freeze that kicked on the Saturday leading up to the NHL Expansion Draft and prevented teams from trading until after the Expansion Draft had passed. Hamonic moving was still highly anticipated, however.
We have acquired Travis Hamonic & a 4th rd pick in '19 or '20 from NYI for a '18 1st rd pick, '18 2nd rd pick & 2nd rd pick in '19 or '20! pic.twitter.com/3RNHsHQXLS

— Calgary Flames (@NHLFlames) June 24, 2017
A former second-round draft choice out of the WHL, Hamonic has made a name for himself around the league as a solid defender on a very friendly deal. Earning $3.857 over the next three seasons without any sort of trade or movement clauses in his deal, Hamonic's contract was appealing to a number of teams. At just 26 years old, Hamonic has already played in seven NHL seasons, playing 444 games and scoring 26 goals and 146 points. Unfortunately, Hamonic has only made the postseason twice with the Islanders since debuting in the league – something the Islanders needed to address. Losing a player like Hamonic is never something a team wants to do, but the Islanders are looking to reconstruct their team and Hamonic was one of their most valuable trade assets to help with their process.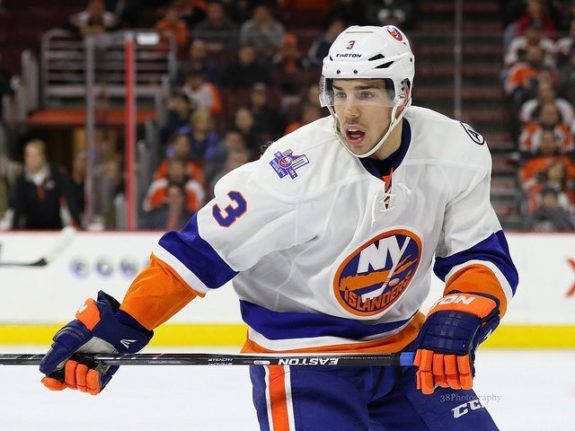 Flames Making Moves
While the Islanders were looking to get two first round draft picks ahead of the 2017 NHL Entry Draft, a deal didn't formulate during the first round. Still, the Islanders were looking to get a solid return for their highly-touted blueliner and the Flames were looking to improve their already loaded defensive group. A blue line that already includes Mark Giordano, Dougie Hamilton, T.J. Brodie and Michael Stone, Hamonic figures to slot into the team's second pairing to bolster the group even further.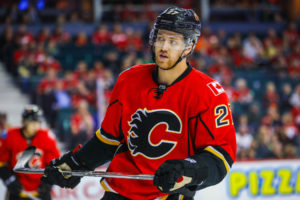 A young team in Calgary that features forwards like Johnny Gaudreau, Sean Monahan, Matthew Tkachuk, Sam Bennett and others, Hamonic joins a team that looks to be on the cusp of breaking out and making a legitimate playoff run sooner than later. A sweep in the first round in 2016-17 was a disappointing way for the Flames' season to end, but Hamonic now helps the team from a skill level, as well as from a leadership level. Hamonic is a highly-respected player in the league who, though only 26 years old, has made a name for himself as a high character player.
In addition to acquiring Hamonic, the Flames also acquired Mike Smith earlier in the offseason. Goaltending has been the biggest issue for the Flames in recent years. getting a legitimate top-four blueliner and a solid starting goalie indicates that the Flames are making a conscious effort to improve upon their obvious weak points in an attempt to bolster their team that competes in a very tough Pacific Division.