The Montreal Canadiens have traded for long-time Toronto Maple Leaf defenceman Tomas Kaberle. In a surprising move, the 33 year-old Czech was acquired from the Carolina Hurricanes in exchange for Jaroslav Spacek late Friday morning.
Kaberle, who has 2 years left on his current contract at $4.25 million per year, will be expected to help bring life to a dismal Canadiens power play which currently ranks 28th in the league.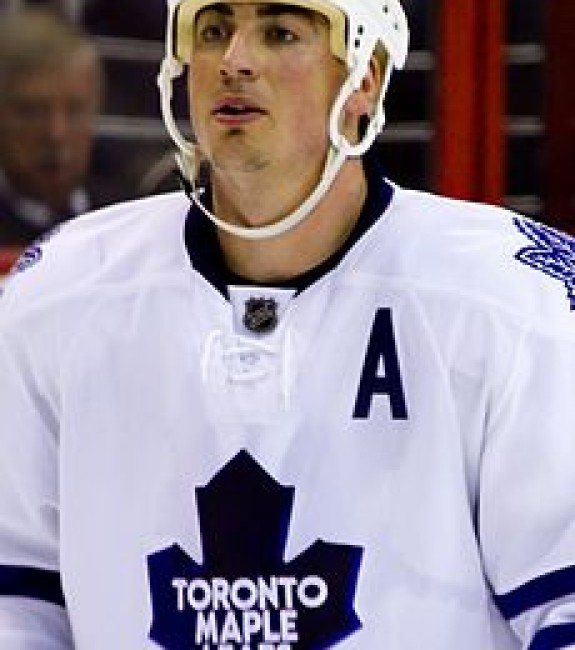 After winning the Stanley Cup with Boston, Kaberle signed a three-year deal with the Carolina Hurricanes in the off-season, but struggled to regain his offensive flair.
Spacek is currently sitting out with an upper body injury, but the consensus is that he should be ready to play again within the next few days.
With Montreal media buzzing, questions are already being raised over Kaberle's production over the past several seasons, particularly since signing with the Hurricanes, where he has just nine assists in 29 games.
Some are more concerned with the idea of taking on yet another salary commitment at this point in time. Even with the power play struggling, the move seems quite risky for a team currently shouldering the contracts of both Scott Gomez and Andrei Markov.
Although Kaberle was a stalwart with the Maple Leafs for the better part of twelve years, his recent drop in offensive production, paired with a deal which will see him paid big-time dollars over the next several seasons, is raising more than a few eyebrows in la belle province.
But take fair warning, this deal smacks of something deeper. With youngsters Rafael Diaz and Yannick Weber both on the roster, it makes little sense to trade for a power play specialist, let alone an aging one with a giant contract.
Another deal could very well be in the works. Remember, the Habs are still looking for that one legitimate star on the offensive side of the puck. And with Diaz earning regular minutes over the past few weeks, it appears the writing may soon be on the wall for Weber.
Of course, it could also be a simple case of Markov's injury being worse than originally suspected and GM Pierre Gauthier scrambling to find another top-level defenceman. If that is the case, things may get better before they get worse for the Canadiens.
Kaberle has been notoriously susceptible to defensive blunders in the past few seasons; not exactly a comfortable fit for a Jacques Martin-led hockey club.
If he was brought in to act as the quarterback on the man advantage and help mentor players like Diaz and PK Subban into that role, he could be the perfect fit.
But if he's here to plug holes defensively and shore up the blue-line, Carey Price may want to invest in case of Red Bull.
He's going to have some long nights.
K. Ross Read is the lead hockey analyst for Backsportspage.com and co-host of the "Off the Krossbar" radio show and podcast. He also covers the Montreal Canadiens for TheHockeyWriters.com and is a feature writer with Canadian Hockey Online.
Covering all things hockey with an honest edge and keen wit, he continues to develop a loyal readership on both sides of the Canada/U.S. border. Offering refreshing insight and sharp criticism, K. Ross Read is quickly earning a reputation as one of hockey's straightest shooters.
You can contact K. Ross on Facebook or twitter: @KRossRead