When news broke on Tuesday (Feb. 28) that the Edmonton Oilers had dealt defenseman Tyson Barrie to the Nashville Predators for fellow blueliner Mattias Ekholm in a trade that also included draft picks, there didn't seem to be a tinge of sadness amongst all the excitement in Oil Country.  
If there were any fans initially broken up by the departure of Barrie, they got over it pretty quick after watching Ekholm in his first three games as a member of the Oilers, wins of 5-2 over the Toronto Maple Leafs on Wednesday (March 1) and 6-3 over the Winnipeg Jets on Friday (March 3) at Rogers Place and a 7-5 road loss to the Jets on Saturday (March 4). Ekholm has tied for the team lead in plus/minus in all of his Oilers outings thus far, posting a plus-2 rating against the Leafs, plus-3 in the win against Winnipeg, and plus-1 in the loss to the Jets. 
Meshing seamlessly with his new team, the 32-year-old veteran of more than 700 NHL games looks every bit like the smart and steady shutdown defenseman capable of top-pairing minutes that the Oilers have so desperately needed. Or, to put it another way, he looks every bit like the defenseman that Barrie is not. 
Related: Oilers Outperform Division Rivals at 2023 Trade Deadline
---
Latest News & Highlights
---
While Barrie has few peers when it comes to producing offence, his defensive play is at best adequate. He was essentially a microcosm of the Oilers, who lead the NHL in goals scored, but have conceded the second most goals among teams currently in a playoff position.
Edmonton's play over the week and a half leading up to the trade, in which they scored at least four goals in six consecutive games but won only two of them, only made more stark what has long been apparent: this team was not going to make a step forward without addressing its defensive deficiencies.  
So Oilers general manager Ken Holland traded from an area of strength to address an area of weakness. It was a move that made complete sense, needed to be made, and makes the Oilers a better team than they were just a few days ago. 
But that shouldn't mean Barrie goes unappreciated for the many positives he brought and his admirable dedication to the Oilers over two and two-thirds seasons in Edmonton.  
Barrie Joined Oilers for Opportunity to Bounce Back 
The veteran blueliner joined the Oilers while the hockey world was still in the throes of the pandemic, signing a one-year, $3.75 million contract with the team during the 2020 offseason. 
As a member of the Colorado Avalanche, Barrie had the eighth most points among NHL defensemen between 2013-14 and 2018-19, but his value on the free-agent market was hurt by a disappointing season with the Maple Leafs in 2019-20, and he arrived in Edmonton looking to re-establish himself as a premier offensive defenseman. Barrie did that, and then some, during the shortened 56-game 2020-21 season.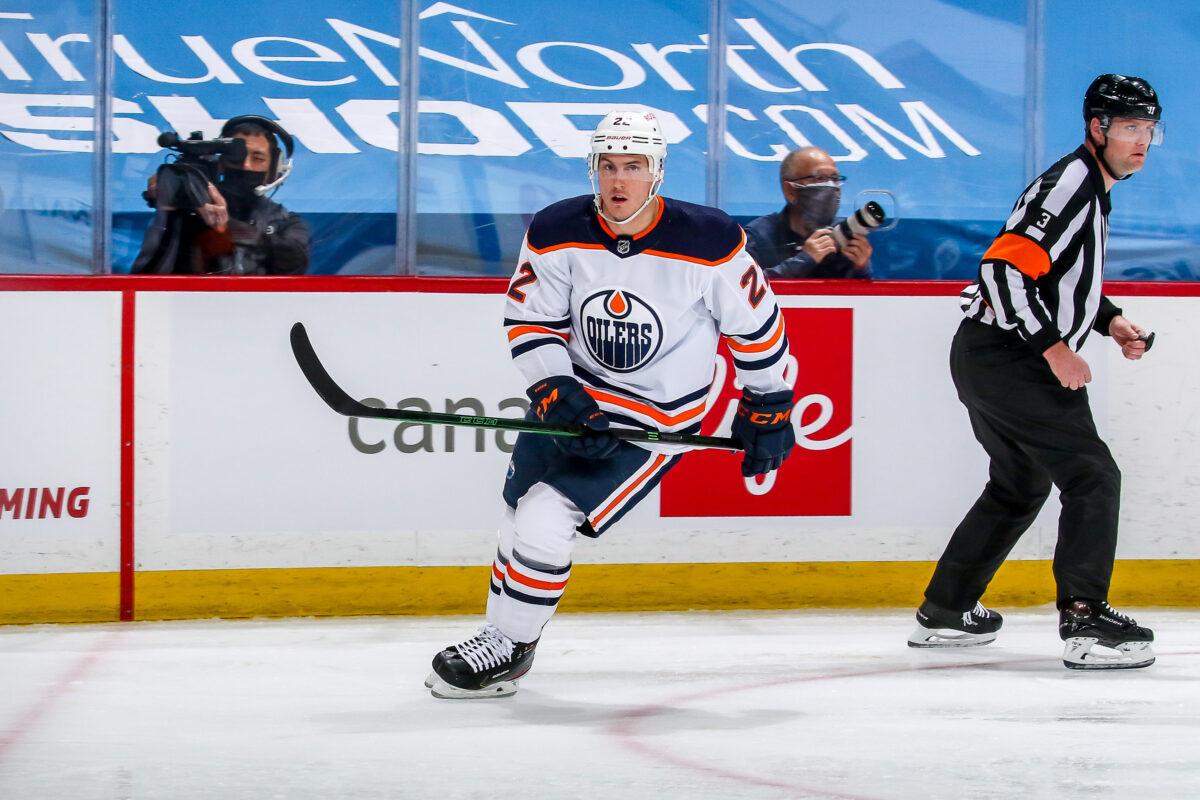 Playing on Edmonton's top pairing with Darnell Nurse, Barrie led all NHL blueliners with 48 points, becoming the first Oiler to achieve that since Hall-of-Famer Paul Coffey in 1985-86. His 40 assists were second most in the NHL by a defenseman. 
With Barrie at quarterback, Edmonton's power-play ranked first in the NHL for both goals (48) and success rate (27.6%). He had 23 power-play points, second among NHL rearguards. 
Barrie Stayed in Edmonton for Reasons Other Than Money
After a tremendous 2020-21 season, many thought Barrie would leave Edmonton to sign with another team that offered a larger contract than the Oilers could afford or were willing to pay. Instead, he re-signed with the Oilers for what was widely considered a team-friendly deal, $13.5 million over three years.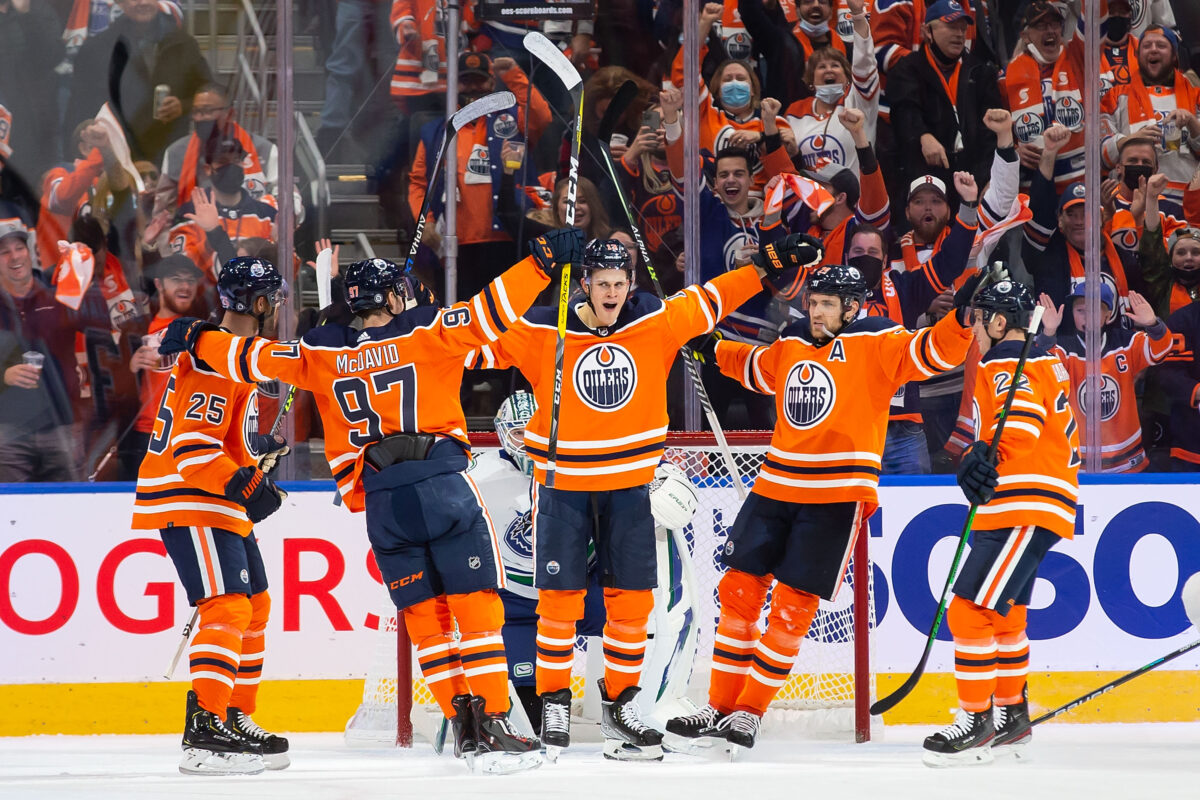 In an interview with Sportsnet's Hockey Central, Barrie cited the Oilers' potential to win and his teammates as reasons for re-signing. The Victoria, B.C., native had found a home and wanted to be part of what was happening in Edmonton. 
Barrie recorded 41 points in 73 games in 2021-22, a drop in production from the season prior, but he still tied for 10th among NHL rearguards in power-play points, with 21. Moreover, he was pivotal in Edmonton's run to the Western Conference Final. With the Oilers facing elimination, down 3-2 in the first round against the Los Angeles Kings, he scored the winning goal late in the third period in Game 6 to tie the series and send the teams back to Edmonton where the Oilers won Game 7. 
Barrie Was Playing His Best in Edmonton This Season
Arguably, Barrie was having his best season as a member of the Oilers, and he had been the best Oilers blueliner in 2022-23. He suited up for Edmonton's first 61 games of the season, recording 10 goals and 33 assists for 43 points to rank fifth on the team, trailing only top-scoring forwards Connor McDavid, Leon Draisaitl, Zach Hyman, and Ryan Nugent-Hopkins. At the time he was dealt to Nashville, Barrie led all NHL defensemen with 28 power-play points. 
Recently, Barrie reached a couple milestones: on Dec. 27, he scored career regular-season goal No. 100, becoming just the 108th NHL defenseman to do so. When he picked up his 40th point of the season, in a home victory over the Pittsburgh Penguins on Feb. 23, he joined Coffey, Charlie Huddy and Kevin Lowe as the only blueliners with three consecutive 40-point campaigns as an Oiler.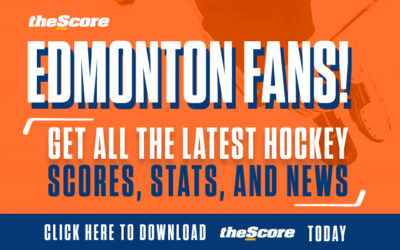 But what stood out most about Barrie this season was his play in his own end. Prior to being traded, he was averaging 3.49 blocks per 60 minutes, a career-high, 2.20 blocks per 60 minutes, his most since 2014-15, and a takeaway-to-giveaway ratio of 0.89, his best since 2013-14. 
Had he suddenly turned into a great defender? Certainly not. His stats weren't anything more than mediocre by league standards. But they were indicative of significant personal improvement, and that's no small thing for a 31-year-old playing in his 12th NHL season. 
Barrie didn't see himself as being beyond reproach, nor was he an old dog resistant to learning new tricks. He was doing what he could to give his team the best chance of winning a Stanley Cup. Now if that happens, he won't get to be part of it.  
Of course, many will tell you the Oilers wouldn't have won a Stanley Cup with Barrie. Who knows? Maybe someday he'll be part of a championship celebration in Nashville. The Predators are 2-0 with Barrie in the lineup, and the ex-Oiler scored the game-winning goal in a 3-1 victory over the Chicago Blackhawks on Saturday. 
Barrie finished his Edmonton tenure with 25 goals and 107 assists in 190 regular season games. Among defensemen who have played more than 80 games as an Oiler, he ranks second all-time with 0.53 assists per game, behind only Coffey, and third all-time with 0.69 points per game, trailing Coffey and Risto Siltanen. 
Unless the Oilers and Predators cross paths in the playoffs, it won't be until next season that Barrie returns to Edmonton. But whenever his next game is at Rogers Place, he deserves a show of appreciation from the Oil Country faithful.
---
---