For the past two days, Jack Eichel's name has been around all the news in the hockey world. On Wednesday, reports stated that the 2015 second overall pick wouldn't sign an extension with the Buffalo Sabres if coach Dan Bylsma was still there.
He and his agent later refuted those reports, but Thursday, Eichel was again a popular name on social media and news sites after Bylsma and Sabres general manager Tim Murray were fired.
Snuck into Eichel and the Sabres' tumultuous 24 hours was the news that the 20-year-old would suit up for Team USA at the World Championships. If you didn't hear about it, that's not too surprising.
Besides the discussion around Eichel's club team, the World Championship isn't a tournament that's brought up much in the United States. For one, it takes part during the Stanley Cup playoffs in foreign nations and during the day in most US time zones.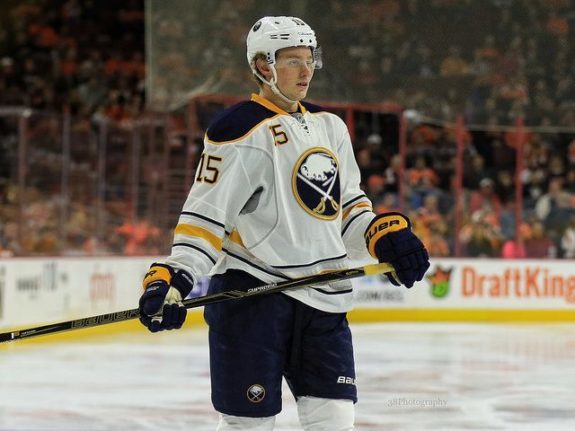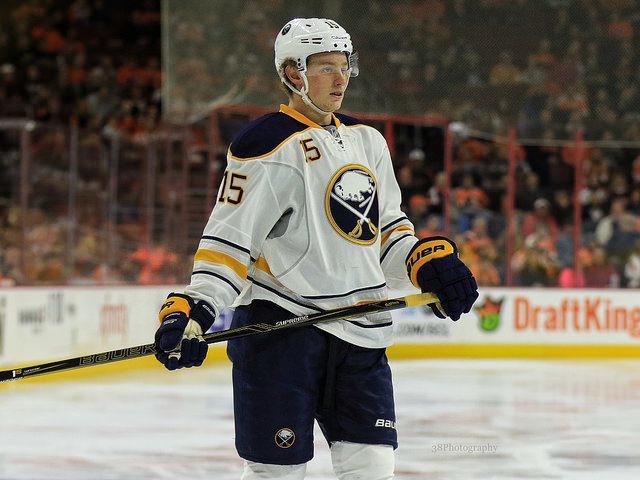 Then there's the issue of America never sending a strong team. While players in the NHL postseason can't play, most choose not to go, forcing USA Hockey to stock the team with college players and NHL role players.
Eichel, though, is leading a strong team for the USA as the World Championships are set to begin in two weeks.
Team USA in the Past
ESPN's Craig Custance wrote about the many issues players and Team USA face when putting together a team for the World Championships. Besides scheduling, the simple fact is that Americans—kids and adults—don't dream of playing in the tournament.
It doesn't get coverage like the Olympics and while NBC streams all of the US's games online, only a handful are actually televised. If you haven't heard of the tournament before, you're not the only one.
In a tournament featuring 16 nations, the US has won the bronze medal twice in the past three years. The last time it won a gold medal, though, was in 1960.
In 2015, the latest medal for the Americans, the team was led by an ensemble defense including Justin Faulk, Seth Jones and Torey Krug. Their offensive leader was Brock Nelson.
Two years prior, in another bronze medal win, Paul Stastny and T.J. Oshie suited up. Last year, in a fourth-place finish, Auston Matthews, without a single NHL game under his belt, led the team offensively.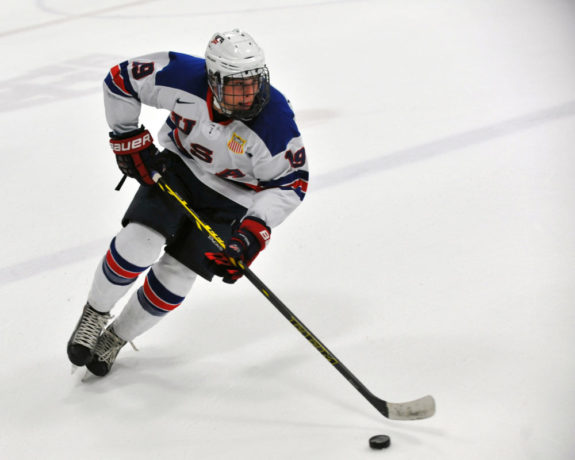 It's easy to see why the tournament doesn't get much attention on American soil or why the US team doesn't win a medal that often.
But this year a hopeful change is happening in the United States locker room.
2017's Team USA
Dylan Larkin has represented the United States at the World Championships in 2015 and 2016—one before his rookie NHL season and one right after. For the third straight year, he'll be returning.
But this time, he wanted to travel to France and Germany (sites of this year's tournament) with a stronger team, as he told Custance, by texting his American compatriots to try and encourage them to come.
With Larkin and Eichel, the Americans will have a strong one-two center punch, or if Larkin is moved to Eichel's wing, a speedy combo. But Larkin was also able to convince other talented players to suit up.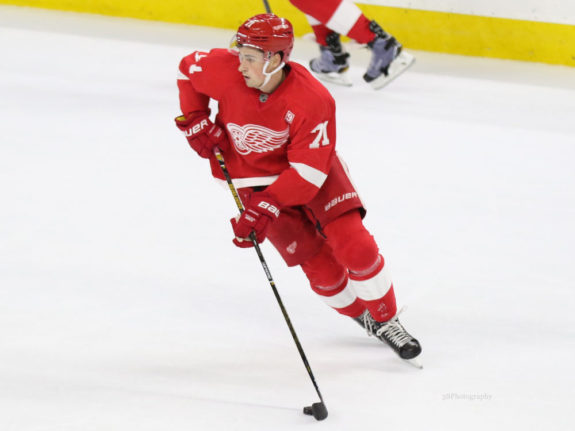 His Detroit Red Wings teammates Jimmy Howard and Danny DeKeyser are participating along with Larkin's Team North America companion, Jacob Trouba. Howard may not be a spectacular goalie in the NHL but is certainly an improvement over Keith Kinkaid and Mike Condon, who represented the U.S. last year.
On the other hand, the roster is still littered with college stars. World Junior Championship stand-out Jordan Greenway, Daniel Brickley and Anders Bjork—all solid college players in their own rights—will play among the ranks of NHL players at this year's tournament.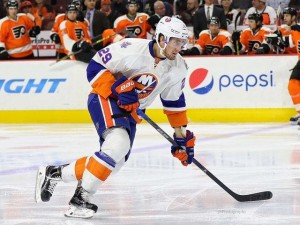 However, this year could be the start for at least four more years of a stronger roster. With the NHL deciding to not head to the 2018 Olympics, the World Championships may become more of a premier tournament in America and elsewhere.
Other impact NHL players joining this year's team include Nelson on his fourth trip, Anders Lee, Nick Bjugstad, Noah Hanifin and Connor Hellebuyck. In the NHL, that's not a great core to build around, but in the World Championships, it's a start.
And at this point, that's all it is—a start—for this year and beyond. Players can still be added (rosters aren't complete yet) and with the addition of Eichel, among others, there's never been a better time for Americans to participate—players and viewers alike.