The NHL salary cap is officially set at $71,400,000, and the Pittsburgh Penguins have $57,731,666 committed to eight forwards, four defensemen and one goaltender – per GeneralFanager. With about $13 million in cap space the Penguins actually have some room to work with this offseason.
There have been rumors that they're interested in signing a restricted-free agent, like J. T. Miller or Brandon Saad, but it's looking to be unlikely.
However, before even beginning to talk about other teams' restricted-free agents, let's roundup where the Penguins stand with all of their own free agents.
They will need to find a top-six forward if they want to compete for the Stanley Cup and what they decide to do with internal free agents could have some impact on any forward they'd pursue.
Beau Bennett
Was the 2014-2015 season underwhelming for Bennett? Absolutely.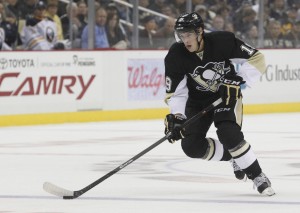 Does that mean he is a "bust" as many have labeled him? Absolutely not.
Beau Bennett had a couple things working against him last season and the first should not surprise anyone. He was playing injured and wearing leg braces just to play. You can say that Bennett is an "injury-prone" player, but that simply doesn't exist in sports, he's been extremely unlucky.
The other think working against Bennett last season was that he was being played in a role that he's not suited for. He is a sniper, not a fourth line grinder and it's no surprise that he struggled in that role.
Status: Negotiating with the Penguins as a restricted-free agent – He will return
Contract Prediction: One or Two year deal worth about $1 million per season
Daniel Winnik
Daniel Winnik was acquired by the Penguins for a high price at the trade deadline. He's a suitable member of their bottom six and struggled while playing alongside Crosby and Malkin.
It wasn't smart to send draft picks for a player they could have signed as an unrestricted-free agent last summer, but the Penguins did. It's tough to say right now, some sources have said that the Penguins will not re-sign Winnik and others have said they are attempting to.
Status: Negotiating with the Penguins as a free agent – He might return
Maxim Lapierre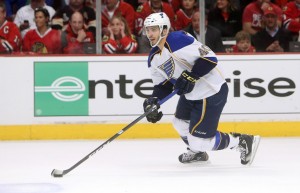 Maxim Lapierre was acquired in a trade from the St. Louis Blues for centerman Marcel Goc. Well, he was good in the playoffs and provided energy, but that's about it.
He's not a possession driving fourth line center and will be moving on from Pittsburgh, they can replace him with an internal option who is young and cheaper.
Status: Will walk as a free agent
Steve Downie
Say what you want about Steve Downie, but for a one-year/$1 million dollar contract, the Penguins got 28 points from him.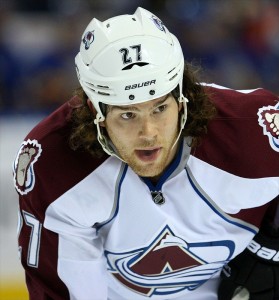 Sure his league leading, and ill-timed, penalties were a drag on the Penguins, but it certainly wasn't their worst deal. There's a chance he re-signs with the Pens after testing the free agency, but he won't be re-signed before then.
Status: Will test the free agent market
Blake Comeau
Blake Comeau was quite a bargain for $700,000. He scored 16 goals and 15 assists in 61 games played and was a human bowling ball with 188 hits.
Penguins fans soured on him after his wrist injury as he failed to finish many plays. However, he was given the option to play through the injury and it would not fully heal until the offseason or undergo surgery and miss the rest of the season. Comeau chose to play through the wrist injury and that's the only reason why he couldn't bury the puck, before the injury he was phenomenal and extremely versatile.
The Penguins really like Comeau and are negotiating with him as we speak, expect him to return and receive a nice raise.
Status: Negotiating with the Penguins as a free agent – He will return
Contract Prediction: Three year deal anywhere from $1.5-2.5 million
Ian Cole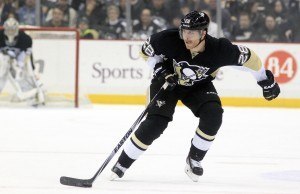 Ian Cole needed a change from St. Louis and he got the chance with the Penguins. Management loves him and they're working on a new deal right now.
They see him as another Matt Niskanen and do not want to lose him anytime soon. Ian Cole will re-sign with the Penguins and be a very valuable member of their top-four defense next season.
Status: Negotiating with the Penguins as a restricted-free agent – He will return
Contract Prediction: Three or Four year deal in the range of $2-2.75 million per season
UPDATE: Penguins signed Cole to a three-year/$6.3 million dollar contract
Paul Martin
Say what you want about Paul Martin and his age, he was the Penguins' foundation last season. When everything fell apart, he stood tall and played about 30 minutes per night.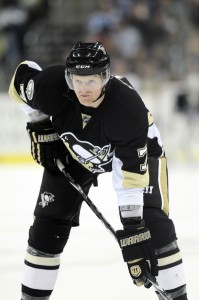 He isn't looking to "cash out" as a free agent. Martin has realized that he's running out of time to play and will be looking to sign with a contender. He's now 34-years old and, probably, has one contract left, his best chance to win might be back with the Penguins.
Status: Will negotiate with the Penguins in Florida
Christian Ehrhoff
It was an average season for Christian Ehrhoff. He didn't rekindle his offensive production like the Penguins had hoped for and the injuries he sustained certainly didn't help.
His house is for sale and he's played his last game donning a Penguins' sweater.
Status: Will walk as a free agent
Thomas Greiss
He didn't have a great season, he didn't have a bad season, but the Penguins are going to move on. Greiss showed an inability to close out games and really was not much of an upgrade over the previous backup Jeff Zatkoff.
Status: Will walk as a free agent