The Canucks have stunned almost everyone with their hot start to the season. After 11 games, Vancouver is third in the Pacific Division with six wins. Were it not for the Vegas Golden Knights, the Canucks would likely be the season's surprise package.
While much of their success can be attributed to excellent goaltending, the team has performed well. New coach Travis Green can take a lot of credit, who makes the team competitive in each match-up. The Canucks' success might be a flash in the pan. However, they seem to have a winning mentality and a long-term plan forming. This season's small successes may set the tone for the future.
Hard to Play Against
A big part of Vancouver's success has been the creation of a team that is "hard to play against." The clearest example of this is Vancouver's shutdown line made up of Brandon Sutter, Derek Dorsett and Markus Granlund.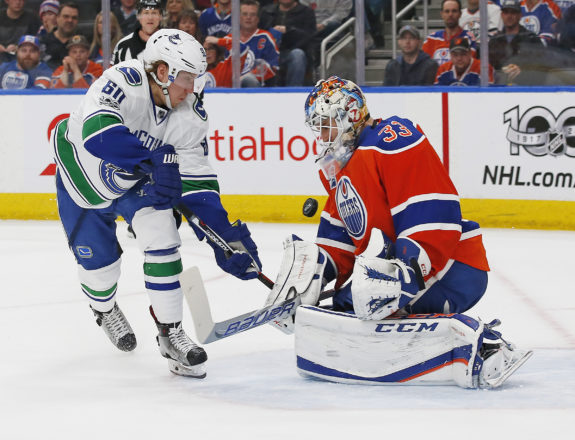 Dorsett has exploded this season, even if it is unlikely he will continue his scoring pace. However, his all-action presence is representative of Vancouver's new aggressive forechecking line. As pointed out in another article, Dorsett not only looks good offensively, he has also managed the most hits and penalty minutes on the team.
Looking at Dorsett's play, it's clear Green has instilled tenacity in this grouping. Rather than merely containing the opposition, Dorsett and co., drive out of the zone and create opportunities in the corners. This pace is working spectacularly, as shown by Dorsett's points total. By being "hard to play against," the shutdown line can both suppress shots, and create high-probability opportunities. This dynamic is promising.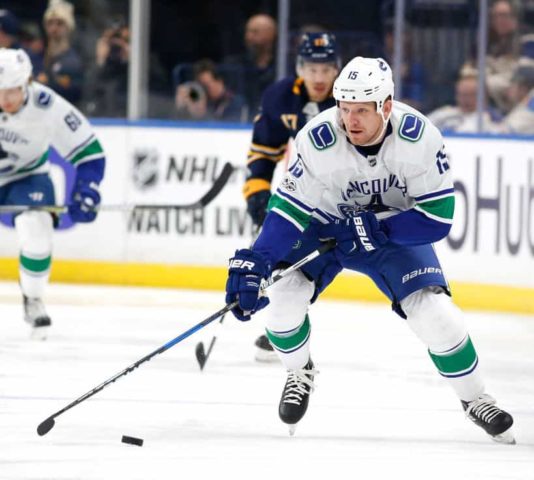 This mentality is shared throughout the team, as the proactive forecheck is quickly becoming a hallmark. This has a positive effect on the blue line too, as the forwards break up the play early at the far end and are inclined to move up ice if they win the puck on defense. Through this, less pressure is placed on a streaky defensive corps to transition the play.
This goes against NHL fashion but glosses over some of Vancouver's weaknesses. Erik Gudbranson who has struggled is poor in transition but an effective stay-at-home presence. By letting him remain deep, the new model plays to the strengths of the Canucks' blue line. It allows them to make a more focused contribution game-by-game.
A Long-Term Strategy
Green understands how to build teams in a way that compliments player skill sets. Dorsett, Sutter, and Granlund look like an inspired line selection by Green. No longer a maligned staple on the power play, Sutter can focus his defensive skills as a penalty kill specialist and a shutdown center. Granlund meanwhile is excelling in a checking role, while also contributing points at a decent clip. This strong matching by Green is repeated throughout the team.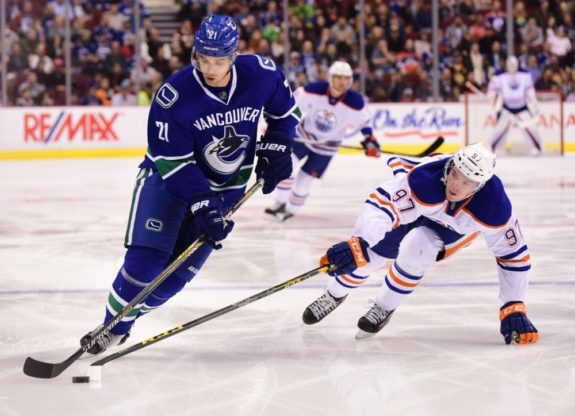 The Canucks lineup up on a nightly basis isn't only beneficial short-term. The skeleton of a long-term and diverse offensive corps is noticeable. On the new top line, the Canucks have a muscular but skilled set in Sven Baertschi, Bo Horvat and Brock Boeser.
Jake Virtanen meanwhile, is enjoying a purple patch paired with Henrik and Daniel Sedin. Rather than seeing him as the latest supporting member of the twins, he is a dynamic forechecking presence that completes a cycling line. From this, it's easy to imagine Elias Pettersson and Jonathan Dahlen as his playmakers in the next few years.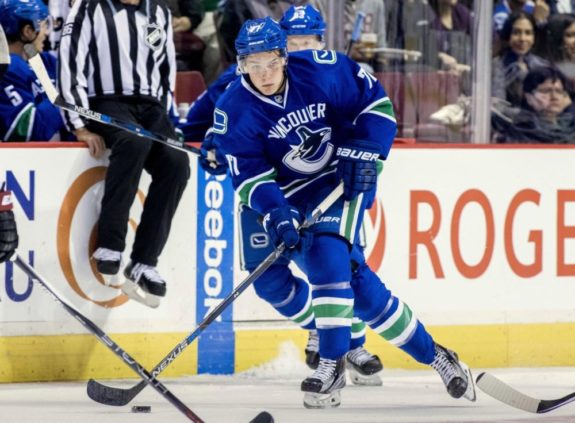 In assembling the current Canucks team, topped out with young talent and propped up with free agent scorers, Green has a varied set of pieces who can play consistently. However, the Canucks' recent wins aren't a reason for celebration, rather, they show a team that has a succession plan. After some time in the wilderness, this is a tantalising prospect.
Small Steps Forward
There's a lot that could still go wrong for the Canucks. Their safe defensive play can be undone, especially if first choice players get injured. Losing Nikita Tryamkin in the offseason could come back to bite them. In general, the defensive corps needs work, as Vancouver's prospect pool is lacking. With no clear succession plan here, Vancouver will continue to struggle.
It is unlikely that the Canucks will make the playoffs this season. However, this string of strong performances shows a playoff team beginning to form. After years of confusion over the extent of the rebuild, there is a purpose and a plan. It's up to management to continue to make this a reality.
Matthew lives in Brighton, UK and covers European Hockey leagues and the Vancouver Canucks. He is a big Canucks fan, and often sets an early alarm to tune into their matches.