Every year, a surprising team storms out of the gate, roaring their way to the top of the standings.
This year, the NHL has four of those teams.
Last year, one of those teams was the Vancouver Canucks. They began the season with an impressive and surprising 4-0 start. Their hot start was incredibly deceiving though. They only won one of those games in regulation, and didn't lead a game for more than two periods.
Of course, the real Canucks showed up after that surprising first week. They would go on to lose nine straight and eventually wound by 29th overall.
How about the hot starts from any of these teams, are they for real?
Colorado Avalanche
The Colorado Avalanche weren't bound to finish with less than 50 points again, but are they a playoff team?
After a historically bad season last year, the Avalanche look like a completely different team. The guys who are supposed to be scoring for the Avalanche are scoring, and their goaltending has been solid.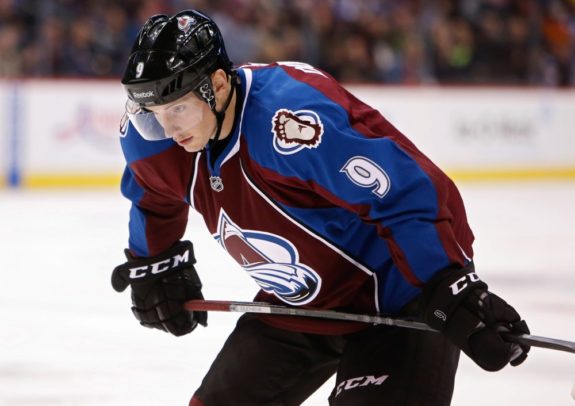 Matt Duchene was supposed to be a distraction for this team, but he looks like the Duchene of old with six points in six games. There are six Avalanche forwards, including Duchene, with at least four points in six games. That includes Nail Yakupov, who has three goals and five points in six games.
There were a lot of questions about the health of Semyon Varlamov after missing most of last season. He looks sharp early on with a .944 save percentage in three starts. If the top-six keeps scoring and Varlamov shuts the door, the Avalanche could surprise in the ultra-competitive Central Division.
Detroit Red Wings
After missing the playoffs for the first time in 25 seasons, many predicted that the Detroit Red Wings were in for a couple of seasons of pain. Playoffs weren't seemingly on the radar for a team with questionable goaltending, a spotty defence and anchor contracts.
Through the first five games of the season, the Red Wings supposed spotty defence and questionable goaltending looks anything but. Jimmy Howard has righted the ship early on, with a .955 save percentage and three wins in three starts. He has the second-best save percentage of any starting goaltender, trailing only Corey Crawford.
Anthony Mantha told me last week he and Dylan Larkin talked about being leaders of the youth movement in Detroit. Their line had three goals

— Brad Galli (@BradGalli) October 6, 2017
Despite lacking elite talent in terms of their young players, three young Red Wings have formed a solid offensive unit early on. Anthony Mantha, Dylan Larkin and Martin Frk have a combined 17 points on the season, and as a line they have a 65.6 Corsi percentage.
Defence is still a question for Detroit, as the team has the sixth-worst scoring chance differential at 46.9%. Howard won't be able to stop 95% of the pucks he faces, so the Red Wings will need to shore up their defence to stay competitive.
New Jersey Devils
The New Jersey Devils lucked out in the draft lottery and ended up with the first overall pick in Nico Hischier. No one expected Hischier to be a saviour for the Devils, but they haven't needed brilliance from the 18-year-old early on.
Instead, other young players are stepping in and performing for the Devils. Want to take a guess at which two youngsters lead the Devils in scoring?
It's 19-year-old Jesper Bratt, and 23-year-old Will Butcher.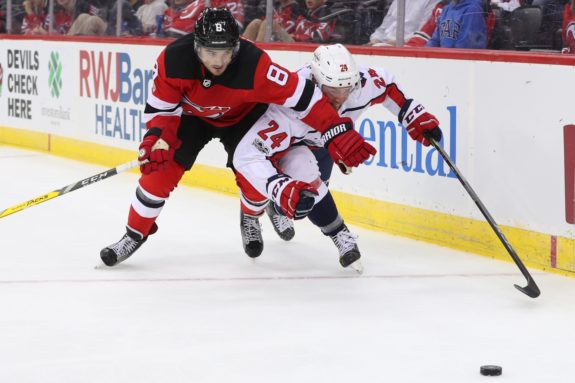 Bratt is not only the biggest surprise from the Devils training camp, but from across the league. The 2016 sixth-round draft pick was playing for AIK of Sweden's second-tier men's league last season. He has six goals and 16 assists in 46 games. A respectable total for an 18-year-old in that league, but nothing that foreshadowed his early NHL success.
One guy who has set up a couple of Bratt's goals is rookie defenceman Butcher. After signing with the Devils in August, Butcher has gone on to post eight assists in five games. he's assisted on five of the Devils six power play goals thus far.
This team is still bleeding shot attempts, with the second-worst scoring chance differential in the NHL, according to Natural Stat Trick. They'll need to shore that up if they plan on staying competitive in the Metropolitan Division.
Vegas Golden Knights
Easily the best story in the NHL so far this season, the Vegas Golden Knights have done their best to make hockey relevant in Nevada. They have the best start of any expansion team since the league expanded to 12 teams in 1967-68 with an early 4-1 start.
Most of that has been on the backs of two players: Marc-Andre Fleury and James Neal. The two players came to Vegas with the most impressive NHL pedigrees, and neither has disappointed thus far. Fleury backstopped the team to wins in three of his four starts, and Neal has six goals in five games to start the season.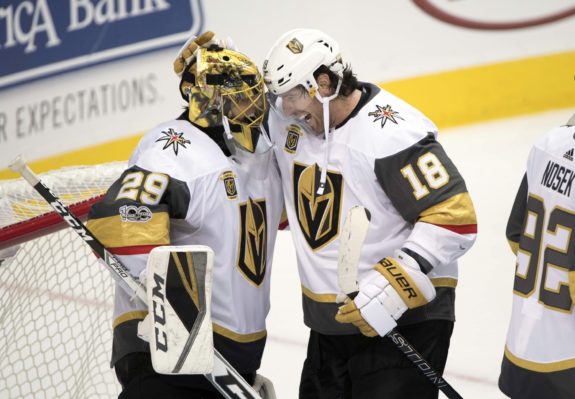 Against the Boston Bruins on Sunday, the Golden Knights recalled Vadim Shipachyov and Alex Tuch from the AHL, and both of them scored in their Golden Knights' debut. Malcolm Subban almost pitched a shutdown against his former team in the win.
Despite lacking high-end talent, Vegas has something up their sleeve early on. There are flaws, like a power play that is sitting at 4.8%. They also have an unproven first pairing of Luca Sbisa and Nate Schmidt.
However, the Pacific Division has looked like the weakest division in hockey early on. Does that leave the door open for Vegas to shock everyone and make the playoffs in their inaugural season? The odds are stacked against them and a lot would need to go right, but Vegas is proving that the odds don't really matter early in the season.
KPU Journalism Graduate. Trevor has been writing for The Hockey Writers since October 2014. He has contributed articles related to the Ottawa Senators, Vancouver Canucks, and other issues/stories regarding the game of hockey. Trevor currently lives in White Rock, B.C.