With only three total goals put in the net in Game 2 and Game 3 losses, it's time for Vegas Golden Knights coach Gerard Gallant to start looking for ways to inject more offense into the lineup.
And the most obvious solution lies in their prized, often-healthy-scratched, deadline acquisition, Tomas Tatar.
The Tatar Experiment
It's clear how general manager George McPhee constructed the Golden Knights' roster: lots of veteran players on expiring contracts that could be good trade bait at the deadline for contending teams. It was a good idea! But it didn't work. Not at all in fact.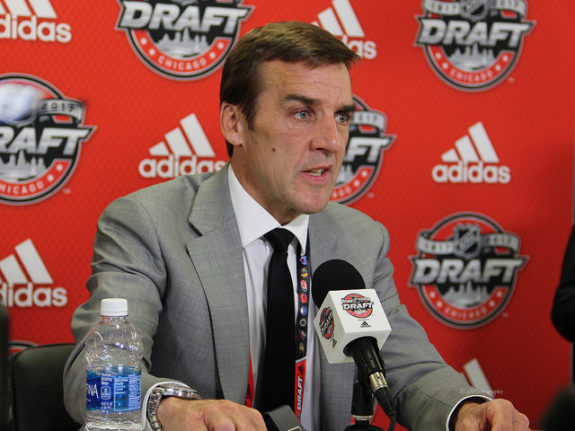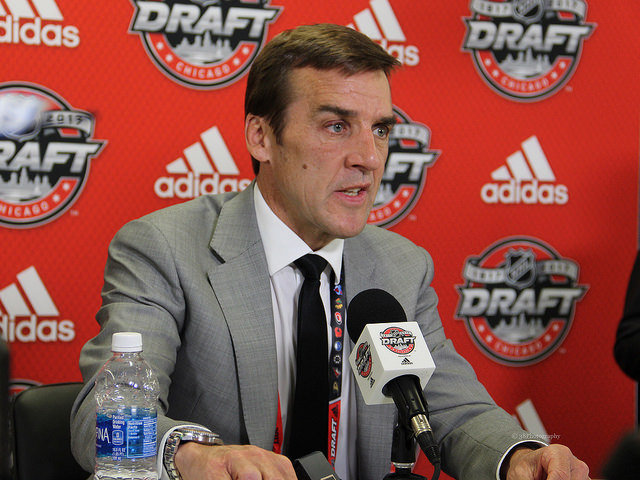 What actually happened was…well, we're talking about an expansion team playing in the Stanley Cup Final. How many of you wish you had put a few bucks down on those 500-to-1 odds at the start of the season?
But at some point in the season, McPhee adjusted his best-laid plans, and the Golden Knights shifted from mass seller to buyer. McPhee then rolled the dice and shipped their first-round pick in 2018, a second-round pick in 2019, and a third-round pick in 2021 to the Detroit Red Wings for winger Tomas Tatar. It was certainly a steep price to pay, especially for an expansion team formerly with both eyes on the future. Then to make matters worse…things didn't pan out.
Not for the team, they're fine! But the trade itself is the biggest bust of the 2018 trade deadline. Tatar had just four goals and two assists in 20 regular-season games, followed by a single goal in six postseason games so far. Yet somehow, that lack of production didn't hurt the Golden Knights at all, and here we are.
Time for Tatar to Prove His Worth
Tatar is no rental. He is under contract with the Golden Knights for three more seasons and is currently the team's highest-paid forward, to the tune of $5.3 million per season. So he has time to turn things around and earn his keep, but you have to imagine he's champing at the bit to get out there and contribute right now, while his team is going for the Stanley Cup.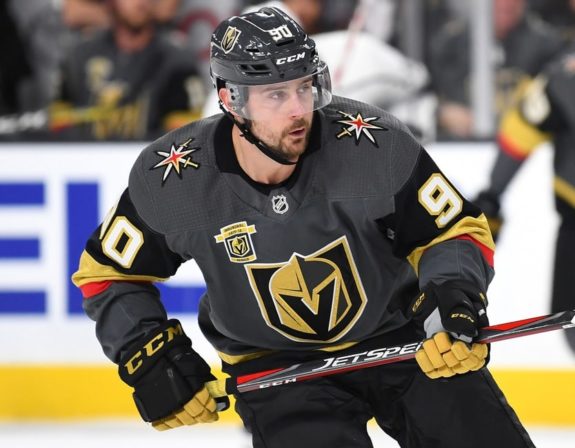 Of the Golden Knights' reserves, Tatar is the only option with proven game-changing ability, and by far the most offensive weapon stashed in the press box. And despite how unwell he has jelled thus far, the fact is, this is exactly the reason Tatar was acquired in the first place—to score. Something the Golden Knights desperately need right now.
Tatar In, Reaves Out
Putting Ryan Reaves in the lineup has mostly worked out, and was a totally understandable move. Compared to the Golden Knights, the Washington Capitals are huge, and it makes sense to throw a big body out there to mix things up and protect the smaller forward if need be. And he even got a couple of goals!
While the argument could be made that breaking up Vegas's fourth line would be unwise, the fact is that this team needs to find some way to get past Capitals goaltender Braden Holtby, who is playing very much like a Conn Smythe Trophy favorite, already entering immortality with "The Save" commemorated in flipbook form. The Capitals' defense also really stepped things up in Game 3 and blocked 26 shots, and Tatar is a guy who loves to get pucks to the net.
Reaves has been great on the forecheck and at doing the dirty work by the net, but with that Caps' double wall set up, Tatar is a guy who is shifty, able to evade defenders and get pucks through to the net.
Where Does Tatar Fit?
The problem since Tatar arrived is that the Golden Knights' lines were already pretty well set and enjoying great chemistry. He wasn't able to jell with any linemates, and his production reflected that. So where does he fit?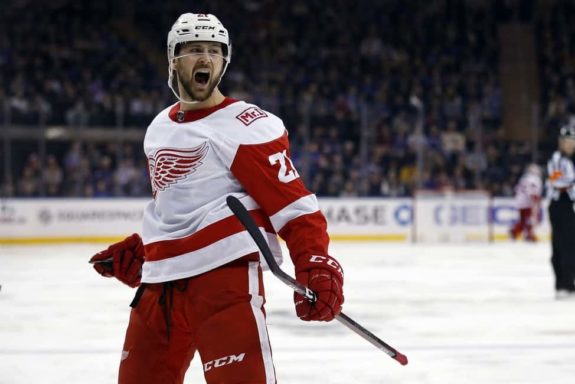 Doing a straight swap and dropping him into the fourth line doesn't make sense, as it isn't a role suited to Tatar's skills. Perhaps the solution is to bump Ryan Carpenter down to the fourth line and slot Tatar on the right wing with Cody Eakin and David Perron. But since the second line has done nothing since James Neal's snipe early in the first period of Game 2, perhaps some more line shuffling is needed.
As he's done all playoffs (and season), Gallant will look to work some magic to find the right combinations to give this offense a jolt.
Perhaps something like the following:
Neal-Haula-Tatar
Perron-Eakin-Tuch
Nosek-Bellemare-Carpenter
This could open up options on all fronts, adding speed to the fourth line and additional scoring punch to the top two.
So if you're looking for another redemptive arc in this series, as if there aren't enough already, Tatar resembles a guy who has something to prove, but not to show his old team what they're missing; rather, to show his new team that he's worth it.