On the heels of playing his first season in North America with the Victoria Royals in 2019-20, winger Keanu Derungs is attending Switzerland's selection camp for the upcoming 2021 World Junior Championship. First announced by the Royals' Twitter account, the 18-year old Derungs is among Switzerland's 34-man selection camp roster that will run from Dec. 6-12 in Zug, SUI.
The 2021 World Juniors will then take place in Edmonton, AB between Dec. 25 and Jan. 5. The tournament will be played under a bubble setting without fans at Rogers Place similar to that of the 2020 NHL playoffs.
The native of Ilans, SUI played four seasons (2015-19) in the Klotens, SUI development system, progressing from the U15 team, through U17 and finally the U20 squad.
Royal Introduction
Derungs was selected in the first round of the 2019 Canadian Hockey League Import Draft by Victoria of the Western Hockey League. He played a regular shift throughout his first season in Victoria in 2019-20 and earned stretches of time playing among the team's top-six forwards. In 57 games, Derungs finished with 15 goals and 29 points and was the sixth-leading goalscorer for a Royals side that finished second in the B.C. Division.
He also played for Switzerland at the 2020 Hlinka Gretzky Cup, putting up a goal and two points in four games.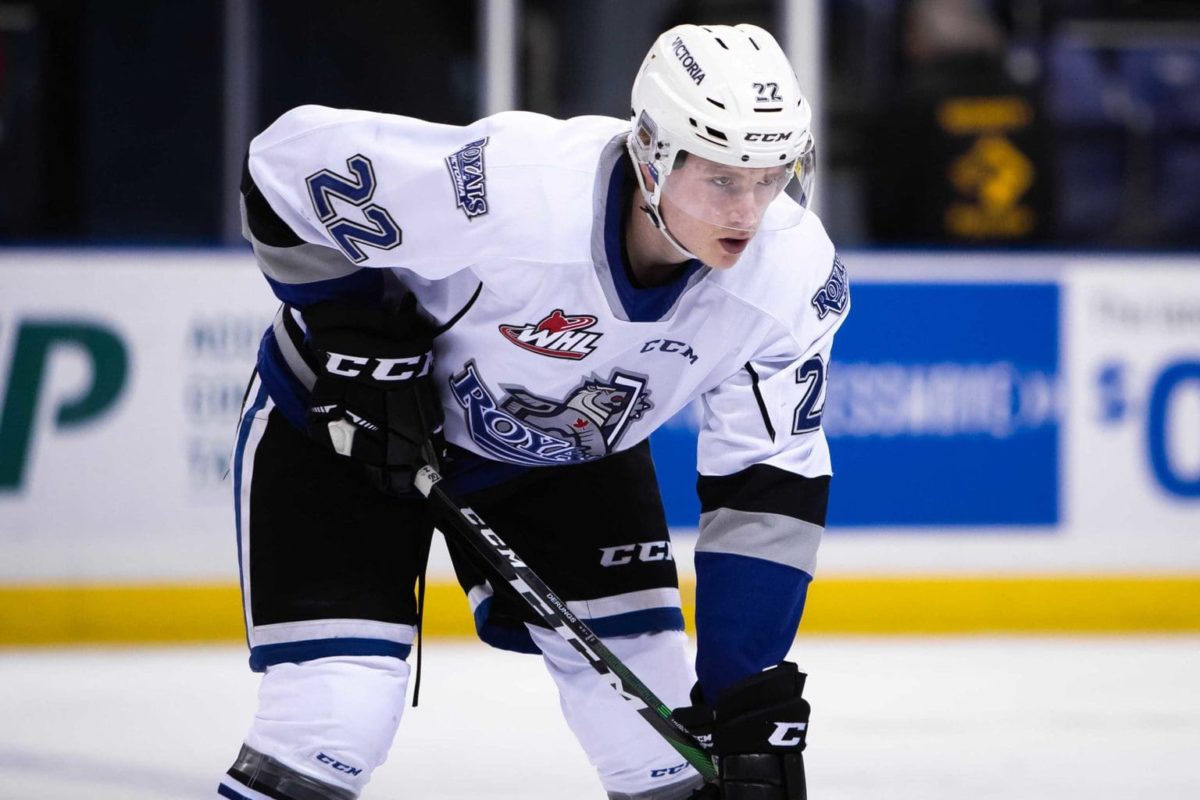 His final stats were solid, but for large portions of the season, the shifty winger's play was above what the overall numbers might suggest. The issue that plagued Derungs in his first season in Victoria was a pair of extended goal-scoring droughts. He found the back of the net in two of his first three WHL games, but did not score in his next 10 games, and later went 11 games without finding the scoresheet in the month of February.
The inconsistencies could be understandable seeing that it was his first season away from home and was also the longest season of his career, aside from the 63 games he played in 2017-18, which was split between the Kloten U17 and U20 squads, as well as Switzerland's U16 and U17 teams.
Derungs' performance was enough to earn 2019-20 Rookie of the Year honours from the Royals.
Swiss Hopefuls
The Swiss selection camp roster features nine players from the CHL including three with WHL experience. THW's Alex Hobson included both Kamloops Blazers' defenseman Inaki Baragano and Portland Winterhawks' winger Simon Knak as two of his three players to watch from Switzerland at the 2021 World Juniors.
Baragano contributed five goals and 16 points in 60 games as a rookie on the Blazers' blue line last season. Knack, meanwhile, collected nine goals and 34 points to finish tenth in WHL rookie scoring in 2019-20. Both players have skated for Switzerland at the 2019 Hlinka Gretzky Cup and the 2020 World Juniors.
Derungs is attempting to join them for his first World Juniors in 2021. If he makes the team, Derungs could harness his creativity in a compressed tournament schedule and showcase himself well on a team that could look to him to produce offense.
Second Chance at the Draft
Derungs will be eligible for the NHL Draft for the second time in 2021, after being passed over the first time around in 2020. If he is put in important spots for a smaller hockey nation like Switzerland pitted against the world powers, he could make a case to persuade some NHL organizations to put him on their board for the coming draft.
Dobber Prospects describes Derungs as a "crafty forward who loves to create in the offensive zone. A balanced passer and shooter who sometimes tries to do too much with the puck but has the skill to pull off some surprising stuff," while projecting him as a potential middle-six forward in the NHL.
This year's World Juniors carry heightened importance for fellow 2021 NHL Draft eligible players given the ever-worsening difficulty that junior hockey in North America and many leagues across the globe are having in trying to play some version of a 2020-21 season amid the pandemic.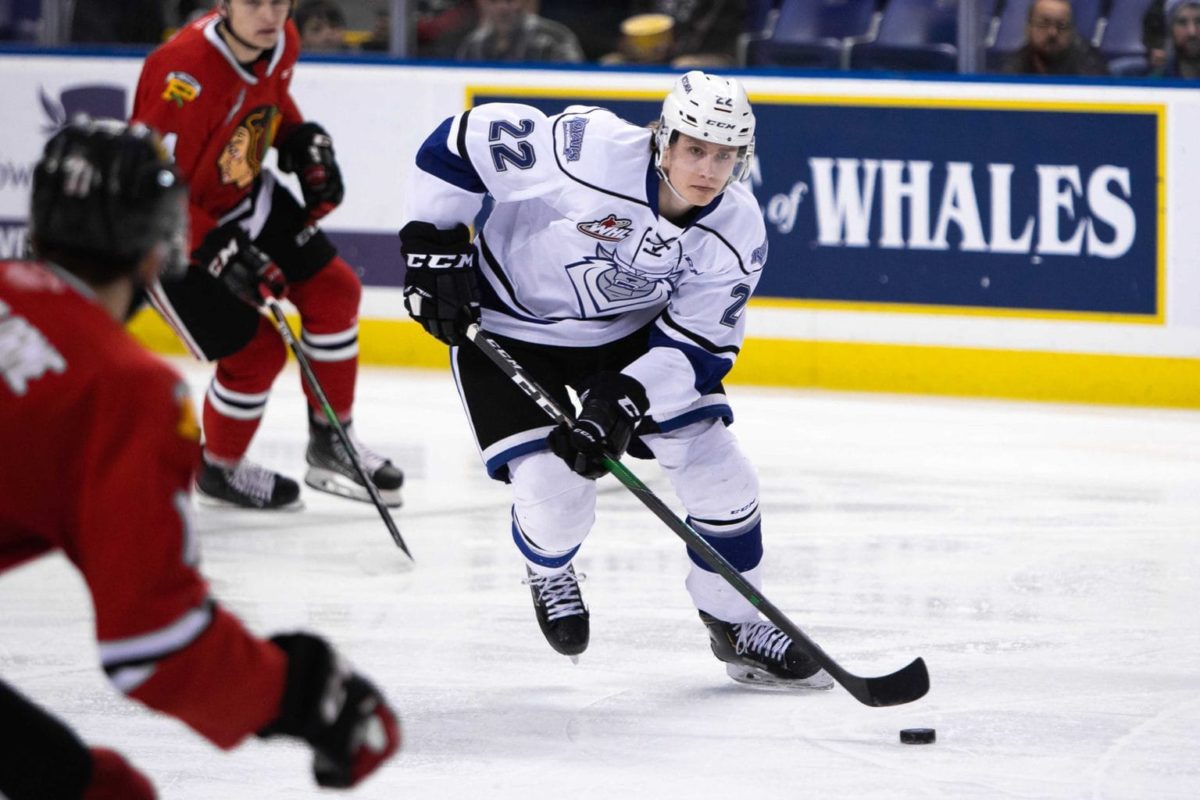 As it pertains to the WHL, the 2020 WHL Cup was recently cancelled, but the league still intends to start their regular season on Jan. 8, 2021. Those hopes are not a certainty, however, so it remains possible that this could be the only chance for Derungs and his fellow draft-eligible players to showcase themselves in a meaningful way before the next draft.
Royals Import Crunch
When the World Juniors are in the rear-view mirror, Derungs will hopefully have his second season with the Royals to look forward to. Even if the season goes ahead, however, there will be other factors that need to be resolved to make this happen.
Currently, the Royals still carry both of their import players from 2019-20 in Derungs and Danish winger Phillip Schultz, plus 17-year old winger Marcus Almquist who was selected in the 2020 CHL Import Draft. The WHL permits two import players per club, meaning that under normal circumstances, one of the three would not wind up in Victoria for the season.
A centreman, Schultz has played the past two seasons (2018-20) in Victoria, registering 35 goals and 62 points in 106 games while also representing Denmark at the 2018 and 2019 World Juniors. He was named the Royals' captain early last season after the team played without a captain in 2018-19. The team's previous captain was former 50-goal and 100-point scorer Matthew Phillips turned professional with the Calgary Flames organization that season.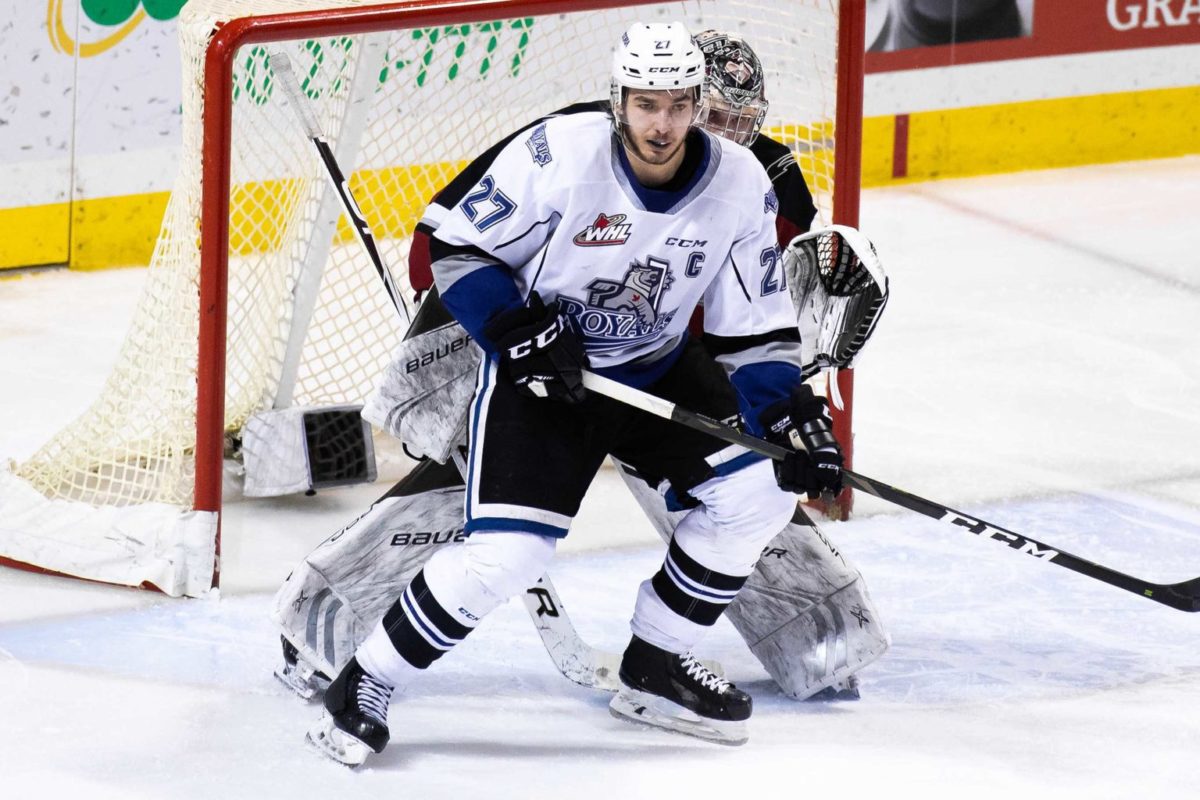 The draft-eligible Almquist is from Rodovre, Denmark, the same hometown and youth system as Schultz. Almquist is eligible for the 2021 NHL Draft and has played six games on loan for the Rodovre Mighty Bulls in Denmark's Metal Ligaen this season with Schultz, where he has notched three goals and four points.
Of course, this season is far from normal circumstances. There are legitimate questions surrounding the ability of import players to make their way to their WHL clubs due to pandemic travel restrictions even if a season takes place, which could lead this season to be played without import players. All those questions are without an answer for now, as are so many things right now, but they are pieces of the massive puzzle that will need to be pieced together.
Timetable
World Junior teams are typically required to lock in their final rosters the day before the tournament begins, but that procedure will likely change this time around. 
"The IIHF has ruled that a team must be together for one week before arriving in Edmonton for the WJC on Dec. 13, and each member of the 40-person traveling party must have three negative tests for the coronavirus," wrote Adam Kimelman for NHL.com. "Once arriving in Edmonton, all players and staff members will be in quarantine for five days in their hotel rooms and tested daily."
Kimelman also went on to note that any player who tests positive for COVID-19 after Nov. 29 – from here on out – would be disqualified from the tournament.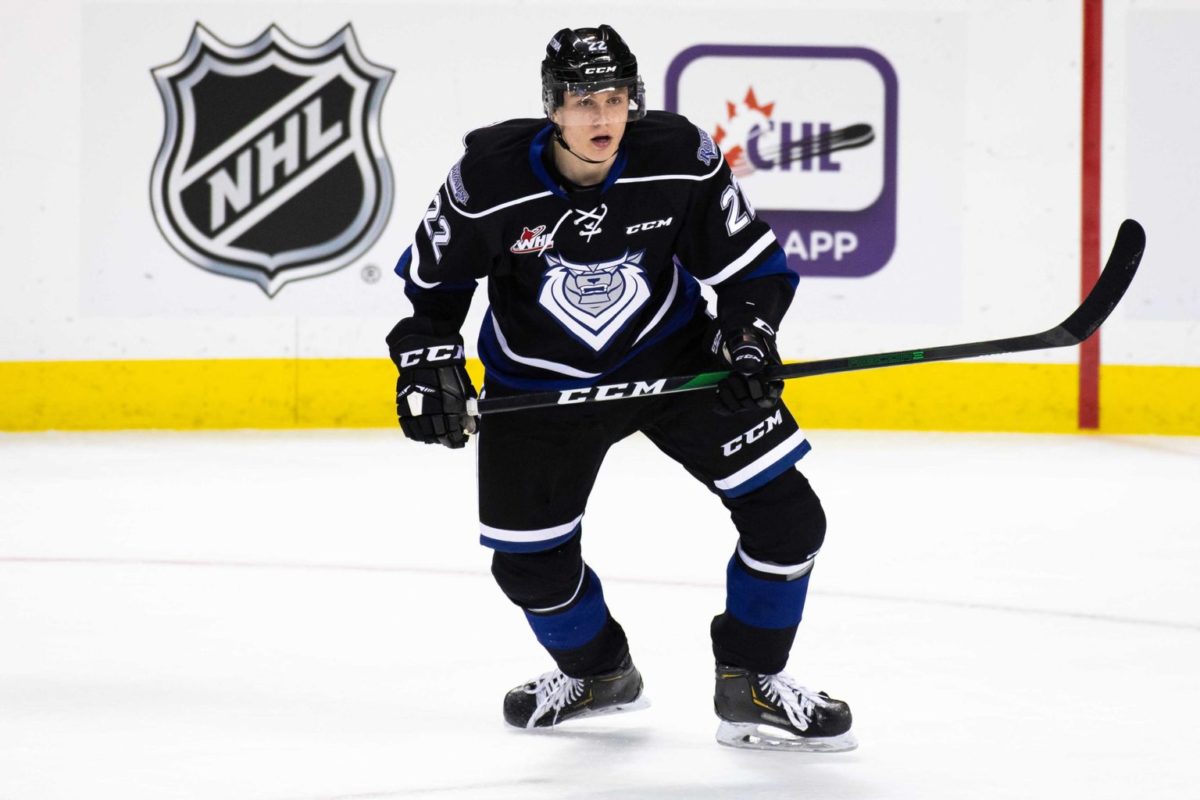 What this means for Switzerland, is their final roster will likely be named by the end of selection camp on Dec. 12 before they depart for Edmonton. An extra two skater positions will also be permitted in 2021, increasing roster sizes to 25.
Switzerland opens their tournament with a Christmas Day tilt against Slovakia. All games during the 2021 World Juniors will take place in Edmonton at Rogers Place.
The Swiss played in the 2019 bronze medal game in Vancouver, BC, falling to Finland, and have lost in the quarterfinals three times since 2017. Prior to that, they staved off relegation in 2015 and 2016. The nation's lone medal at the World Juniors to date was a bronze in 1998 in Finland.
---
---