Heading into this series, the Washington Capitals were considered somewhat of an underdog, given the Tampa Bay Lightning have been considered a Cup favorite this season thanks to a deep team and top offensive arsenal consisting of Steven Stamkos and Nikita Kucherov. However, the Capitals have stunned critics so far with a commanding 2-0 series lead.
"We're excited to be here," defenseman Matt Niskanen said. "We're excited about what we accomplished. But we're also excited about the opportunity ahead. I think that so far, we're really taking advantage. We're excited to play and know what's at stake, and we're going for it."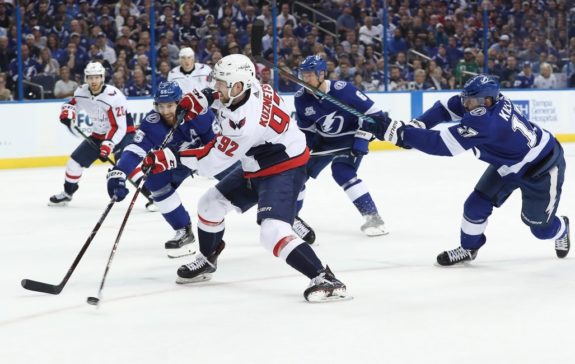 Washington's offense has been the key for the team so far, especially with players up and down the lineup contributing, defensemen doing whatever it takes to win and Braden Holtby standing his ground.
As the Capitals head back to Washington for Game 3 Tuesday, they look to not only keep the momentum going but to keep following their game plan and keep up the momentum and pressure.
Capitals Firing on All Cylinders
The Capitals have scored 10 goals in the first two games of this series, mainly thanks to Washington's top two centers. Kuznetsov has a goal and five points so far through this series, and Eller also has five points in the form of two goals and three helpers. Eller has been tremendous since filling in for an injured Nicklas Backstrom on the second line.
In addition, Ovechkin has also been fundamental, racking up two goals and four points so far and being a driving force for the Capitals on the wing. He is able to battle for the puck and race for it and makes himself a dangerous presence in the offensive zone, able to strip defenders of the puck and run with it.
"He's having fun. He's producing. He's all in," head coach Barry Trotz said. "We asked our group, if you're going to have success, you have to have all-in contribution, and he has. I think he's enjoying the run, the playoffs maybe for the first time in a long time. He's the face of the franchise."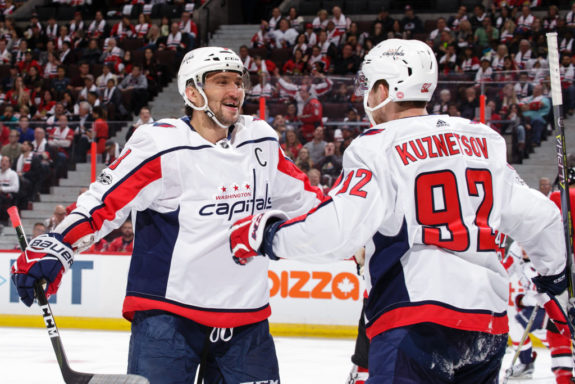 Not only have top players been producing, but the bottom-6 has also made a statement thus far. Brett Connolly has been a force, generating as many scoring chances as possible and driving to the net. He had points in both Game 1 and Game 2 and has been a huge asset to the third line that now features Andre Burakovsky and Chandler Stephenson.
Since coming back, Burakovsky's been shaking the rust off after coming back from a week-to-week injury that held him out for a majority of the first round and the second round but has been good at creating scoring chances while also finding some opportunities around the net. Stephenson has been huge at both ends of the rink, his 200-foot game bailing the Capitals out at one end and making them a threat at the other.
Capitals' Mentality Lifting the Team
Washington will look to keep the momentum going and shut down Tampa Bay when they return to Capital One Tuesday, knowing well the situation they are in and how the series is by no means out of reach; there is still plenty of hockey left to be played, as seen when the Capitals were trailing Columbus and in a stalemate with Pittsburgh early on.
"Anything can happen. It can swing fast," Niskanen said.
Winger Jakub Vrana agreed, saying it doesn't matter what position your team is in heading into the next game, because momentum can shift at any point in time.
"You can't really look if you're down 2-0 or if you lead 2-0. Every game is a new game," Vrana said. "Every team comes prepared for that game. So we're leading now, but it's not over yet. We still have lots of work to do. Next game is very important."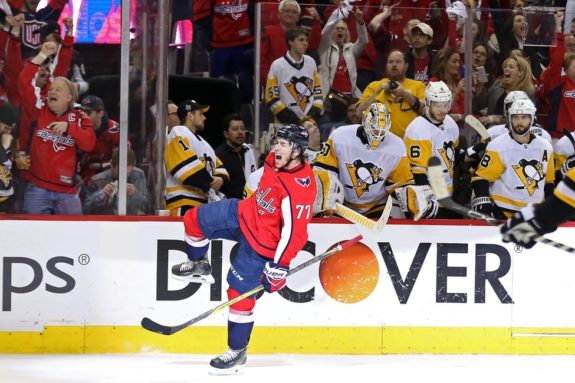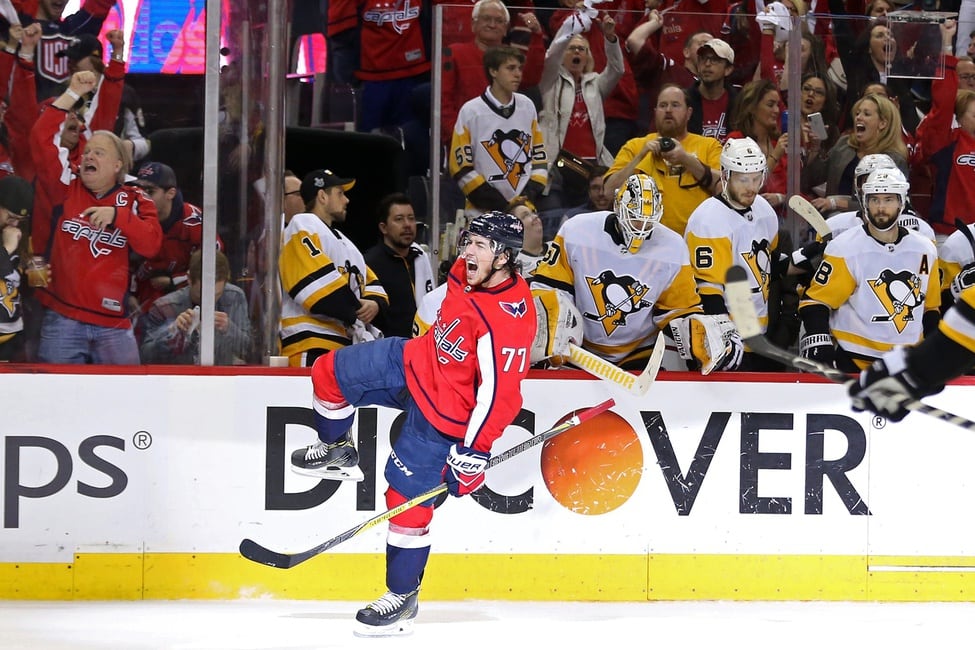 While defenseman John Carlson thinks that the Capitals teams of the past were also strong heading into the postseason, there is a different feel with this group given not only the youth and players stepping up but the team's mindset as well.
"I like our mentality throughout games and throughout series. Kind of a little more laid back and a little less harsh on ourselves than, I think, in years past," Carlson said. "That's kind of allowed us to hit the reset button when we need to, change the momentum of a game or just not playing up to our standards and find a way to get a little bit better. That's on the leadership and this group to rally everyone around. But overall, I'd say it's a little bit more laid back, and we're having a lot of fun right now."
Heading into Game 3, Niskanen knows big plays and goals will get them far, but preached that working on the little things and making sacrifices, while also playing in the moment should help them continue to push for success Tuesday.
"We're off to a heck of a start, but we've got to take care of business at home here," Niskanen said. "It's all about Game 3. If they win one or two here, boy, the momentum switches big time, so we've got to take care of business."
Sammi Silber covers the Capitals beat for The Hockey Writers and is an NHL contributor with Sporting News. She has also contributed to USA TODAY College, Huffington Post, FanSided and the Nation Network. Silber has written four books and recently worked on graphics for the film, The California Golden Seals Movie.