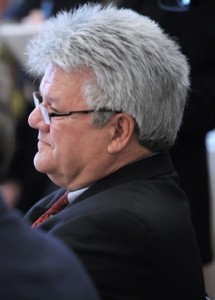 History will be kind to me, for I intend to write it — Winston Churchill
With the historic Dodger Stadium game between the Los Angeles Kings and Anaheim Ducks on this week's docket, that subject we all dozed through during high school naturally comes to the forefront: history. This time, instead of merely dismissing it as what Billy Crystal in When Harry Met Sally termed "a fleeting thought that drifts in and out of the transom of your mind," it's time to really pay attention, perhaps even enough to learn from. This is hockey, not the Crimean War.
Now that we've settled that, this piece will take a quick look at events which transpired between January 20th and 26th in Los Angeles Kings history. For a franchise that has been around since 1967, there's quite a bit to sift through, so we'll pick one tasty tidbit for each day.
[Keep Barry's Tickets in mind for the upcoming Stadium Series at Dodger Stadium]
January 20th: One of the biggest trades in franchise history
It's true, the Kings haven't exactly killed it with respect to trading. After all, this is a franchise that dealt away nine first round picks during their first twelve seasons. That being said, January 20th, 1990 saw one of the biggest deals go down in team history, as the Kings traded Bernie Nicholls to the New York Rangers. Less than two seasons removed from a 70 goal, 150 point season, the Kings sent the 29-year old Nicholls to the Rangers for Tomas Sandstrom and Tony Granato.
Nicholls was never quite the same afterwards, although he managed to last another ten years in the NHL. Tomas Sandstrom played 235 games for Los Angeles, scoring 117 goals and 254 points. Tony Granato had three 30+ goal seasons during six years in Los Angeles. With both Sandtrom and Granato in tow, the Kings ascended to the first Stanley Cup finals in team history in 1993.
January 21st: The Great One further cement his greatness
On January 21, 1989, Wayne Gretzky scored a goal and dished out three assists in a 5-4 loss to the Hartford Whalers. The four points pushed Gretzky past Marcel Dionne into second on the NHL's all-time points list.
Take a quick peak at Gretzky, Sandstrom and Granato teaming up on a game-winning goal back in the day:
January 22nd: Speaking of Dionne …
Marcel Dionne became the first Los Angeles Kings player in team history to record five assists in a single game on January 22nd, 1976. Mike Murphy scored four times as the Kings defeated the Toronto Maple Leafs, 6-3. In typically modest fashion, Dionne said after the game, "The five assists made me happy, but I'm happier we won."
Dionne went on to play eleven more years in Los Angeles, shattering almost all the team's offensive team records at the time.
January 23rd: The Kings obtain a DNA strand of the 1993 Finals appearance
On this date in 1989, center Steve Kaspar was acquired from the Boston Bruins for Bobby Carpenter. By himself, Steve Kaspar didn't do all that much in L.A., playing 2 1/2 seasons and notching 97 points in 173 games. However, he was a key piece of a 1991 three-team deal that featured defenseman Steve Duchesne (and a fourth round pick), ultimately netting them veteran right winger Jarri Kurri.
Kurri's prolific scoring days were mostly behind him, but he still managed to average 27 goals and 75 points in three full seasons with Los Angeles, as well as playing for the Stanley Cup in 1993.
January 24th: A 'high school coach' achieves a milestone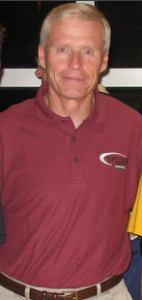 The choice of Andy Murray as head coach in 1999 (replacing Larry Robinson) raised eyebrows throughout the league, as his most recent previous gig was as head coach for the Shattuck-St. Mary's School. Despite a few initial snickers, Murray had a successful run with the Kings, and on this date earned his 100th victory, a 4-1 triumph over the Minnesota Wild.
Murray went on to a 215-176-89 record with Los Angeles, setting the team record for most victories by one head coach. The team made the playoffs in each of his first three seasons, and defeated the heavily-favored Detroit Red Wings in a memorable opening-round series in 2001.
January 25th: Back to the future
The upcoming Stadium Series game between the Kings and visiting Ducks, even if still a few days away, has to be added to this list. If Doc Brown can drive a DeLorean into the future, we can place this upcoming event squarely into memorable Kings history.
Outdoor hockey in the desert in front of 50,000+ people in Dodger Stadium, with palm trees, field hockey, beach volleyball, rock stars and the USC Trojan Marching Band as key entertainment pieces. It can't get more surreal than that.
January 26th: A star is born
Maybe this isn't exactly Kings history per se, but on January 26, 1961, Wayne Gretzky was born. Despite being known more for his years with the Edmonton Oilers, Gretzky belongs in the discussion of greatest all-time Kings as well, having played eight seasons in Los Angeles and scoring 918 points in just 539 games.
Oh, and one more thing: his 1988 trade to Los Angeles rocked the hockey world to its very foundation. That nuclear blast of a deal alone earns the Great One this date on the proverbial calendar.