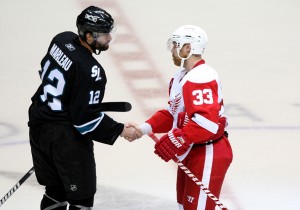 A new research paper from the Social Psychological & Personality Science arm of SAGE Publications suggests that hockey players receive more penalties when wearing black sweaters:
To examine the color-aggression link, the authors analyzed the last 25 seasons of NHL penalty-minute data (649 seasons from 30 teams collapsed across 52,098 games). When teams wore black jerseys, they were penalized more than when they did not (d = 1.19; Study 1). When teams switched to wearing colored jerseys at home games, they were penalized more than when they wore white jerseys at home games (d = 0.83; Study 2). Collectively, these quasi-experimental findings suggest that black jerseys are associated with more aggression and that white jerseys are associated with less. The authors discuss possible causes for these color-aggression effects.
I can't immediately recall (beyond the San Jose Sharks) which teams wear dominantly black uniforms at home or as thirds. But if my memories of the 2005 and 2006 Western Conference Quarterfinals serve me correctly, the Nashville Predators had a tough time with the rough-and-tumble style of the Sharks, even when the Good Guys' lineup boasted players like Paul Kariya and Peter Forsberg.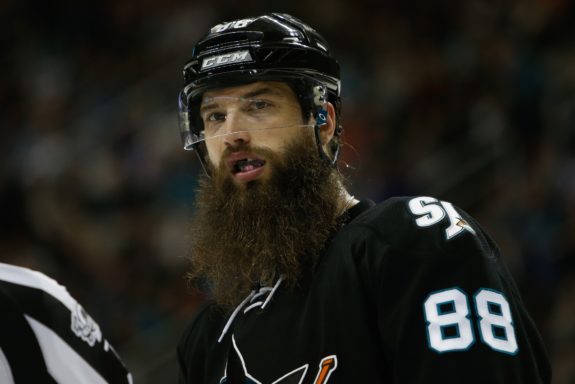 Of course, this — like any other bit of social science research — should be taken with a grain of salt. Correlation does not mean causation, and in the case of the post-lockout Predators, they have always been a small, fast team running up against larger bodies. Still, the whole thing is worth your time — if you want to cough up $25.00.
Stick tap: Christopher Shea
Update
How could I forget the Pittsburgh Penguins' Matt Cooke?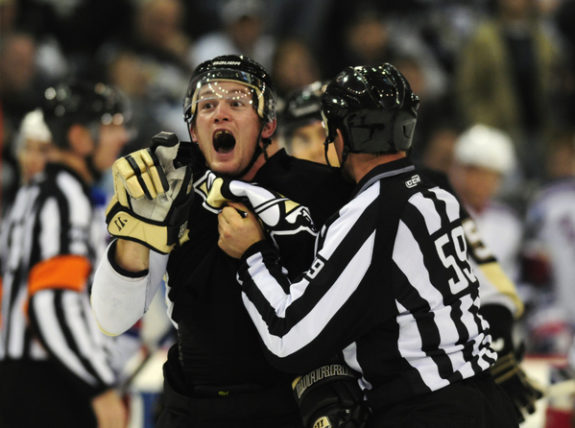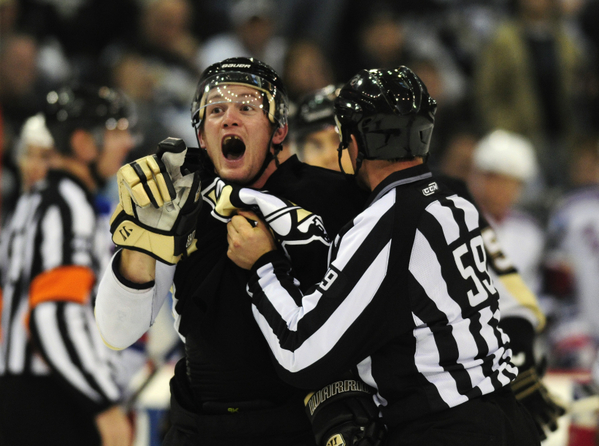 Also, the Boston Bruins wear black at home — they spent the sixth least amount of time on the penalty kill during the 2010-2011 season, while the Tampa Bay Lightning spent the sixth most. The Vancouver Canucks topped the list, but they haven't worn black sweaters since the late 1990s. Go figure.
Clearly I have a Western Conference bias!
Update 2
Maybe I should call it a Central Division bias — as commenter "Dean" notes below, "4/5 teams in the Pacific wear black jerseys at home (Dallas, LA, Anaheim, San Jose). Elsewhere in the west, Chicago has worn black as a 3rd jersey. In the east, you have Boston, Pittsburgh, Tampa Bay, Philly, Ottawa, and Carolina that wear black as a home or 3rd jersey." Thanks for reading, Dean.