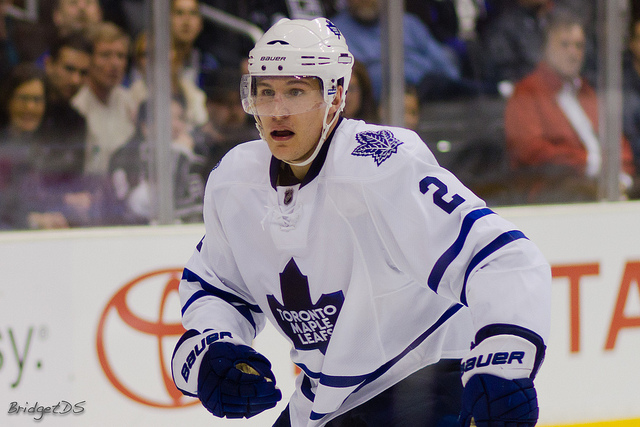 On Saturday evening, Philadelphia Flyers' general manager Paul Holmgren made a huge splash in the hockey world by acquiring Luke Schenn from the Toronto Maple Leafs. In return for Schenn, the Flyers sent winger James van Riemsdyk to Ontario's capital.
Both players were considered to have "worn out their welcome" with their respective former teams, and both Schenn and van Riemsdyk were in need of a fresh start. The 6'3″, 200 pound van Riemsdyk was the Flyers' second overall pick in the 2007 NHL Entry Draft, however, he only showed glimpses of star potential over his last couple of seasons in Philadelphia.
Brian Burke, the president and general manager of the Maple Leafs, was very excited about bringing in a large, top-six forward to his team. Though van Riemsdyk is without a doubt a potential star, it seems that lost among all of the media is a focus on exactly what the Flyers' are bringing into their everyday lineup.
A native of Saskatoon, Saskatchewan, Schenn was the fifth overall selection of the Maple Leafs in 2008. He was highly touted coming out of major junior with the Kelowna Rockets, and was very reliable over his first two seasons with Toronto.
Putting up points has never been a strength of Schenn's, so Flyers fans should not be anticipating any type of playmaker coming on to their blueline. However, Schenn can be counted on to shut down opposing team's top threats, and will be expected to do just that in his new home.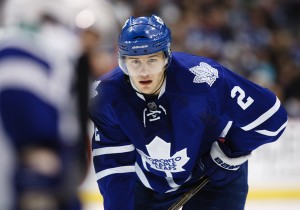 "It's obviously a little bit weird to not be a part of the Leafs organization anymore, but it's exciting to be part of a great franchise like Philadelphia," he said in a National Post article. "It's weird how everything works out. It should be awesome playing in Philadelphia and having a chance to win there."
Towards the end of this past season, Schenn's time in Toronto was quickly becoming one that was not always enjoyable for the 22-year-old defenseman. Boos were raining down on him from the highest points of the Air Canada Centre, the home of the Leafs, and rumors began to re-circulate that a possible trade was coming.
Trade winds had made some noise during the 2010-2011 season, and most of them involved Schenn being reunited with his younger brother, Brayden, in the City of Brotherly Love. Fittingly enough, that's exactly what happened on Saturday.
"I talked to Paul Holmgren, the Flyers' GM, and he said he's making his annual call to a Schenn brother for a trade," Luke said. "He was joking … that he has to call once a year at this time of year. Hopefully it stops now for a bit."
When asked about his experiences in Toronto, the oldest Schenn brother said, "I had a great time there — a good four years in Toronto. I had a great opportunity there. The Leafs did a lot for me. I was lucky to play there. Obviously, it's time to move on now. If there's one place you can get traded to it's obviously real exciting to play with your brother. You can't ask for much more than that," he said.
Though there are many fans in Toronto who will be quick to criticize Luke Schenn's play in the blue and white, it should be noted that he was one of their better defensemen for quite a while.
Alongside his defensive play, Schenn also brings an intense, physical aspect to each game, as you can see in his fight with Gregory Campbell of the Boston Bruins. While Schenn isn't a player who drops the mitts on a regular basis, he isn't shy about standing up for his teammates. He's also capable of dishing out some tremendous hits, which his 6'2, 230 pound frame makes a whole lot easier to do.
Schenn was once viewed as future captain material for the Maple Leafs, but he is now being given the opportunity to win the Stanley Cup with Philadelphia.  The Flyers have been one of the league's top forces over the past few seasons, and are very close to taking home the most coveted prize in hockey.
For Schenn, who is under contract through the 2015-2016 season, the first few months of the upcoming season will be crucial in terms of establishing himself among the league's top defensive defensemen. He's no replacement for Chris Pronger, whose future in hockey is very much uncertain, but Schenn could be the final piece of the puzzle that Holmgren has been looking for in Philadelphia.
The Schenn for van Riemsdyk deal was simply put, a good old-fashioned hockey trade. One man from each team, with both sides feeling they've improved their hockey club. Only time will tell who the winner is, but at the moment, both teams should be feeling pretty content with their latest additions.
________________________________________________
Follow me on Twitter: @DavidOConnor95    "Like" my page on Facebook: David O'Connor