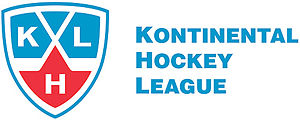 With the National Hockey League free agent market set to open in the coming days, owners and general managers on the other side of the globe are patiently waiting. Many NHL stars are rumored to be returning to their motherland and the Kontinental Hockey League. Former league MVP Alexander Radulov and former Washington Capitals center Alexander Semin have been linked to Russian clubs ahead of next season.
Radulov no longer belongs to the Nashville Predators. The team decided not to extend his time in Tennessee after fulfilling his rookie contract with a shortened stint in the NHL after his season with Salavat Yulaev finished in Russia. Salavat then sold his rights to CSKA Moscow setting off speculation that the winger will return to the Russian capital. CSKA, eliminated in the first round of last season's playoffs, recently received large amounts of money from its owners, Rosneft, a Russian oil company. With the cash, the team hopes to build a juggernaut, targeting Radulov's brother Igor along with other standouts from around the league.
Semin's return to the KHL might just be Russian homers hoping for the superstar's homecoming. SKA St. Petersburg, one of the wealthiest and most talented teams in the league has been rumored to be drawing up a contract to offer the former Capital, however several NHL teams are also said to be in the mix.
It is believed that Avtomobilist, from Yekaterinburg, plans to offer the aging Alexi Yashin a contract. Yahin began his career 22 years ago in Yekaterinburg. He spent last season with CSKA Moscow, which was eliminated in the first round of the playoffs. Avtomobilist had struggled to pay its debts in recent years, but the team has money to spend now and plans to add Yashin along with others in hopes of building a contender.
In one of the more dramatic changes of heart, Barys Astana let go of Canadien defenseman Kevin Dallman. Dallman was recently granted citizenship in Kazakhstan so he would be eligible to play for the national team. However, a recent report that his wife was unhappy with the negative way she had been treated by the team and as a foreigner in the country, might have led to his release.