This article was originally published in October, 2014.
What ever happened to Wojtek Wolski?
Wotjek Wolski, Budding Star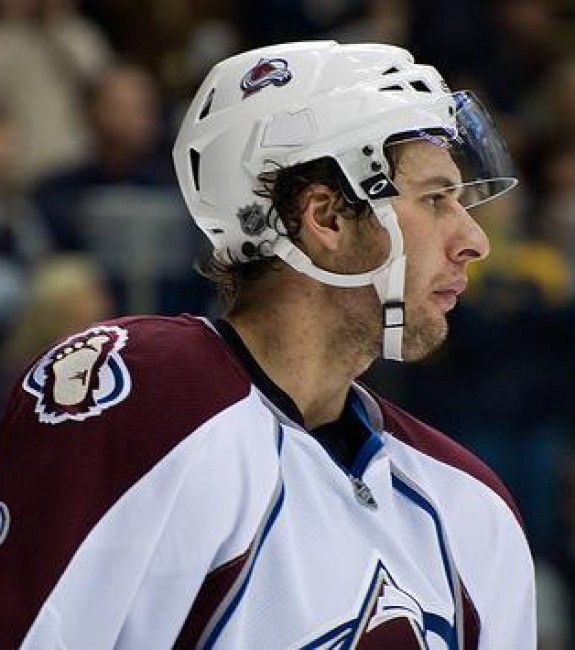 Wolski was born in Zabrze, Poland in 1986 and is now 28 years old.
Wojtek began his career in the Ontario Hockey League with the now relocated Brampton Battalion. It was in Brampton where Wolski established himself as one of the most skilled, and highly anticipated players developing in the Canadian Hockey League. Wolski played a total of 253 games with the Battalion, scoring 130 goals and 328 career points, 128 of which came in his final season in which he played just 56 games.
Wolski's play was so impressive, that in 2003, he was chosen for the OHL's Top Prospect Award. Following his final season in the OHL, Wolski also received the William Hanley Trophy, for most gentlemanly player, as well as the Red Tilson Trophy, awarded to the league's most outstanding player.
Having been selected in the first round, 21st overall by the Colorado Avalanche in the 2004 NHL Entry Draft, the future was looking extremely bright for Wolski, who carried his success in Junior hockey over into his rookie season in the NHL.
Wotjek Wolski's NHL Inconsistency
Wolski's rookie season was one of the best of his career, which says a lot about his time in the NHL.
In his first full season with the Colorado Avalnche, Wolski scored 22 goals and 50 points, placing eighth in the Calder Trophy race. At 6 foot 3 and 215 pounds, it appeared that the powerful Polish native would quickly become one of the most dangerous players in the NHL both offensively and defensively.
Wolski most often put his immense skills on display in the shoot-out, where he scored 25 goals and was successful in 43.1% of his opportunities.
However, Wolski, with all of his skill and ability, was unable to make significant improvements on his rookie season point total.
Hampered by injuries and inconsistency, Wolski's play continued to deteriorate with the Avalanche, who ended up trading him to the Phoenix Coyotes during the 2009-10 season. After his arrival in Arizona, Wolski finished the season by netting 18 points in 18 games, with many in the hockey world, myself included, thinking that Wolski had found his second wind with the Coyotes.
Yet after yet another slow, inconsistent start with the Coyotes in 2010, the then 24 year old was dealt once again, this time to the New York Rangers. It was more of the same for Wolski in New York, who carried the aura of a budding NHL star, yet was unable to live up to the hype, as Wolski was once again on the move, this time after a mere 46 games and 22 points with the Rangers.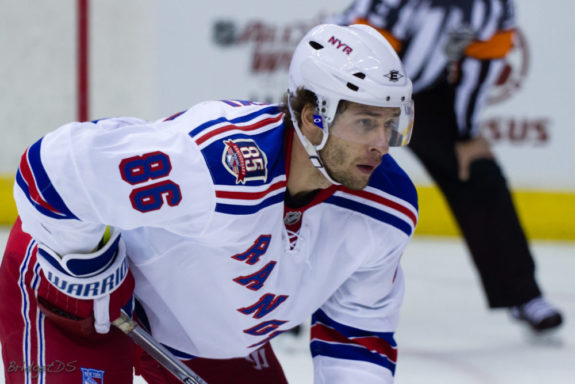 This is when Wolski's future in the NHL had begun to look extremely bleak. Wojtek had been delt to the Florida Panthers, where he played 22 games. Having reached the playoffs, the Panthers chose to play Wolski in only two of the teams seven postseason games, before deciding not to re-sign Wolski at the end of the season. Wojtek did manage to land a one-year contract with the Washington Capitals, but it was short lived, as after a brief 27 game stint, he was done in the NHL.
Wolski, who had the potential to be an elite player in the NHL, fell victim to a flurry of minor injuries and the inability to play to his potential on a consistent basis. Having played for five different teams over parts of an eight year career, it was time for Wojtek to move on.
Will Wolski Return?
Since his decision to sign in the KHL with Nizhny Novgorod Torpedo, Wolski has enjoyed renewed success. In his first season, Wojtek posted 19 goals and 19 assists for 38 points in 54 games, a return to the success he enjoyed in the CHL as well as early in his NHL career. Yet this season, Wolski looks to have finally begun to play to his true potential. With 17 games played in the KHL season, Wolski has scored an impressive 13 goals and 20 points, helping his team to a current tenth place standing in the 28 team league.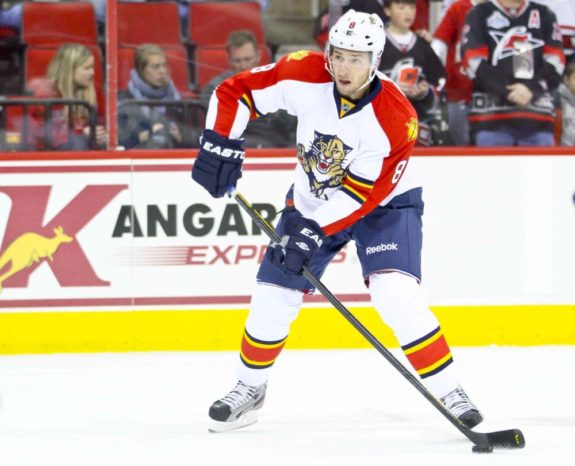 Is it a stretch to think that an NHL team will offer Wolski a contract to once again play in North America? There would certainly be a significant amount of interest in the now 28 year old, as NHL teams are always searching for lucrative, highly skilled power forwards. Yet on the other hand, there is the strong possibility that Wolski will choose to remain in the KHL. As we have seen with other European players, such as Ilya Kovalchuk, a return home means a return to family, friends, and to the comfort of the lifestyle to which you are most familiar with. Although Wolski is from Poland, not Russia, he seems to have become comfortable playing in Europe, a state of mind which he likely lacked while in the NHL, a culture change which has brought him success on the ice. Whatever the case may be, it is a great sight to see the once highly touted Wolski finally having consistent success in the KHL.