For the Tampa Bay Lightning, the start to the 2017-18 season has, arguably, been the best case scenario. The team picked up right where they left off at the end of last season, and, in many regards, look even better than the team that almost snuck into the playoffs. Through their first 10 games, the Lightning set a franchise record by earning 17 of a possible 20 points. After a 2016-17 season filled with injuries, drama, and missed opportunities, it has been a relief to see the team back on the ice and functioning at full strength. While this fantastic start won't last forever, it's still the kind of play that is normally reserved for the end of the season by the Lightning, not the beginning.
Lightning Scoring Potential
Before Steven Stamkos was injured last season, the Lightning's top line of Stamkos, Nikita Kucherov, and Vladislav Namestnikov was a dominating force at both even strength and on the power play. Hoping to find that magic again, Jon Cooper reintroduced this line and has reaped the rewards. Both Stamkos and Kucherov started the year on 10-game point streaks, with Namestnikov scoring in nine of 10 games.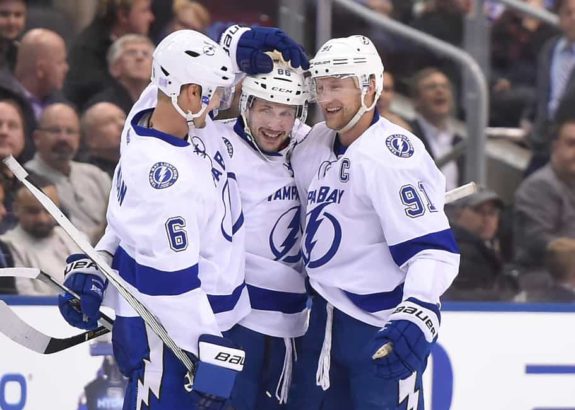 One surprise is how the Lightning's first line has come to dominate play. Typically, it is Stamkos scoring the bulk of the Lightning's goals, but, this season, he has taken the role of playmaker, finding new and unique ways to get the puck to Kucherov, who has somehow improved upon his goal-scoring showcase from the end of the 2016-17 season. So far, Kucherov has scored 11 goals in 10 games, including a seven-game goal streak to start the season. Stamkos, on the other hand, has scored 20 points in the same timespan, with 17 of those points coming from assists. While these impressive numbers will inevitably slow down, it's still the kind of play fans expected from the Lightning's top line.
Offseason Acquisitions Paying Off
It was clear this offseason that Steve Yzerman wanted to cause a limited but needed roster shake-up to improve a stagnating Lightning roster. In order to do so, Yzerman signed Dan Girardi and Chris Kunitz to short-term deals and traded Jonathan Drouin for Mikhail Sergachev. For the most part, these moves were met with skepticism, as both Girardi and Kunitz were seen as well past their prime and trading Drouin for any player seemed like a loss in the short term. So far, though, these new players have helped stabilize a Lightning roster that was anything but stable in 2016.
Veteran Presence
To begin, both Girardi and Kunitz have found success playing in a more limited role than with their prior teams. By limiting their time on the ice, it has allowed these often-injured veterans to focus on what they do best. For Kunitz, this means annoying the opponents in a fourth line role with Ryan Callahan, where, for Girardi, it is blocking shots on the bottom pairing with Brayden Coburn.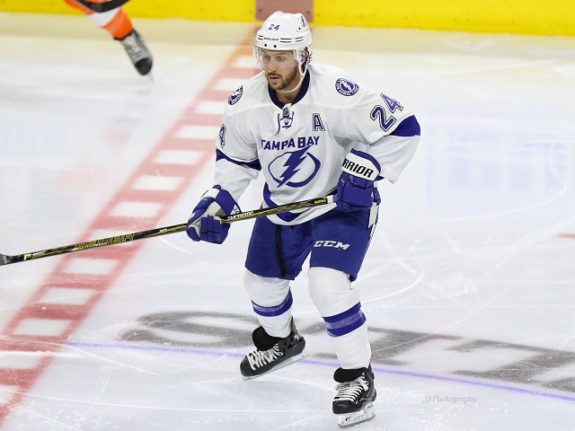 While neither player will show up on the score sheet very often, they are both contributing in ways that Lightning desperately needed. They are making those plays necessary to keep the puck out of the net, whether it be blocking shots or playing a puck hard along the boards. Both veterans also play an important role on the Lightning's penalty kill, which ranks 11th overall in the league. While signing these players may have seemed questionable in July, they have paid dividends to start the season.
'Serg'ing Onto the Roster
When the season started, it was clear that Mikhail Sergachev was on a tryout with the Lightning. He had essentially 10 games to either find a role with the team or be sent back to juniors for one more year until he could play in the AHL. While the Lightning had no reason to rush Sergachev, it was also evident that he had more to gain by staying with the Lightning than to be sent back to juniors.
The start to Sergachev's professional career has been a dream come true for the Lightning organization. The 19-year-old defender leads all defensemen with four goals, and he has five assists bringing his point total to nine in ten games. While at times he has looked like a lost rookie on the ice, he also makes a lot of smart plays in the limited role he has been provided. It doesn't hurt that the Lightning have paired Sergachev with Anton Stralman for the majority of his playtime so far, as Stralman is arguably the Lightning's best defensive defenseman and can help cover for the rookie.
The Lightning want to give Sergachev every opportunity to succeed, and this mindset has allowed him to quickly find a role with the team. Even with limited ice time, you can see that Sergachev is brimming with confidence. By giving him an ideal situation to grow into, and a great mentor in Stralman, the Lightning may have developed a special player a far sooner than expected.
Shutting Down the Net
Speaking of young players brimming with confidence, Andrei Vasilevskiy has gone from questionable starter to true number-one goaltender in the course of about two weeks. After giving up three or more goals in his first three starts this season, Vasilevskiy has closed the door on opponent scoring, giving up one goal or fewer in four of his last five games. Currently, Vasilevskiy sits at the top of the league in wins (8) and has a .936 save percentage to his name.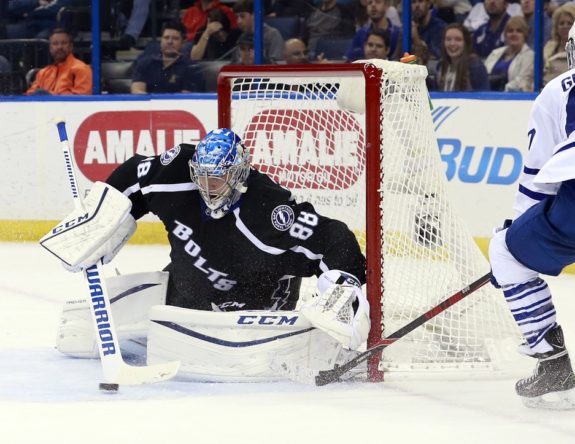 While these statistics can quickly change (to start off the year, Vasilevskiy was sporting around a .900 save percentage) this still is a positive start for Vasilevskiy's first full year in net. For all the goaltending drama surrounding Tampa Bay last season, this stretch of play has shown why the Lightning went with Vasilevskiy over Ben Bishop. In order for the Lightning to have continued success, they need Vasilevskiy to remain consistent in his play, like he has during this five-game stretch.
Long Way to the Top
The bad news for Lightning fans is that this incredible start to the new season is unlikely to continue. As with any team that starts strong, the Lightning will face the heavy hand of market correction at some point. The extent of this correction is always difficult to gauge, but there will always be losing streaks and injuries. Depending on the who and the when, depth stars like Tyler Johnson and Andrej Palat may need to be more heavily relied upon like in previous years.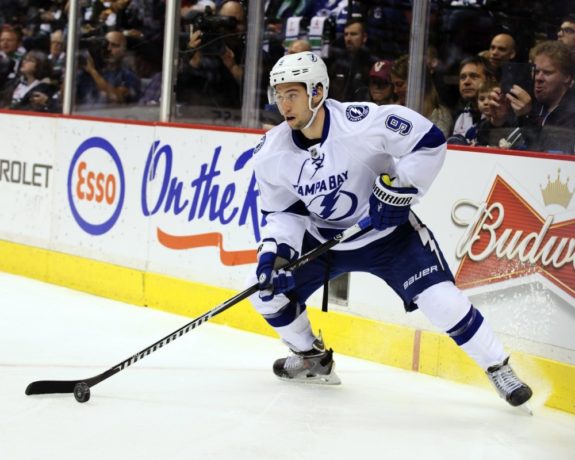 The real gauge for the Lightning isn't 10 games into the season, though, it will be in December when the team has traditionally struggled. If the Lightning can get out of 2017 with a positive record, they will be in a much better place to make the playoffs or win the Atlantic Division than over the last two seasons when they had poor showings in both November and December.
Enjoy the Good Times
For Lightning fans, though, the strong start is a welcome breath of fresh air after a rather stale and frustrating 2016-17. This team is back to being the fun, fast hockey that Tampa has become accustomed to. As long as this play continues, the team will find a way to have success, regardless of injury and other struggles. It may be a long season, but if the start is any indication, the Lightning will be competing for a playoff spot once again.