With the new season fast approaching, an important and exciting roster question was answered by the Tampa Bay Lightning. Mikhail Sergachev, the team's biggest offseason acquisition, has made the Lightning's starting roster for the 2017-18 season.
Mikhail Sergachev makes opening night roster for #tblightning. No surprise there. Earned it.

— Joe Smith (@TBTimes_JSmith) October 2, 2017
While there was an expectation that Sergachev could make the roster when the trade was made in June, there still was an out clause built in for the Lightning if he was unable to break into the team. If he plays less than 40 games with the Lightning this year, they would receive an additional second-round draft pick from the Canadiens. Given that Steve Yzerman tends to be shrewd with his assets, it seemed possible that he could send Sergachev back to Juniors in order to acquire that second round pick and maximize the return on Jonathan Drouin.
Sergachev Finding His Place
As of now, though, the Lightning have to feel excited about Sergachev. All pre-season he looked ready for the NHL, something rare for a 19-year old defender no matter their circumstance. For Sergachev, making the opening night roster gives him essentially a 10 game tryout to show the team that he is ready for primetime. If he regresses, then he can still be sent back to junior for one more year before he can join the Syracuse Crunch next season.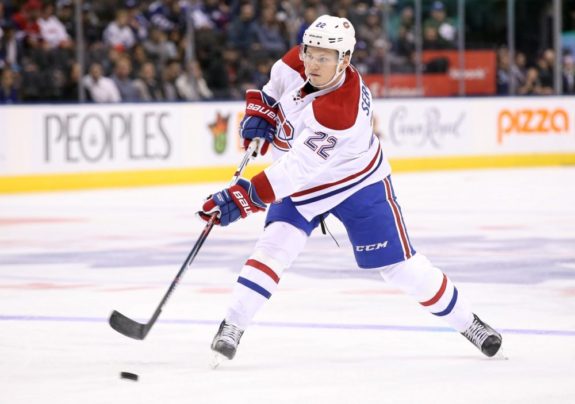 For some reason, though, that feels unlikely. Not only do they Lightning have a vested interest in Sergachev getting real ice time to aid in his development, they also have the personnel around to help carry a young defender through his struggles. Between Victor Hedman, Anton Stralman, Dan Girardi, and Braydon Coburn there's a wealth of knowledge for a smart and skilled player like Sergachev to glean from. Then you have young players like Slater Koekkoek and Jake Dotchin who are recent rookies that are going through a lot of the same growing pains as Sergachev.
Between these young guns and grizzled veterans, Sergachev has a solid support network that will help him work through those nights when he will inevitably struggle. Even the best defenders have off days, and as Hedman has said in the past, it can take 200 games before it all clicks for a defender. Sergachev is going to need time to catch up with the speed and physicality of the NHL, but he seems up for the challenge.
Finding The Perfect Partner
One of the biggest boons for Sergachev is his potential pairing with Stralman to start off the season. Stralman is the sort of defender who makes those around him better, and his calm play is exactly what a young player like Sergachev needs. If the Lightning remain healthy enough so Stralman can stay paired with Sergachev all year, it will do more for his development than any amount of time in Juniors could at this stage of his career.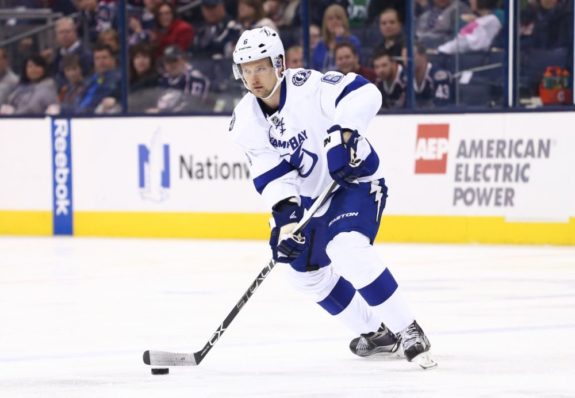 Even if the Lightning decide not to pair Sergachev with Stralman, they could still find him a veteran partner with Coburn on the team's third line. While Coburn is slowing down in recent years, he still is a solid and experienced defender who has played over 700 games in the NHL. There's a lot for Sergachev to learn from a veteran like Coburn, and he would be playing more sheltered minutes on the third pairing so it could help ease into the NHL.
Hoping for the Best
For now, though, it may be wise for Lightning fans to temper their expectations for Sergachev in the short-term. While he has incredible potential, he still is a 19-year old starting in the NHL. While things could go well, they could also go very poorly for Sergachev. If this were to happen, then Sergachev will likely be sent back to junior and all of this hype and potential will be for not for another year.
At the very least, by making the opening night roster, Sergachev will help to silence some of the criticism behind his acquisition in the off-season. If he is able to stick around and even make the Lightning a better team this season, it will certainly show why Yzerman was willing to pay the steep cost to bring him to Tampa.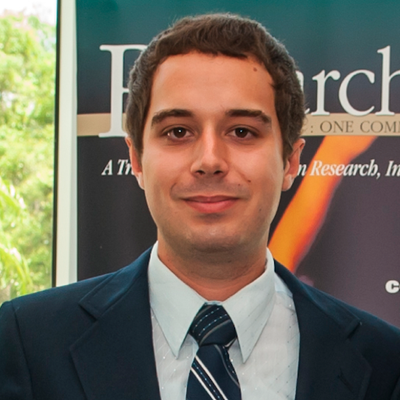 Eugene Helfrick is a Tampa Bay Lightning writer who is actually from Tampa Bay. He has written about the Lightning for six years, covering everything from their run to the 2015 Stanley Cup Final, to their crushing first-round exit in 2019, to their redemption in the bubble in 2020. While he is happy to talk about just about anything from cows to cars to video games, hockey will always remain one of his favorite pastimes.