This award was a little more of a toss up than people may have thought going into the season. But with Toronto Maple Leafs rookie Auston Matthews notching 69 points while playing all 82 games for his club. That included recording his first 40-goal season of his very young NHL career.
Your 2017 Calder Memorial Trophy winner, @AM34. #StandWitness pic.twitter.com/L8y5eKL3Gf

— Toronto Maple Leafs (@MapleLeafs) June 22, 2017
He led the Leafs in overall scoring and topped fellow rookie Patrik Laine by five points while playing nine more games than the Winnipeg Jets sniper.
Matthews averaged 0.84 points per game and helped the Leafs get back to the playoffs for the first time since 2012-13 and that heartbreaking Game 7 loss to the Boston Bruins. If that wasn't enough, he topped all rookies in game-winning goals with eight. Talk about being clutch.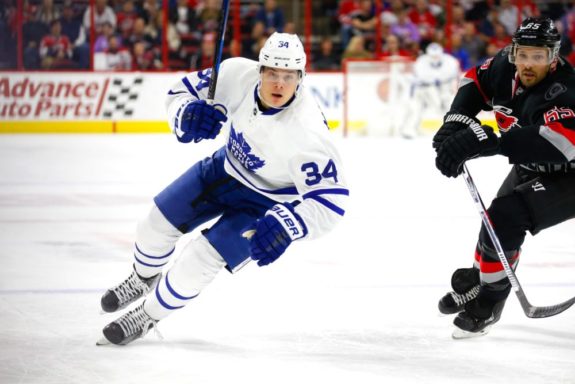 Matthews is the first Maple Leafs' rookie to win the award since Brit Selby won the Calder back in 1965-66. That season Selby notched 14 goals and 27 points in just 61 games for the Leafs.
Looking at the Runner-Ups
Matthews' win shouldn't take anything away from the season that both Laine and Columbus Blue Jackets' Zach Werenski had in their rookie campaigns.
Laine finished with 64 points (36 goals and 28 assists) in just 73 games for the Jets – good enough for second among NHL rookies and third within the Jets' organization. He finished with a 0.88 point-per-game average and the best shooting percentage among eligible rookies (17.6 percent). While Matthews led rookies with 21 power play points, Laine did have nine power play goals which tied him for first among first-year players.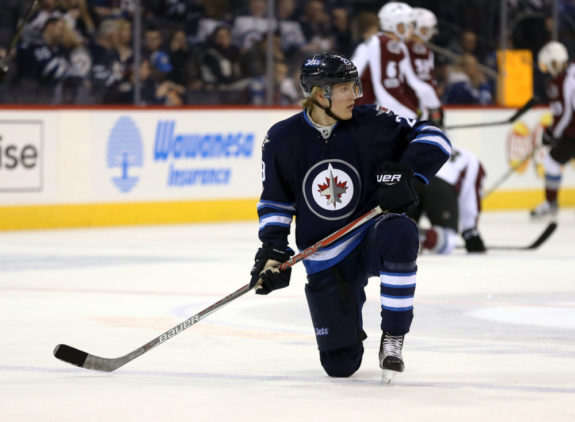 As for Werenski, the defenceman finished seventh among rookies in scoring with 47 points (11 goals and 36 assists) in 78 games for Columbus. He had the best plus-minus rating among the first-year players with a plus-17 rating and finished with 21 power play points. He finished 13th among NHL defensemen in points and was a staple on the Jackets' blue line. He played in all situations and was successful in winning over the praise of tough coach John Tortorella throughout the season.
Compared to 2016
Chicago Blackhawks import – Artemi Panarin – won the rookie of the year award in 2015-16 at the age of 24. He was the oldest player to win the award since Evgeni Nabokov won the trophy back in 2000-01 at the age of 25.
In his rookie season, playing alongside Patrick Kane, Panarin scored 30 goals and 77 points in 80 games for the Blackhawks. He had 24 power play points and seven game-winning goals.
While Matthews point total didn't quite reach that point this season, his 40 goals and eight game winners likely made him a standout among the three candidates in 2016-17.