When the Edmonton Oilers showed up on draft day in June 2007, they had six picks, three of which were first-rounders. In fact, they had three selections in the first 21 picks. It was a tremendous opportunity but in hindsight an opportunity missed.
The Oilers had just traded Ryan Smyth to the New York Islanders for Robert Nilsson, Ryan O'Marra and the 21st overall pick. The Oilers grabbed Riley Nash with that pick, but none of those three players made an impact on the team.
Only Nash still plays in the NHL, and it's worse when you consider the Oilers passed on Max Pacioretty, not once, but twice! Regardless, the Oilers grabbed some pieces in the following years, selecting Jordan Eberle in 2008, Magnus Paajarvi and Anton Lander in 2009 and followed that with Taylor Hall, Martin Marincin and Brandon Davidson in 2010.
Here's a breakdown of the Oilers' 2007 draft picks, what happened and where you can find them today.
| | | | | | | | | |
| --- | --- | --- | --- | --- | --- | --- | --- | --- |
| Pick | Round | Player | Pos | Amateur Club | GP | G | A | Pts |
| 6 | 1 | Sam Gagner | C | London (OHL) | 659 | 138 | 246 | 384 |
| 15 | 1 | Alex Plante | D | Calgary (WHL) | 10 | 0 | 2 | 2 |
| 21 | 1 | Riley Nash | C | Salmon Arm (BCHL) | 291 | 33 | 56 | 89 |
| 97 | 4 | Linus Omark | L | Lulea HF (SEL) | 79 | 8 | 24 | 32 |
| 127 | 5 | Milan Kytnar | C | Topolcany (SLV) | 1 | 0 | 0 | 0 |
| 157 | 6 | William Quist | W | Tingsryds (SWE) | 0 | 0 | 0 | 0 |
C Sam Gagner (6th Overall)
A year after making the Stanley Cup Finals, the Oilers bottomed out and were rewarded for a disastrous 2006-07 season with the sixth-overall pick. They selected Gagner, a linemate of first overall pick Patrick Kane (Chicago). Together, the duo formed arguably the most potent offensive punch in junior hockey posting a combined 263 points playing for the OHL London Knights in their draft year and both made their NHL club out of training camp as 18-year-olds.
Gagner was the centrepiece of the Oilers' youth movement while they tried to stay competitive. He quickly became a fan favorite, though the team had several holes. A lack of veteran presence in their top-six failed to insulate Gagner during his development which plateaued in Edmonton around the 40-point mark.
He was eventually traded to the Tampa Bay Lightning for Teddy Purcell and toiled in Arizona with the Coyotes and the Philadelphia Flyers. Gagner signed with the Columbus Blue Jackets as a free agent this summer and is one of the biggest bargains in the league with 33 points in 45 games while collecting $650,000.
D Alex Plante (15th overall)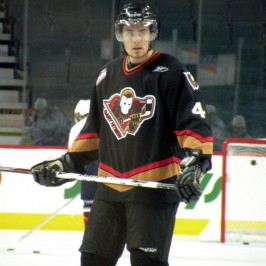 There was a lot of excitement when the Oilers snagged Plante with the 15th-overall pick. Many projected Plante to become a big top-four shutdown defenseman and a key piece in the Oilers' future.
At 6'5″, 230-pounds, Plante was on the WHL Calgary Hitmen's top pairing with Karl Alzner (5th, 2007). The pair dominated at times, but injuries eventually derailed Plante's development.
He never completed an entire year in the AHL without injury and played just ten games for the Oilers. He left after the 2012-13 season and spent the last four seasons overseas. Plante is currently a top-four defenseman playing for Anyang Halla of the Asia League.
C Riley Nash (21st overall)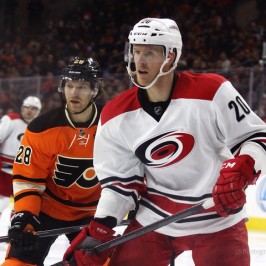 The 21st-overall pick was thrown in with that Ryan Smyth package, and the Oilers selected Nash. The Alberta-native was a star in the BCHL putting up 38 goals and 84 points in 55 games during his draft year.
He committed to college, while the Oilers were getting a future No.2-3, two-way center with an offensive upside. Depending on who's side of the story you listen to, the Oilers grew impatient waiting for Nash to turn pro or Nash didn't want to be buried behind Sam Gagner and Andrew Cogliano on the Oilers' depth chart.
Edmonton traded him to the Carolina Hurricanes and for a 2010 second-round pick which they used on defenseman Martin Marincin. Nash has since posted 87 points in 282 NHL games and is currently playing on the Boston Bruins' third line.
L Linus Omark (97th overall)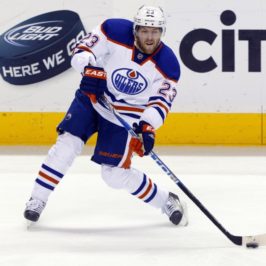 Omark became an internet sensation with his creative shootout attempts. Fans found Omark to be one of the most exciting players in the lineup, and when he touched the puck people took notice.
A prolific scorer in Sweden and the KHL, Omark made the jump to Edmonton in 2010-11 scoring 27 points in 51 games. Then came the divide, the Oilers wanted Omark to spend more time developing in the AHL but Omark wanted an NHL job.
Their differences became irreconcilable and Omark was traded to the Sabres in 2013-14. He's since been in the KHL where he leads Salavat Yulaev Ufa in scoring with 42 points in 44 games.
The Others
C Milan Kytnar (127th overall) – A prototypical skilled two-way forward from the Czech Republic, Kytnar had a somewhat productive junior career. The Oilers drafted him after he put up an astounding 91 points in 53 games in the Slovakian U-18 league. He had all the makings of a top-nine scorer but his development slowed, despite putting up 41 points in 91 AHL games.
He played one game with the Oilers before returning to Europe. He's since played for several teams and is currently having a helluva year playing for HC Nove Zamky in Slovakia, with 18 points in 24 games.
---
R William Quist (157th overall) – Quist was a solid pick on paper and a potential steal in the sixth round. At 6'5″, 200-pounds, he was a creative puck handler and good skater for his size. Unfortunately, the Oilers couldn't convince the Swedish forward to come to North America.
Quist elected to stay in Europe and has been a top-six scorer for various teams in the Swedish pro leagues. He's currently playing for Almtuna IS in the Allsvenskan and has eight points in 23 games.
Edmonton Oilers regular contributor providing insight on all things Oilers including club history, prospect profiles, trade breakdowns, and everything else in between. Check back regularly for new and exciting content. Follow on Twitter @SanderTHW.