On June 25th, 2010, the Edmonton Oilers made franchise history by making forward Taylor Hall the first ever first overall pick the team had ever made. The Staples Center in Los Angeles was effectively ground zero for the official start of the Oilers tumultuous rebuild. Six years later Hall is gone, and just two of the eleven picks remain with the organization. So it begs the question; whatever happened to the Oilers' 2010 draft picks?
The Oilers had just come off a 27-47-8 season that at the time was the second-worst finish in franchise history with 62 points. Pat Quinn was the head coach, and Steve Tambellini was the Oilers general manager, and the management brass led by President of Hockey Ops Kevin Lowe decided that a rebuild was necessary. Edmonton was four years removed from losing in game seven in the 2006 Stanley Cup Final against the Carolina Hurricanes.
Management believed the Oilers were more than just a Cinderella team and that shortsighted thinking caused the franchise to flounder on life support before they pulled the trigger on the rebuilding process. The Oilers selected one goaltender, three defensemen, and seven forwards on the June 24-25 weekend in 2010. Much praise was given to Oilers head scout Stu MacGregor at the time, but in hindsight, the evidence shows he might've missed the mark more than once.
Here are the Oilers' picks from the 2010 NHL Draft:
| | | | | | | | | |
| --- | --- | --- | --- | --- | --- | --- | --- | --- |
| Round | Pick | Player | Pos | Amateur Club | GP | G | A | PTS |
| 1 | 1 | Taylor Hall | L | Windsor Spitfires (OHL) | 384 | 134 | 196 | 330 |
| 2 | 31 | Tyler Pitlick | C | Minnesota State (NCAA) | 31 | 5 | 0 | 5 |
| 2 | 46 | Martin Marincin | D | Slovakia U20 (Slovakia) | 153 | 2 | 17 | 19 |
| 2 | 48 | Curtis Hamilton | L | Saskatoon Blades (WHL) | 1 | 0 | 0 | 0 |
| 3 | 61 | Ryan Martindale | C | Ottawa 67's (OHL) | – | – | – | – |
| 4 | 91 | Jeremie Blain | D | Acadie-Bathurst Titan (QMJHL) | – | – | – | – |
| 5 | 121 | Tyler Bunz | G | Medicine Hat Tigers (WHL) | 1 | 0 | 0 | 0 |
| 6 | 162 | Brandon Davidson | D | Regina Pats (WHL) | 64 | 5 | 7 | 12 |
| 6 | 166 | Drew Czerwonka | L | Kootenay Ice (WHL) | – | – | – | – |
| 7 | 181 | Kristians Pelss | L | Dynamo Jr. (Belarus) | – | – | – | – |
| 7 | 202 | Kellen Jones | F | Vernon Vipers (BCHL) | – | – | – | – |
Taylor Hall (1st Overall)
The Oilers' first of three consecutive first overall picks was contentious, and fans still participate in the Taylor vs. Tyler debate to this day. Edmonton had the choice between Taylor Hall and Tyler Seguin. In the end, the team went with Hall, the two-time Memorial Cup champion, and MVP. The organization believed Hall was a better competitor and future franchise cornerstone that they could sell to their market as the new beacon of hope in Edmonton.
Seguin has since been traded from the Boston Bruins and has become a superstar in the league playing with Jamie Benn and the Dallas Stars. Combined, they make one of the most dynamic duos in hockey. Fast forward a few years and the Oilers thought they finally found the same pair when they added Connor McDavid to center Hall. Unfortunately, the two didn't have much chemistry together, and Hall was eventually lost as part of the cost of doing business according to current Oilers GM Peter Chiarelli.
Related: Is Taylor Hall Actually a Good Player?
Now playing with the New Jersey Devils, Hall is the second most productive player from the 2010 draft with 330 points in 384 games. To continue the debate, Seguin leads with 358 points in 429 games, but Hall has the edge regarding points per game (PTS/GP) at 0.86 to 0.84. Hall's gone, but the Oilers replaced him with defenseman Adam Larsson. The jury is still out on Larsson, but only time will tell and the best time to measure who won or lost the deal will have to come when both players' careers are over.
Tyler Pitlick (31st Overall)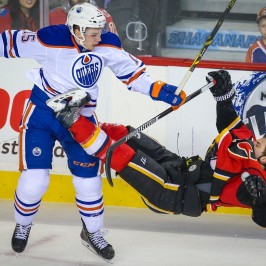 It's been a long time coming, but Pitlick finally looks like he's become an NHL regular, barring he can stave off another injury. If you're looking to sum up Pitlick's professional career to this point, it's that he'll play well enough to get recalled to the big club, only to get injured, miss a significant amount of time and have to work his way back up consistently. It's been a repetitive process similar to Sisyphus being forced to push a boulder up a hill, only for it to roll back again. Rinse, wash, repeat.
Pitlick is a hard-working forward that has decent value to the Oilers when healthy. He's strong on the forecheck, can deliver some massive hits and has some offensive ability which has shown with two goals in four games this season. However, the injury bug has been hard on Pitlick who has played just 31 games with the Oilers since being drafted six years ago.
The near 25-year-old still projects to have third-line abilities and is currently playing well on the Oilers fourth line with Mark Letestu and their partner de jour.
Brandon Davidson (162nd Overall)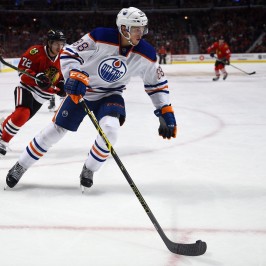 When draft day came about, the franchise took Martin Marincin and Jeremie Blain before they took a chance on a project defenseman in Brandon Davidson. Davidson was a raw defenseman with decent two-way abilities and an offensive flair in junior playing for the Western Hockey League's Regina Pats. It's taken some time, and Davidson has defeated the odds and cancer to be a regular on the Oilers defense.
There were times during the 2015-16 season that he was the best Oilers defenseman and this season he finds himself on the third pairing, despite getting injured and only playing in one game to start the year.
Related: Latest Oilers News – Davidson Injured
As the last defenseman remaining from this Oilers class; the argument can be made that the Oilers found a late round gem in Davidson who after just 64 NHL games has had a better career than both Marincin and Blain. The 25-year-old flirted with the Oilers' top four last year, but more likely than not the organization still looks at Davidson as a bit of an unknown commodity. His ceiling could be as high as a No. 4 defenseman in Edmonton.
What Happened to the Rest of the 2010 Class?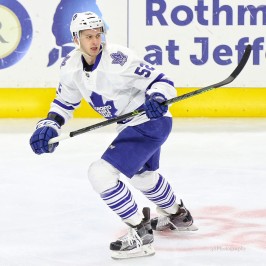 D Martin Marincin (46th Overall) – The Oilers traded Marincin in June 2015 because of depth. The Oilers had several young defensemen in the system at the time including Darnell Nurse, Oscar Klefbom, Justin Schultz, Griffin Reinhart, Brandon Davidson and Marincin. Too many young players and as Jason Gregor (Oilersnation) put it: "You can't win with that much youth on your backend." The 6'4″ 210-pound stay-at-home defender was traded to the Toronto Maple Leafs for a 2015 fourth round pick.
The Oilers flipped that pick for Eric Gryba. Marincin is currently playing a top-four role with the Leafs on a depleted blue line but is an emerging talent but with a limited offensive upside. Marincin has 19 points in 153 career NHL games and he played 85 of those in Edmonton.
Related: Oilers Draft History (HockeyDB)
F Curtis Hamilton (48th Overall) – Hamilton looked like a shrewd pick at the time after despite missing much of his draft year with an injury. He rewarded the Oilers the following year with an 82 point performance with the WHL's Saskatoon Blades and representing Canada at the 2011 World Juniors. When he turned pro the 6'2″, 200-pound power forward struggled, and the Oilers chose not to tender a qualifying offer after the 2014-15 season. He played one game for the Oilers and had just 68 points in 208 American Hockey League games. He's currently playing for SaiPa in Finland.
F Ryan Martindale (61st Overall) – The Oilers third-round pick was a lanky 6'3″ project forward with an offensive flair. Once he turned pro, the injury bug hit hard and he never played a full season in the minors. He spent time in the AHL and ECHL and the fact his career high was 14 points in the AHL just goes to show how the injuries affected his development. The Oilers traded Martindale to Florida in January 2014 for a package that included Steve Pinizzotto. Martindale is now playing for Esbjerg Energy in Denmark.
D Jeremie Blain (91st Overall) – Blain projected as an offensive defenseman and the hope was he could've quarterbacked one of the Oilers' power plays down the road. He missed 28 games with a broken foot following his draft year, and despite showing some decent offensive numbers for a defenseman, he struggled in his zone and the Oilers chose not to sign him to an entry-level contract (ELC). Blain re-entered the 2012 draft, didn't get selected but signed a one-year deal with Vancouver's AHL affiliate which parlayed into an ELC with the Canucks in 2013. He struggled in his development and is now playing for the ECHL's Brampton Beast.
G Tyler Bunz (121st Overall) – Bunz is one that hurts a little more than the others. Despite being undersized for an NHL goaltender at 6'1 200 pounds, he had a solid junior career with the WHL's Medicine Hat Tigers and was named CHL Goaltender of the Year in 2012. Unfortunately, he was never able to translate that success into the pros. He spent a majority of his pro career playing in the ECHL and in 2015 he retired.
F Drew Czerwonka (166th Overall) – Czerwonka didn't have overly impressive numbers playing for the WHL Kootenay Ice but did captain them to a 2012 WHL Championship. He was a depth player in junior and in 2012-13 just eight games into the season shockingly retired at the age of 20. Czerwonka stated in a press release through the Ice that he had merely lost the fire and passion for the game.
Related: Oilers Prospect Czerwonka Retires
F Kristians Pelss (181st Overall) – The Oilers found Pelss in utter obscurity in a Belarus junior league and brought to North America to play for the hometown WHL Edmonton Oil Kings. He ended his junior career with a 28-goal, 50-point performance in 63 games winning a WHL Championship. The following year Pelss played in the AHL scoring eight points in 20 games. In a tragic accident in Latvia, Pelss passed away.
F Kellen Jones (202nd Overall) – Jones was an undersized forward at 5'9″, 160 pounds when he was drafted. A skill forward with an offensive upside, he wasn't an excellent skater. After compiling solid numbers playing Junior A in the BCHL, he jumped to the NCAA but never had much success with the Oilers AHL affiliates scoring just 18 points in 65 games. He's currently playing for the Bridgeport Sound Tigers in the AHL.