It was a big decision. It was a controversial decision. It was a risky decision.  But for better or for worse, Chicago Blackhawks' general manager Stan Bowman decided it was worth it to give up Artemi Panarin in favor of Brandon Saad. On June 23, Saad was brought back to the Blackhawks, and Panarin became a member of the Columbus Blue Jackets.
I'm sure this shakeup was made for a number of reasons. A first-round playoff sweep to the Nashville Predators certainly had a lot to do with things. The Blackhawks felt the need to make some drastic changes to their roster. Yet they were limited in their options, as many of their core players have no-movement clauses built into hefty contracts.
This left Bowman with few options. I imagine trading Panarin was not what Bowman initially had in mind. But all in all, the Hawks feel like Saad is a better fit than Panarin. Let's go into detail about what Saad brings to the table for Chicago.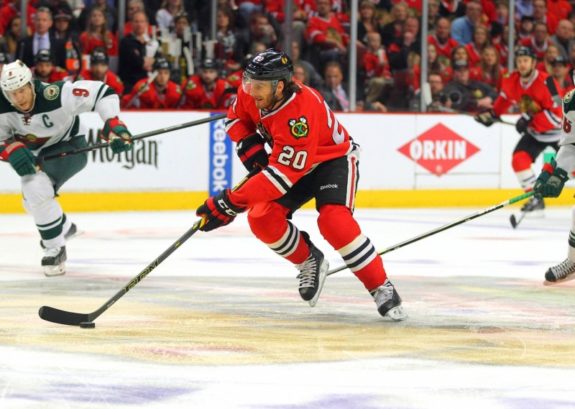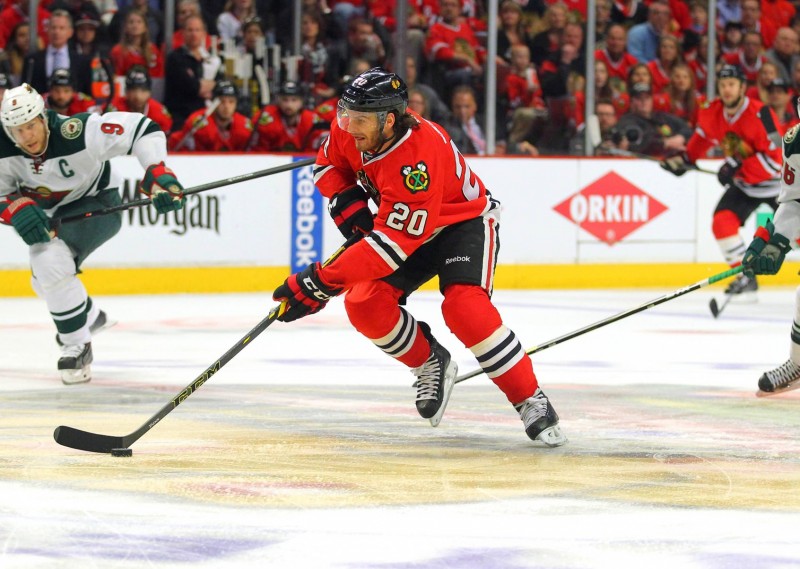 Offense Versus Defense
Looking specifically at offensive statistics, this trade doesn't make any sense. Panarin joined the Blackhawks and the NHL two seasons ago, at the same time the Hawks traded Saad to the Blue Jackets. In his first year, Panarin scored 30 goals and had 47 assists for 77 points. This was enough to earn him the Calder Trophy for best rookie of the year. Last season, he posted 31 goals and 43 assists for 74 points.
Transversely, Saad contributed 31 goals, 22 assists, and 53 points in the 2015-16 season for the Blue Jackets. This past season brought 24 goals and 29 assists for the same 53 points. Obviously, Panarin has the better offensive numbers.
But if we dig a little deeper, there's more to it than just offensive production. What about the defensive side of things? Saad is considered a strong two-way forward. It can be argued that his defensive responsibility makes him a better all-around player than Panarin. This could be very helpful to a team that struggled on defense last year.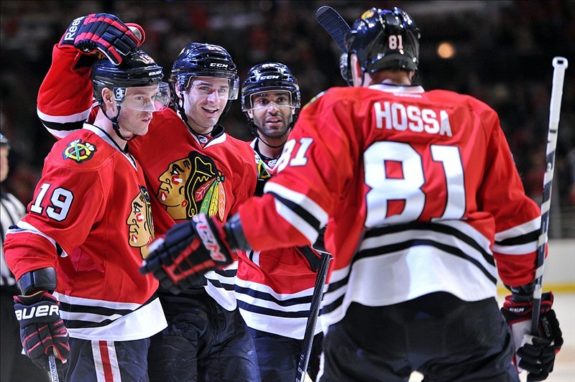 Not to mention, Sadd has a bigger stature and more physicality. While Panarin is considered more of a finesse player, Saad would be termed a power forward. He's often been compared to former teammate Marian Hossa. Both players are strong on the puck, and have excellent forechecking and backchecking abilities. They work hard along the walls and in the corners and come away with the puck more often than not. Considering that Hossa may very well have played his last NHL game, having someone like Saad around could be very lucrative for the Blackhawks.
Helping Toews or Helping Kane?
Panarin has been Patrick Kane's "left"-hand man on the second line for the past two seasons. With Panarin on his wing, Kane has had the two most successful seasons of his career. In the 2015-16 season, he finished with 106 points, which earned him the Hart Trophy. This past season, he ended up with 89 points.
But one must take into account that Kane has never really had trouble putting up points. In his 2013-14 season, he had 69 points in 69 games. In the 2014-15 season, he posted 64 points in 61 games. If you recall, one of the biggest concerns in these two years was the lack of a second-line center to play with Kane. Combine that with his battling some injuries, and he still managed great offensive production. Remember 2010 when Kane won his first Stanley Cup?  88 points. All of this without Panarin.
Meanwhile, it's no secret that top-line center Jonathan Toews has struggled since the loss of Saad in 2015. He's managed 58 points in each of the last two seasons. But he fared much better in the three seasons before that. In the lockout-shortened season of 2012-13, he put up 48 points in just 47 games. He posted 68 points in the 2013-14 season, and 66 points in the 2014-15 season. Incidentally, these were also the three seasons he had Saad as his regular linemate.
I believe that a consistent and familiar linemate for Toews is much more needed at this point than one for Kane. Saad can fill that role perfectly. These two have found success together in the past, both in the regular season and in the playoffs.
Playoff Experience
This leads to another point. Saad has won two Stanley Cups and has participated in 72 playoff games. In said games, he's contributed 16 goals and 21 assists. Since we did some comparisons above, we can observe that Panarin hasn't gone through the rigors of making a deep run for the Cup.  He's played in only 11 playoff games, providing two goals and six assists. I'd say the advantage definitely goes to Saad here.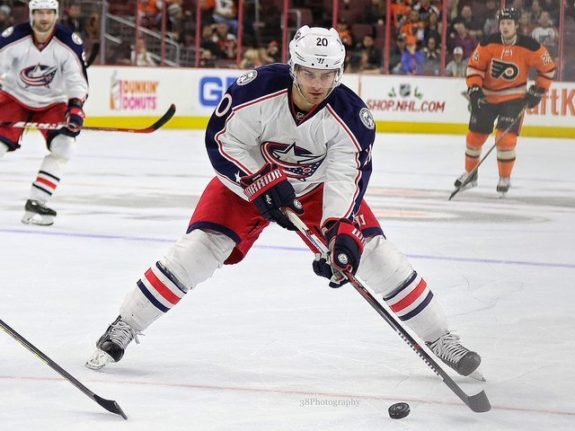 Saad's Perspective  
Let's take a look at this from Saad's point of view. He has a chance to come back to the team that drafted him. The team that nurtured him and supported him and helped make him into a star. The team with which he's won two Stanley Cups. The team he probably never wanted to leave.
In the past years, Saad has had a chance to improve his game with the Blue Jackets. He's learned a new team culture, played within different systems and gotten used to different coaches. He's played the role of being the "star" on the team and dealt with that pressure. He's become more well-rounded. This will all be advantageous to him and to the Blackhawks.
Now he can return to familiar territory. He'll be reunited with Toews, a linemate and captain who first helped him succeed. According to Chris Kuc of the Chicago Tribune, Saad is thrilled to have this opportunity. He says, "Being able to do more damage and to be reunited would definitely be a lot of fun."
A lot is going to be expected of Brandon Saad upon his return to Chicago.  But I believe he has the correct skills and mindset to live up to these expectations. He was a great fit in the past, and he will be a great fit again.
Is it October yet?!
Gail Kauchak has covered the Chicago Blackhawks as a content writer since 2014. She previously wrote for Fansided's Blackhawk Up, and has been part of The Hockey Writer's team since 2017. It's not always easy to balance life's responsibility's with one's passion, but Gail's doing her best to make it happen. Quote to live by, "Follow your dreams, and good things will happen." Wait, maybe it's "Good things happen when you shoot the puck!" You get the idea.
Follow Gail for her unique commentary about this storied franchise. And be sure to catch her and the rest of the Blackhawks' crew on their weekly Blackhawks Banter show, as well as follow her on Twitter.