Heading into tonight's game against the Washington Capitals, the Nashville Predators are sitting a healthy six points within the playoff bubble, camped out in the third Central Division spot. With 13 games to go, that is not an insurmountable cushion, but it is a cushion nonetheless.
Offensive Escalation
This comfortable positioning is due, in large part, to the traditionally anemic Predators offense ranking a respectable 10th in goals for. This offensive prowess is all the more essential to the Predators securing a playoff spot, given that the plethora of injuries this season to defensemen, combined with stretches of spotty goaltending, rank them in the middle of the pack – 18th – in goals against.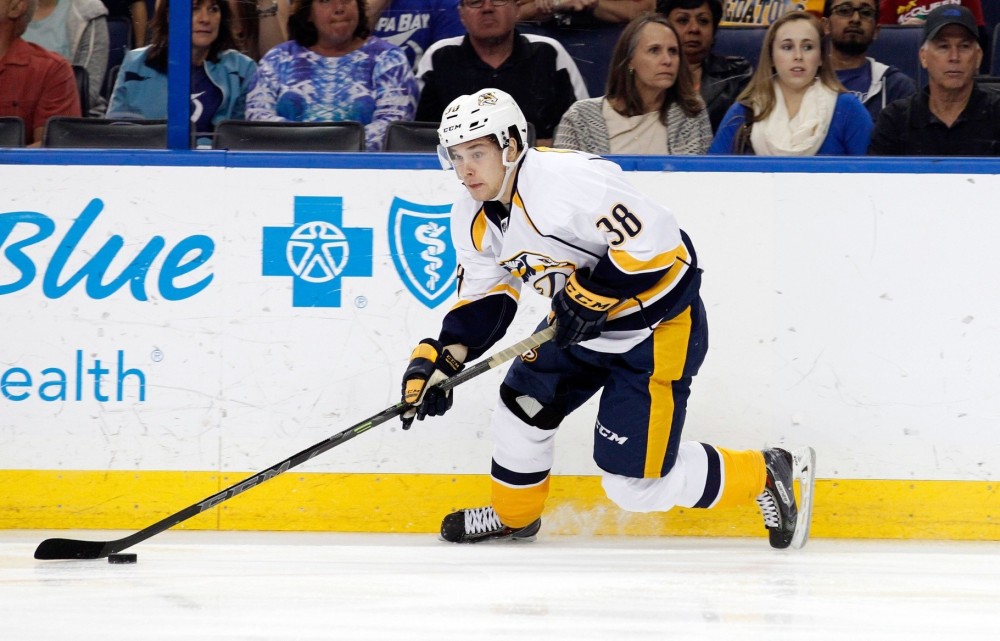 The Predators offense is a motley crew of enigmas, grit, castoffs and pleasant surprises; a litany of disparate, generally unexceptional parts that have come together to provide a good, solid, balanced team with good, solid, balanced scoring.
However, it is important to emphasise the "generally" aspect of the preceding statement, for the engine of this suddenly effective Predators offense is the magnificently dynamic Filip Forsberg. After a slow start, the 22 year-old winger has potted 12 goals in 12 games; six assists, as well. Not surprisingly, the Preds are 7-2-3 in these games, despite giving up 39 goals. As Forsberg goes, so do the Predators. He's certainly caught fire at the right time.
Opening Old Wounds
But, were the dice of hockey fate to be rolled 99 more times, he might never again find himself in Nashville.
The top-ranked European skater going into the 2012 National Hockey League Entry Draft, Forsberg was selected 11th overall by the Washington Capitals. It is well-documented what happened from here: the Caps traded Forsberg to the Predators the following season for veteran winger Martin Erat – Nashville's top scorer at the time – and defenseman Michael Latta.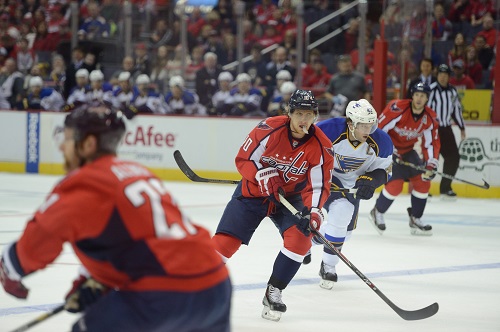 Erat did not work out in Washington; he did not register a point in the Caps one-round playoff disappointment, and was shipped off to the then-Phoenix Coyotes during 2013-14, where he stayed for one more season before leaving for the Kontinental Hockey League. Latta played parts of three seasons in Washington and is now in the Chicago Blackhawks system.
Forsberg, meanwhile, is well on his way to his third straight 60-plus point season, having already scored 26 or more goals for a third consecutive campaign. Given Washington's recent struggles, particularly offensively, it is safe to assume Caps fans are casting a lonely gaze southwestward towards Smashville, Tennessee.
Missing Something?
Alexander Ovechkin is one of the few players in this league who can carry a team by himself. But all we've been told the past few seasons is how his load has been lightened. Certainly, the development of Evgeny Kuznetsov has been nothing but a boon for the Capitals (in the regular season, at least). Marcus Johansson, T.J. Oshie and Justin Williams are still strong secondary contributors. And Nicklas Backstrom, most noted for setting up Ovechkin, is a quiet sixth in NHL scoring, despite his linemate being off his customary goal-scoring pace.
However, if the past 11 games have taught us anything, it's just how dependent these Capitals – the strongest iteration in the Ovechkin era, perhaps of all time – still are on the Great Eight. Prior to his recent 10-game goalless drought which began Feb. 12, the Caps were scoring 3.08 goals per 60 minutes. During the drought? Just 2.07. Scoring chances per 60 showed a similar drop.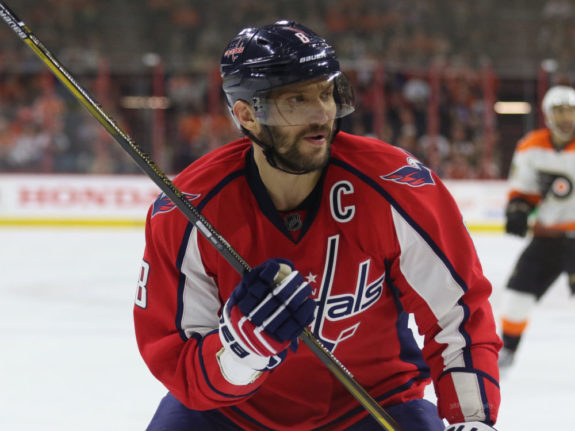 BREAKING NEWS: Best Player Not Scoring, Team Does Worse. Yes, yes. I know. But the absence of one player's contributions should not sink a wholly dominant team.
Ovechkin broke his scoreless streak Tuesday against the Minnesota Wild. That said, if only the Capitals had held on to Filip Forsberg, they would have had a bona fide star to pick up some of the slack when Ovechkin – like all scorers – has a cold spell. Not to mention the fact that both are left-wingers, meaning that one of the two would be facing teams' second-best defensive unit, giving the Caps an almost Pittsburgh Penguins-like one-two punch offensively.
What Might Have Been
The Caps' loss is the Preds' gain. That said, the Capitals aren't exactly in dire straits. Sitting in first place in the NHL is no mean feat, especially considering they have to ply their trade in the juggernaut of a division that is the Metropolitan.
Meanwhile, the Predators, despite some semblance of playoff security, are likely going to be matched up against the Blackhawks – the team that has won three Stanley Cups in seven seasons, the Wild – the team that has blood-magicked the careers of Devan Dubnyk and Eric Staal back to life, or the San Jose Sharks – the team that defeated the Predators last spring. Not an enviable position, to be sure.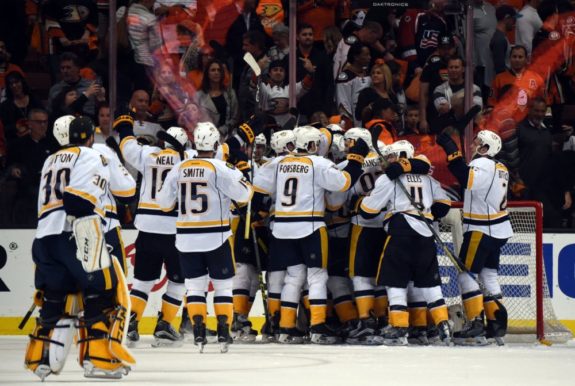 The Predators will go as far as Filip Forsberg will take them. Washington meanwhile, with the deadline acquisition of Kevin Shattenkirk to shore up their back end – a sore spot exposed in last year's playoffs, look primed for a championship push, regardless of slumps or suspensions. Still, if they don't win it all this spring, the question will continue to persist: what would Forsberg have done?
(All advanced stats are thanks to Corsica. All metrics are at five-on-five unless otherwise specified.)
Peter Ferrell covers the Florida Panthers and Toronto Maple Leafs, with a side of jersey and logo (over)analysis, for The Hockey Writers.