One of the most commonly used phrases in hockey is the moniker "defense wins championships".
It's a philosophy that has been debated and analyzed by the best minds in the game for over a century.
Through all that, one fact remains evident…
It's true.
You only have to look at the teams atop the standings and it becomes apparent that, generally speaking, what they have on their blueline trumps what many below them have.
This year's trade deadline was also a pretty clear indication of the importance of a team's backend to playoff contenders as defensemen were in high demand.
Following the aftermath of Trade Deadline Day, teams will now have a sense of what their lineups look like to finish the regular season.
Here's a look at the top 5 defense corps in the NHL.
*pairings are projections and of course are subject to change
1. New York Rangers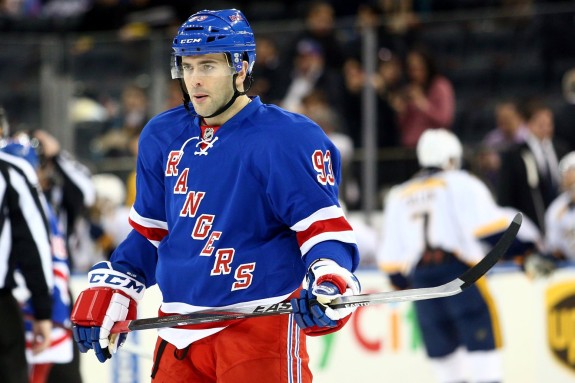 | | |
| --- | --- |
| Ryan McDonagh | Dan Girardi |
| Marc Staal | Dan Boyle |
| Keith Yandle | Kevin Klein |
Keith Yandle liking what he sees with #NYR 'I can't find a weak flaw in the lineup, so it's pretty cool to be a part of.'

— NHL EXPERT PICKS (@NHLexpertpicks) March 4, 2015
The Rangers were already one of the league's best when it came to defense, but the addition of Keith Yandle puts them into another category.
New York boasts six defensemen that can all play 20 minutes plus a night without breaking a sweat. They have a combination of mobile puck-carriers, and gritty two-way defenders.
They have bona-fide power play quarterbacks in Yandle and Boyle and quality shutdown defenders in Girardi, Staal and Klein. That's not to mention their top defenseman and captain in McDonagh who is emerging as one of the NHL's top defenseman and excels in all situations.
It also doesn't hurt that they have one of the league's top netminders in Henrik Lundqvist backstopping them as the last line of defense either.
2. Nashville Predators
| | |
| --- | --- |
| Roman Josi | Shea Weber |
| Mattias Ekholm | Cody Franson |
| Ryan Ellis | Seth Jones |
Led by captain and arguably the NHL's best defenseman in Shea Weber, the Preds are a force to be reckoned with on the blue line.
Weber gets most of the headlines, and rightly so, however his partner Roman Josi is one of the most underrated defensemen in the league and a star in his own right.
[See Related – Shea Weber: The New Norris Frontrunner]
The addition of Cody Franson solidifies the top six and makes them as deep and effective as any in the league. They also have exciting young talents like Seth Jones and Ryan Ellis that have just scratched the surface of their potential.
Like the Rangers, playing in front of Pekka Rinne also has its advantages to say the least.
3. St. Louis Blues
| | |
| --- | --- |
| Jay Bouwmeester | Alex Pietrangelo |
| Carl Gunnarsson | Kevin Shattenkirk |
| Barret Jackman | Zbynek Michalek |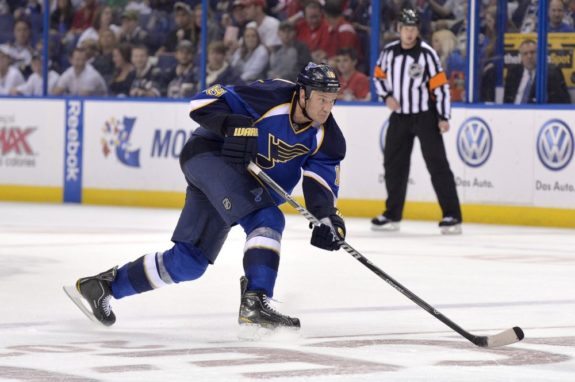 The Blues have a formidable top six led by the Olympic gold medal pairing Alex Pietrangelo and Jay Bouwmeester. There is not another top pair that has the combination of size and effortless skating ability of these two.
Kevin Shattenkirk was also an NHL all-star this season and one of the league's elite offensive defensemen.
Additions Carl Gunnarsson and Zbynek Michalek bring depth and players that can log big minutes and play a solid two-way game. Veteran Barret Jackman provides leadership, grit and the same edge he has played with over his 12 seasons in St. Louis.
They also have depth in Chris Butler and Robert Bortuzzo in the event injuries play a role down the stretch.
4. Chicago Blackhawks
| | |
| --- | --- |
| Duncan Keith | Brent Seabrook |
| Johnny Oduya | Niklas Hjalmarsson |
| Kimmo Timonen | Michal Rozsival |
The Hawks top four have been one of the best quartets in the NHL over the last few seasons. Duncan Keith is one of the league's elite minute-munchers and seems like he can skate all day without tiring. Partner Brent Seabrook is a perfect complement and they are one of the reasons Chicago has been a perennial playoff favourite.
The key however to the group's success might be the second pairing of Oduya and Hjalmarsson. They often get the shutdown assignment of the other team's top line, which frees up Keith and Seabrook to play against secondary trios.
The third pairing is one that may have lost a step but for a team with Cup aspirations, they are a valuable pair. Timonen has missed the majority of the season, but if he can return and be effective it will be a huge boost.
Kimmo Timonen turns 40 next month and badly wants to win something before he retires. He'll certainly get the chance in Chicago.

— Chris Johnston (@reporterchris) February 28, 2015
5. Anaheim Ducks
| | |
| --- | --- |
| Hampus Lindholm | Francois Beauchemin |
| Cam Fowler | Sami Vatanen |
| Simon Despres | James Wisniewski |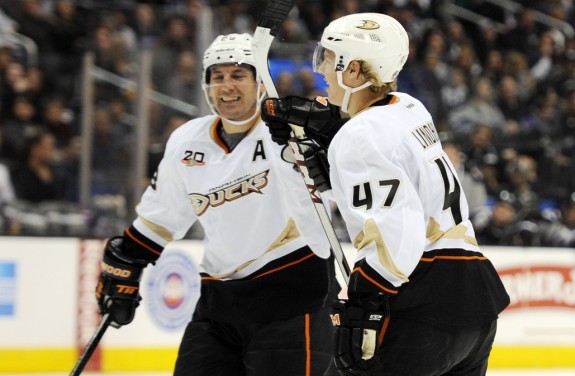 A group that doesn't necessarily have a definitive top guy or distinctive top pairing like the others on this list, they still have an impressive group of six.
Francois Beauchemin is the leader of the group and has revived his career since returning to Anaheim. He and Hampus Lindholm would be the team's top pairing and have been very effective this season.
It has been the emergence of young defensemen like Lindholm, and in particular Sami Vatanen that have put the Ducks on this list. Vatanen had progressed into one of the better offensive defensemen in the league.
They also have smooth skating Olympian Cam Fowler who can be the team's best blueliner on any given night.
Additions Simon Despres and James Wisniewski round out the group and make them an impressive and intriguing group to watch.
Part of the reason they were given a light edge over Tampa Bay for 5th spot was that they also have depth in defensemen Clayton Stoner, Josh Manson and Korbinian Holzer should they need to rely on it.
Honourable Mention
Tampa Bay Lightning
| | |
| --- | --- |
| Victor Hedman | Anton Stralman |
| Braydon Coburn | Jason Garrison |
| Matt Carle | Andrej Sustr |
Just barely missed out, they have one of the most underrated top defenseman in Hedman, and Anton Stralman has turned out to be an excellent top pairing partner for him.
The addition of Coburn will help and so will the return from injury of Matt Carle.
Montreal Canadiens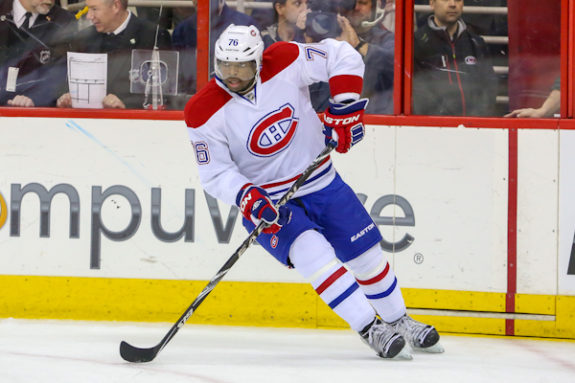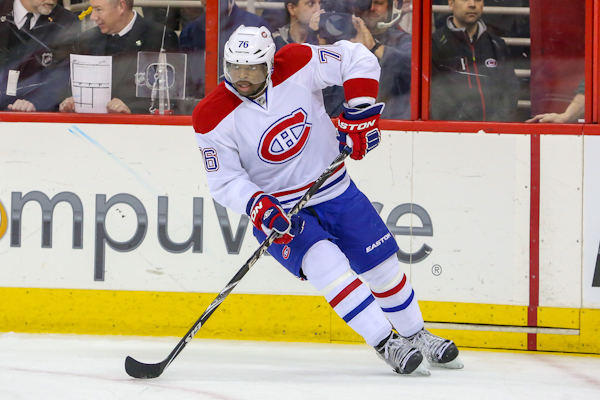 | | |
| --- | --- |
| Andrei Markov | P.K. Subban |
| Alexei Emelin | Jeff Petry |
| Nathan Beaulieu/Sergei Gonchar | Tom Gilbert |
Their top pairing is as good as anyone, with the dynamic Subban and steady Markov.
The addition of Jeff Petry should be effective alongside Alexei Emelin. My guess is you see a much better Petry now that he is out of Edmonton.
Nathan Beaulieu has emerged as an up and coming star and will continue to push Gonchar and Gilbert for minutes.
______________________________________
Follow Carl on twitter @CarlTHW for more articles
Carl covers the Edmonton Oilers for THW as well as providing additional prospect coverage. Follow him on twitter @carlTHW, connect on Facebook or contact at carl.maloney@hotmail.com for questions, comments or if you're interested in him writing for you.