Welcome to this week's installment of Minnesota Wild Weekly, which will take a look at the past week of Wild hockey. It will include notes, the biggest takeaways, and, of course, the review of the week.
Week In Review
The Minnesota Wild went undefeated during this past week as they won all four meetings. They beat the Vegas Golden Knights on Monday and Wednesday before beating the Arizona Coyotes on Friday and Sunday. In those four meetings, they scored 14 goals while allowing only four for a +10 goal differential.
It was truly an impressive week for the Wild who continue to dominate day in and day out. They have proven now that they are not just a legitimate playoff team, but a dark horse in the playoffs. While it is hard to say that the Wild are contenders, they have continued to remain one of the best even-strength teams in the league. They may not be an offensive powerhouse, but this week proves they can play and win against a top team like the Knights in a dominant fashion. The biggest highlight of the week was Kirill Kaprizov scoring his first career hat trick.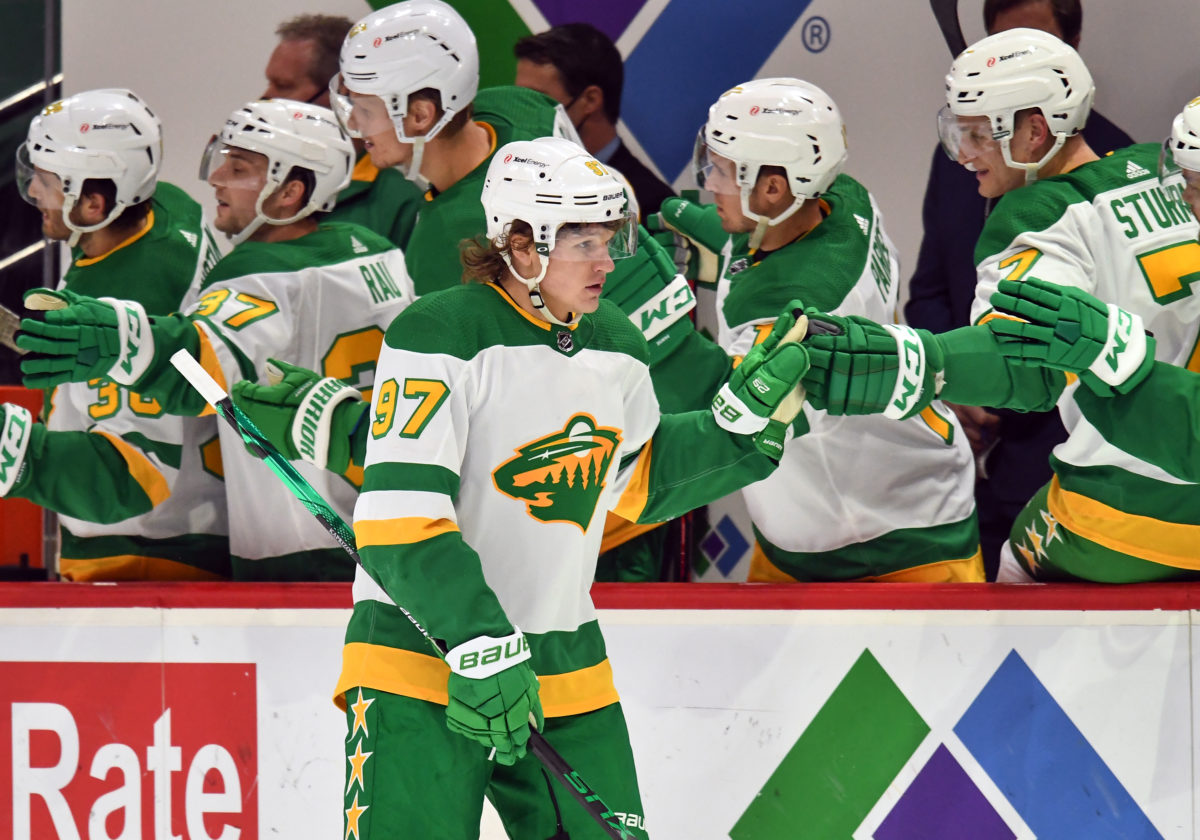 This week also raises a big question, what do you do at the upcoming 2021 Trade Deadline? While making the playoffs was never out of the realm of possibility at the beginning of the season, the Wild have certainly exceeded all expected in what was supposed to be a transition season as the Wild finish their retool.
While I wrote last week that the Wild should sell at the deadline if the right move arises, I would only move pending unrestricted free agents Marcus Johansson and Nick Bonino. Another interesting element is the possibility of Matthew Boldy joining the Wild when his season concludes, but the big question there is if Wild general manager Bill Guerin wants to burn the first year of Boldy's entry-level contract. Nick Bjugstad is another possible asset to dangle at the deadline, but it doesn't make much sense given his success and the Wild's lack of depth down the middle, so it would take a lot to pry him from the Wild.
Takeaways, Notes & Concerns
Kaprizov – The 23-year-old highly touted prospect has been electric so far this season. He scored four goals – including his first career hat trick – and an assist in four games. He was once again one of the Wild's best forwards and the highlight of the week. His speed and playmaking were on full display as he continues to tear up the league. After an excellent week, he now has 10 goals, 14 assists, and 24 points in 26 games.
Kevin Fiala – After breaking out last season, Fiala has been excellent so far this season. He added two goals and an assist to his point total this week. While Kaprizov has stolen the spotlight, Fiala has been playing at a level the Wild needed him to play at. The 23-year-old now has 9 goals, four assists, and 13 points in 23 games this season. He is truly becoming the game-breaker that former Wild GM Paul Fenton described him as when he acquired him.
Mats Zuccarello – Zuccarello had an underwhelming 2019-20 campaign, but he has bounced back and has been a driving force behind the Wild's success. He was one of their best forwards this week. While he didn't score, he tallied five assists in the four games.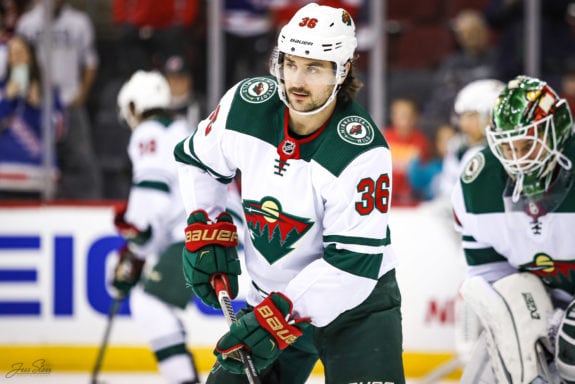 The Kaprizov-Rask-Zuccarello line has been sensational for the Wild. This line certainly wasn't expected to have this much success, but there is no doubt this line has flourished. Since his season debut after returning from arm surgery, the 33-year-old winger has four goals, 14 assists, and 18 points in 15 games.
Zach Parise – While he tallied two assists in four games, Parise has continued to struggle this season and it has become increasingly evident. I wrote about his concerning play that has become very problematic. The Wild really needs him to start scoring as it will further strengthen their offensive forward group.
Jonas Brodin – The 27-year-old defenseman has always been known as one of the best defensive blueliners in the NHL. He has never excelled offensively, however, he has this season which has been a pleasant surprise. He added two goals and an assist in four games. He now has 5 goals, 8 assists, and 14 points in 24 games. His seven-year extension is paying major dividends.
Power Play – The Wild's power play this season has been awful so far this season and nothing has changed in terms of improving the system that has been the underlying issue behind their struggles on the man advantage. They have the league-worst power play as they have an 8.4% conversion rate on the man advantage. With this being said, the Wild went 2 for 11 on the power play this past week. While this certainly still isn't good enough, it is at least a positive sign the Wild were able to score twice.
Standings Tracker & Injury Update
The Wild currently sits second in the realigned Honda West division. They have 35 points and a .673 point percentage. They are only two points behind the division leader Golden Knights. They are a single point ahead of the Colorado Avalanche and two points ahead of the St. Louis Blues.
Johansson – currently on injured-reserve – has yet to be activated despite him being very close to returning to the lineup. He has been skating for roughly a week now after missing the past 15 games. With the success the Wild are having right now, it is no surprise that they have no rush to put him back in the lineup.
Final Thoughts
The Wild are rolling right now. After their six-game winning streak was snapped several weeks ago, they are now starting another one. Looking ahead to next week, they play the Coyotes on Tuesday and the Avalanche on Thursday and Saturday.
The Wild will look to build upon their success and continue to rise in the standings.
---
---