The Minnesota Wild have had a pretty nice start to the 2020-21 season, including some impressive individual performances from key players. The early performances by Joel Eriksson Ek and rookie Kirill Kaprizov have been well documented, but another player who has shot out of the gate is winger Jordan Greenway.
The Wild's second-round pick in the 2015 Draft is starting to showcase some of the offensive ability the organization had hoped for when they drafted him. So let's take a look at just how impressive Greenway has been playing in the early going this season.
Almost a Point-Per-Game Pace
So far, in just 11 games, Greenway has two goals and eight assists for 10 points. Last season in 67 games, he recorded eight goals and 20 assists for only 28 points, though it was a career-high. It's still early, but he will shatter that career-high for points in the shortened season at this current pace.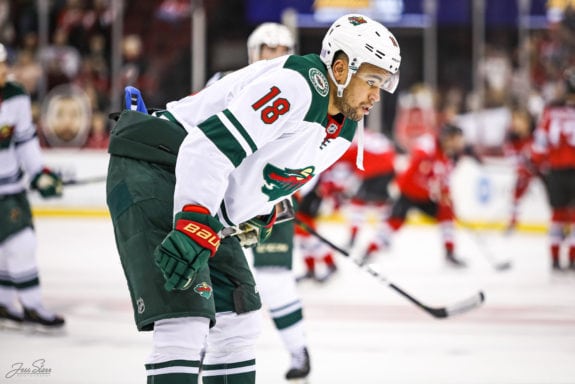 Back in the 2017-18 season, Greenway was almost a point-per-game player with Boston University in the NCAA, so there is a history of offensive success.
His confidence with the puck looks to be the best it's ever been at the NHL level. He's making the most out of his opportunities in the offensive zone, and it's translating into results.
Solidifying his Spot
Greenway has found himself on the Wild's third line, primarily alongside Marcus Foligno and Joel Eriksson Ek. All three players had incredible defensive numbers last season and looked destined to create one of the league's best shutdowns lines this season.
So far, though, the line has combined for 22 points in the team's first 11 games. Especially with Greenway and Eriksson Ek, head coach Dean Evason has to be thrilled with the extra goal scoring he's getting from his "shutdown" line.
Something essential to consider is that Greenway is doing all of this at five-on-five. He hasn't spent much time at all on the power play to begin this season. Likely, Evason wants this line fresh and ready to hop on the ice after a power play, often when the opposing team throws out their top players.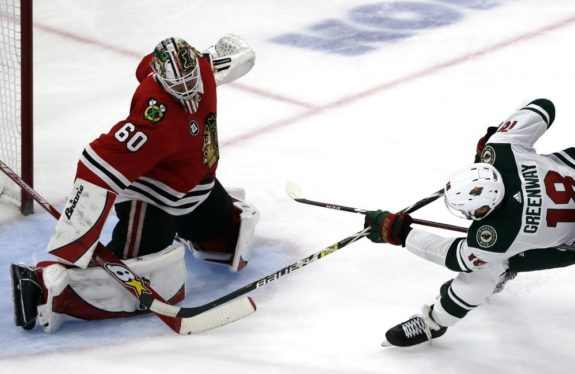 It actually makes the early season production all that more impressive, having all of the points be at even strength. Teams value players that can score points and don't just rely on the powerplay to do so.
Regardless, with Greenway producing this well offensively, he might just force his way into some time on the power play.
Using His Tools to His Advantage
One thing that Greenway has over a lot of other NHL players is his size. Listed at 6-foot-6 and over 220 lbs, he has the ability to overpower opposing players in puck battles while creating space for himself and his teammates.
He is also a powerful skater, making his combination of size and speed a dangerous one. This season, Greenway has done a great job at keeping his feet moving and using that combination to his advantage.
He also does a great job at being an impactful net-front presence. Last season, all of Greenway's eight goals came from right in front of the net. A lot of players struggle to create space in the slot for those high-danger scoring opportunities, while Greenway is starting to make a career out of it.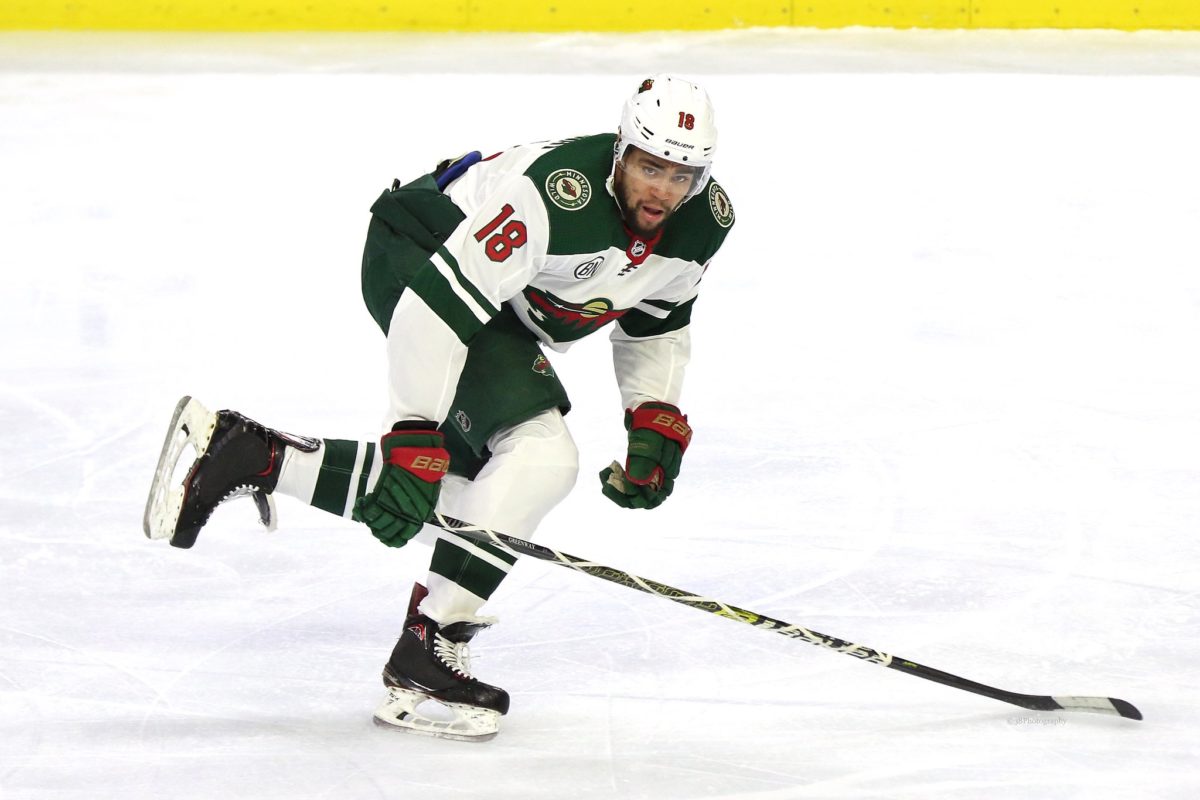 Bill Guerin continued to believe in his youngster and signed him to a two-year, $4.2 million contract this offseason. Because Greenway is only 23 years old, he will still be an RFA when his contract expires.
The team could have likely dangled his name around in trades to help land them a centre, but their patience with their young power forward proved to be the right move. At the rate at which he is producing, he could be a great bargain for the Wild over this season and next.
---
---