Time is running out. Henrik Lundqvist has been the face of the New York Rangers franchise since 2005. He is arguably one of the best goalies in franchise history. Currently, he remains a top goalie in the league and boasts an impressive resume that includes Olympic gold, IIHF Championship gold and a Vezina Trophy.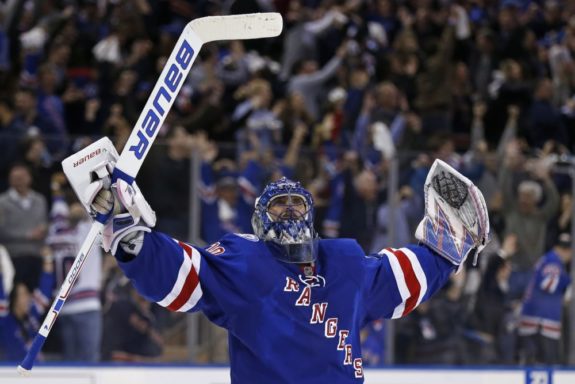 There is just one thing missing from his resume that would solidify his greatness as a Ranger and a hockey player — the Stanley Cup. The Cup would be the cherry on top of his career. But as each year passes the odds of him winning one get slimmer and slimmer.
Eastern Conference Power House
The Rangers had an opportunity to go far in the most recent playoffs. But once again they dropped the ball. So now the focus is on next season, and honestly, the path to the Cup will be a lot harder than last year. A majority of Eastern Conference teams including the Carolina Hurricanes, Philadelphia Flyers, Toronto Maple Leafs, Tampa Bay Lightning and Florida Panthers, to name a few, were in re-building mode this past season.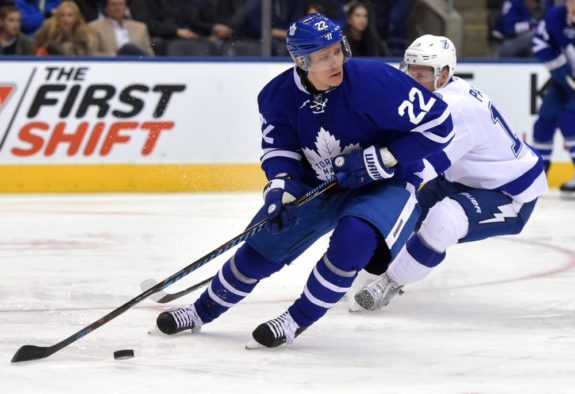 Now those teams are ready to take the next step. They have a solid core of young players that can help them win for many years to come. Next year, the whole Eastern Conference has a legitimate shot at fighting for a playoff spot. As such, the Rangers' odds for makings next year's playoffs will decrease. It just becomes that much harder to make it into the postseason.
The Roster in Front of Him
Let's not kid ourselves. This Rangers team is not good enough to go far in the playoffs. People saw it this year. If they were good enough to go farther, they would have beaten Ottawa in seven but they did not. For the Rangers to win a Cup with Lundqvist, they need a better team in front of him. The conference is getting better and the Rangers need to get a roster to combat that. Most of the trades in the past have not worked out. From Rich Nash to Eric Staal and all in between, the trades just have not been good enough to get over the hump.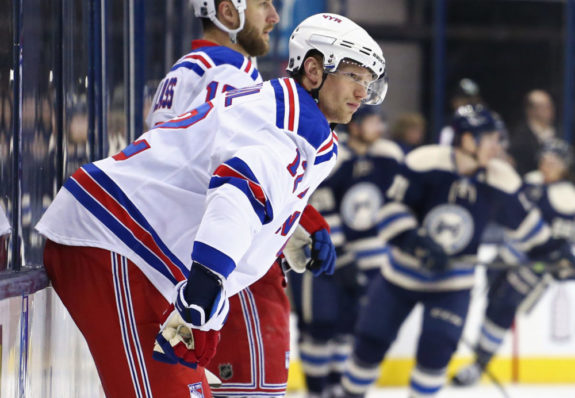 Going forward, the core is getting older and trying to trade for younger assets is going to be hard since the Rangers do not have anything to give up. It will be tough but if the Rangers want to win with Lundqvist in the crease, they need to work some magic. As it stands right now, this team is at best a first or second round exit again.
Miles and More Miles
If you ever watched a Rangers playoff game, you know what I am going to say. Every year, this team leans on Lundqvist way too much. One day the miles logged by Lundqvist in net will start to take a toll on his play. You saw a little bit of it this year when Lundqvist struggled to play consistently in the regular season. Last year he finished with a 2.74 goals-against average and a .910 save percentage. His career numbers sit at 2.32 GAA and a .920 Sv%. That is a clear dip in production.
Is this trend going to continue? Tough to say since in the playoffs he played strong but the window is closing and the days of asking Lundqvist to steal games are almost over. The body can only take so much wear and tear. It is time the players returned the favor by helping their goalie and not rely on him to steal games, not just in the playoffs but in the regular season too.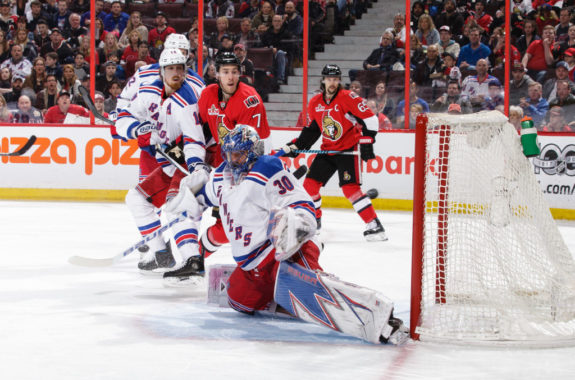 As long as Lundqvist has worn a Rangers uniform, I have wanted him to win a Cup. He is a great person on and off the ice and the current face of the franchise. But, when you look at the reality of the situation, the future looks to be on the dimmer side. The Rangers are faced with increased competition, average team skill and an aging superstar — the King is 35 years old and not getting any younger. The odds diminish every year they do not make it far into the playoffs, so that begs the question, will Lundqvist ever win a Cup in a Rangers uniform?