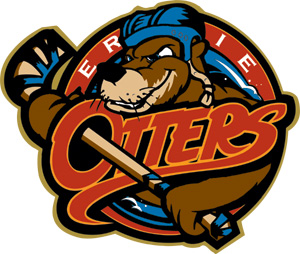 For the last few weeks, rumors have been flying around the Ontario Hockey League regarding the possible relocation of the Erie Otters. The Otters have been one of the worst teams in the league this season, with just nine wins in 59 games played so far. They have already secured the number one draft position for the upcoming OHL Priority Selection.
When discussing the Otters, the topic of choice has just recently changed from who to pick first overall, to where they will be playing come next fall. Reports have suggested that they could be playing in Hamilton, Ontario, as soon as next season.
On Monday, February 27th, a vote was scheduled to be held that would have officially approved bringing an OHL team to the city of Hamilton. However, Steeltown postponed that meeting. City councillors were to hear a presentation from a team, outlining why the city should approve their move to Hamilton. Sources say that the team was indeed the Erie Otters.
Speculation has been around for a while regarding the Otters and relocating. Erie's current lease agreement with Tullio Arena, their present home, is set to expire at the end of  this season. The 5500 seat capacity arena itself is beginning to get a little out of date, and needs a lot of repairs. Built in 1983, Tullio Arena has been the home of the Erie Otters since the the 1996-1997 season.
Sherry Bassin, the general manager and owner of the Otters, has made it known that he doesn't wish to leave Erie. He has said that his team is looking to sign a one-year extension, but that lease is yet to be signed. The Hamilton Spectator recently wrote an article on the possible relocation of the team to Hamilton. Here's an excerpt of what they had to say:
As Bassin said in the fall, "In good faith, I'll get together with (Executive director of the Erie County Convention Center Authority Casey Wells) on an extension. Obviously, it's difficult to get into the meat and potatoes (of an agreement) until you see some shovels in the ground."

Work on the 28-year-old downtown facility started earlier this winter. Wells said he hopes the progress on the project, which is scheduled to be completed in 2013, will convince club officials to pursue a longer agreement. Bassin didn't immediately respond to a telephone message.

In the meantime, speculation has been rampant about a rumored move to Hamilton, Ontario, next season, even though Bassin has publicly stated many times he won't move the franchise while he's the owner.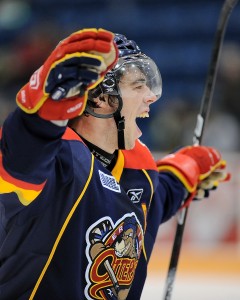 If the Otters were to move to Hamilton, an issue would arise as to whether the Hamilton Bulldogs would remain in town, whether or not the Otters would play at Copps Colliseum, and the Junior A Hamilton Red Wings would also likely have to find a new home.
As recently as a few months ago, the team most likely to move was thought to be the Brampton Battalion. By watching any of their home games, and looking at their seats, you'll see that there's a whole lot of empty ones. When the Ontario Hockey League released their average attendance figures for the 2010-2011 season, the Battalion and the Otters were both found to rank near the bottom of the league, however Brampton was ranked much lower. The Otters were found to have an average of almost 3500 per game. Compare their attendance to the London Knights, who averaged almost 9000 fans per game, and you can really put the numbers in perspective.
On Monday, CHL President and OHL Commissioner David Branch stated that he believes the Otters will be playing in Erie next season. The Erie Times-News published a quote from Branch on the situation:
"I've heard of some of the speculation," Branch said Monday, referring to reports that surfaced last week regarding the Otters potentially moving to Hamilton. "But there has been no presentation or position to the league. That would lead me to feel comfortable in saying at this particular time that there won't be an OHL franchise transferring to Hamilton, or any other location for that matter, for next season."
Branch also confirmed that as a team, the Otters have not applied for relocation. As someone who has been a fan of the Otters since the days of Brad Boyes, I personally hope that the Otters remain in Erie. However, since the world doesn`t revolve around me, the possible relocation of the team is still in play, even if they play next season at Tullio Arena.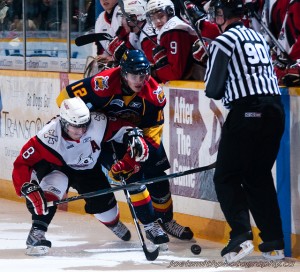 Sherry Bassin is still hopeful that a deal can be reached. Bassin and Casey Wells, the Convention Center Authority's executive director, will continue to meet and work on negotiating a lease for next season. Commissioner Branch also stated that the deadline to apply for relocation in time for the 2012-13 season passed on Dec. 31, 2011.
A move to Hamilton by any OHL team in need of a new market, especially Erie, would likely be endorsed by a good chunk of top OHL prospects and their families, and mainly for one reason. Whether many players would admit or not, there are a lot of players who`s interest in playing for the Otters is small, mostly because the team is based  in Pennsylvania. The travel time required to play for a team located in Erie, PA, is just not something all players are interested in being a part of. In recent years, many of the league`s top players have come out of the Greater Toronto Area and the GTHL (Stamkos, Tavares, etc.).
This year, the two top prospects for the OHL Priority Selection play for the Toronto Marlboros (GTHL) in Josh Ho-Sang, and Connor McDavid. Ho-Sang has reiterated that he will report to whichever team drafts him, and McDavid is a 1997 birth-date, so unless he gets exceptional-player-status (it`s expected that he will), he won`t be eligible. However, the league is still going to have to look at the way the draft is manipulated, because it seems that every year, more and more players are chosing which team they play for, simply by refusing to report to teams such as Erie and Kingston.
The Otters`situation is certainly an interesting one. While they won`t be relocating next season, the door is still open for a future move. Whether or not Hamilton gets an OHL team in the future remains to be seen, however, even if it`s not the Erie Otters, there`s a pretty good chance they will.
David O'Connor is a managing editor with the Sunbelt Hockey Journal. His writing has been on the Los Angeles Times' website, among other places. O'Connor also does some scouting work for the local Junior B hockey club. Please feel free to contact him at davidoconnorhockey@gmail.com.