While the calendar says it's officially summer, hockey is still on the minds of three Windsor Spitfires. The 2018 NHL Draft has wrapped up in Dallas, and two Spitfires heard their name called during the seven-round event. A third Spitfire also got some great news after the draft was done.
Coming into this year's draft, the Spitfires knew that they had a chance to make some noise on the draft floor. Forwards Curtis Douglas and Mathew MacDougall were rated 63rd and 183rd, respectively, among North American skaters in the final NHL Central Scouting rankings. Defenceman Connor Corcoran was also rated 123rd on the same list.
Drafts can be unpredictable, though. After all the picks were made, Douglas and Corcoran had their names called by NHL teams, while MacDougall got a big invite following the draft.
Here is what happened to the three players:
Curtis Douglas – Drafted by Dallas Stars in 4th Round (106th Overall)
Spitfires general manager Warren Rychel pulled off one of the toughest trades of the season in December when he dealt captain Aaron Luchuk to the Barrie Colts. In return, the Spitfires' got the six-foot-eight 234-pound power forward in Douglas, along with several picks.
Douglas immediately became a fan favourite with his ability to crash the net, provide timely offence and stand up for teammates without hesitation. Spits fans have always loved the crash-and-bang style and Douglas was a throw-back to the old Windsor Arena days.
The Stars get a kid who looks genuinely enthusiastic to be on the ice but is probably the last person you want to find in a scrum. As of the NHL Combine earlier this month, Douglas is now listed at 248 pounds.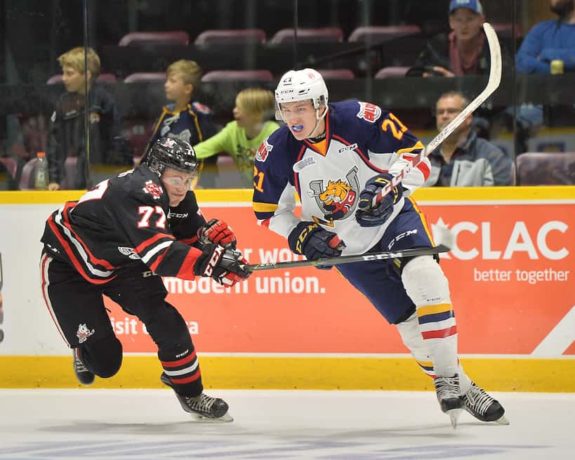 Douglas had just nine points for the Colts in his rookie season but broke out for 46 points in 56 games in 2017-18, including 28 points in 38 games with the Spitfires.
This season, Douglas will return to Windsor and, after a big offseason, it's his opportunity to take the reins. His power skating and consistency need some work, but once they get there, he has the ability to control the tempo of a game. Stars fans are going to really enjoy watching this kid develop over the next few seasons.
Connor Corcoran – Drafted by Vegas Golden Knights in 5th Round (154th Overall)
The Spitfires drafted the six-foot-two 182-pound defenceman in the second round of the 2016 OHL Draft. They used him both up-front and on defence in his rookie season before moving him to defence full-time in 2017-18.
After 10 points in 2016-17, Corcoran showed his offensive side in 2017-18 with 21 assists and 24 points in 63 games. Corcoran is the type that goes about his business with a quiet efficiency.
After heavy graduation following the 2017 Memorial Cup championship, he was left as one of the veterans on defence, despite having just one year under his belt. Now, he's got a chance to show what he can really do.
The potential is certainly there. He just needs to find how he'll make the next level. Will he be able to provide offence or is he more the shut-down defenceman? What about finding that happy balance between the two?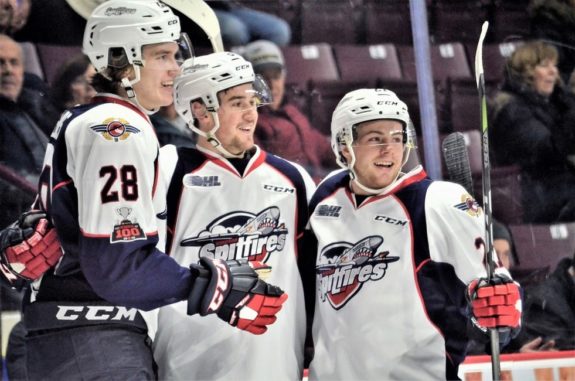 He'll return to Windsor for the 2018-19 season and will likely be counted on to help lead the defence and the team. It's likely to be a turning point in his career and fans will get to see a player who's aiming to show the Golden Knights they made the right choice.
Mathew MacDougall – Invited to Tampa Bay Lightning Development Camp
Not every player takes the traditional route to the NHL and Mathew MacDougall has a chance to be a perfect example of that.
While he was rated 183rd among North American skaters, MacDougall didn't hear his name called on Saturday during the draft. Any disappointment he had was quickly snuffed out as the Tampa Bay Lightning came calling shortly afterward.
On Sunday morning, the Lightning announced their 2018 Development Camp roster, and the 5-foot-9 171-pound winger was a part of the list. He is one of just five non-drafted invitees (the only one from OHL).
MacDougall brings speed and offence to the table using his shifty nature to find the openings. Acquired from the Colts last summer, he was verbally committed to the University of Massachusetts (Amherst) but chose the OHL instead.
It paid off as he scored 17 goals and 32 points in 66 games for the Spitfires in 2017-18. Now, he'll get his chance to show the pros that his rookie season was no fluke.
The Lightning's camp goes from June 26 to June 30 in Brandon, FL.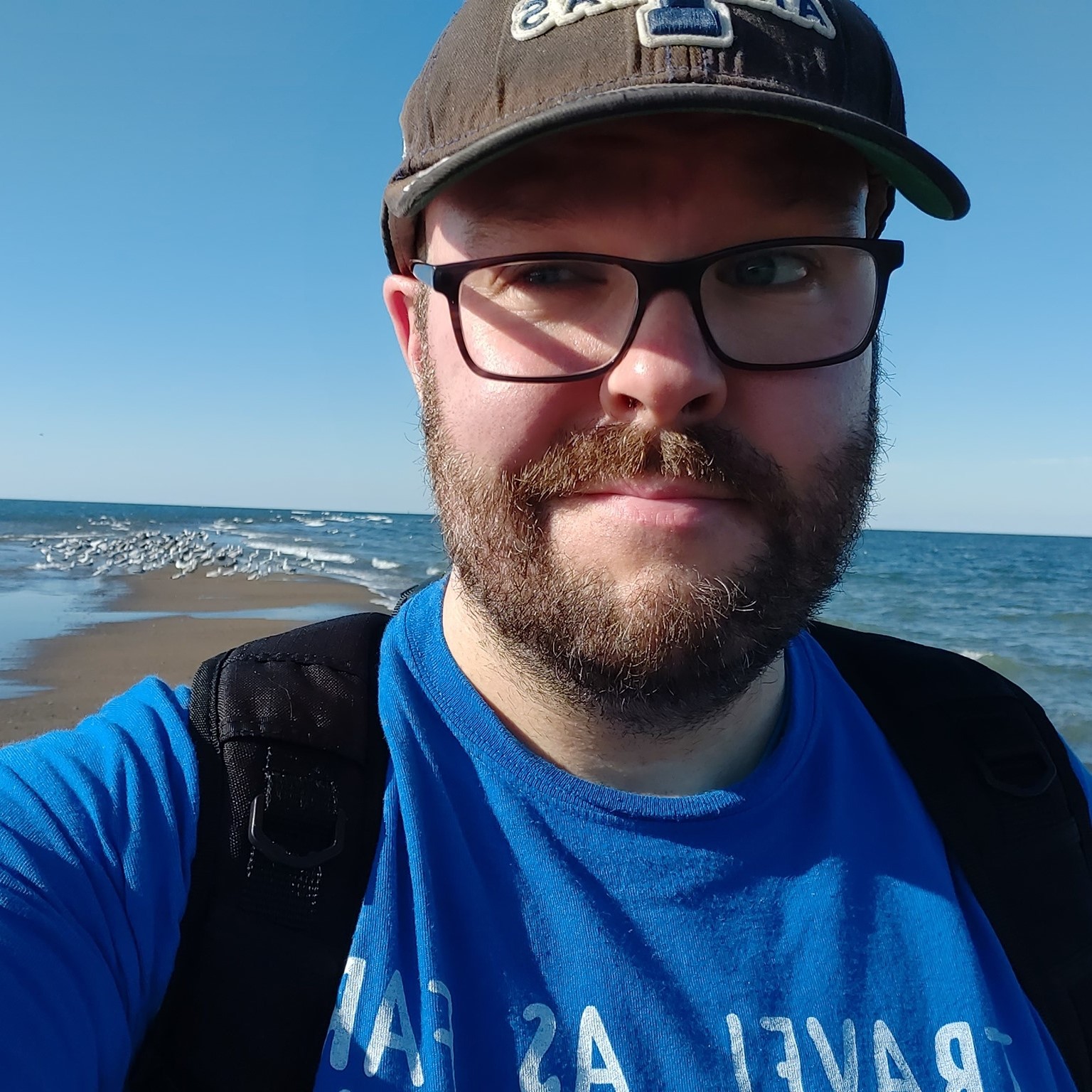 A nearly life-long resident of Windsor, ON, I graduated from St. Clair College (Journalism) and University of Windsor (Communications) and have attended Windsor Spitfires' (and OHL) games for 30-years. My areas include multimedia journalism and photography.