When the Windsor Spitfires loaded up at the 2022-23 Ontario Hockey League (OHL) Trade Deadline, two things became very clear — their roster would improve, but the target on them would be much larger. They found that out the hard way this past weekend where, despite earning four points, there's a lot of work to be done.
All season, the Spitfires had been near the top of the OHL in goals scored. That was never an issue with head coach Marc Savard. However, they were always mid-pack in goals against, and that often gave them a scare. With the deadline passed, players settled in, and the club facing a three-game weekend (including the start of a five-game road trip), now was the time to show what they could do. Offensively, they continued to be lights-out. The other end of the rink was a different story, though, and it's showing that hockey games aren't won over 100 feet of ice. Here are three takes from a busy weekend.
3 Takeaways from Otters, Colts, & Generals
Weekend results:
Thurs., Jan. 19 – 6-3 win over Erie Otters (home)
Sat., Jan. 21 – 8-7 win over Barrie Colts (road)
Sun., Jan. 22 – 9-5 loss to Oshawa Generals (road)
3. Two Points Require 200 Feet
Let's talk about the elephant in the room — this club is built to score, but you're not going find much success allowing 16 goals in two games.
For the last two seasons, the Spitfires have been one of the top offensive teams in the league. Last season, they scored 305 goals in 68 games, the highest total since their 2010 Memorial Cup championship (331). This season, entering last weekend, they were on pace to nearly tie that mark. However, while their offence has been dominant, their defence has been average, hovering around 3.66 goals against per game. They earned four points last weekend, but allowing seven or more twice in three games didn't help anyone. It's a hard truth that, even with an offensively charged lineup, you have to stick to Savard's systems, which include strong defence.
In their two road games, they were outscored 16-13 which, despite being down veteran defenceman Daniil Sobolev (Montreal Canadiens), is unacceptable. Rookie goaltender Joey Costanzo, who has been fantastic, got the start in both, but he's only human. The club recently called up 18-year-old backup Ian Michelone from Junior B to fill in for injured veteran Mathias Onuska, but he allowed four goals on 11 shots on Sunday in relief. They know poor coverage and sloppiness in their own zone won't cut it.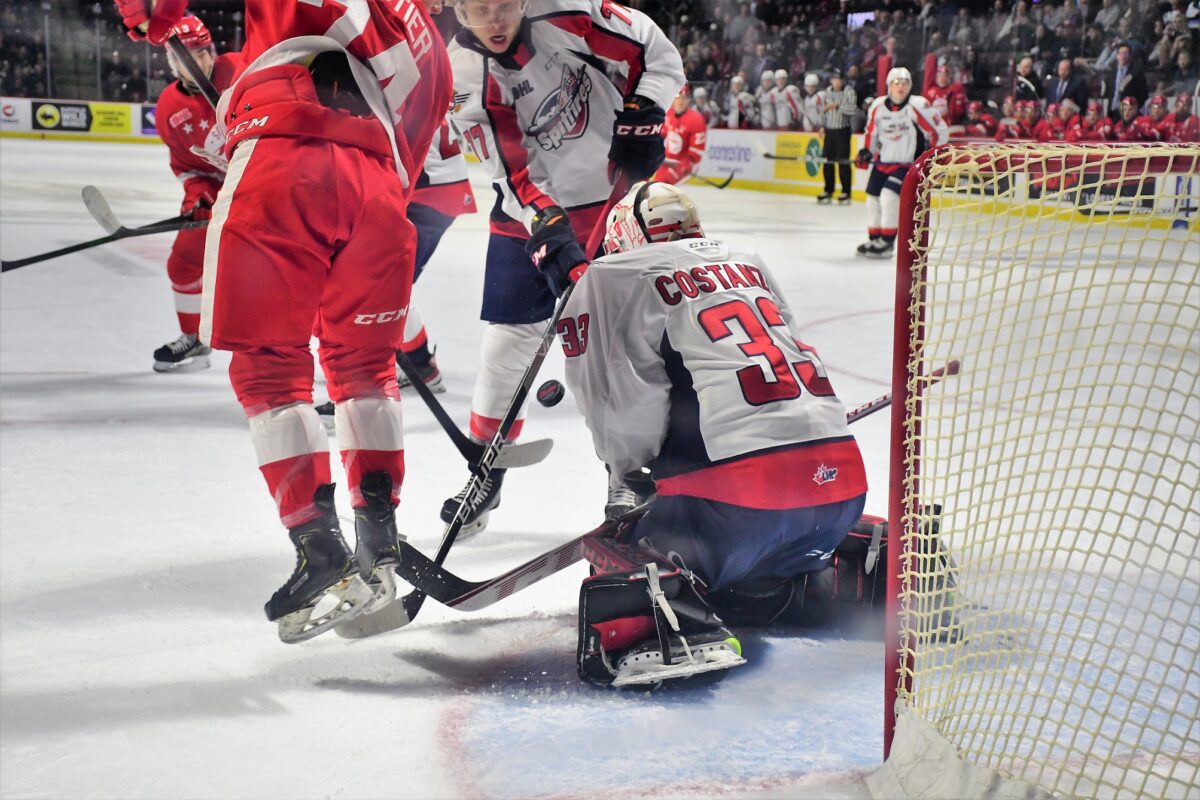 A week prior, the Spitfires beat a powerhouse London Knights' club 4-1 on the road. They have the skill to play strong defence and still put up four goals every night. Now, it's up to Savard, captain Matthew Maggio, and the rest of the leaders to take charge and get back to basics. You can have as strong of an offence as you want, but without a 200-foot game, two points won't be easy to get.
2. No Easy Games
One consistent message this season from Savard and his leadership group has been that there are no easy games. Every team is going to be a battle, and if you let your guard down, you're going to pay.
At the end of Monday, Jan. 23, the first and tenth seeds in the Western Conference were separated by 28 points; the Spitfires have 60 while the Otters have 32. In the East, the third-seeded Colts (52) and ninth-seeded Generals (36) aren't far behind. On Thursday, the Otters were thorns from start to finish, and that's been the story between the clubs all season. Saturday and Sunday were no different; both the Colts and Generals gave Savard's club all it could handle.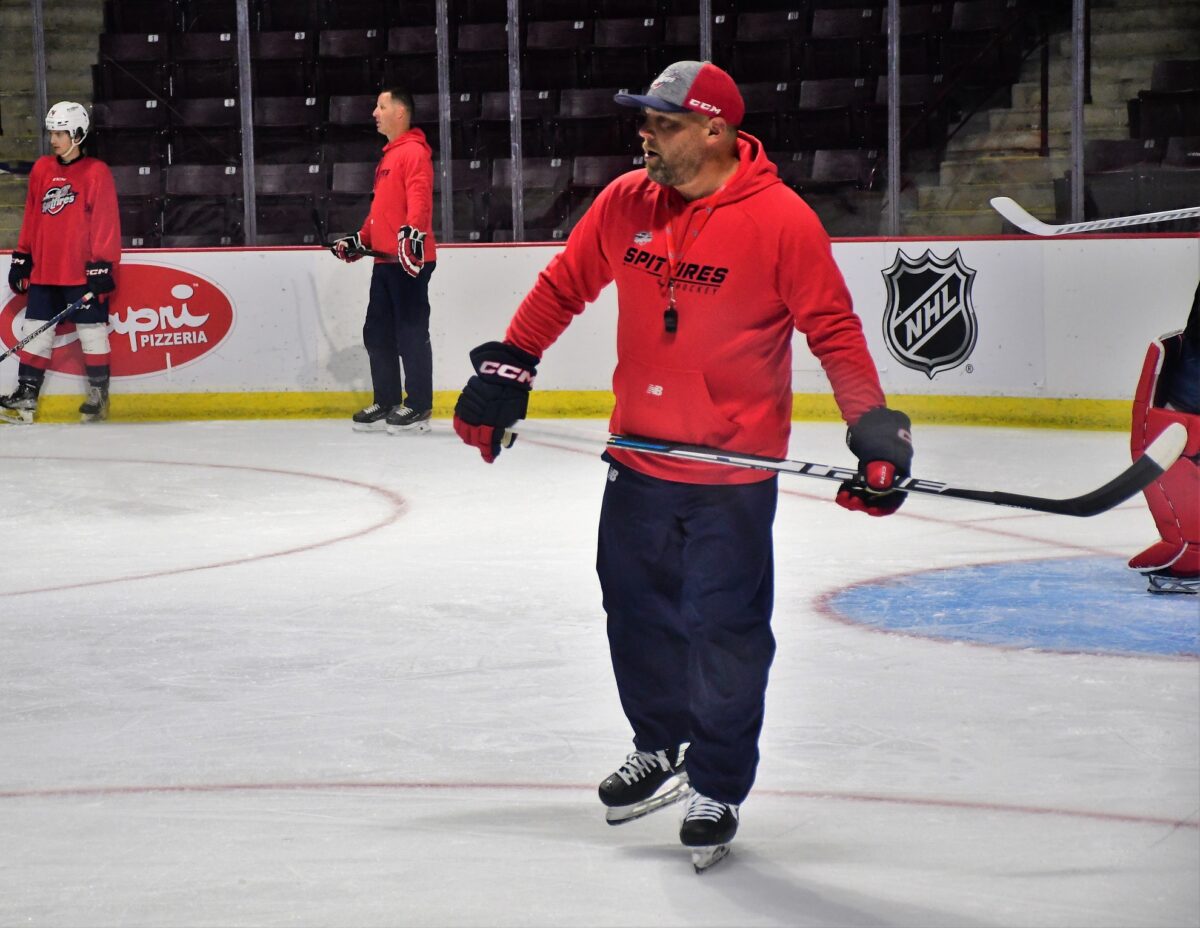 This was a reality check that the Spitfires needed, though. On paper, they're one of the best in the league. However, after making a major splash at the deadline, they have a target on their back. Teams want to take them out at all costs. If they don't bring that elite 60-minute effort, it's going to be a long night.
Related: Windsor Spitfires' Weekly: 5 Takes from 2023 OHL Trade Deadline
---
Latest News & Highlights
---
The road trip continues up north this weekend as they face the North Bay Battalion (second seed in East) on Thursday, the Sudbury Wolves (eighth seed in East) on Friday, and the Soo Greyhounds (eighth seed in West) on Sunday. It's another case of not underestimating opponents; these are three difficult clubs, and anything short of 60 minutes will likely result in disappointment. Savard's team has a three-point lead on the Knights for the top spot in the conference and 10 points up on the Saginaw Spirit for the division. If they want to maintain that, a rebound weekend is crucial.
1. Spitfires' Depth Coming Into Play
All season, Savard has emphasized how important depth is to the Spitfires' success. The coaches can roll all four lines (and three pairs) out and have a chance to produce ample offence. The deadline deals helped this even more. However, after last weekend, it's all going to get tested.
The Spitfires came into the weekend down two players — Onuska and forward Ryan Abraham are both out with injuries. Now, they're down two more, as Sobolev and forward Oliver Peer were both scratched from Sunday's game against the Generals. The team was forced to roll five defencemen and call up forward Wylie Birkett from LaSalle Vipers Jr. B to give them 11 forwards.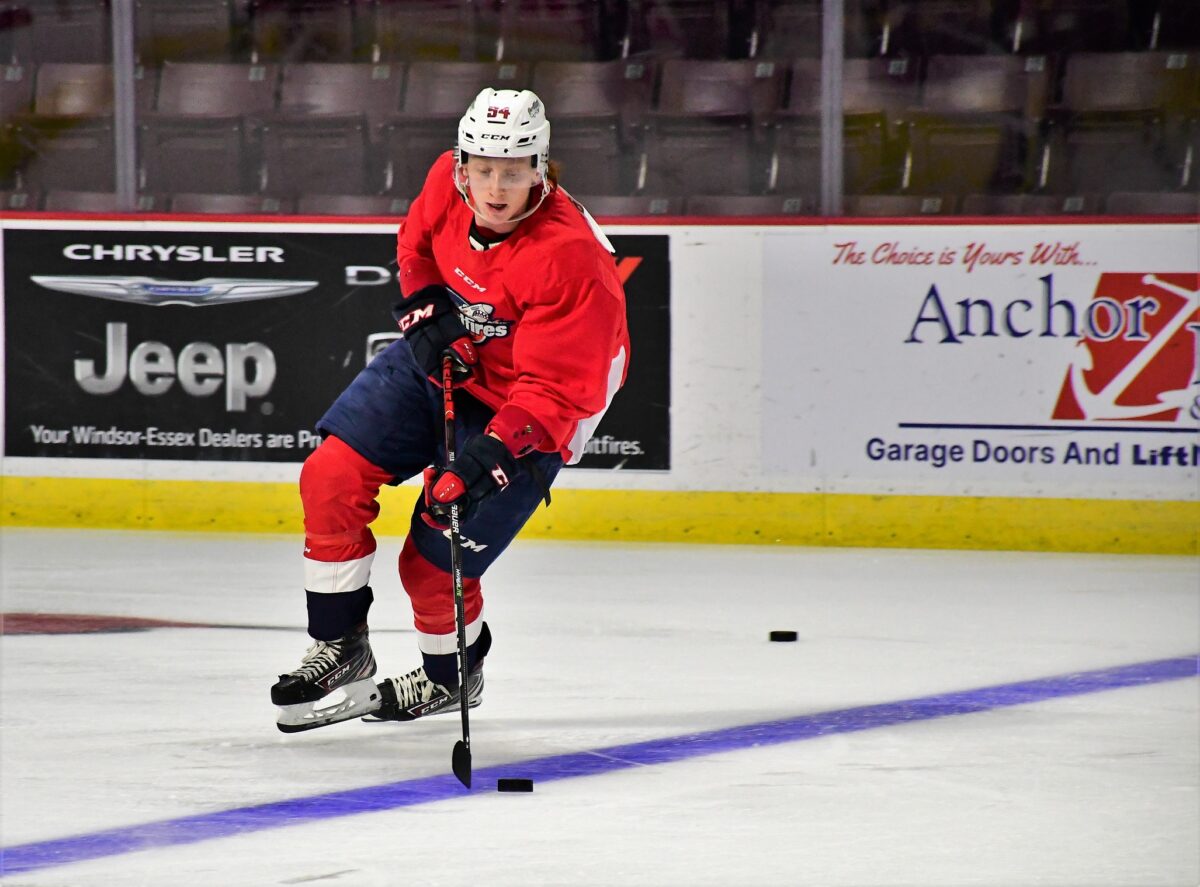 Onuska's experience and Abraham's skill and grit are big holes in the lineup. Adding Peer, an offensive speedster, and Sobolev, a shutdown guy, to the list is just salt in the wound. However, the adversity is what the club had planned and prepared for at the deadline. Bowler and Savard have put together a game plan for situations like this, and now we'll see it all play out.
On Tuesday, the club was ranked eighth in the Canadian Hockey League (CHL) Top 10, moving up from ninth a week ago. They know what they have to work with and how to solve these issues. Whether they run a full, healthy lineup or not, they're out to prove last weekend's defence was a fluke.
---
---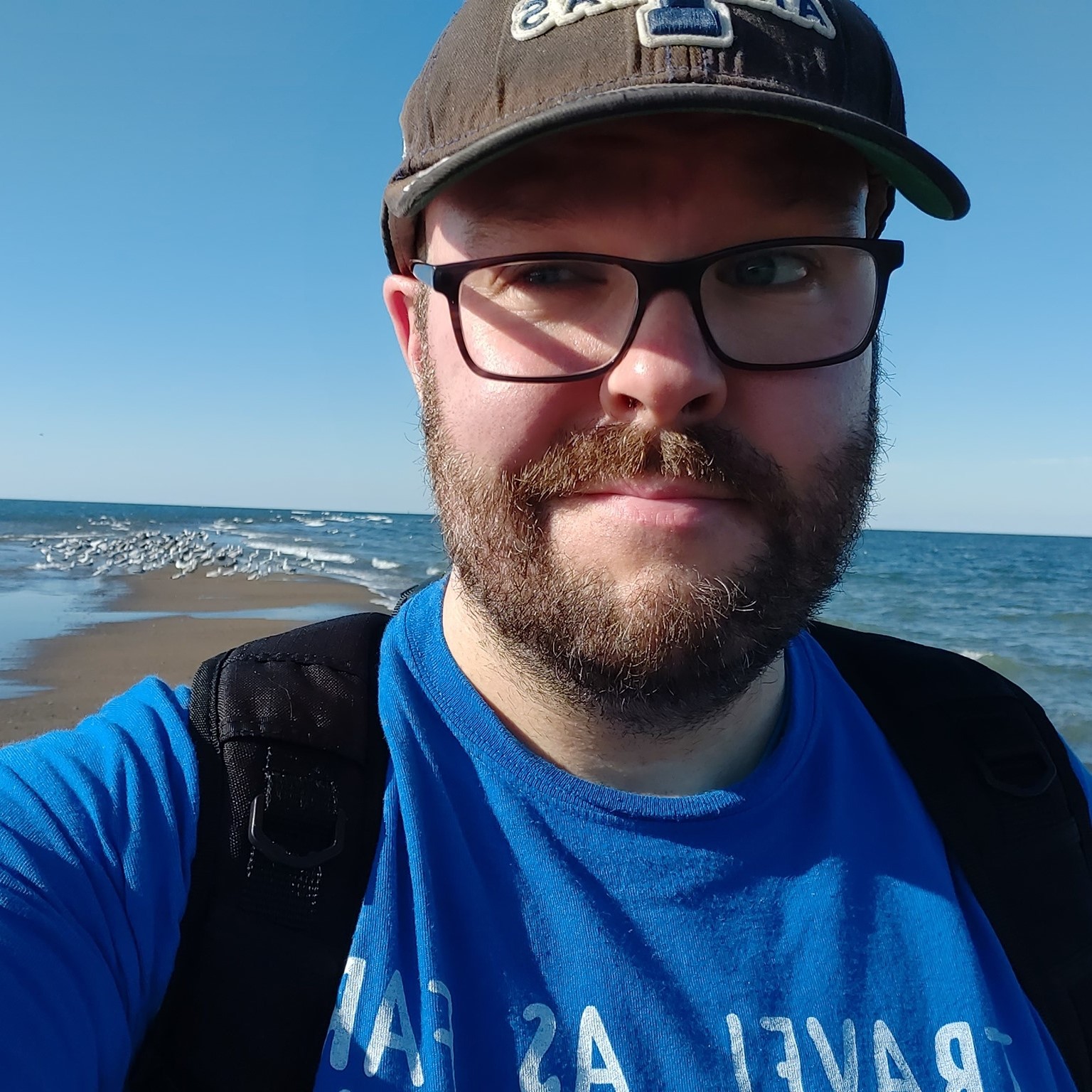 A nearly life-long resident of Windsor, ON, I graduated from St. Clair College (Journalism) and University of Windsor (Communications) and have attended Windsor Spitfires' (and OHL) games for 30-years. My areas include multimedia journalism and photography.