The 2017-18 NHL season hasn't even reached the playoffs yet but the offseason landscape is already beginning to take shape. Once the Stanley Cup is won and the celebrations have ended, the higher-ups will begin their annual look back at the season and determine what direction the team should take for the next year.
Before they can begin to move forward, teams need to take into consideration one of the biggest components to whether they succeed or fail. This is known as free agency. This year, the talent pool can go either way. Right now, some of the best players in the league will become unrestricted free agents, though there is still plenty of time for their teams to re-up their contracts, thus taking them off the market before then. If this is the case, all signs point to this year being a very weak period. There's not much chance that John Tavares and Mikael Backlund will be available come July.
Related: Jets' Trouba Heading for Another Contract Standoff?
A Lack of Big Names Can Make for Interesting Stories
If nothing else, one positive note that can come from a weak free agency pool is a wealth of exciting activity, from feel-good stories of a grizzled veteran heading to a contender for one more run, to a former hotshot returning to his starting point at an embarrassingly reduced sum. This year is no exception and there is one story, however unlikely, that could be entertaining, at least.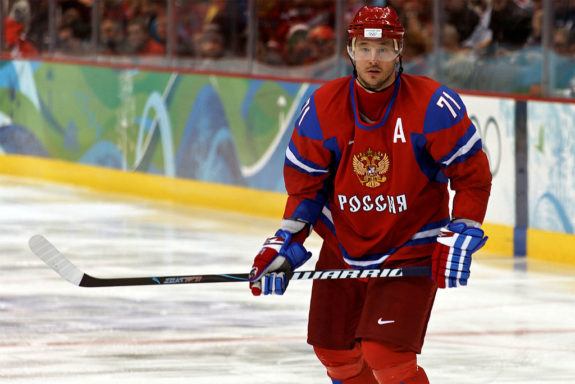 Ilya Kovalchuk, a former first-overall selection for the Atlanta Thrashers, is planning on making a return to the NHL next year, starting by becoming a free agent in the offseason. This is a slightly big deal because Kovalchuk, currently playing for St. Petersburg SKA of the Kontinental Hockey League, spent 11 seasons in North America between Atlanta and New Jersey, scoring 417 goals and 816 points in just 816 games. Even at the age of 35, the Russian sniper is lighting it up overseas, having amassed 65 points in 55 games this year.
Kovalchuk returned to the KHL for the 2013-14 season, abandoning the New Jersey Devils just three years after signing a massive 15-year deal that saw the team get into some hot water with the NHL. However, despite being away from the league for several years and leaving on fairly bad teams, the state of the NHL is such that there will inevitably be a home for him when the first puck drops next season. One landing spot could be the team with whom he holds all of the major scoring records.
All-Time Leader for the Jets
The Winnipeg Jets are having one heck of a season, recording their first ever 100-point campaign and heading into the playoffs poised for greatness, and time will tell just how far they make it. Even though winning it all is considered a long-shot given their lack of experience in high-stakes situations, one look at their roster shows that there are very few holes that need to be filled.
Even after free agency begins, they don't stand to lose all that much in the way of core players, with the possible exception of Brandon Tanev. However, teams can always use some help, and they may be able to make an exception for their all-time leader in 16 offensive categories.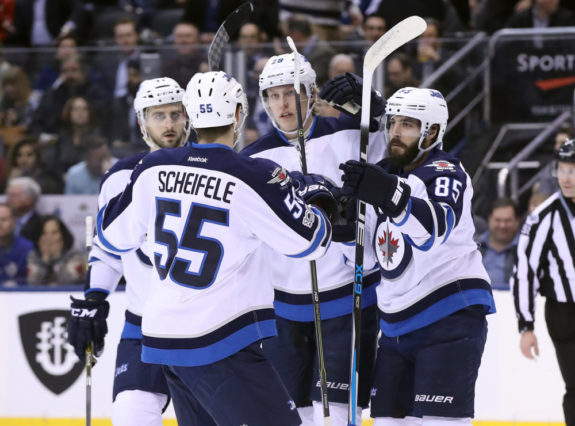 Of his 816 NHL points, 328 goals and 287 assists came with the Atlanta/Winnipeg franchise, which gives Kovalchuk the all-time lead for goals and points with 615 total. While his records are slowly being overtaken by the new cast of stars led by Blake Wheeler, Mark Scheifele, and Patrik Laine, the numbers he put up during his time with the franchise left their mark. This coming season could create a good opportunity for him to add to his lead, or more likely, mentor those who are destined to surpass him.
For all of his accomplishments, one of the few things that Kovalchuk hasn't managed to do is win a Stanley Cup. For that matter, he's only appeared in the Final once, playing six games with the Devils before the Los Angeles Kings won their first championship.
The Cup is the only thing missing for him to achieve hockey's vaunted trifecta: an Olympic Gold medal, a WHC Gold medal, and a Stanley Cup ring. He's already won the WHC twice and received his Olympic gold this past games in Korea, and now he needs the ring. Which team he ends up with will likely depend on who does what in the postseason.
Related: Jets Enjoying Home-Cooking This Season
One Last Shot at Glory
For anyone hoping that Kovalchuk will sign with the Jets, perhaps they shouldn't hold their breath just yet. Other teams will be lining up to sign the superstar, and many of them will have a distinct advantage over the small-market club. Namely, they'll be able to offer a hefty sum of money for his services, even if it's for one or two years. He still has a lot to give and would add depth scoring along with a wealth of knowledge.
Another factor that may end up disqualifying the Jets from being worthy of his services depends on how well they do in the playoffs. If they don't make the final round, he may not even look at them as a possible stop. Should they make it that far, or even win it all, the team may not be in the market for his particular skill set.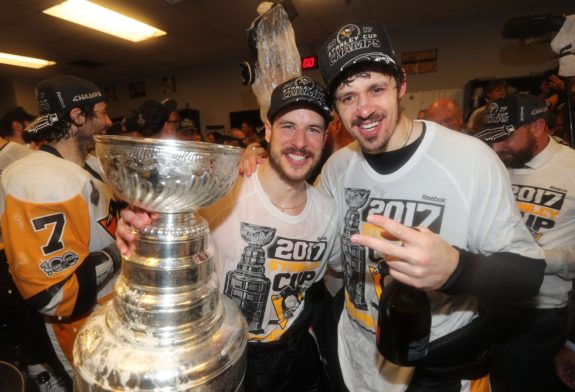 In the end, Kovalchuk will probably sign with one of the NHL's juggernauts, like the Pittsburgh Penguins or Boston Bruins, who have a proven track record of winning championships. If not them, then one of the up-and-coming powerhouses like the Tampa Bay Lightning could find him to be the missing piece to their Stanley Cup puzzle. Just for a minute, though, this year's free agent frenzy could entertain the possibility that Kovalchuk finally returns home.