Winnipeg goaltender Michael Hutchinson will sport the face of a beloved Jets superfan on his mask during the 2017-18 season. Len Kropioski — known in Winnipeg as 'Kroppy' — was a staple at every home game before passing away last September at the age of 98.
Hutchinson teamed up with goalie mask painter David Leroux to create the design. It shows a black and white picture of the military veteran giving the salute. The mask, tweeted by Hutchinson on Saturday, also says "Kroppy, 1918-2016."
https://twitter.com/mhutch34/status/904071298728554496
For years, artist David Leroux has been painting the masks of NHL stars and amateur goalies. His creations have been worn by Edmonton's Cam Talbot, Dustin Tokarski of the Anaheim Ducks and former NHL goalie Ray Emery.
Leroux has designed and painted several masks for Hutchinson, including masks for breast cancer awareness and the 2016 NHL Heritage Classic.
Story of Kroppy
A World War II veteran, Kroppy was a season ticket holder since the return of the Jets in 2011. He would make the over two-hour drive from Kenora, Ontario to Winnipeg's MTS Centre for nearly every game.
A tradition was born where the camera would focus on a saluting Kroppy, dressed in military attire and donning his medals, at the end of the Canadian national anthem. It's an emotional moment for anyone at a Jets game. In a span of five seconds, you are filled with Canadian pride watching a man who fought for his country singing his heart out and saluting those who gave their lives for Canada.
Fans began to worry during the 2016 season when Kroppy was nowhere to be found on the big screen for several games in a row. It was later revealed by local media that he had spent time in hospital but was doing fine.
He made his return to a Jets game in late March, receiving a loud ovation as his fellow fans were relieved to see a part of the team's identity back in the crowd. Later in the game, Kroppy and the rest of the arena was brought to tears when during the in-house promotion, that shows two cheering fans, Kroppy stood alone. He gave the crowd a wave and wiped away tears during a standing ovation. Players joined in, banging their sticks and those standing wiped away tears of their own.
Of all the moments in @mtscentre, this is one of the best.

Relive the moment as Kroppy wins tonight's Fan vs Fan.https://t.co/6nqDbeSvNG

— Winnipeg Jets (@NHLJets) March 31, 2016
Hutchinson in Tough to Make Jets
The classy tribute by Hutchinson aside, there's a good chance the 27-year-old will be on the outside looking in this fall. The Jets' goalie depth includes young number one Connor Hellebuyck, former Calder trophy winner Steve Mason, and highly touted prospect Eric Comrie. With Hellebuyck and Comrie long viewed as the tandem of the future, and Mason coming over as a free agent on a two-year, $8.2 million contract, Hutchinson faces a tough test entering training camp.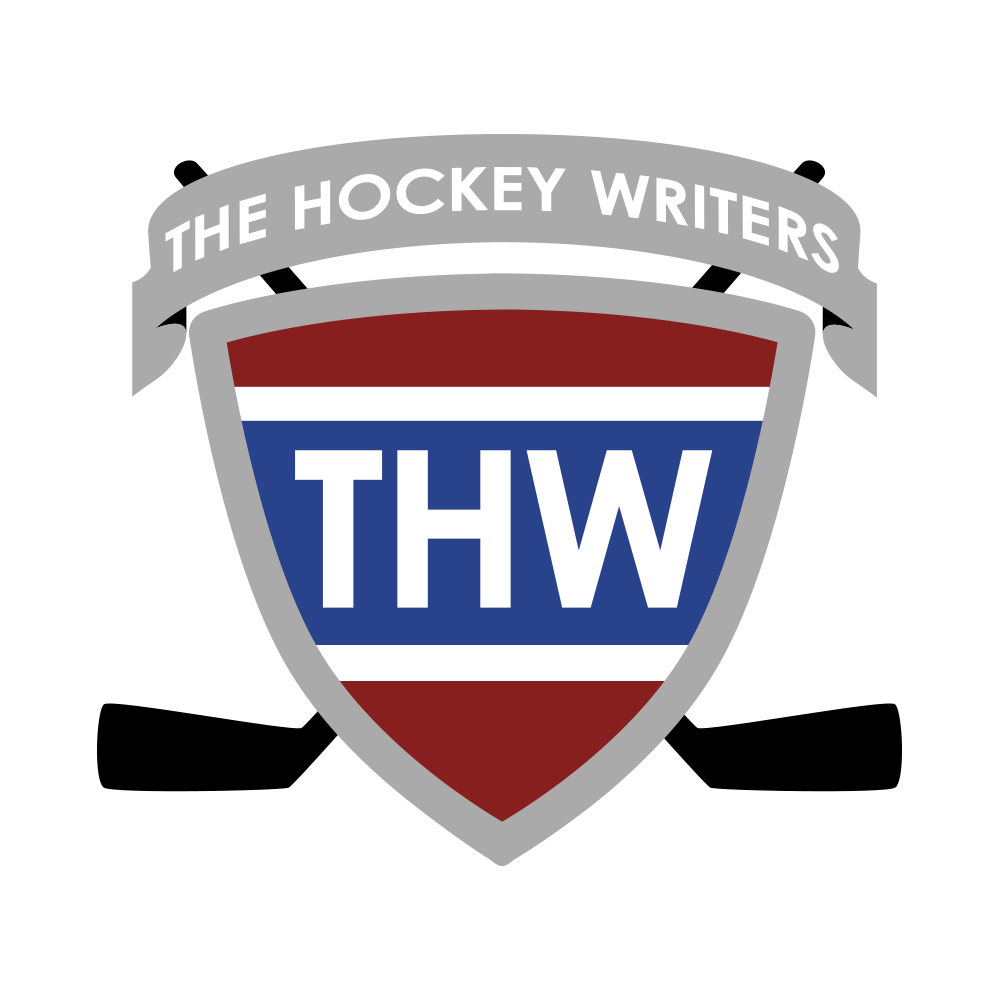 The Hockey Writers is:
1) A top-tier hockey media company delivering a top-notch, in-depth look at the NHL
2) A collective of some of the best hockey writers anywhere
3) A multimedia provider with daily podcasts and YouTube shows
4) Well-respected and widely-cited NHL prospect and draft resource