Already, there have been a lot of unexpected changes in the NHL, in terms of teams and where they stand a quarter of the way into the 2017-18 season. One of the most unexpected starts has been from the Pittsburgh Penguins, who've already spent a considerable amount of time at the bottom early on.
Then there are the Tampa Bay Lightning and the New Jersey Devils – both teams finished the 2016-17 season within the bottom-15, and now are both within the top three. But, one team that hasn't had a lot of attention yet, despite their great start, is the Winnipeg Jets, who now rank fourth overall in the league.
Last year, the Jets finished 20th overall with a 40-35-7 record. Interestingly, they ranked seventh in scoring with 246 goals scored – one goal short of the Columbus Blue Jackets, who finished the 2016-17 season in third overall. Although they could shoot the puck at a half decent rate, the Jets were one of the worst teams in the league for keeping pucks out of their own net, ranking fourth-worst in goals against. To say the least, they struggled defensively.
So, why are they doing so well this year, and what's changed?
Biggest Change #1: Kyle Connor
In terms of roster changes, there actually weren't too many – not like the Devils who can attribute much of their newfound success to a drastically different look and style compared to their roster last year. For the Jets, though, they had recalled and tried several players from their AHL-affiliate team earlier this season, but only one has managed to maintain a spot on the NHL roster – Kyle Connor. He's probably one of their three biggest game changers this year – he's playing as a rookie and is performing pretty well.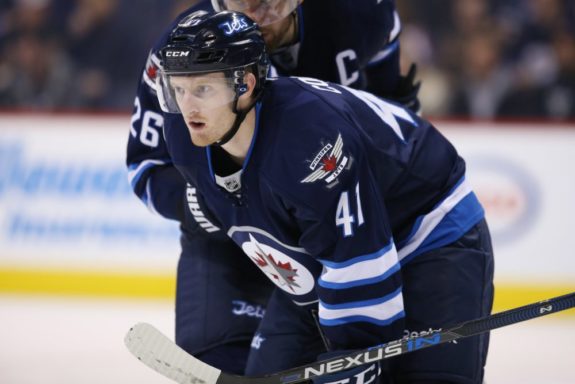 After Matthew Perreault sustained an injury on Oct. 14, he was placed on injured reserve. That's when Connor was recalled. Connor is a first-round pick drafted in 2015 who had played in 20 NHL games the season prior, having scored two goals and three assists during that time. Now, in 18 games this year, he already has 12 points, which gives him a point-per-game-played (P/GP) rate of 0.67.
Perreault, one of the Jets' better point-producers, has already missed 12 games this year, but has since returned from injured reserve and scored six points in six games for a total P/GP rate of 0.82. Although this only takes into account 11 games, it's significantly higher than any P/GP rate in any of his previous NHL seasons.
Biggest Change #2: Fewer Injuries
Perhaps the Jets' recent run of success this year has something to do with the fact that last year, they only had four players participate in a full 82-game season. In 2016-17, they were riddled with injuries which badly thinned them out on the top end.
By the beginning of Nov. 2016, they already lost Bryan Little, Drew Stafford, Shawn Matthias, Joel Armia, and Perreault along with defensemen Mark Stuart and Tyler Myers. Some key players who missed a significant number of games included Perreault, who missed 17 games due to an upper-body injury he sustained on Nov. 3, 2016, in a game against the Washington Capitals.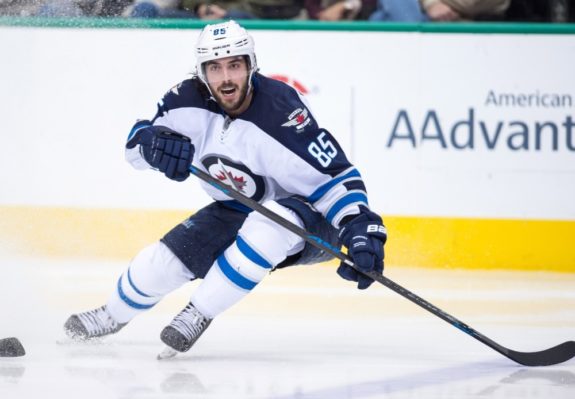 Then there was Myers, who missed 71 games due to a groin issue he received just 11 games into the season on Nov. 11, 2016. The injury caused him to miss the remainder of the season. And finally, in January last year, Patrik Laine smashed helmets with Buffalo Sabres' Jake McCabe, where he went on to miss nine games with a concussion.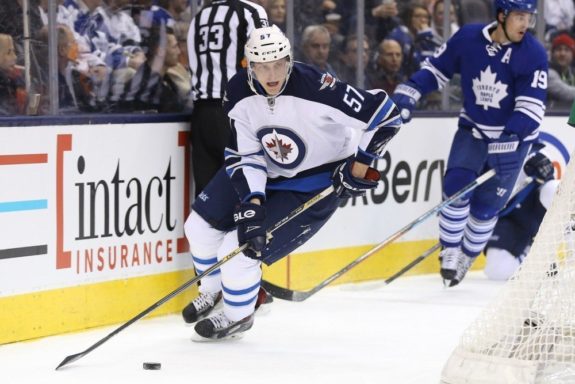 Then there's Dmitry Kulikov, a defenseman who played for the Buffalo Sabres last year. He was signed as a free agent over the summer, but, due to the high number of injuries he sustained last year, it's caused concern for this year. In 2016-17, he missed a month of games after Nov. 9, 2016, due to a lower-back injury he sustained in a preseason game against the Toronto Maple Leafs. Then, after Dec. 27, 2016, he missed another month of games due to the same lower-back issues. On Mar. 4, 2017, he sustained an upper-body injury which sidelined him for another few weeks.
Right now, the Jets don't have any of these major injuries to deal with.
Biggest Change #3: The Myers & Kulikov Duo
The third biggest game changer for the Jets is the return of Myers and the addition of Kulikov (assuming he can stay healthy), who've now been put together on the third defensive pairing. They're also the Jets' only defensemen to have improved their P/GP rates since last season. If they can keep their defensive pairs intact, and continue giving Connor more responsibilities up front, then they should be set to continue winning games. Although its only 23 games into 2017-18, they've allowed sixth-fewest goals against – a pretty big jump from where they were sitting on that list only seven months ago.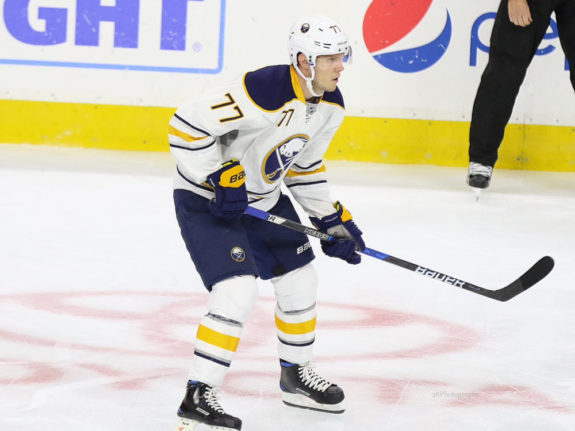 If it weren't for all their injuries last year, they likely would've performed better. However, if it weren't for Perreault's injury earlier this season, it may have taken them longer to get Connor playing in a full-time position. Also, they're playing a better defensive game than they used to. They actually rank fifth for most blocked shots in the league.
Some may argue that if a team has to block that many shots, then their defence really isn't that great, but the Jets' 'shot attempts against' (SAT) are average compared to the rest of the league, as they rank 15th for most shot attempts against. The addition of Myers and Kulikov as defensive partners has provided the Jets with some much-needed depth on defence. And finally, although there have been some injuries earlier this year, it's turned out to work in the team's favor because it's forced them to bring in new talent.