The Winnipeg Jets have signed Russian defenseman Dmitri Kulikov to a 3-year, $4.33 million/year contract, as reported by Darren Dreger on Saturday.
3 years, $4.33 aav for Kulikov in Wpg.

— Darren Dreger (@DarrenDreger) July 1, 2017
Will Kulikov Rebound Back in Winnipeg?
After being picked in the first round and a good start of his NHL career with the Florida Panthers, Kulikov was traded to the Buffalo Sabres in the final year of his deal. The Russian blueliner didn't have a great season with the Sabres, and it was quite expected for him to sign with another team for a much-needed change of environment.
In Winnipeg, Kulikov may find the ideal place for his game, and he will also have less pressure. On the other hand, the Jets may have been a bit generous offering three years, but lately luring free agents seems to be harder and harder for most of the Canadian-based teams.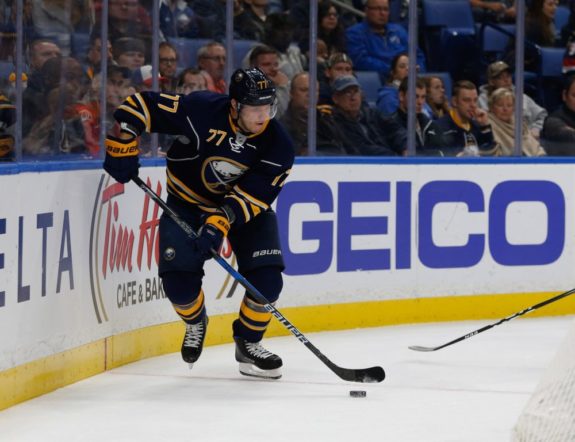 A native of Lipetsk, Russia, Kulikov will have a moderate impact on the Jets' cap, with a caphit of $4,333,333 through the 2019-20 season. It may not be a bargain-type of deal for Winnipeg, but it won't cost the team a lot of dollars or cap space, especially considering that Kulikov has shown in his first NHL season that he can contribute at both ends of the ice. He can ideally play in any of the three defensive pairings for the Jets, leaving the coaches with plenty of options for their defense.
What Will Kulikov Bring to the Jets
Kulikov is a veteran of 507 NHL games and was limited last year to only 47 games due to a back injury. He scored two goals and five points during the 2016-17 campaign. Kulikov is also still very young at 26, and this detail can intrigue even more the Jets fans and management. The new Jets signing has also plenty of international experience, having represented his home country, Russia, at a number of tournaments, including the 2016 World Cup of Hockey in Toronto.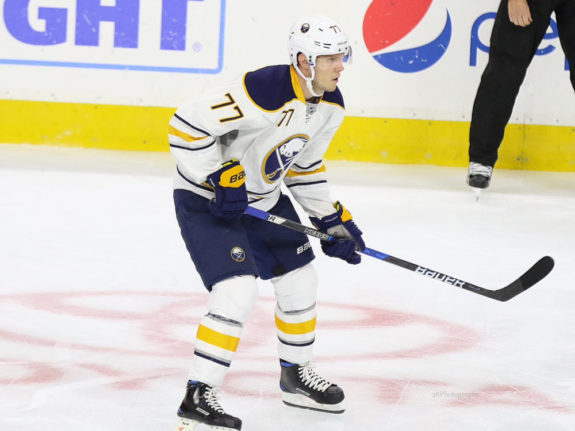 The career minus-64 of Kulikov shouldn't worry too much as he spent most of his career with low-standing teams like it was the case in both Florida and Buffalo. Kulikov has an accumulated experience of only 13 games in the NHL playoffs. In Winnipeg, Kulikov will have a good chance to rebound in his career and get to the level he was at just a few years ago.
The Winnipeg Jets have been active on the free agent market on the first day of negotiations. Other than Dmitri Kulikov, the Jets added to their lineup UFAs forward Michael Sgarbossa, who spent last season in Anaheim and Florida and goalie Steve Mason off the Philadelphia Flyers. The Jets have still more than ten million dollars of cap space, and therefore may announce another signing or two as the 2017 free agency rolls on.
A professional hockey writer and translator. Loves Russian culture, language, and hockey. Reachable on twitter @AlexSerenRosso