With the NHL lockout dragging on and on and fans growing increasingly frustrated with the "business" of hockey, the World Junior Hockey Championships couldn't be a more welcome diversion.
This is especially true for fans of Team USA, as the consistency of the under-20 Americans in this year's tournament is perhaps the number-one reason they competed against Team Sweden in the gold medal game. There isn't a player on the roster, it seems, whose overall play has been sub-par or worthy of negative comment, although there have been those who have been especially impressive.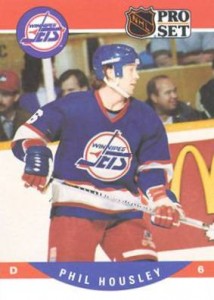 On any team coached by the legendary Phil Housley one would expect the defense to shine, and indeed it has. In the tradition of Housley's own style of play, the young defense of Team USA has contributed plenty of offense – 10 goals, 17 assists in 6 games – while also consistently maintaining their defensive responsibility.
Among the most fun to watch on the blueline has been Seth Jones – a player not yet even drafted by an NHL team, having just turned 18 a mere three months ago. The 6'3″ Jones, son of former NBA star and current Brooklyn Nets assistant coach Ronald "Popeye" Jones, has been stellar in all aspects of his game throughout the tournament.
Not only has Jones garnered seven points (1G, 6A) and a plus-seven rating in six games, but the patience, calmness, and general hockey sense he has displayed has been highly impressive for one so young. Don't expect him to last long in the 2013 draft; first-overall would not be a surprise.
Jones is not the only Team USA defender to impress in the tournament. Team captain Jake McCabe, the Buffalo Sabres second-round choice in 2012, has notched 3 goals, 3 assists and a plus-seven rating, while Jacob Trouba, taken 9th overall in 2012 by Winnipeg, is tied for second on the team in scoring (4-4-8) and first in SOG (22).
It isn't just the defenders who have impressed for the Americans, however. New Jersey native John Gaudreau has lived up to his nickname of "Johnny Hockey", netting 7 goals in six games and was tied with Trouba for the team lead in SOG.
Also of note has been the play of Rocco Grimaldi who, at just 5'6″ and 160lbs, many were unconvinced would even be drafted by an NHL team. The Florida Panthers took a chance on Grimaldi, selecting him 33rd overall in 2011, and the center from Rossmoor, California has been a living example of the classic Mark Twain quote "it's not the size of the dog in the fight, it's the size of the fight in the dog".
Aside from a few ill-advised no-look passes, Grimaldi has been a standout, showing speed and tenacity along with exceptional strength for a player of his size, and at present, the Panthers and their fans have to be happy they took the gamble on him.
Rangers fans too have a reason to be happy: the performance of the Blueshirts' 2011 first-rounder J.T. Miller. Miller's solid two-way play throughout the tournament has raised excitement at the thought of someday seeing the 19-year-old on Garden ice. Although he has notched eight points (2G, 6A) in six contests thus far, most noteworthy is probably his level of responsibility; not only is he an alternate captain, but Housley has consistently set Miller against the opposition's top players, meaning his coach has no lack of faith in him. Also good to see is his willingness and propensity to plant himself in front of the opposing net.
Defending the net for the Americans is Pittsburgh native John Gibson, yet another standout. If this wasn't an under-20 tournament, one watching Gibson in net might think they were watching an NHL veteran. Steady, cool-headed, no dramatics or flailing in net, just solid, disciplined goaltending. Gibson was selected 39th overall by the Ducks in 2011, and if he continues to impress as he has, the goalie situation in Anaheim could get interesting in a hurry.