With Canada just finishing up their one week summer evaluation camp, it gives everyone a preview of what the potential team could look like.
41 players, 11 returnees from 2014, were invited to Quebec to participate in a handful of exhibition games and team scrimmages.
While it is fun to try and envision line combinations and defense pairings for Boxing Day, the fact is that the team could look drastically different come December. Especially with the fact there are a number of players that could very well be suiting up for their NHL clubs rather than Canada at that time.
Here's a look at a few of those players.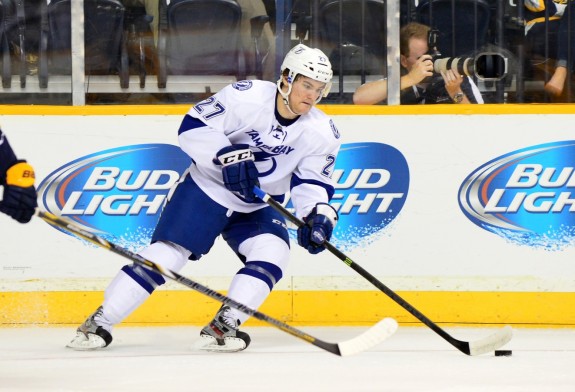 Jonathan Drouin, LW, Tampa Bay Lightning
The most likely not to be available, Drouin is all but a lock to play for the Lightning next season and probably with a top six spot waiting for him.
A member of the last two Canada squads, there is nothing left to prove for Drouin in junior hockey. With Martin St. Louis leaving, fans are clamouring for Drouin to take his spot beside Steven Stamkos.
Grab that coffee and enjoy the Sunday Long Form article. Jonathan Drouin expects to make Lightning this year: http://t.co/AeIBpDqXUW

— Tampa Bay Lightning (@TBLightning) July 13, 2014
Sam Reinhart, C, Buffalo Sabres
A team desperately in need of a lot of things, the Sabres need added offence up front and specifically from the centre position. Reinhart, coming off being named WHL Player of the Year could step into one of the top two lines right out of camp.
As it stands Buffalo has Cody Hodgson and Tyler Ennis as their top two pivots. Not exactly something that gives opponents nightmares.
A player that plays with a maturity and awareness beyond his years, odds are he will have the Sabres crest on in December and not that of the maple leaf.
Aaron Ekblad, D, Florida Panthers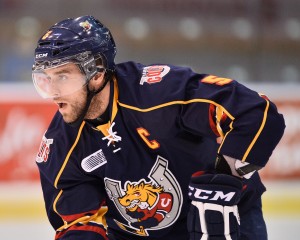 The number one pick in this years draft did not have a good week at camp, but it had nothing to do with his performance. Suffering a concussion early in the week, all he could do was sit and watch the rest.
That is unlikely to be a factor once NHL training camps start and Ekblad is expected to start the year on the Panthers blueline. There are few junior players as NHL ready as Ekblad.
Curtis Lazar, C, Ottawa Senators
The most impressive player in camp not named Connor McDavid, Lazar can do just about everything. Next to Drouin would likely be the favourite to wear the "C" as well for Canada.
Had a very good tournament last year and coming off a Memorial Cup win, Lazar is a player coaches love. He plays well in all three zones, can put the puck in the net and shows leadership and other intangible assets. He also has the versatility to play wing or centre.
Could very well start the year in Ottawa or junior and either would not be a surprise, but at the rate he is impressing his onlookers, it's looking more like Ottawa.
Bo Horvat, C, Vancouver Canucks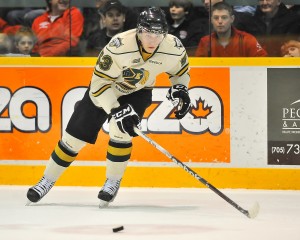 A player similar to Lazar in the sense that he possesses a well-rounded game, Horvat is another centre who has a strong two-way skill set. Coming from the London Knights and the Hunter brothers you know he's also well prepared.
Perhaps the player most likely to be with Canada at the World Juniors on this list it would not be a shock to see him in Vancouver either.
Losing Ryan Kesler, and even though the Canucks have brought in Nick Bonino and Shawn Matthias, the centre position is one of weakness for Vancouver. A strong training camp could earn Horvat a spot with the team if he impresses new coach Willie Desjardins.
_______________________________________________________________