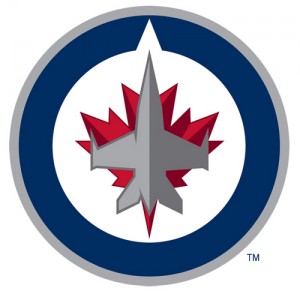 The Winnipeg Jets ended 2011 on a high note, defeating the Toronto Maple Leafs in their first New Year's Eve game of the modern era.
The win puts the Jets solidly in 7th place as they head into 2012, a year that will have a lot of questions around it.
The first question to be answered will be momentum. The Jets were red hot in the month of December, a trait that can be partly attributed to being on home ice for all but two games. January, however, sees the team become road warriors, playing 9 of 13 games outside the MTS Centre and starting the month with a four game road trip. the 5-8-4 road record will need to improve if the team hopes to keep its current playoff standing.
The second question will be the goaltending situation. Both Chris Mason and Ondrej Pavelec have been hot of late and there will be the inevitable temptation to bring Mason between the pipes more often. The result of this could be a morph into a 1 and 1a goalie sytem, rather than starter and backup. In theory there's nothing wrong with this, but if the Jets intend to make Pavelec into a 70-game starter, this will stunt his development a bit, especially as we get into the real battle weeks of the season.
The next question will come at the NHL trade deadline. If the Jets stay in contention as they are now, there will be pressure to add a new players or two to the roster to solidify the squad as they make the dash for the postseason. Opportunities will inevitably present themselves between now and d-day to bolster the roster, but the question will be whether management will risk making a move or not. The Jets have only made one external roster move so far this year – picking up Antti Miettinen off waivers – but the temptation to swap a player could be too much to resist, especially with free agency looming.
The final question will be how the Jets firmly respond to the ever-present rumours that Randy Carlyle, ex coach of the Anaheim Ducks. Carlyle was a central figure in the success of the Manitoba Moose in the IHL and AHL, and the relationship between himself, Mark Chipman and Craig Heisinger has already long been discussed. Claude Noel has turned his team around from a slow start and is likely to keep his job unless the team deep sixes in the first couple months of the new year; but Carlyle could find an opening in the head office.
All this comes before the NHL has its own questions to face before the summer hits and the CBA expires. The effect of the new deal could harm the new Jets squad or help them; but at this point it's a faraway quandary when there are so many pieces still to be answered at the MTS Centre.