By now you've seen Jarome Iginla has added quite a monumental feather in his cap. He becomes amazingly only the 10th member of the exclusive 10 x 30 Club – NHL players who have scored 30 goals in 10 or more straight seasons.
He joins a very illustrious group of highly decorated players: Mike Gartner, Jaromir Jagr, Phil Esposito, Wayne Gretzky, Bobby Hull, Marcel Dionne, Mike Bossy, Jari Kurri and Darryl Sittler. Pretty decent company, I dare say.
Of course, as classy an athlete as there is in any sport, Iginla joined the club in style:
The historical milestone has spawned a flood of articles on whether or not Iginla is deemed Hockey Hall of Fame worthy.
I will not waste time even debating this issue, as for me, there is simply no debate. Even in the event Jarome did not complete this particular feat, he would and should still have been a first ballot hall of famer.
He is rare breed hockey player, featuring a unique blend of skill, physicality, leadership ability, clutch play, and superb character on and off the ice. Displaying elite consistency throughout his NHL career (which is still far from complete) and representing Canada at the highest of levels in International competition, Iggy, as he is affectionately called, is well deserving of hockey`s highest accolades.
***
Moving right along, with hockey`s future in the hands of a superb group of young guns, let`s explore who might just have a shot at joining Iginla in the 10 by 30 Club.
The Usual Suspects
– Sidney Crosby: Injuries are the obvious biggest obstacle for most players in the quest to achieve such a feat, including Sid the Kid. With his torrid pace before the infamous concussion this season, SC87 has reached the 30 goal plateau for the third straight year. If not for an injury-shortened 2007-08 campaign, he would have five under his belt.
– Alexander Ovechkin: Heading into this season, one would have thought it was inevitable that the Great 8 would join this club. Although Alex should get to the plateau this year for the sixth straight time, 25 goals in 66 games is troubling and almost unbelievable and possibly a sign of struggles ahead.
– Steven Stamkos: The young sniper still has a long ways to go having just completed his second straight season, but I would not bet against this young gun.
Russian Roulette:
– Ilya Kovalchuk: This would be Kovalchuk`s eighth season reaching 30 goals. After an atrocious start to the season, he now has 24 goals in 64 games. He should get there. However, the next two years will be interesting to see which Kovalchuk shows up to the rink night in and night out.
Better Chance Than Sid – Really?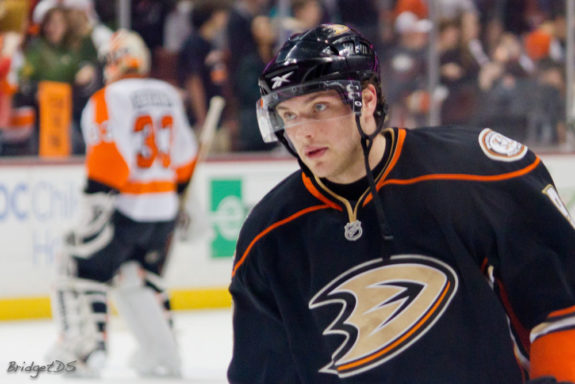 – Bobby Ryan: Other Ducks like Perry and Getzlaf might first come to mind but Ryan has already complete three straight 30 goals season (including this year). I like the odds of the player drafted after Sidney Crosby in 2005.
The Next Wave:
– John Tavares: JT may get there for the first time this year, but still has some work to do. Hockey fans are waiting for the wunderkind he has been hailed as to emerge. Tavares is learning the ropes and learning what he needs to do to become a high level player in the big league. As the young players continue to develop around him and likely in spite of the mess that is the Islanders franchise, Tavares will score a lot of goals in the NHL.
– Jeff Skinner: I raved about Skinner in my 2010 draft preview, but could not imagine how quickly he would adapt to the NHL and show the poise he has shown. His unique skating ability, puck poise and high hockey IQ will allow him to be a very consistent scorer in the future whether he reaches 30 goals this season or not.
– Ryan Strome: Undoubtedly the biggest surprise on this list, the 2011 draft eligible forward has skyrocketed up draft rankings this season. Impressively, he currently sits 2nd in OHL scoring in his draft eligible year. He is probably a better playmaker than scorer but could press for 30 goals a year on a consistent basis. Matt Puempel is my dark-horse from the 2011 draft class to be a candidate for the 10 x 30 Club.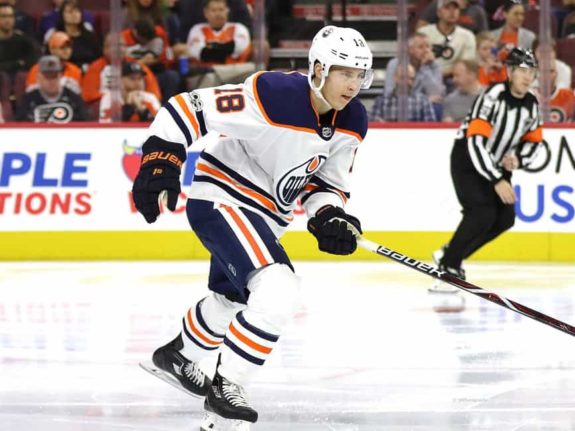 – Nail Yakupov: While Strome sits second in OHL scoring, Yakupov incredibly is currently 5th in scoring in the OHL including 45 goals in 59 games. What makes this all the more impressive is Nail is not draft eligible until 2012. Martin Frk is another possibility from the 2012 draft class.
– Nathan MacKinnon: For the out-of-the-park, long-shot pick, look no further than an elite 2013 draft eligible prospect that hails from Cole Harbour, Nova Scotia – yes, unfortunately for MacKinnon, the same place as one Sidney Crosby, making comparisons inevitable. The kid is undeniably talented in his own right as evidence with this goal against Finland in the World U17s Hockey Challenge:
Close But No Cigar:
These are five players that may come to mind quickly when discussing this subject and still have long and great careers ahead of them. They garner honourable mentions, but will likely fall short for one reason or another:
– Eric Staal
– Rick Nash
– Corey Perry
– Jeff Carter
– Taylor Hall: He will be an elite level scorer in this league but his style of play will likely land him in the infirmary on more than just this occasion in his career.
Who do you think will join Jarome Iginla in the exclusive 10 by 30 Club?
*Follow The Hockey Spy on Twitter as I infiltrate, dissect and analyze happenings of hockey prospects and the NHL entry draft.