The Edmonton Oilers are in a polar opposite position this year going from seller to buyer and likely ending the league's longest playoff drought. With the trade deadline and expansion draft looming,there's a high probability that several Oilers won't be returning to Edmonton next season.
The expansion draft will occur in six months, on June 21. The Vegas Golden Knights can only claim one player from the Oilers' active roster and there's a handful of viable candidates for Vegas general manager George McPhee to choose from. By the time the trade deadline, expansion draft, free agency and the buyout period commence, the Oilers could look vastly different next season.
With that said, here's a potential list of 10 players that might not be in Edmonton when the puck drops next October.
Brandon Davidson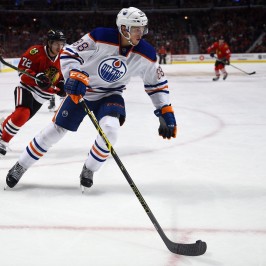 Building on the expansion draft, Oilers GM Peter Chiarelli will be allowed to protect a combination of either 1) seven forwards, three defensemen and a goaltender or 2) eight skaters and one goaltender.
Let's pretend the Oilers are protecting three defensemen; it'll likely be Oscar Klefbom, Adam Larsson and Andrej Sekera (no movement clause). That leaves the Oilers to expose Davidson, who could end up in Las Vegas.
If the Oilers protect eight skaters and a goaltender, you could see those three defenders listed, plus Milan Lucic, Leon Draisaitl, Jordan Eberle and Ryan Nugent-Hopkins unavailable to Vegas. That leaves Edmonton to choose one other skater to protect; Benoit Pouliot, Patrick Maroon or Davidson. Whatever way you slice it, there's a high likelihood Davidson is left unprotected.
The 25-year-old defenseman has been a steadily improving player and offers Vegas a cheap pickup at just $1.42 million and another year before becoming a restricted free agent (RFA) in 2018.
Mark Fayne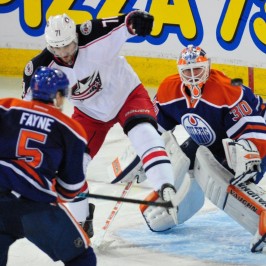 There were rumors Fayne was a potential buyout candidate last summer. With a declining one-dimensional skill-set, slow foot speed and subpar mobility, the Oilers went out and signed defenseman Kris Russell during training camp.
Once Russell was inserted into a pairing with Fayne's partner, Andrej Sekera, the writing was on the wall. Fayne started the year as the Oilers' No. 7 defenseman. After an injury, he was demoted to the AHL's Bakersfield Condors.
The Oilers defense is suddenly improving, and young blue-chip prospects are now ready and pushing for NHL minutes. Most prospects are better options than Fayne. Darnell Nurse, Matt Benning, Jordan Oesterle and Dillon Simpson have seemingly passed the 29-year-old Fayne.
Fayne has one more year remaining at $3.62 million. A buyout would cost the Oilers $1.16 million for each of the next two seasons.
Andrew Ference
Groan that Ference is included in this list, but he hasn't officially retired. The 37-year-old defenseman and former captain is technically on long-term injured reserve (LTIR) with a career-ending hip injury.
His contract expires this summer, and he'll officially announce his retirement. The Oilers were rumored to potentially buy out Ference last summer but couldn't due to his injury status.
A 16-year veteran, Ference was limited to just six games last season due to injury and didn't pass his medical to start the year. Ference played 907 NHL games and won a Stanley Cup with the Boston Bruins in 2011.
Eric Gryba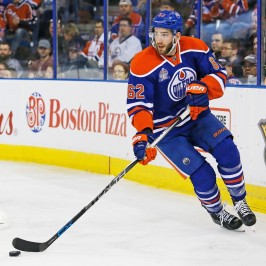 As mentioned with Fayne, there are so many good young defenders in the system ready to push for NHL minutes. That'll make it difficult to envision Gryba returning for a third season in Edmonton.
The 28-year-old waited the entire summer without a deal before signing a professional tryout (PTO) for Oilers training camp. The team eventually signed him as an insurance stop gap with a one-year, $950,000 deal.
An unrestricted free agent (UFA) this summer, there's a high probability he'll once again test the market. That doesn't mean the Oilers are opposed to re-signing Gryba, who's looked well in their third-pairing.
The team will require a No. 7 next season, the role Gryba was initially penciled into but ended up moving up due to injuries. Gryba has played 72 games with the Oilers over parts of two seasons and amassed 104 penalty minutes (PIM). If the team re-signs him, it'll likely cost them less than $1 million once again.
Jonas Gustavsson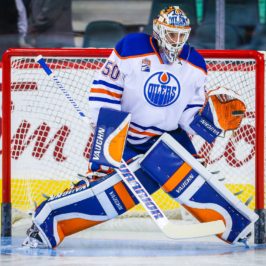 When the Oilers signed Jonas Gustavsson, it was because they couldn't trust Laurent Brossoit with the No. 2 job yet. Through the seven games Gustavsson's played this season, the Oilers have mustered just three of a possible 12 points.
The 30-year-old veteran also has a less than stellar 3.10 goals against average (GAA) and a 0.878 save percentage . Those numbers are lower than his career average of a 2.88 GAA and a 0.901 save percentage. Hardly the numbers Oilers GM Peter Chiarelli and the brain trust were expecting when they signed the veteran.
It's been left to speculation how much faith head coach Todd McLellan has in Gustavsson. Edmonton's starter, Cam Talbot, is on pace to play 72 games this season. Gustavsson will be a UFA at the end of the year. It's more likely the Oilers promote Brossoit to the backup position than re-signing a declining backup.
Matt Hendricks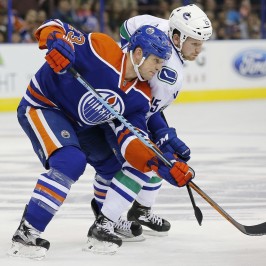 Hendricks has been a soldier for the Oilers over four seasons. Through 189 games as an Oiler, the 35-year-old has established himself as a grizzled fan favorite.
But he's getting a little long in the tooth, starting to decline and is too expensive to be playing on the fourth-line. A UFA at the end of the year, Hendricks is currently the fifth highest paid forward on the main roster with a $1.85 million cap hit. An extension likely won't cost nearly as much, but the team has several others chomping for a fourth-line role next season.
Jujhar Khaira and Taylor Beck have look poised to compete for NHL jobs next fall. Tyler Pitlick will likely return, and there's the possibility of Anton Lander trying to stick it out and nail down a permanent fourth-line job.
The Oilers are evolving and similar to the Ethan Moreau, Rem Murray type of players the team has employed over the years, there comes a time to move on. This summer might be that time for Hendricks.
Anton Lander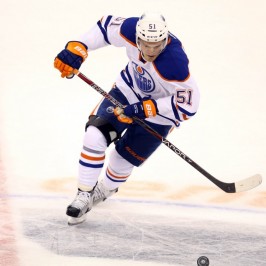 It's been an up and down career with Lander, who just got recalled from the AHL recently. The 25-year-old has struggled to stay in the Oilers lineup, and just when it looks like he's established himself, he goes cold, and you start questioning his belonging in the NHL all over again.
After finishing 2014-15 with 20 points in 38 games, Lander looked like a lock in the Oilers lineup. However, last season, he nearly went goalless the entire year and was a healthy scratch for the last 21 games down the stretch.
Oilers head coach Todd McLellan grew frustrated with Lander and in the second half of the year started cutting his minutes. Lander's been up and down between the NHL and AHL so many times you have to wonder if he's grown tired and wants a fresh opportunity elsewhere.
Lander's shown he can play regularly on the fourth line, win faceoffs and play on the penalty kill. There'll be mild interest in Lander as he'll be a UFA this summer coming off a $987,500 cap hit. Teams looking for an economical fourth-line option that can win faceoffs and kill penalties will likely call.
Iiro Pakarinen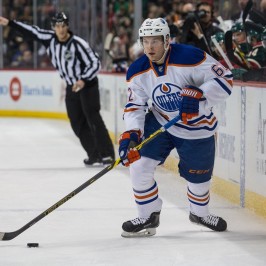 It's been a mixed bag of results for the 25-year-old Finnish forward through three seasons in Edmonton. He's played just 79 games over this time and has yet to suit up this season.
Pakarinen has been out all season with a lower body injury and is an RFA next summer. The Oilers were hoping Pakarinen would develop into a two-way, bottom-six forward but injuries have hampered his development.
At this stage, the Oilers have several young forwards looking to make the jump. Pitlick, Drake Caggiula and Jesse Puljujarvi jumped him on the depth chart, and we haven't even talked about the hopefuls playing in the AHL. The Oilers have an option in not tendering a qualifying offer and making Pakarinen a UFA.
Zach Pochiro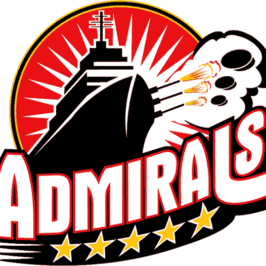 Not on the Oilers' 23-man roster, but let's go ahead and include Pochiro as part of the guys not coming back to the organization.
This is the guy Edmonton received in the Nail Yakupov trade. Unless Yakupov suddenly starts producing, the Oilers aren't going to get that conditional pick improved from a third to a second. The deal will be Pochiro and a third for Yakupov.
Pochiro hasn't done much this year playing in the ECHL. He's got just six points in 15 games and is a slighter forward with a lanky 6 feet 1 inch, 155-pound frame. Pochiro is a long-term project if the Oilers want to continue to invest in the 22-year-old. However, it's unlikely to realistically see Pochiro become an NHL regular.
The Oilers already have enough struggling forwards that are failing projects, and they don't exactly need to offer Pochiro another contract this summer. So this Yakupov deal could end up being for just a third round pick.
Benoit Pouliot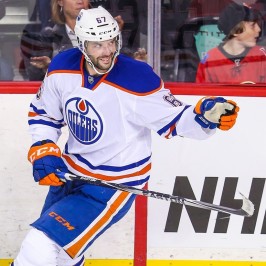 What can be said about the frustrating season Pouliot is having that hasn't already been stated? He's on pace for the worst statistical year of his professional career with a projection of 14 points.
If you crunch the numbers in Pouliot's first two years in Edmonton, they equal out to 0.61 points-per-game (PPG). That's the equivalent of two 51-point seasons. His current projection is even more disappointing when you consider he still has two years remaining at $4 million.
Pouliot is a negative value contract, and if Vegas wants to look past his struggles this year, he could be claimed in the expansion draft. All it takes is for someone to say 'Pouliot' and 'advanced stats darling' in the same sentence. Remember that stellar year he had playing with Mats Zuccarello and Carl Hagelin in New York?
It was the reason he got a $20 million deal over five years in Edmonton.
Edmonton Oilers regular contributor providing insight on all things Oilers including club history, prospect profiles, trade breakdowns, and everything else in between. Check back regularly for new and exciting content. Follow on Twitter @SanderTHW.