The Toronto Maple Leafs were unable to convert on a couple of early power-play opportunities to open up their second-round series with the Florida Panthers. It may not have cost them the game, but it certainly didn't help. The opening twenty minutes was a track meet. The Panthers showed off their speed, skill and tenacity meanwhile the Maple Leafs ability to retrieve pucks and counter the forecheck by reversing the puck or flipping it out worked at times. Needless to say, this series is going to be fun to watch.

Head coach Sheldon Keefe is going to have to be at his best when it comes to lineup adjustments, not only before games but also during. Keefe is a master of the in-game adjustment and isn't afraid to put his lines into a blender and see what can be stirred up. The Maple Leafs ran into the Matthew Tkachuk show in Game 1 and Keefe and his coaching staff should consider the following changes ahead of Game 2 to help counterpunch the opening jab from Tkachuk's line and Brendan Montour:
Reunite Auston Matthews and Mitch Marner
One of the ongoing debates in Maple Leafs land is who should be playing on Auston Matthew's right wing. And while it seems like Keefe likes Matthew Knies on Matthews' left wing these days, William Nylander has been occupying his right side.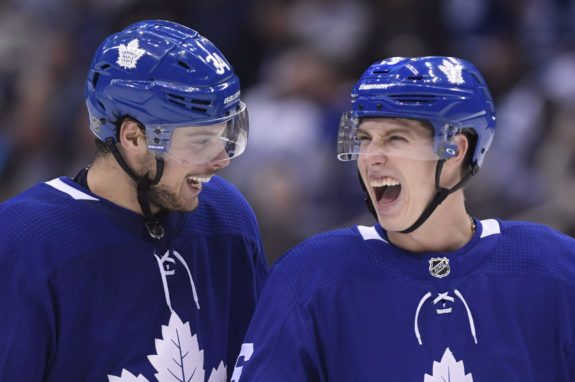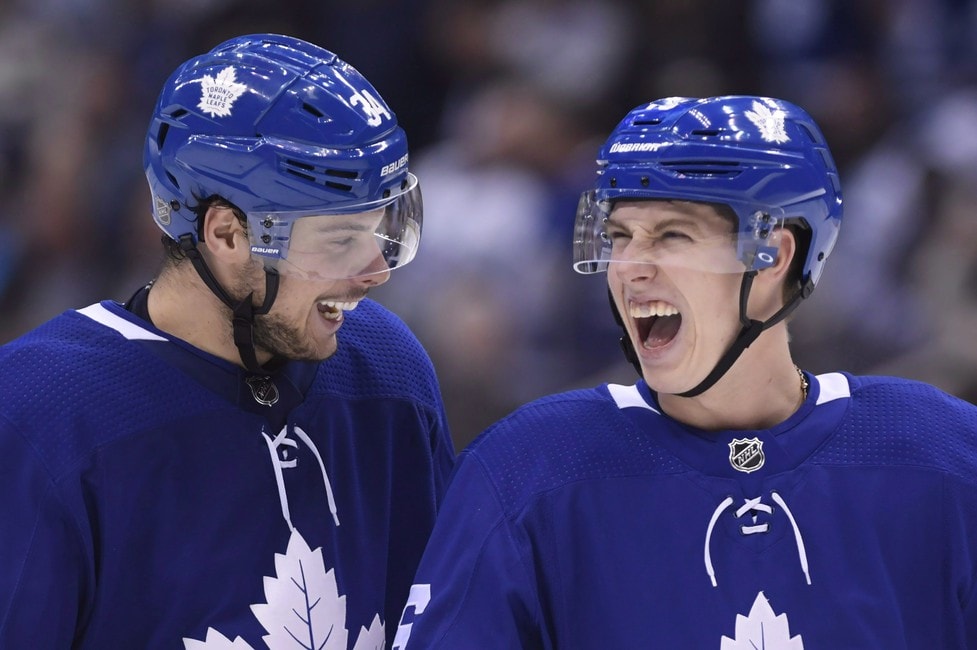 To me, who rides on 'Team Eye Test', I feel Matthews is at his best and most dangerous with Mitch Marner on his wing. The chemistry is off the charts and if they get into an opportunity to cycle on the Panthers fourth line, the duo could easily break through. Marner feeding Matthews one-timers in his sweet spot is something I'd like to see more of in Game 2.
This also allows Keefe to move William Nylander down to the second line with John Tavares and if it was up to me, which it clearly isn't, I'd play Tavares and Nylander with Ryan O'Reilly more in Game 2.
Keefe Should Go Back to 11F/7D Lineup
The Panthers speed is hard to contain as they are ferocious on the forecheck. It was one of their strengths they capitalized on to beat the Boston Bruins and if they perfect it once again, the Maple Leafs are in trouble. A couple of things which could help Toronto's cause for Game 2 – more speed/mobility on the back end and playing their best players more.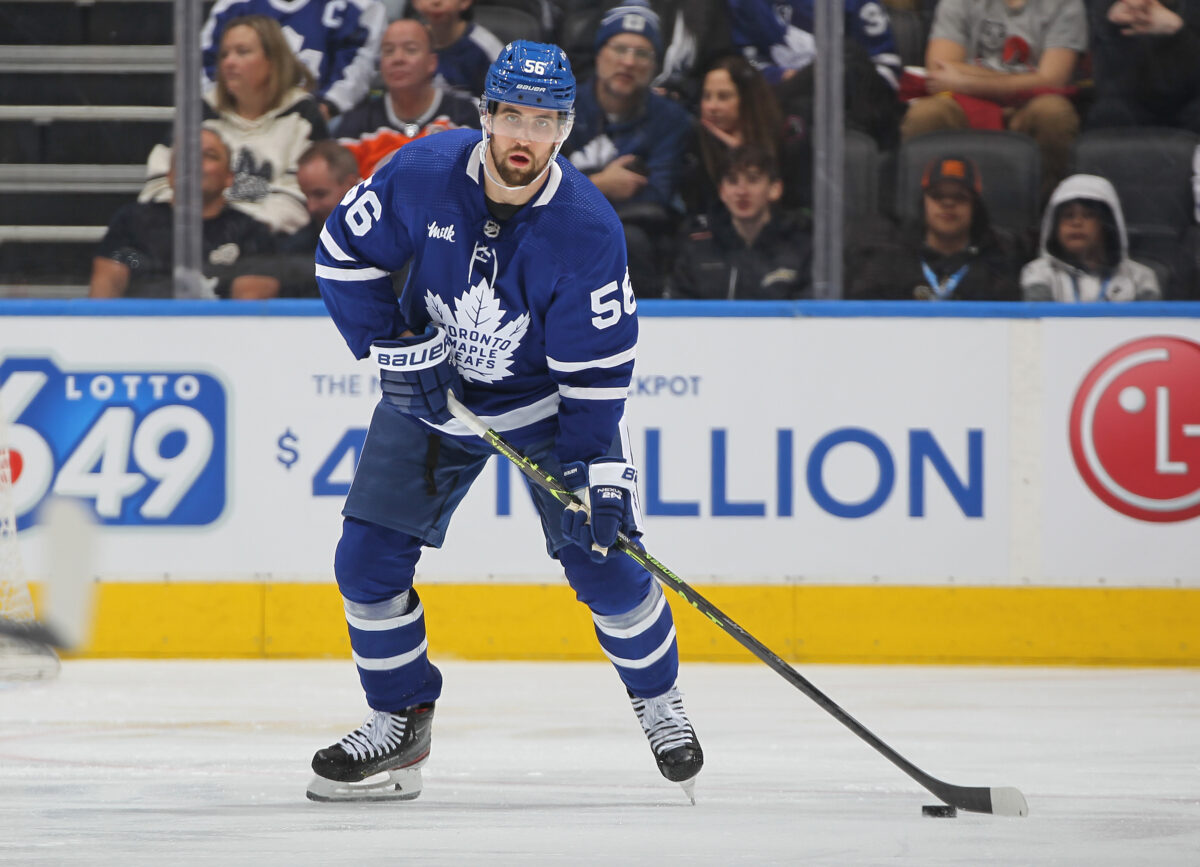 Insert the 11F/7D set up for coach Keefe. Erik Gustafsson – 'welcome to the second round' as he'd draw back into the lineup, bringing more mobility to the Maple Leafs blue line. Toronto was 0/4 on the power play in Game 1, landing nine shots on Panthers goalie Sergei Bobrovsky. And even though they moved the puck well for the most part, to me, it seemed liked the top unit didn't take advantage of shooting lanes enough. Gustafsson has a clapper and isn't afraid to use it so adding him to the second unit could be a nice boost.
Related: Maple Leafs GM Kyle Dubas Should Be Considered Team's MVP
---
Latest News & Highlight
---
The 11 forward set up also allows for Keefe to manage the game more and honestly, he's one of the best in the business. He can rotate who he double shifts with David Kampf and Alex Kerfoot and what it also does is creates more opportunity for Keefe to play his best players more, and together. He can mix in John Tavares, with Marner and Matthews and throw in Nylander instead of Marner at times as well. Look for the Maple Leafs to try and outcoach the Panthers a little more in Game 2.
On the other end of the lineup spectrum, Zach Aston-Reese would likely be the forward coming out as he only played 6:21 in Game 1. Aston-Reese doesn't spend any time on special teams or take faceoffs, making him the prime candidate.
Game 1 was fun to watch even though the Maple Leafs couldn't pull out a comeback against the Cardiac Cats. That's one of the many reasons this series is going to be so entertaining, no team is ever out of it. Game 2, expect much of the same fun as the pace will once again be fast and furious and the goals could burst through early and often. Or, both goalies could stand on their heads and it ends up a 2-1 game. Who knows? Nobody really, and that's why we all love the Stanley Cup Playoffs.