The 2003 NHL Entry Draft is notable for producing many players who were stars in the mid-aughts, 2010s, and even today. Marc-Andre Fleury, Eric Staal, Dustin Brown, Ryan Getzlaf, Brent Burns, Mike Richards, Patrice Bergeron, and many more all came out of it.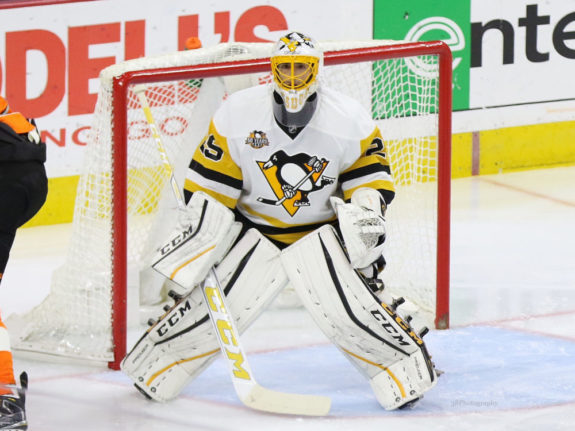 While there are 11 players chosen in the draft still active in the NHL 20 years later, and countless others who had long careers and are now retired, the following five do not belong in either category.
---
---
Whether they found fleeting big-league success or no success at all, here are a handful of players from the draft you likely haven't thought about in years.
Hugh Jessiman: New York Rangers, 12th Overall
The first 11 picks of the draft all played at least 398 NHL games, and five played more than 1,000 (four of those five in Fleury, Staal, Ryan Suter, and Jeff Carter are still counting.)
Hugh Jessiman played two.
The right-winger was a local boy, born in the Big Apple, and was selected out of Dartmouth College of the ECAC (one of the six conferences in NCAA Division I ice hockey.) Nicknamed "Huge Specimen" for his 6-foot-6, 230-pound frame, he described himself as a "play making power forward" akin to Joe Thornton and was described as "not an easy guy to play against in any shape or form" by Tom Renney, the Rangers' VP of Player Development. (from 'Hugh's Da Man for Rangers,' New York Post, June 22, 2003.)
The "Huge Specimen" turned out to a huge disappointment, and one of the worst first-round picks in Rangers' history.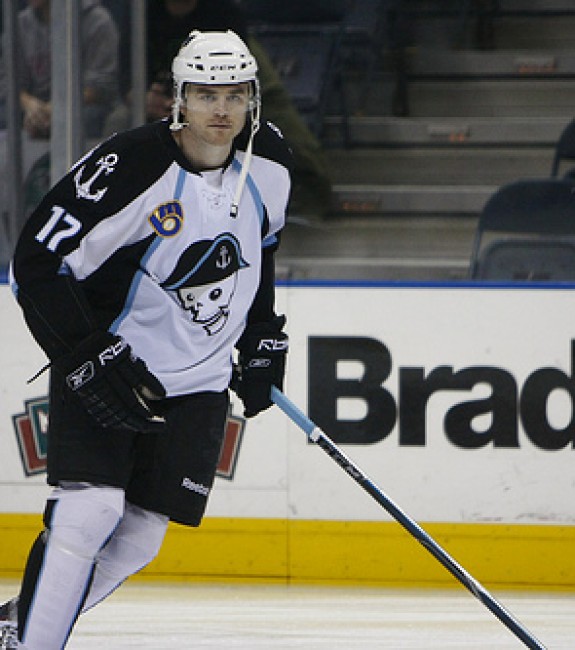 Jessiman spent his first two seasons splitting time between the AHL's Hartford Wolfpack and ECHL's Charlotte Checkers. His third pro season, spent entirely with the Wolfpack, was the most successful with 42 points in 71 games, but a call-up eluded him.
In October, 2008, the Rangers traded Jessiman to the Nashville Predators for future considerations. He spent two seasons playing for the AHL's Milwaukee Admirals — tying his best output of 42 points in 2009-10 — before signing with the Chicago Blackhawks as a free agent in 2010.
He began the 2010-11 season with the Rockford IceHogs but was traded to the Florida Panthers organization in February, 2011. It was for the Panthers he made an NHL debut that was a decade in the making, logging 9:31 of ice time on Feb. 27. 2011.
A few days later, on March 1, 2011 he played his second NHL game, logging 5:11 and fighting the Carolina Hurricanes' Troy Bodie.
That second NHL game was Jessiman's last. He bounced around for a few seasons in the AHL thereafter, having stints with the Rochester Americans, Lake Erie Monsters, Abbotsford Heat, and Binghamton Senators. He then briefly played in the KHL and Erste Bank Eishockey Liga before calling it quits after 2014-15.
Jeff Tambellini: Los Angeles Kings, 27th Overall
Jeff Tambellini's NHL career was more successful than Jessiman's, as Tambellini played 242-career games and recorded 63 points. Like many bubble NHLers, though, he bounced up and down and eventually went off to Europe.
Tambellini had just finished his first season at the University of Michigan before being drafted, recording 45 points in 43 games. In 2005-06, after two more seasons in Michigan, he turned pro and his rookie season was promising. He made his NHL debut, playing four games in November and December, and racked up 56 points in 56 games for the AHL's Manchester Monarchs.
On March 6, the Kings traded him to the New York Islanders and he spent the remainder of the season in the NHL, playing 21 games, recording four points, and scoring his first NHL goal on March 14 in a 6-1 win over Martin Brodeur and the New Jersey Devils.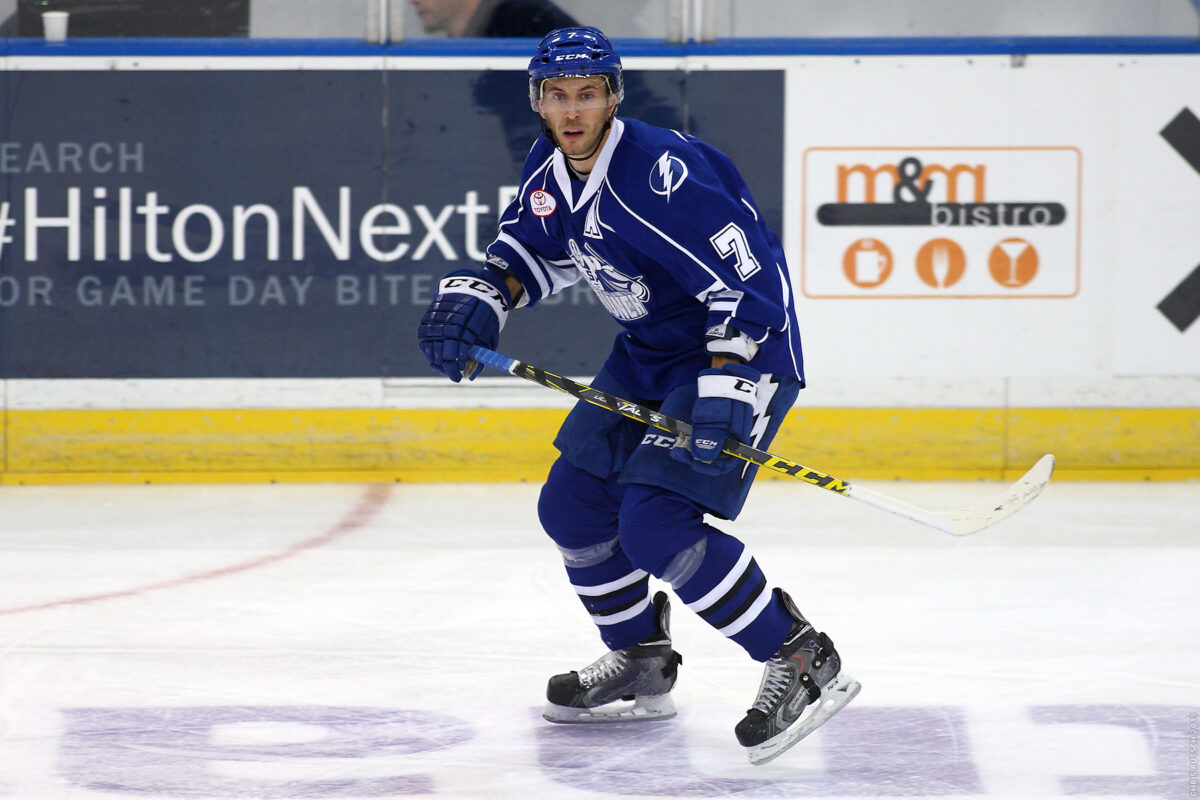 Tambellini's offensive talents were obvious — prior to his three seasons at the University of Michigan, he played for the BCHL's Chilliwack Chiefs and had 168 points 88 games — but that talent shone much brighter in the AHL than the NHL.
He spent his next four seasons with the Islanders organization, and they were up and down, figuratively and literally. His best NHL season was 2008-09, where he played a career-high 65 games and had 15 points, and his best AHL season was the year prior, when he put up 76 points in 57 games for the Bridgeport Sound Tigers.
In 2009-10, he stayed in the NHL all year but was often a healthy scratch and played only 36 games (but did record the first hat trick of his career with his father, Steve Tambellini, in attendance.) In 2010, Tambellini signed as a free agent with the Vancouver Canucks and spent the 2010-11 season there before going to play in Switzerland and Sweden from 2011-12 through 2014-15.
Tambellini came back to North America for 2015-16, signing a one-year deal with the Tampa Bay Lightning. He proved he still had offensive muscle to flex, recording 49 points in 65 games for the Syracuse Crunch, but didn't get into an NHL game. He then went back to Sweden to play one more season before retiring.
He is currently the Director of Player Development for the Seattle Kraken.
Shawn Belle: St. Louis Blues, 30th Overall
Belle was drafted by the St. Louis Blues with the final pick of the first round, but never played a game for that organization.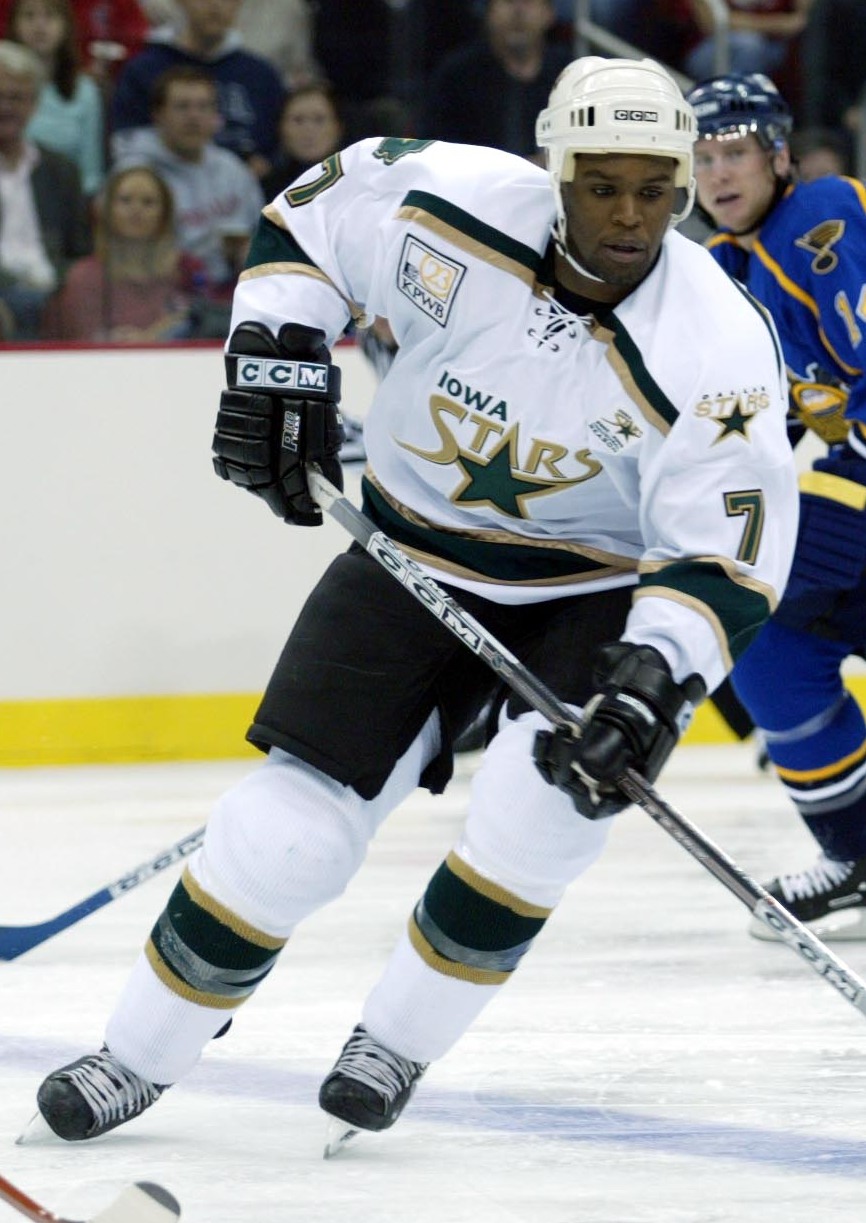 Belle, a big-bodied defenseman standing 6-foot-3 and weighing 235 pounds, had already been traded to the Dallas Stars (for goaltender Jason Bacashihua) before he turned pro after five seasons with the Tri-City Americans and six WHL seasons overall.
In his rookie profession campaign, 2005-06, he was traded again, this time to the Minnesota Wild. In 2006-07, he spent most of the season with the AHL's Houston Aeros, but also made his NHL debut, playing in nine games and recording an assist. His 2007-08 was spent entirely with the Aeros.
Belle was traded yet again in 2008, this time to the Montreal Canadiens. He suited up for two games for the Habs in the two seasons with the organization, and another 130 games for the AHL's Hamilton Bulldogs.
After that, Belle had brief stints with his hometown Edmonton Oilers (five games in 2010-11) and the Colorado Avalanche (four games in the same season after being traded for the fourth time.)
Those four games with the Avalanche were the end of his NHL road as he went to Germany, then Sweden, then back to Germany thereafter before retiring after 2014-15. He has done some coaching since, acting as an assistant coach for the AJHL's Sherwood Park Crusaders and associate head coach of the Northern Alberta Institute of Technology's hockey program.
Danny Richmond: Carolina Hurricanes, 31st Overall
Danny Richmond's most notable feat is playing for the Hurricanes during the season they won the Stanley Cup.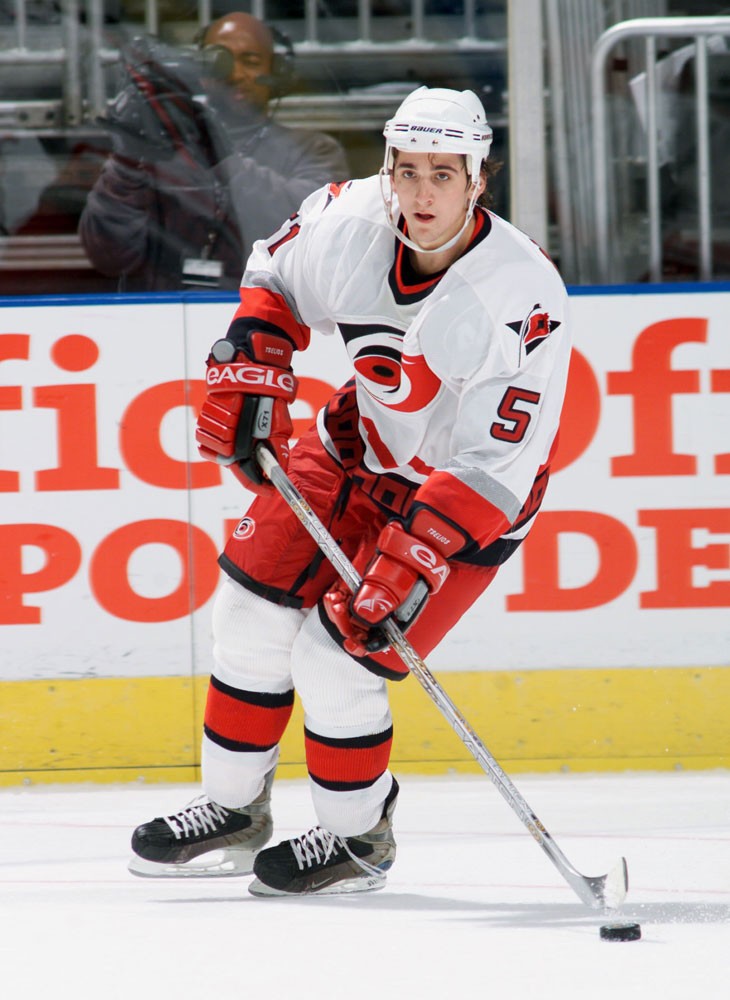 The defenseman's first 10 NHL games, which he played after spending two seasons with the AHL's Lowell Lock Monsters, were in 2005-06. Those games came in November, seven months before the Hurricanes triumphed over the Oilers in seven games, and were his only 10 with the organization.
Before the Hurricanes even hoisted the Cup, Richmond was gone; the January preceding the Cup run, he was dealt to the Chicago Blackhawks and played 10 games with them before the season was out.
In 2006-07, Richmond played 22 more games for the Blackhawks — his career high for NHL games in a season — but in 2007-08, played just seven as the organization was on the cusp of a dynastic early 2010s and full of talent from top to bottom.
In summer 2008, Richmond was traded to the Pittsburgh Penguins in exchange for Tim Brent, and that trade kicked off an AHL tour that saw Richmond play for six teams in four seasons through 2011-12.
He suited up for the Wilkes-Barre Scranton Penguins, Peoria Rivermen, Rockford IceHogs — again, when he was traded back to the Blackhawks — Toronto Marlies, Hershey Bears, and Lake Erie Monsters.
After 2011-12, he extended his career quite a bit in Europe and was quite productive. He played in Finland for one season, then in Austria for six for three different teams. In 2014-15, he won a championship with the Mannheim Eagles.
Mike Egener: Tampa Bay Lightning, 34th Overall
Mike Egener is the highest-chosen player in the 2003 Draft to never play an NHL game.
The Tampa Bay Lightning certainly did not select the defenseman for his offensive prowess; the Calgary Hitmen blueliner had just 10 points in the season prior to the draft. However, new Lightning GM Jay Feaster liked Egener's size, stay-at-home tendencies, and that he wasn't afraid to mix it up (he had 15 fights in the 2002-03 WHL season.) Thus, Feaster's first-ever selection was a gamble on the German product with a mean streak.
Egener chucked a lot of knuckles upon turning pro, recording 325 penalty minutes in his first two seasons with the AHL's Springfield Falcons, but contributed little to the offence and recorded a combined minus-24 rating. He also had a stint in the ECHL in his sophomore season.
Egener's third and fourth seasons were much the same as he went between AHL and ECHL racking up plenty of penalty minutes but not much else. In 2006-07 in Springfield, he was tied for the team's worst plus/minus at minus-29.
In 2009-10, Egener left the Lightning organization and spent the next two seasons in the ECHL with the Ontario Reign and Florida Everblades. He then went overseas to play a season in Denmark, and then three in Britain with the EIHL's Coventry Blaze before retiring.
In 2021, Egener joined the Red Deer Rebels as an assistant coach.
Honourable Mentions
Ryan Stone: Pittsburgh Penguins, 32nd overall. He was a star centre for the Brandon Wheat Kings who had 33 goals and 99 points the WHL season before being drafted. Played 35 NHL games between the Penguins and Edmonton Oilers, never scoring a goal.
Kontantin Glazachev: Nashville Predators, 35th overall. The left winger never left Russia and never played a game in North America. Played in the KHL through 2019-20.
Cory Urquhart: Montreal Canadiens, 40th overall. The centre was a QMJHL star in his final two seasons before being drafted, producing more than a point per game in both junior campaigns, but never played an NHL game.
Want to read about forgotten picks from other years? Check out THW's 2013, 2012, 2011, 2010, 2009, 2008, 2007, 2006, 2005, and 2004 entries.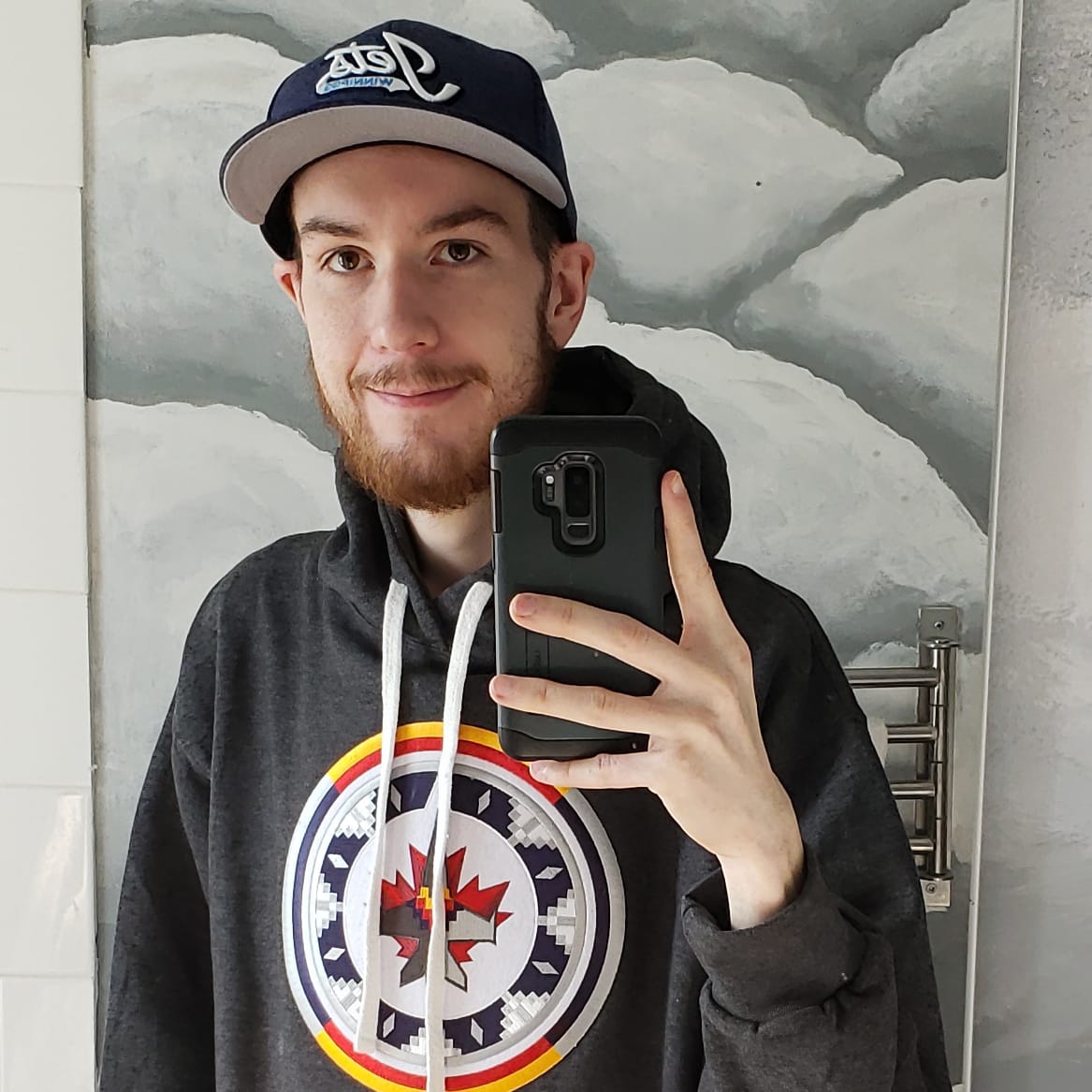 Declan Schroeder is a 27-year-old communications specialist and freelance journalist in Winnipeg, Manitoba. He holds a diploma in Creative Communications with a major in journalism from Red River College and a bachelors in Rhetoric and Communications from the University of Winnipeg.
Deeply rooted in the city's hockey culture, the original Jets skipped town when he was two and the 2.0 version came onto the scene when he was 17.