The 2008 NHL Entry Draft in Ottawa will always be notable as the draft which produced generational player Steven Stamkos. It is also notable for the number of defensemen drafted in the first round (12), including current NHL blueliners Drew Doughty, Alex Pietrangelo, Luke Schenn, Tyler Myers, Erik Karlsson, Jake Gardiner, Michael Del Zotto, and John Carlson.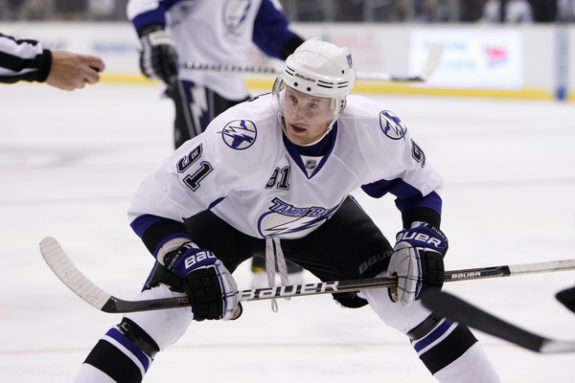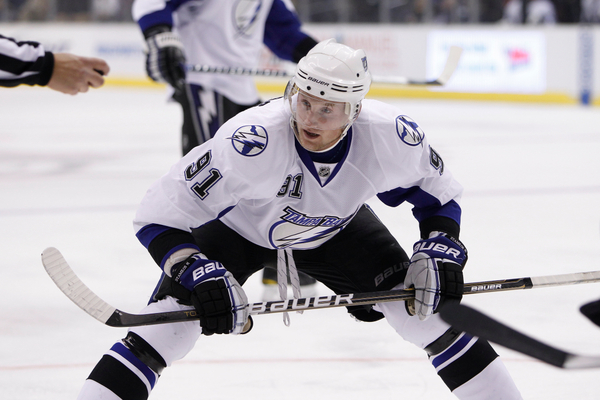 However, it is also notable for being a crapshoot and up-and-down draft. Liberally interspersed between players who developed into NHL stars were many highly-drafted players who didn't turn out.
Related: 2007 NHL Entry Draft: Five Forgotten Picks
While many players in the 2008 draft met or succeeded expectations, these five — long forgotten by many — certainly did not.
Nikita Filatov: Columbus Blue Jackets, 6th Overall
The name Nikita Filatov might not garner a visceral reaction from most, but the mere mention of the Russian's name around a Blue Jackets fan will undoubtedly garner a face palm, sigh, groan, or tirade.
Filatov, drafted sixth overall after dominating on U18 and 820 teams in Russia and winning two IIHF U18 Medals, had a number of weapons in his arsenal and was touted by Hockey's Future as a "talented scoring forward" and an "above average puck handler" with "excellent skating ability," "a very dangerous wrist shot," and "very soft hands."
While Filatov brought all those skills to North America, he also brought a pile of problems that ultimately led to him being considered one of the biggest draft busts in recent memory.
He possessed all the skill but none of the work ethic or drive to become a well-rounded two-way player. While he had enough raw talent to float by at the AHL level, his poor attitude and refusal to refine his play in the defensive zone caused him to clash with head coach Ken Hitchcock. This animosity led the Blue Jackets to deal Filatov back to the KHL's CKSA Moscow to begin the 2009-10 season. However, the left winger did return for the 2010-11 season after Hitchcock was fired and Scott Arniel took the helm behind the bench.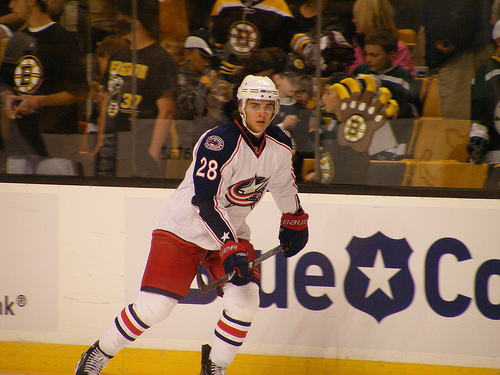 Compounding Filatov's on-ice issues were off-ice ones. A young guy who couldn't handle the purchasing power that came with his profession, he eventually admitted he had problems with gambling and addiction and amounts of debt he couldn't cover with an AHL paycheque. My whole life was a blur", Filatov said. "I was young and got a lot of money and (it went away) with ease."
Filatov started 2010-11 with the Blue Jackets, but struggled, producing seven assists in 23 games and spending the majority of the year in the AHL. After the season, the Blue Jackets sent him to the Ottawa Senators for a third round pick. However, he played just nine games in Canada's capital the following year, registering one assist. By Christmas, he was back in the KHL.
Since then, he played for nine KHL squads through 2018-19, showcasing his inability to stick in any one place for long. His all-time NHL stats: six goals and eight assists in 53 games.
Kyle Beach: Chicago Blackhawks, 11th Overall
With a 6-foot-3, 200 pound frame, the heart of an agitator, and "a nose for the net" as Hockey's Future put it, Kyle Beach looked like a potentially impactful, well-rounded player akin to Eric Lindros.
While his discipline was an issue — he'd racked up 222 penalty minutes in addition to his 60 points with the Spokane Chiefs in 2007-08 — the Blackhawks selected the 2006-07 WHL Rookie of the Year with the 11th overall pick.
After being drafted, the Kelowna, B.C. product spent three more seasons in the WHL — one more with the Silvertips and one each with the Lethbridge Hurricanes and Spokane Chiefs. Like Lindros, he suffered injuries that came about as a result of his hard-nosed play style and only played more than 30 games once in those three years.
When he finally turned pro in 2010-11, he became stuck in the Blackhawks' backlog, spending parts of four seasons with the Rockford IceHogs. However, he continued to suffer injuries — in 2011-12, he was limited to just 19 games after suffering a shoulder injury in a fight.
Beach may have found an NHL roster spot on weaker teams, but in a dynastic Blackhawks organization in the midst of a three-Cup-in-seven-year run, there was simply no room for him among stars such as Jonathan Toews, Patrick Sharp, Patrick Kane, Marian Hossa, and Brandon Saad. He never played an NHL game.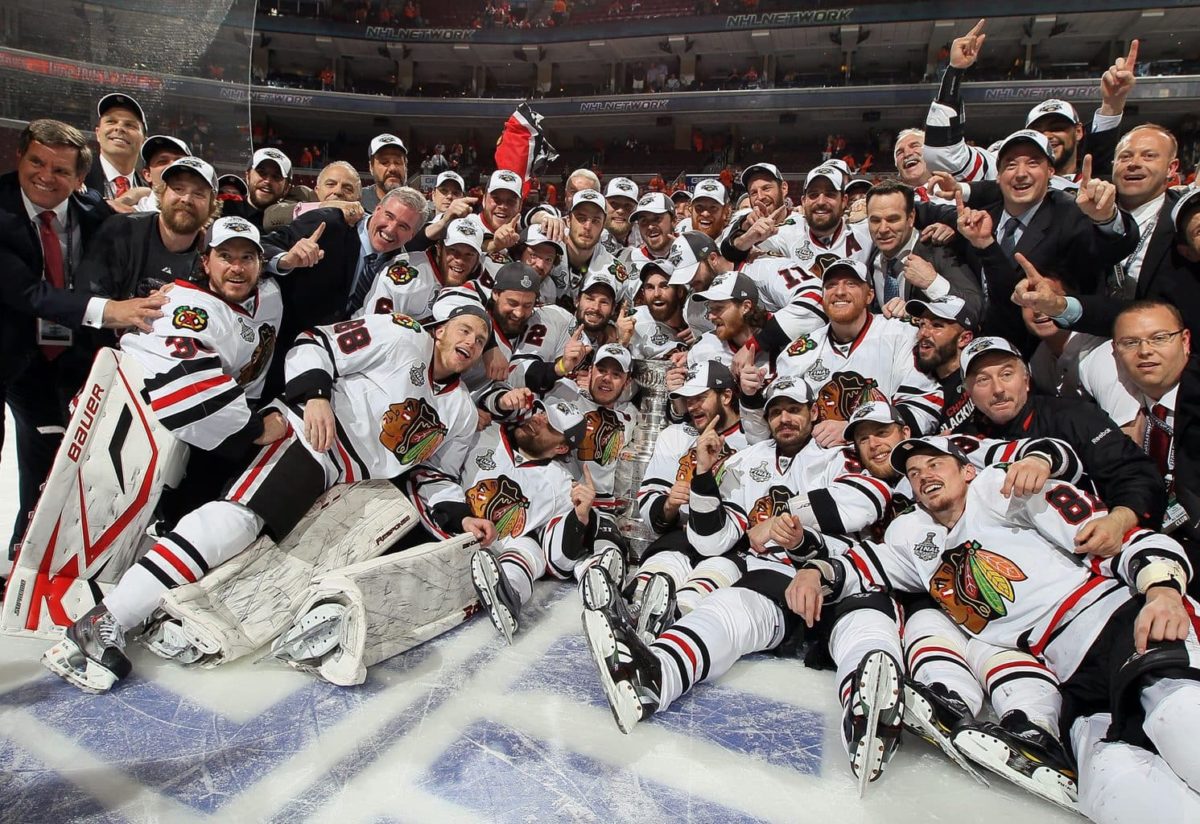 Between 2014 and 2018, Beach spent most of his time in Austria. He most recently played for the Miskolci DVTK Polar Bears in the Slovakian Extraleague in 2019-20.
Greg Nemisz: Calgary Flames, 25th Overall
The Calgary Flames selected winger Greg Nemisz, a power forward with two-way ability, fresh off his breakout sophomore season with the Windsor Spitfires, in which he recorded 67 points in 68 games.
Nemisz went back to juniors after being drafted and hype mounted as he continued to impress. Over his next two seasons with the Spitfires, he tallied 147 regular season points and 32 playoffs points as he helped Spitfires captured back-to-back Memorial Cups. In his final season, however, he also suffered a deep gash to his thigh from a skate blade that required 40 stitches and forced him to miss five weeks.
That injury would be just a precursor of things to come. Injuries continued to dog Nemisz when he turned pro and prevented him from creating a foothold with the Flames. In 2011-12, he was limited to 49 games for the Abbotsford Heat due to a shoulder injury, and in 2014-15, while playing for the Charlotte Checkers, he only played 21 games before being sidelined with a season-ending knee injury.
Nemisz decided to hang up his skates at just 25-years-old, having appearing in 15 NHL contests. He didn't leave hockey behind, however, opting to begin a career behind the bench. Since 2015, he's been an assistant coach with the Oshawa Generals.
Viktor Tikhonov: Phoenix Coyotes, 28th Overall
Tikhanov is a good example of player drafted based on name recognition rather than merit.
Tikhonov's grandfather — whom the younger Viktor was named after — was a renowned, highly decorated Soviet hockey coach. The elder Viktor, among various other accomplishments, led the Soviet Union to eight World Championship golds between 1978 and '90 and a trio of Olympic gold medals in 1984, '88, and '92. A man who exercised complete dictatorial control over his players, he was highly respected, deeply feared, and made a great impact on the game we know today.
The Coyotes were banking on that family pedigree when they drafted the junior Tikhonov 28th overall. He had already been passed over in the 2006 and 2007 NHL Entry Drafts but made waves in Russia and impressed at the 2008 World Juniors with seven points in seven games.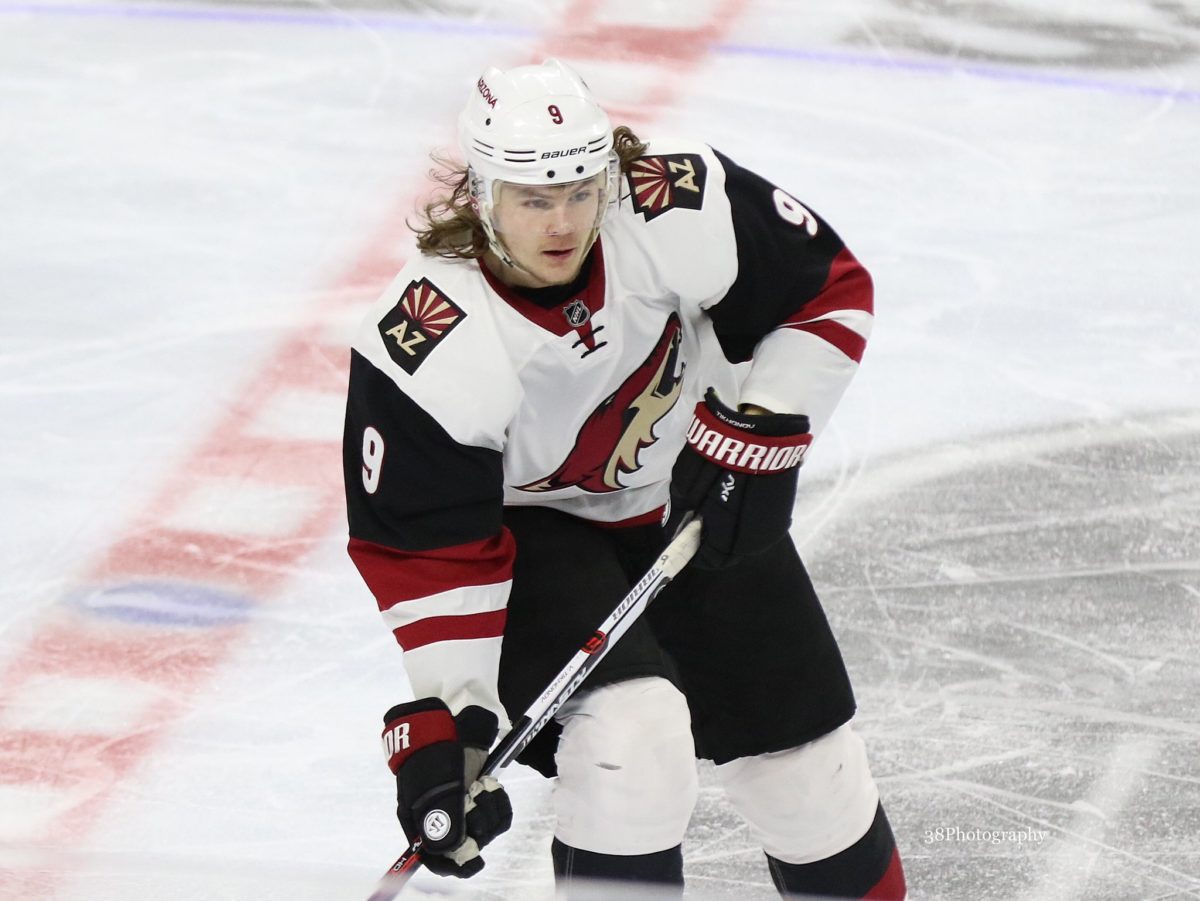 Coming off a 12th-place Western Division finish in 2007-08, the Coyotes rushed Tikhonov directly to the NHL to begin the 2008-09 season, where he produced eight goals and eight assists in 61 games.
That's as good as it would get for Tikhonov, though. In the subsequent two years, he failed to make the big club's roster and spent time with both the San Antonio Rampage and the KHL's Cherepovets Severstal.
Related: Whatever Happen to Viktor Tikhonov?
After his entry-level deal was done, the Coyotes inexplicably inked him to a one-year extension. However, Tikhonov returned to Russia full time, where he played four straight seasons with SKA St. Petersburg, tallying between 24 and 34 points per season.
In 2015-16, he attempted an NHL comeback, splitting 50 games between the Chicago Blackhawks and now-Arizona Coyotes, but returned to SKA St. Petersburg and played there until partway through 2019-20 season before a stint with Ak Bars Kazan.
Eric O'Dell: Anaheim Ducks, 39th Overall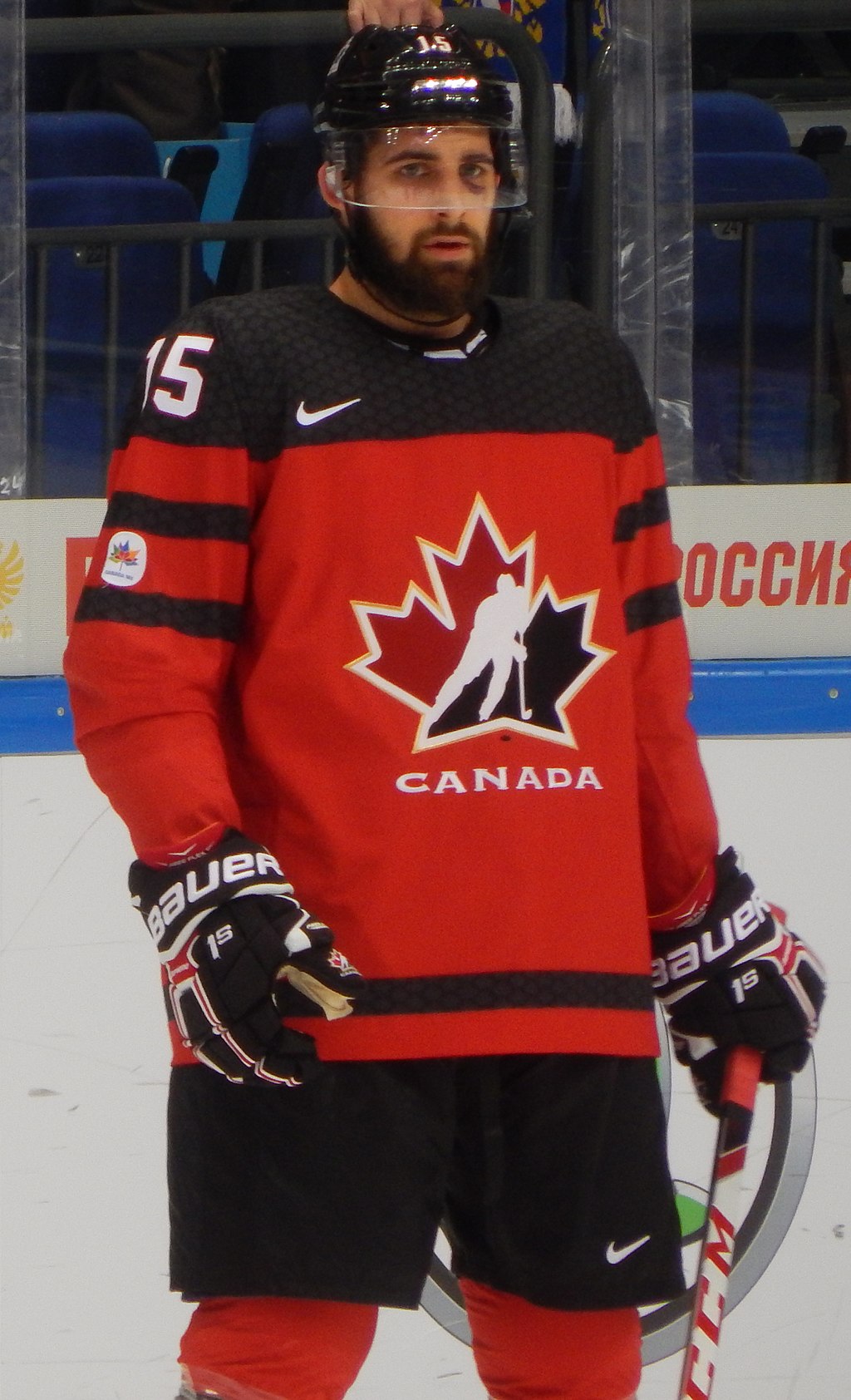 Eric O'Dell was drafted by the Anaheim Ducks after his first year with the OHL's Sudbury Wolves, a year in which he also won a gold medal at the IIHF U18 World Championship. However, he wasn't long for the organization;  the Atlanta Thrashers obtained his rights in March, 2009.
The Ottawa product, whose "strong suits are his passing and stick handling skills" according to Hockey' Future, returned to the Wolves and tallied 60-plus points in his next two seasons. Meanwhile, the Thrashers were purchased by True North Sports & Entertainment and relocated to Winnipeg.
O'Dell wanted to turn pro in his last year of junior eligibility, but had to have surgery to repair a heart defect. His recovery took an extended period of time, so he opted to return to the Wolves for the back half of 2010-11.
Turning pro in 2011-12, O'Dell was unable to crack the Winnipeg Jets' lineup. He  spent three seasons with the St. John's IceCaps, where he played a key role at centre and found the scoresheet with consistency. However, he was also hampered by injuries and never played more than 59 games in a season.
O'Dell finally got his big-league shot in 2013-14. He played 30 games with the Jets in the back-half of the season, tallying seven points. The following year, however, centres Adam Lowry and Mathieu Perreault burst onto the scene and Mark Scheifele began to blossom into a superstar, which made O'Dell expendable. He appeared in just 11 games and spent the majority of the year back with the IceCaps.
O'Dell took his talents overseas in 2016 and played three seasons with the KHL's Sochi HC before playing with Magnitogorsk Metallurg in 2019-20.
He's currently a member of Novosibirsk Sibir.
Honourable Mentions: Colten Teubert, Chet Pickard, Andrei Loktionov 
Enjoy more great hockey history and 'Best of' posts in the THW Archives