The Tampa Bay Lightning currently own the tenth and nineteenth selections in the first round of the 2012 NHL Entry Draft. Should the team keep the tenth overall pick, it will mark the twelfth time in franchise history they have made a top-ten selection. The Lightning, much the same as every other team in the NHL, have had their share of hits and misses with lottery selections. While players such as Vincent Lecavalier and Steven Stamkos can help make a franchise, the likes of Alexander Svitov and Nikita Alexeev can help break one. General manager Steve Yzerman and company are hoping Friday will be the last time, for at least a while, they will be drafting a player this high with their own pick.
Given the current state of the franchise, it can be viewed as a positive that this year's draft is said to be a good year for defensemen. The prospect pool on the back end is a little shallow, but the club will have plenty of chances remedy that this weekend. With that in mind, here are five names to keep in mind when the Lightning are on the clock.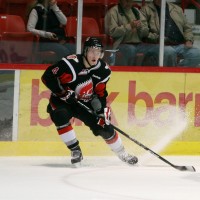 1. Morgan Rielly, D (Moose Jaw Warriors, WHL)
Our very own Christopher Ralph pegged Morgan Rielly to the Lightning in his mock draft. Should Rielly be available for the Lightning, I too see him as the choice. Rielly would be a perfect fit for an organization lacking a true puck-moving defenseman. Despite suffering a torn ACL in November, he possesses elite skating and a tremendous feel for the offensive game. At 6-foot and weighing a meal under 200 pounds, Rielly doesn't have imposing size, but he isn't small either. Like any young defenseman, his defensive game needs a little work, but his skill set is certainly not easy to come by on the blue line.
2. Jacob Trouba, D (USA U-18, USHL)
Trouba may not be the elite skater Rielly is, but he is no pylon. The 6-foot-2, 194 pound rear guard is a strong skater who isn't afraid to dish out big hits. He doesn't project to be a superior puck mover at the NHL level, but he does own a heavy shot from the point. Trouba does, however, project to be at least a top-4 defenseman due to his defensive prowess. His play in the most recent U-18 and World Junior Championships showed he can play well against some the best prospects in the world. He will continue to progress his overall game next season as a member of the University of Michigan under the guidance of the legendary Red Berenson.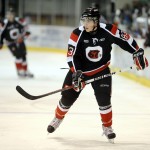 3. Cody Ceci, D (Ottawa, OHL)
Ceci fits in somewhere between Rielly's strong offensive style and Trouba's stout defensive game. He has good size at 6-foot-2 and 205 pounds and skates well with strong lateral movement. Ceci has a wicked shot that he used to pot 16 goals this past season. He isn't an elite puck-mover, but he can distribute it well and makes strong first outlet passes. He also showed improvement in his own end throughout the season, but needs to continue to add strength to his frame and he wasn't always on the winning side of one-on-one situations. His combination of size, skating and hockey sense make him a strong prospect. He is relied upon to play big minutes in Ottawa, and another season in the OHL will only help develop his enticing skills.
4. Olli Maatta, D (London, OHL)
As the first pick in the 2011 CHL import draft, Maatta had lofty expectations prior to arriving in London. While there were ups and downs in his first season in North America, he showed the evolved game that led London to use the first pick on him. His offensive game wasn't apparent early in the season, and a concussion during the World Junior Championships didn't help matters. However, after his return to the lineup he began to find his game. He didn't receive consistent power play time during the season, but he was a fixture on the London penalty kill. As the season progressed, his offensive game came along as he used his shot more frequently. He makes strong outlet passes and sees the ice well. At 6-foot-2 and 200 pounds, Maatta was able to play a surprisingly physical game. His impressive playoff performance has gotten the attention of many scouts.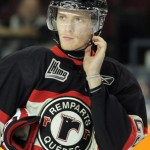 5. Mikhail Grigorenko, C (Quebec, QMJHL)
Grigorenko is a massively built 6-foot-3, 200 pound Russian center. His talent and potential are arguably the best in the draft. However, questions about compete level and work ethic continue to arise regarding Grigorenko. While I personally don't see him falling to the Lightning at number ten, I also don't see them passing on him should he still be on the board. The Lightning simply lack high end center prospects and Steve Yzerman has shown he isn't afraid to draft Russians. Grigorenko played with 2011 Lightning second-rounder Nikita Kucherov, and 2012 draft eligible Nikita Gusev, back home for CSKA of the MHL. Talents like Grigorenko are always tempting, and if he falls down the draft board he could give Lightning brass quite the dilemma.
The only thing you can be sure of when it comes to the draft is uncertainty. Trades will be made and players will not go where there are projected. The Lightning could very well use the tenth overall selection to bring in roster help. They could use it is part of a package to move up in the draft. No one really knows what will happen Friday night. The waiting may be the hardest part, but the speculation can be quite enjoyable.